The Holy Monastery of Agia Thekla is located about 500 meters south of the Mosfiloti village of Larnaca's District and it is built in the middle of a small, verdant valley.
According to tradition, which recorded by the English traveler William Turner in 1815, the monastery of Agia Thekla was built by St. Helena during her visit, the early 4th century AD, in Cyprus, so he founded the Monastery Stavrovouni.
According to the reports of the Archdiocese of Cyprus in the early 19th century it was men monastery and listed the names of five monks, three of the Mosfiloti village, one of the Psevdas, and one for whom, place of origin is not mentioned.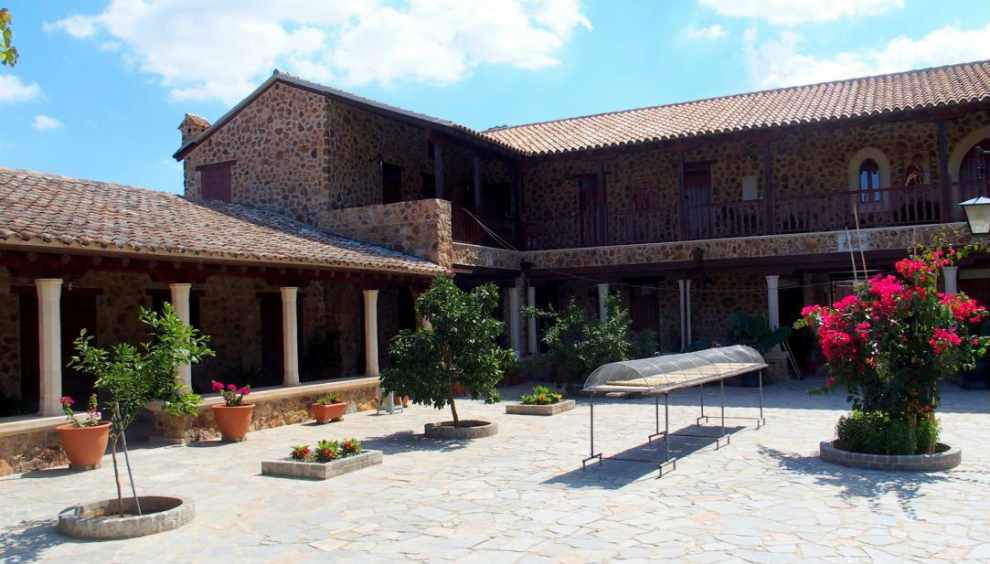 The monastery was dissolved following the tragic events of July 1821, but at the end of the Turkish occupation, worked in Synodikon of monastery, Greek school, which attended by about fifty children from the villages Mosfiloti, Sia, Kornos, Pyrga, Psevdas and Agia Anna. The school continued to function until 1914, when founded in elementary school Mosfiloti.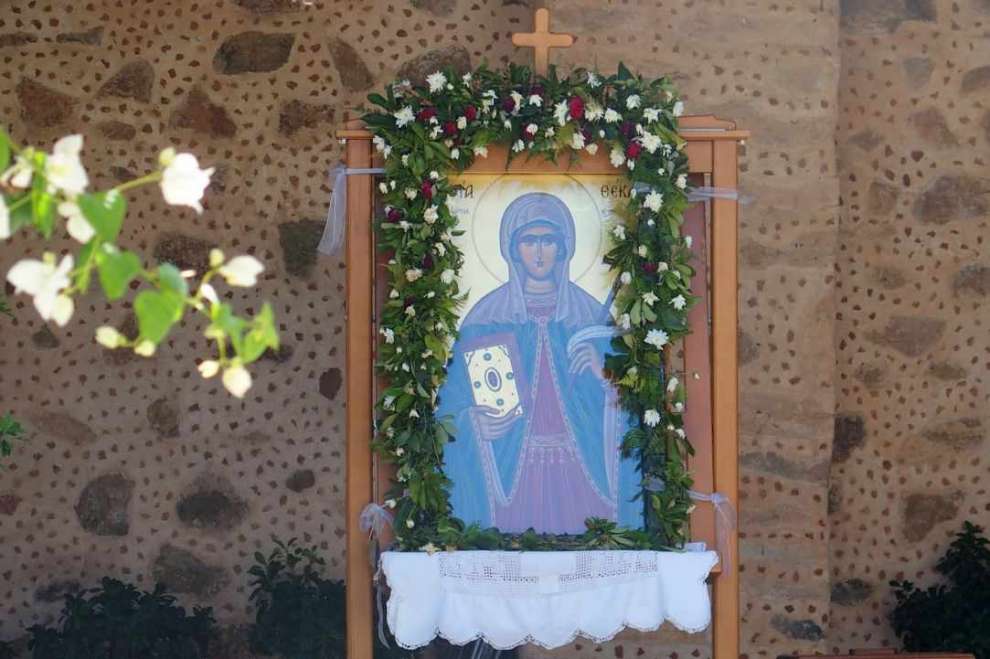 In 1965, with the approval of Archbishop Makarios III, in the monastery of Agia Thekla, settled old calendar monks and who in 1979 abandoned to reopen it this time as a nunnery on November 9, 1991 settled the sisters Constantia and Evlogia.
Currently in the monastery residing ten nuns with Reverend Sister, Constance.

The Monastery of Agia Thekla celebrates on September 24 and this is one of the biggest festivals of Cyprus.