Do you know how to eat Korean BBQ? Let me tell you. You take a lettuce leaf and place on to it a little rice, a little of the barbecued meat and some vegetable and some "ssamjang" that's a Korean, seasoned soybean paste. Roll it up into a small parcel a little as if it was a cabbage leaf dolmada. To keep the parcel small enough to eat you might find it best to use half a lettuce leaf.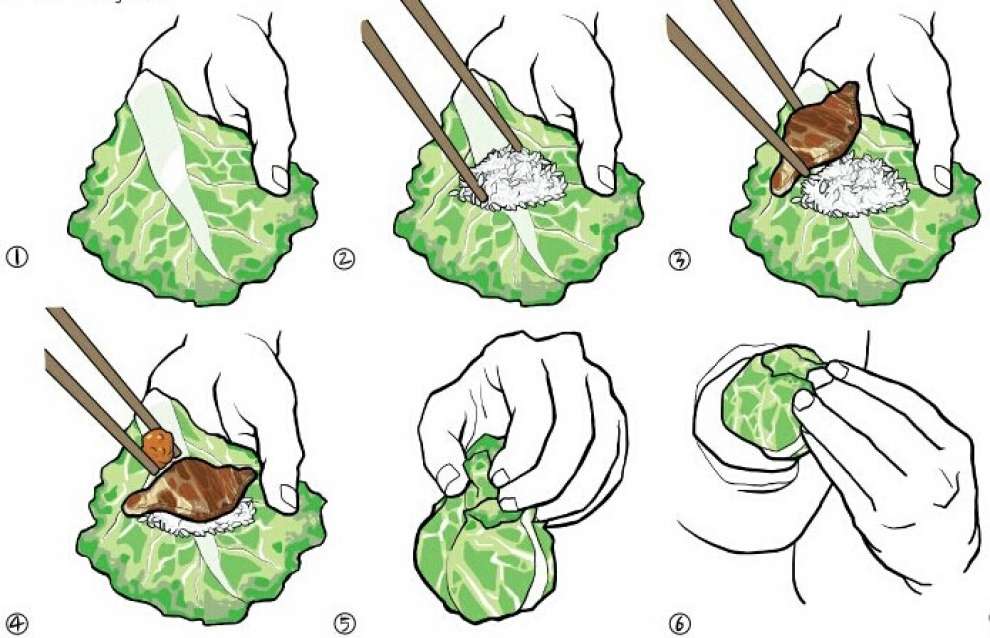 I learnt all this at the "Korean Kitchen", the new Korean Restaurant in Protaras (450 Cavo Greco Avenue) run by an enthusiastic husband and wife team: Dee (from Cyprus) and Jay (from Korea). They had given up safe semi-governmental office jobs in the health field to embark on their exciting project of creating the first (and the currently only) Korean restaurant in Aphrodite's Island.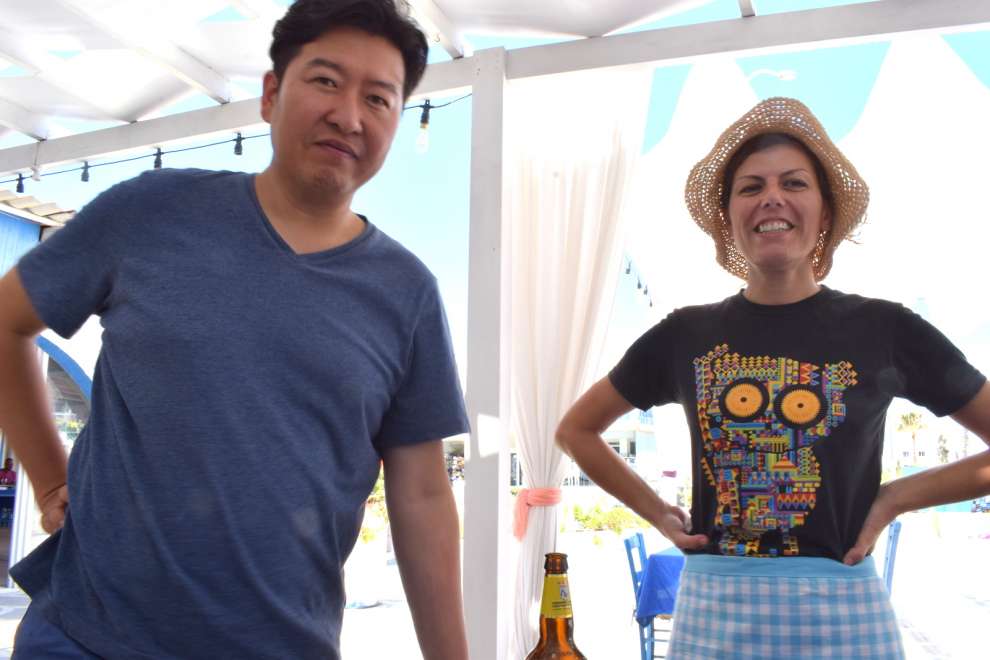 They explained to me how the traditional Bulgogi Noodle had healthy noodles made from sweet potatoes rather than rice in the way we expect. I also tried their Beef Bibimbap. For me the piece de resistance was their Korean BBQ available in both pork and beef versions.
The meat is marinated in advance. Indeed, it is the marinades and sauces that are at the heart of the Korean special flavours. Traditionally, these bbqs are prepared on small charcoal burners at the table, but they do not have a licence for this and have evolved a compromise of preparing the bbq in the kitchen and bringing out on sizzler platters. I have to say that it is a very delicious compromise. Sadly, because preparation uses up a lot of the kitchen's resources, they can only offer this wonderful dish during the not-too-busy periods.
They have some delightful starters of dumplings with different stuffing such as "kimshi", spicy fermented cabbage. These dumplings are served with the all-important sauce to match – a soy-based sauce.

They have some interesting desserts too. A Belgian friend whom I brought along waxed lyrical about their thick, crisp, pancake with ice-cream and an innovative touch of cinnamon added – this to keep in line with Cyprus tastes.
The restaurant is big enough for celebration dinners. Many people will recognise the restaurant as the former "Kaoullas Taverna". The owner decided that after many successful years, it was time to retire and let out the premises.
If you feel like eating out somewhere a bit different and are fond of Asian food, do try out the Korean Kitchen! They are across the road from the bike hire shop. By the way they will also be doing take-aways and home-deliveries over the winter months.