Liopetri River
Liopetri river a unique place of Cyprus geography
You do not need to have a great amount of knoweldge in order to realize that Cyprus is a country that carries a variety of geomorphic forms since almost every area has its own unique natural characteristics. It' s not a matter of an arbitrary thought coming from our own mindset but something overt. As the low level mountanous areas have their own unqiue beauty, same applies for Larnaka's plain and Red Soil Villages territory. Likewise, Akama's penisula is unique, as high mountains are, as Mesoaria plain is and as Karpasia penisula is, etc. Thus Liopetri's river consists of a special geographical location that you cannot find in any other location of Cyprus, even if you look after in the occupied areas of the north side. The river we are writing about has not its sources in any underground or mountainous side but it streams in right from the sea. Its water derives form the sea.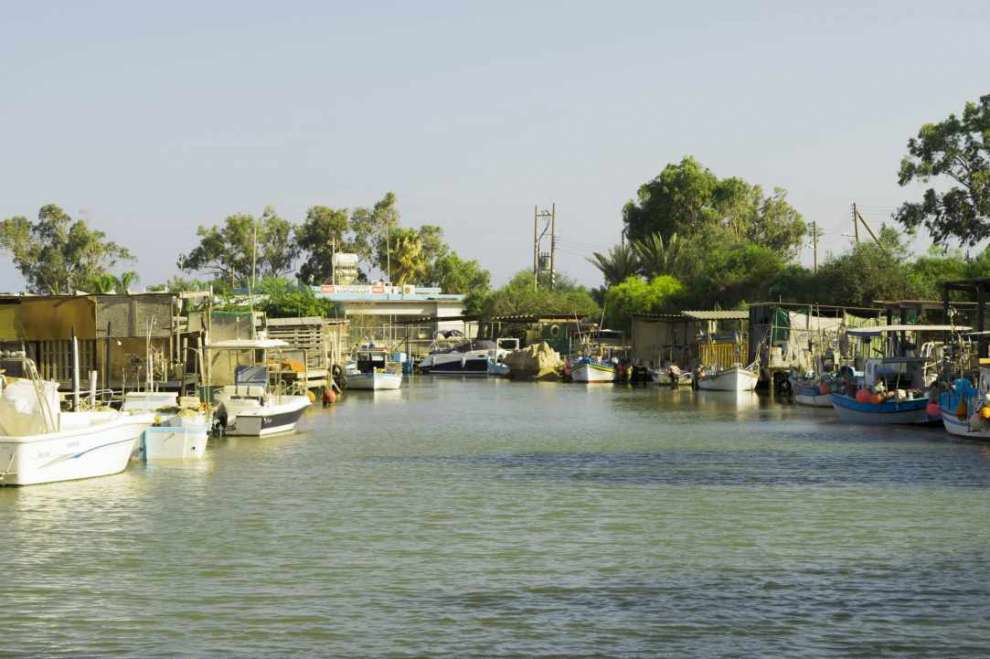 Liopetri's river is located in the south of Liopetri village a community which is subordinated to the Famagusta regional administration and at the same time is located in the geographical section of the Red Soil Villages - a region located in the south-east side of Cyprus. More specifically, Liopetri's River is located in the east of Cavo Pyla (also known us Pyla Cape) and in between Larnaka bay and Ayia Napa bay. It's important to note that there are beautiful beaches nearby as the one of Ayia Thekla and Macronissos.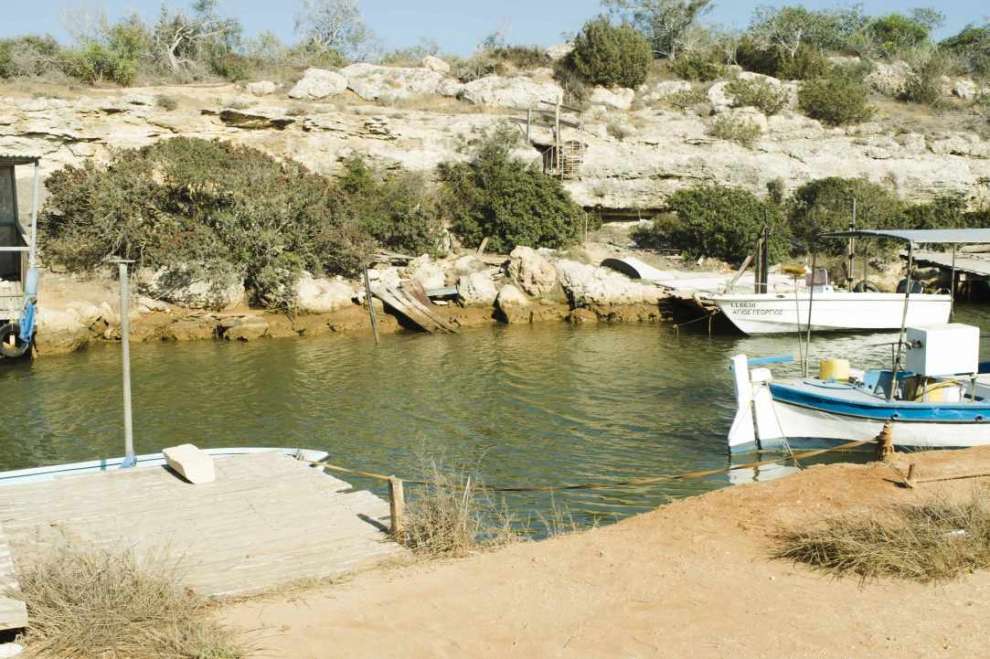 We would not exaggerate if we say that any visitor can move in short time from the river to the golden beach of Ayia Thekla (see also Ayia Thekla Monastery) by car or bike, a beach with location in the east of the river and in the west of the other golden beach named Makronissos. Moreover I would not encouarge anyone to go by foot at Ayia Thekla beach except in the case of being interested for hiking or spring, something which would take approximately 3 kilometers. Nevetheless, if anybody prefers to move by foot only nearby then I would recommend to him or her to go west and from the point where the river bank ends to walk by the sea where there is a rough road for the specific task. So on the way he/she can visit the local fishery and rocks of low vegetation till he/she reaches Xylophagou's querry.
What is the first thing you find when you arrived there? First of all, the river has both banks filled with fishing boats of any shape and size. There is a flora of trees in both banks but there are not a big deal so you can call them a forest. From the begining of the river until the end (its delta) there is a diversity of wharves, rough shacks as means of helping stuff, assistive accessories of fishing and fishermen huts for the purpose of recreation. Not to mention the recreational services you can access hence you can visit their small coffeshop at the left bank (as you arrive) and a little further, somewhere in the middle of river's length there is a restaurant and another one towards the end of the river in the right side.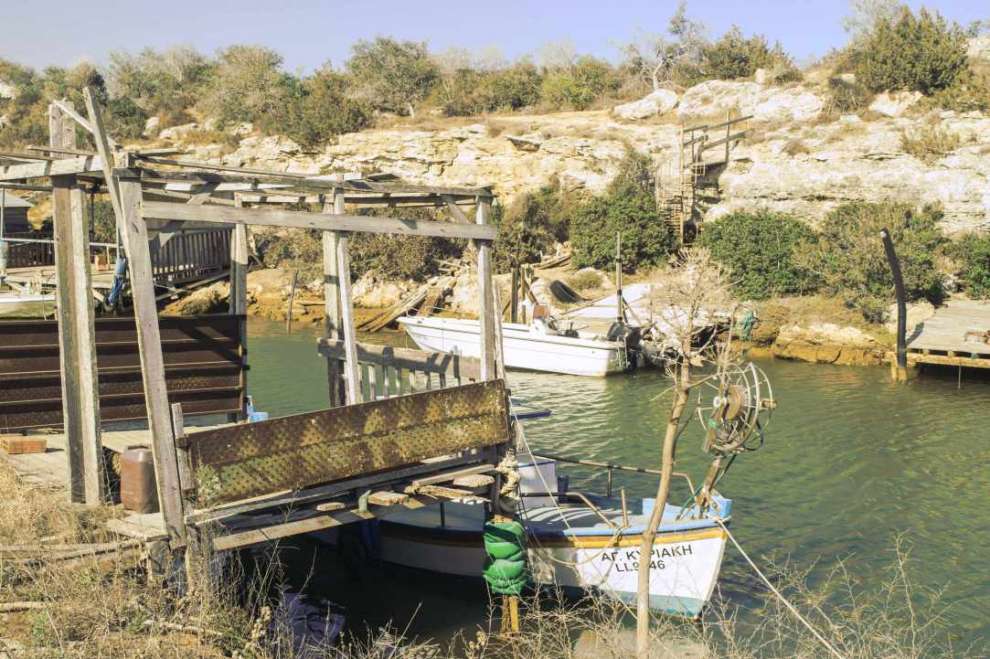 You can see the area map by clicking here.
For those who are interested about this location, the route for their trip (if they come from Nicosia, Limassol, Larnaka or Pafos) is to drive in Larnaka-Ayia Napa motorway and to turn in the first exit for Liopetri village. From there on they have to turn left on the alt they reached and afterwards to turn right in the first byway.
For those who are interested in having cycling or hiking in an not built up area with low levels of noise pollution and