Lysos Village
A village with a breathtaking view!
As a small child I spent hours venturing into this quaint village. Lysos is a village that I feel strongly connected to due to my heritage here and love for this majestic land. This magical place remains unchanged by the passing of time with traditional coffee shops, the village square, ancient churches, stone houses and traditions that are still practised today. This is a serene environment and an excellent option for a family getaway and a day out in the mountains with a view of one of the best beaches in Paphos.
Lysos is a beautiful village located in the outskirts of Paphos. The name itself has archaic origins and originates from the Greek word "liono" as it was an industrial area for the melting of metals. The archaeological findings here indicate settlements of Greeks from Asia Minor. This village is a gem for tourists and for fellow Cypriots. It is the largest village in Paphos.
Area: 9,526 hectares
36 km from Paphos
21 km to Stavros tis Psokas
As soon as you enter into the village you will be able to enjoy breathtaking views of the Akamas peninsula from a distance and neighbouring villages such as Kinousa and Pelathousa. This is a place to relax and enjoy nature at its best.
In Lysos village square you will be able to admire a 15th century Francobyzantine church that is dedicated to the Virgin Mary Chryselousa. Despite the fact that is has been renovated it feels unchanged through time. Take a walk down from the church to see the fountain of Lysos. Historically the farmers used to make a stop there for their donkeys to drink. It is now an area that is used for wedding receptions and for the annual village festival. There is also a playground which makes the place an oases of relaxation.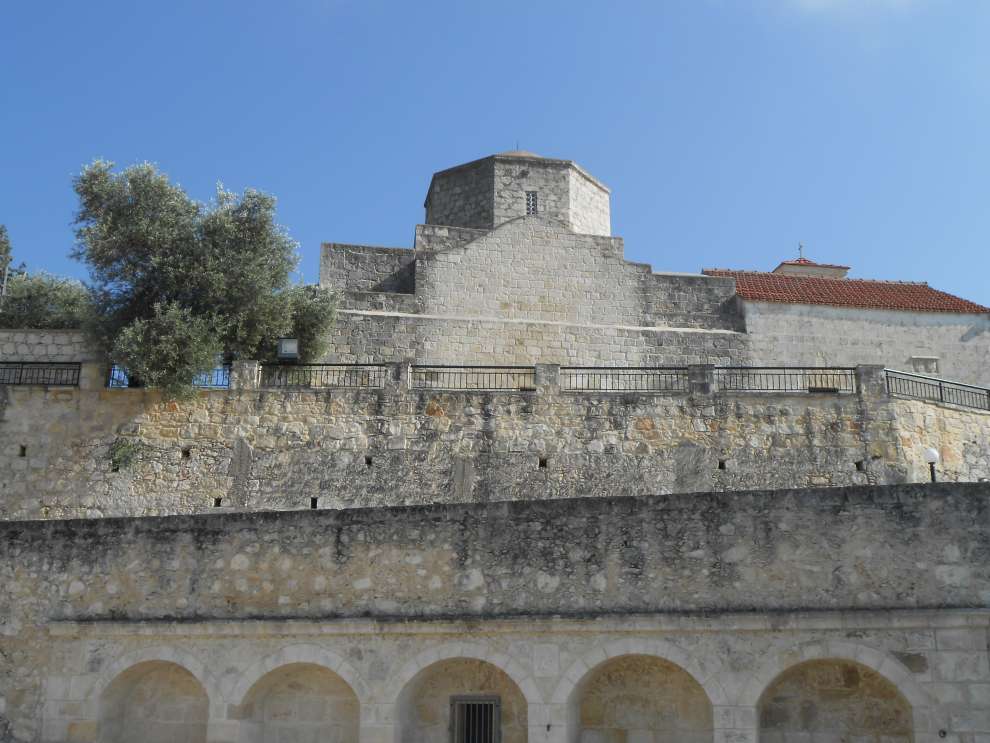 If you plan to stay at Lysos, you can find accommodation at the Paradisos Hills Hotel, Marmaras guest house and training centre or at the Mongolian yurts. You can also gaze at the beautiful stars and listen to the beautiful songs of the night birds. The Paradisos Hills Hotel has beautiful scenery all over. It is set in a tranquil setting. If you choose to stay at Marmaras guest house, you will be able to admire spectacular views from the sun terrace and will be near the forest. For a more adventurous type of accommodation you can stay at the lovely Mongolian yurts for a comfortable outdoor experience.
Lysos is a very hospitable village where locals are willing to give you fresh fruit and coffee at one of the local coffeshops. There are many routes to tread on. The Ride in Cyprus team are very passionate about horse riding and can accompany you with a group of people on a scenic route. Every village has their own charm but there is something unique about Lysos.
Lysos also has their own specialty in food that originated here the "maxilles". "Maxilles" is a type of dried fig that can be eaten with almonds or walnuts and is included in the gastronomical map of Cyprus. Even though Fiti is well known for its "fitiotika", Lysos has its own character and designs in woven embroidery.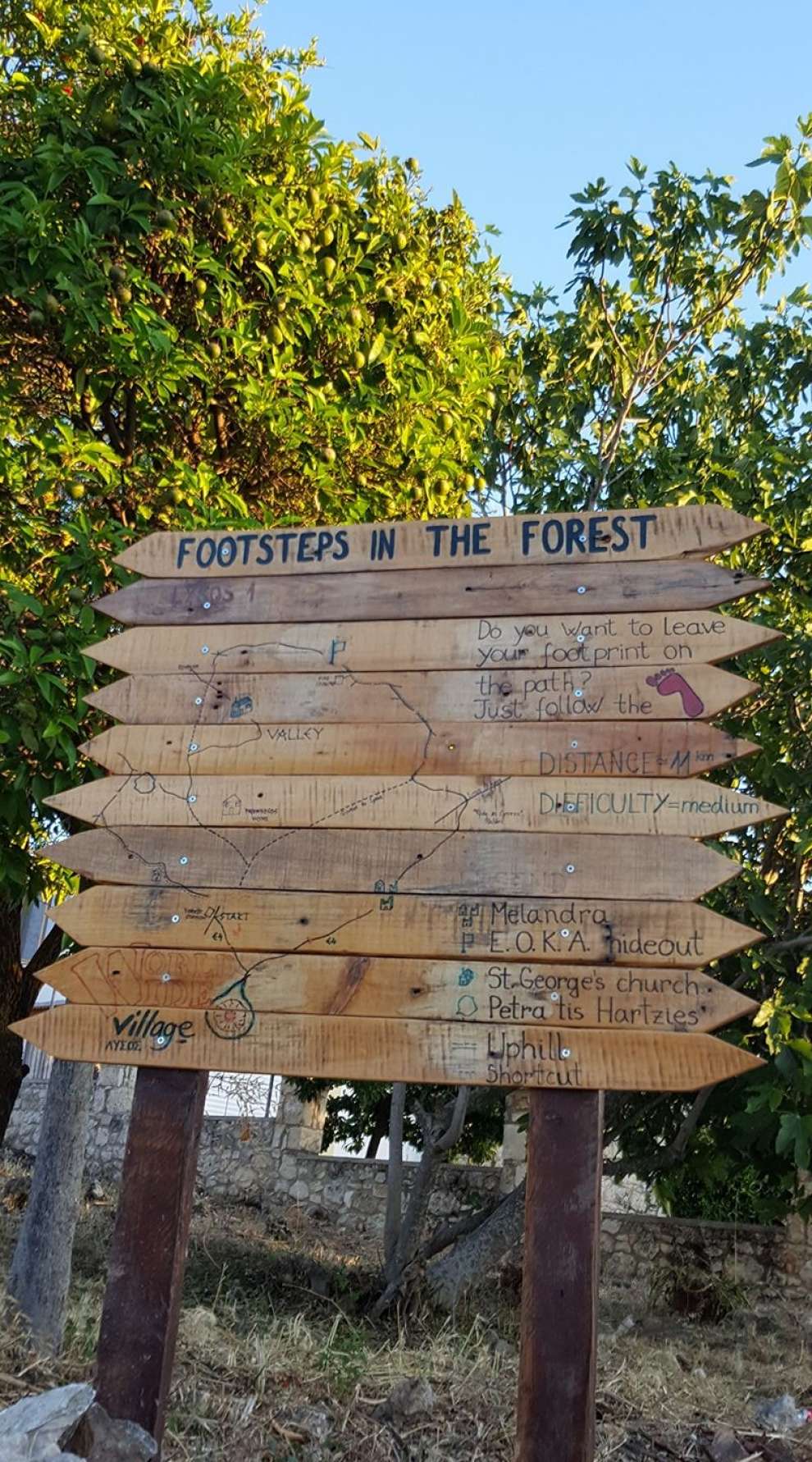 Don't miss out on the yearly festival that will be taking place on the 12th August 2017 at Lysos. Try the traditional specialties that are only found in villages such as koulouria (cookies with carob syrup) and loukoumades (Greek doughnuts with honey) along with other traditional foods.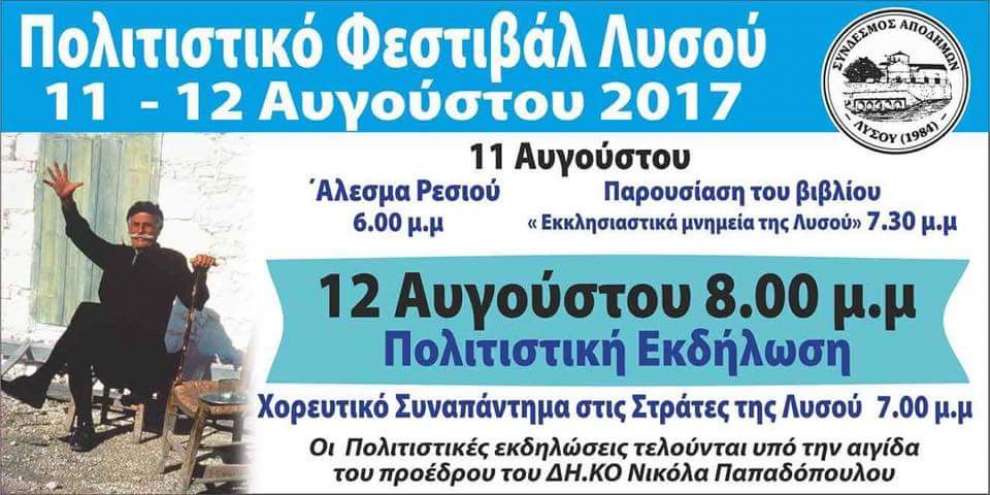 Experience the sounds of nature and enjoy a picnic at Stavros tis Psokas which is also ideal for the hot summer days when you need to cool down and to get a glimpse of the beautiful moufflon or spot a rare bird of prey the Bonelli's eagle.
Lysos will never cease to amaze!