Cyprus Alive spoke with the manager of the Ambiance Restaurant Cocktail Bar, Mr. Mario Petrou. Read the interview below to find out more about this wonderful place in Pafos.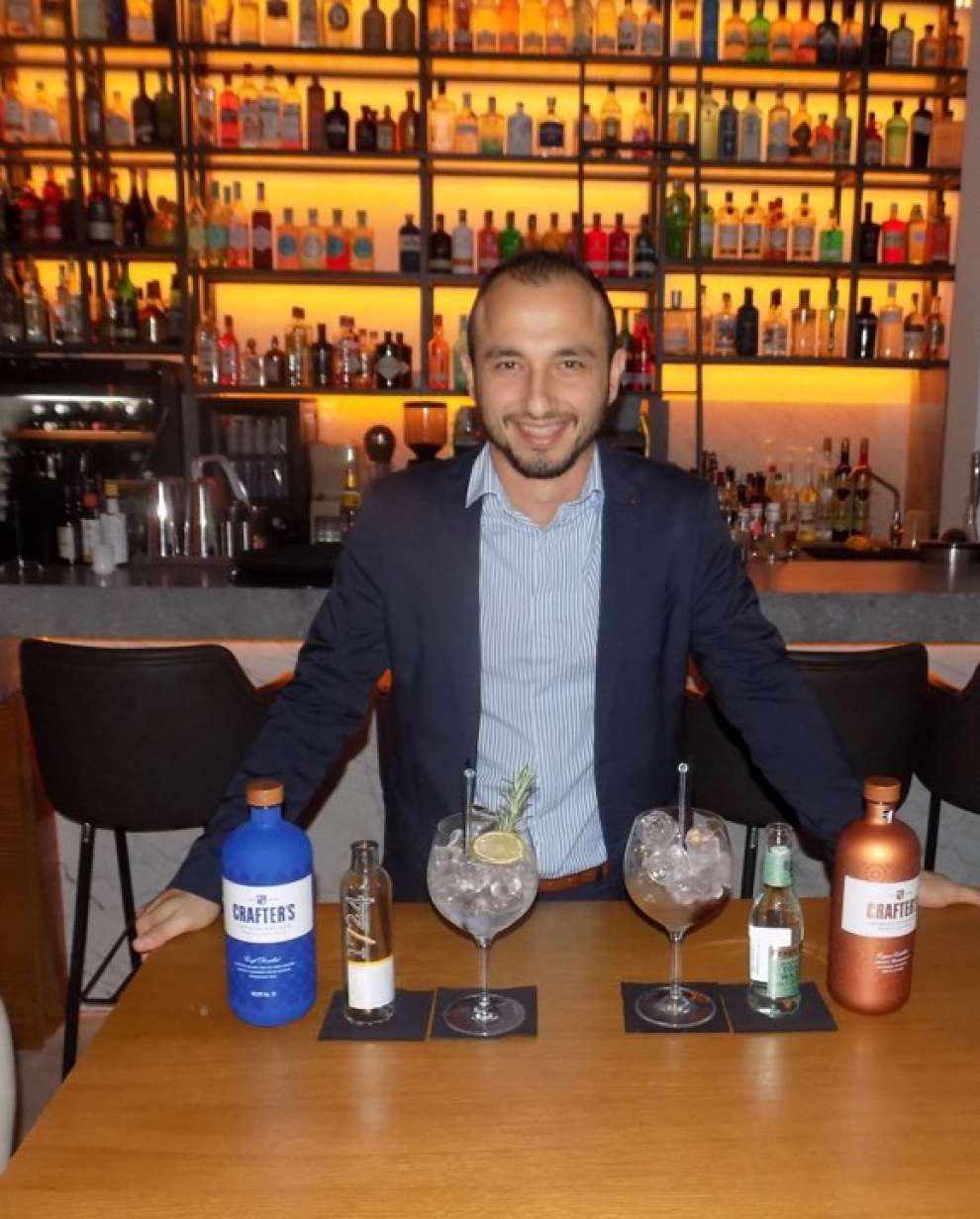 1. When was the Ambiance Restaurant Cocktail Bar established?
The idea to offer a fresh and special restaurant to the people of Pafos, began early 2018. Months of careful work followed in the design, decoration, equipment and furnishing of our space as well as the preparation of dishes and cocktails. The training our staff also started and we always aim for the quality and perfect service we offer. We opened our doors to the public on September 4th, 2019.
2. What does Ambiance offer?
As our name reveals, Ambiance is a very attentive place to enjoy in style! Featuring comfortable sofas and armchairs, gorgeous decor, imposing lighting, relaxing lounge music. Ambiance features an impressive bar and a very attentive kitchen. Our exquisite dishes, such as "Stuffed Portobello Mushrooms", the"Ambiance Salad", the amazing "Seafood Black Linguini", are accompanied by individual signature cocktails, quality wines, premium drinks and our unique "trademark", our collection of 179 Gin labels!
Ambiance is open seven days a week, Monday through Saturday from 6pm and Sunday from 1pm. Different program's due to holidays, special events etc. are timely communicated to our customers through social media.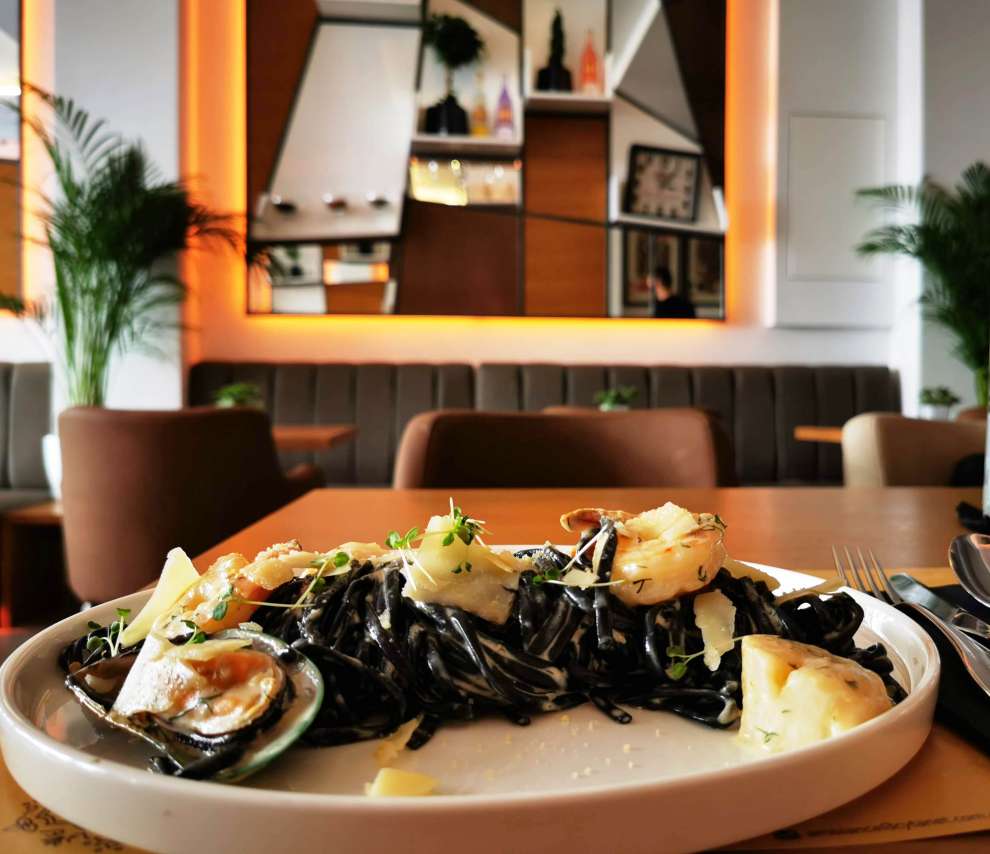 3. Where is it located?
We are at the beginning of the Makariou sidewalk from Kennedy Square to Pafos, in the heart of the Old Town.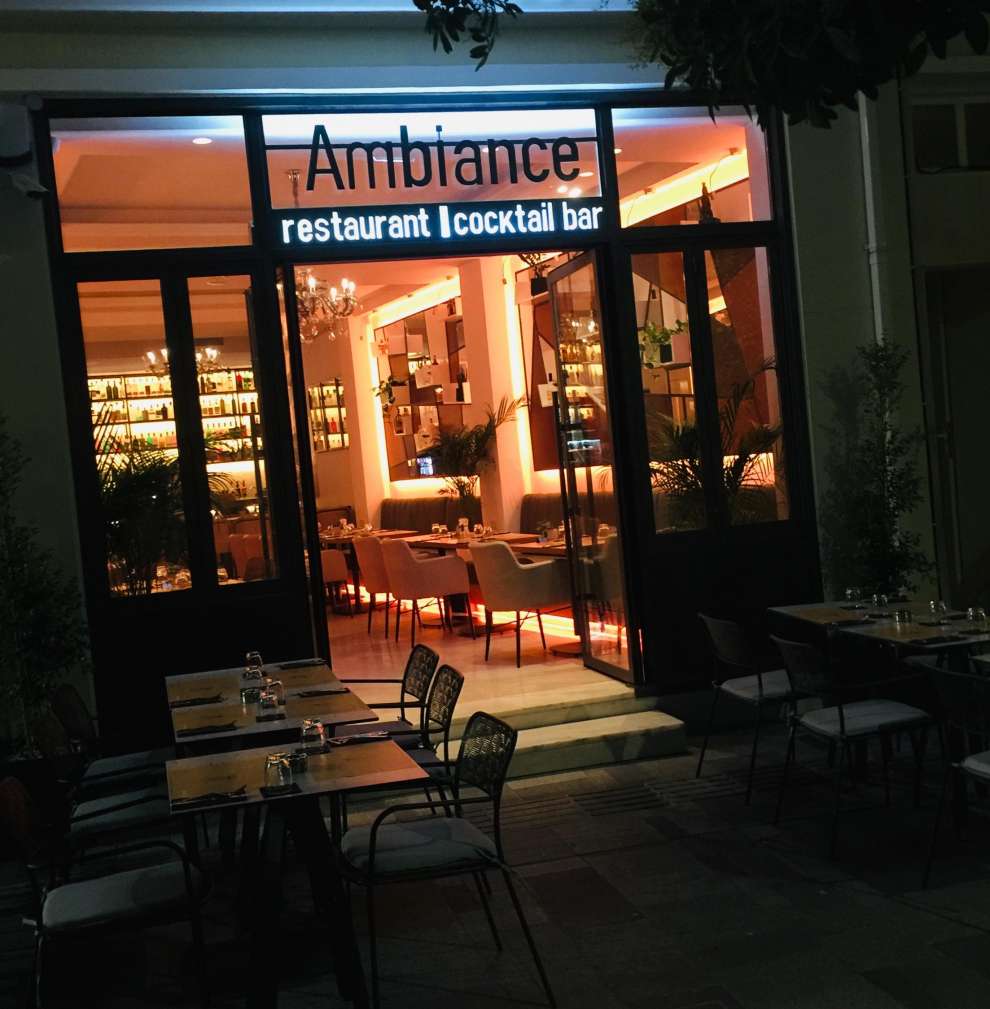 4. What makes the Ambiance Restaurant Cocktail Bar stand out?
Ambiance stands out for its warm atmosphere and the positive energy it exudes at first glance! Our imposing glass entry into the iron frame, the high ceilings with chandeliers, the wall-to-wall compositions that highlight our expertise in Gin, and the magnificent presence of the Bar in the depths of our space, immediately gain attention. Especially the way our wide range of drinks is displayed to our public, with hundreds of bottles perched on the back of the Bar, on glass shelves that reach the ceiling, bathed in coloured light, offer a magical spectacle!
All of this is the perfect setting so that with our imaginative dishes and drinks, our customers will truly enjoy their Ambiance experience and leave with the best of memories. Of course, the ingredient that ties our success recipe is our excellent team. Always professional, smiling and good-natured, we are always eager to provide the best service and meet our customers' requirements. We believe in teamwork and bring it out in every way. This is our identity and people immediately feel who we are and what we offer: authenticity, care and high quality!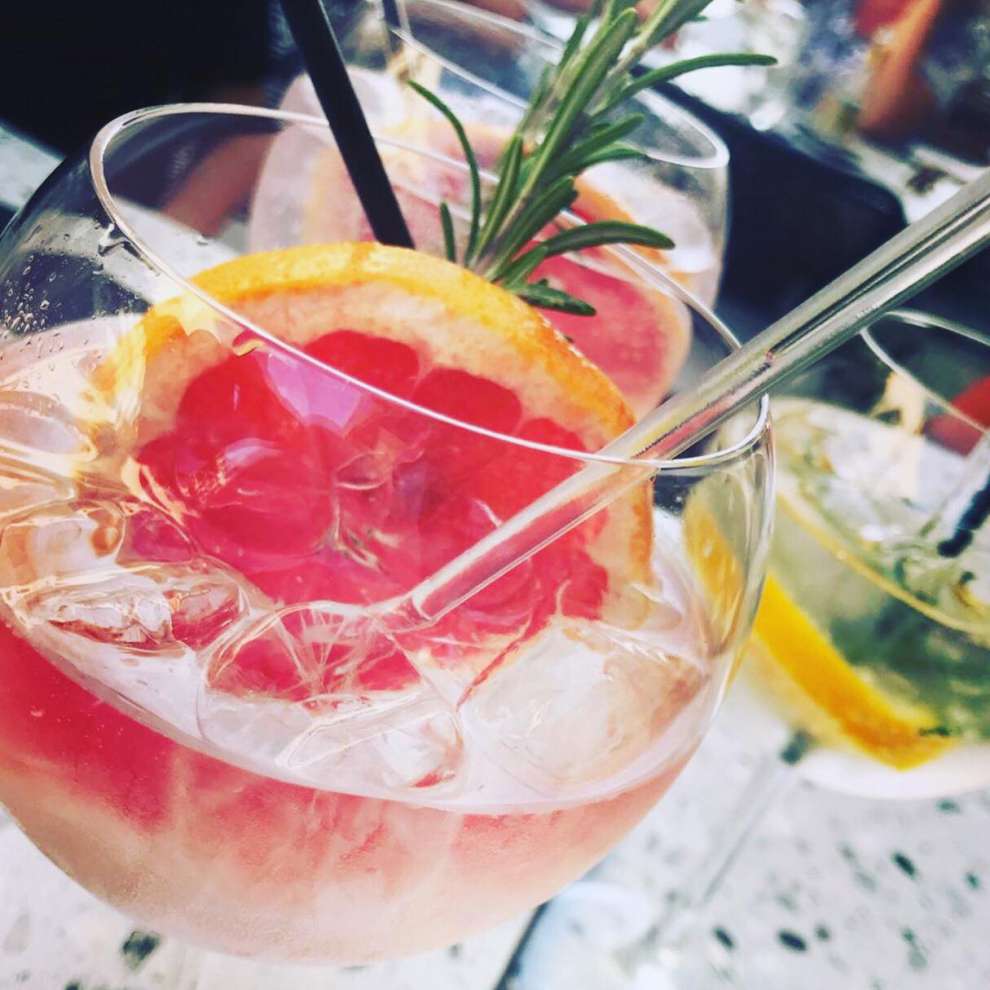 5. Your Vision?
The preservation of our unique identity, our excellent quality, the rich choice of food and drink and always the right service with professionalism and respect for our customers.
6. Private Message from the Manager of Ambiance:
I would like to express a huge THANK YOU to all of you, our outstanding customers, for the continued support, trust and love you show us daily with your presence! The Ambiance identity has been established thanks to you and the personal experiences you are experiencing in our area and enthusiastically sharing with us, are pushing us to become even better. Our team will continue to offer the quality and service that make you recommend us to your friends and acquaintances, which constantly keeps our wonderful family growing!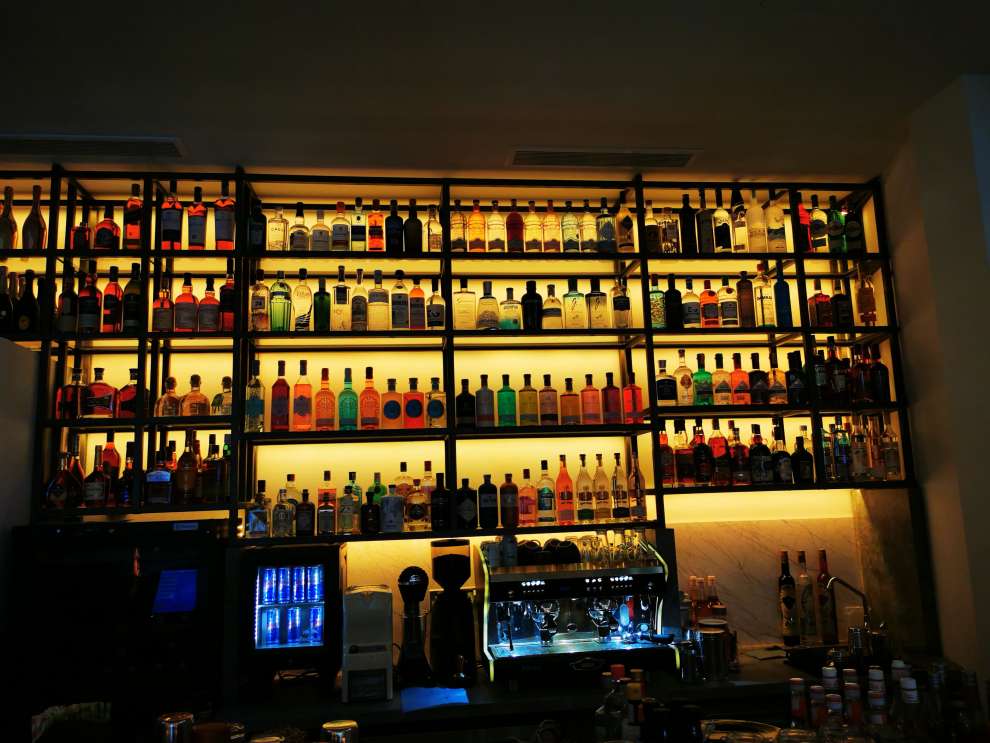 Thank you very much Mr. Petrou and we wish you all the best! We are sure that people will appreciate your restaurant, and will continue to visit and enjoy all that you offer at the Ambiance Restaurant Cocktail Bar!