Cyprus Alive spoke with the owner of Purple Rustic Villa, Mr. Georgios Panayiotou. Read the interview below to find out more about his wonderful place in Saranti village.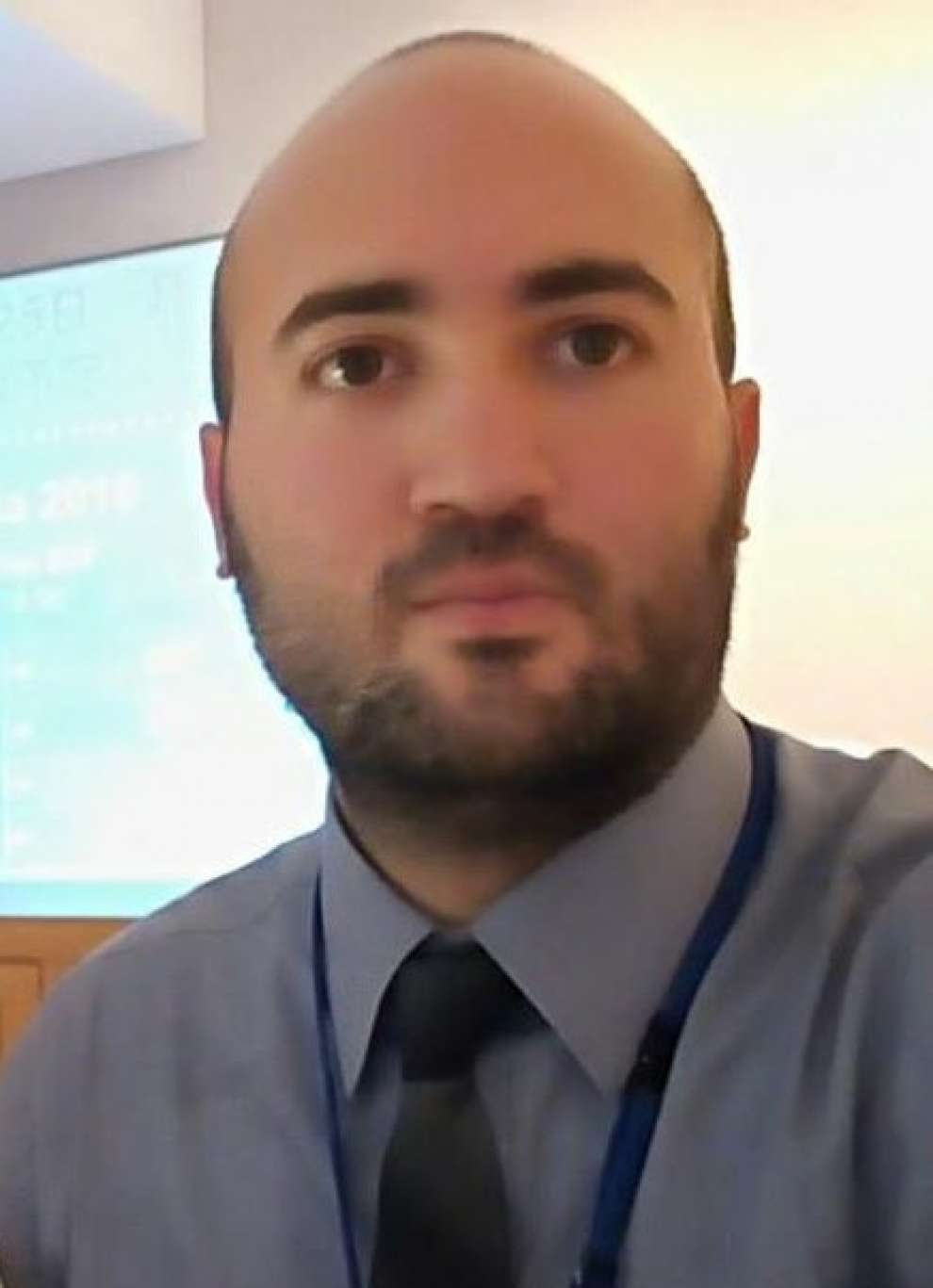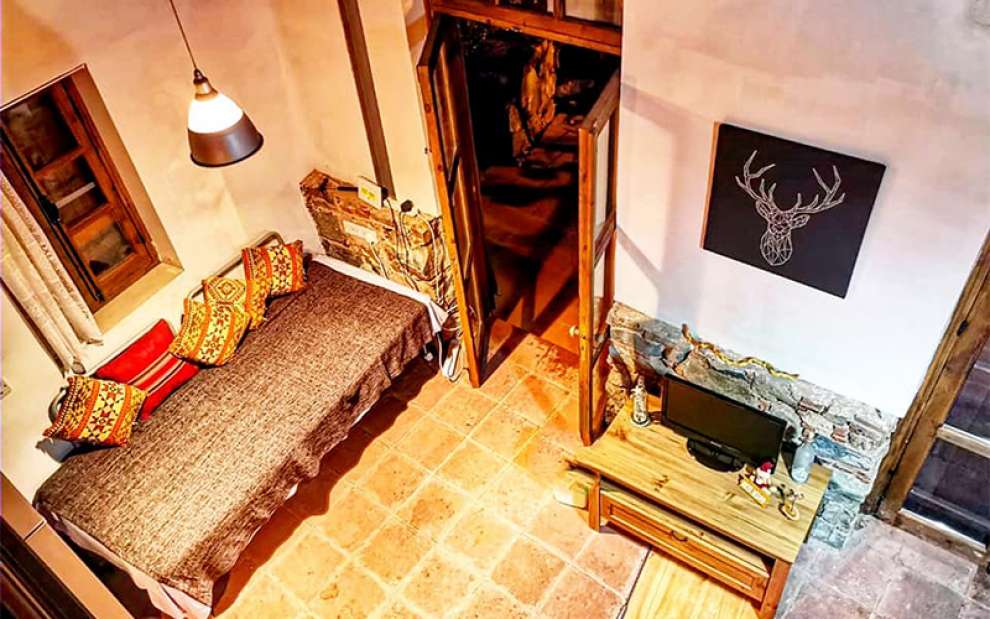 1. Mr. Panayiotou, when was your business established?
We opened just before Christmas 2019, with no personal experience in tourism, but strangely enough it had an immediate appeal. This, of course, was not accidental, having been preceded by a tremendous amount of time. For example, renovating the home based on the terms of the town planning for traditional preserved houses and rural accommodation, furniture selection and decoration, display and advertising. It goes without saying that Cyprus Alive has played a key role in our success and continues to be our key partner. Like Purple Booking, of course, with its many years of experience in the field, from where we got our name, helped us immensely get started and literally launch, just like a mother that holds her baby by the hand to take its first steps and until it starts to run and nobody can catch it! I'm not trying to hide it, at first I was very stressed with many sleepless nights before our first booking, but the friendliness of the visitors and their satisfaction was what gave us all the courage to continue with the same passion and love. As I always say, what you do, do it passionately otherwise don't do it at all. I would say this is our secret, the passion and the appetite of the whole team.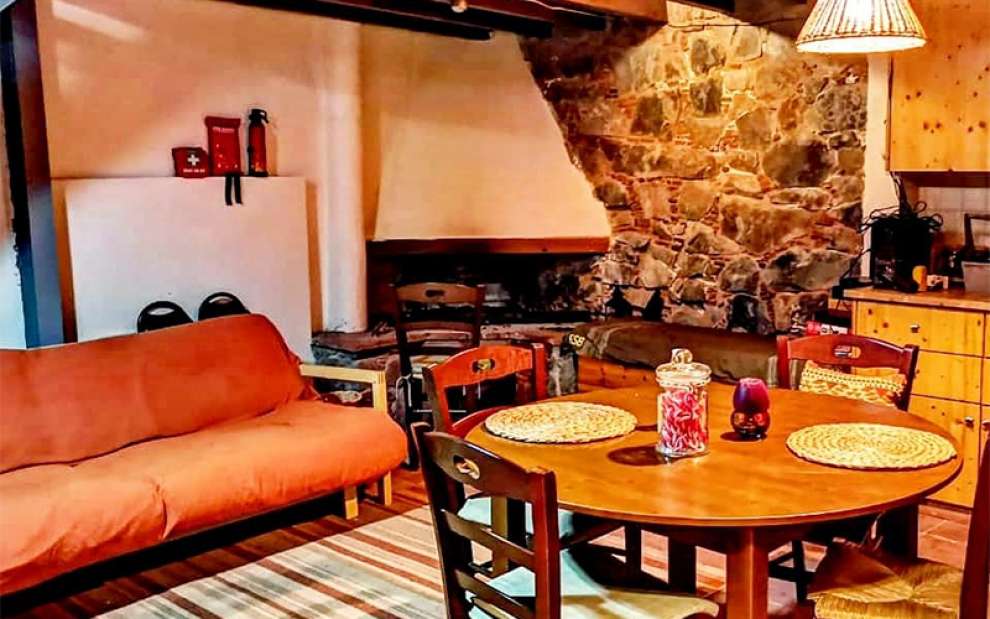 2. What does Purple Rustic Villa offer?
We promise you moments of total relaxation and tranquillity in a peaceful and beautiful landscape! Built in stone, surrounded by mountains and greenery, the Purple Rustic Villa boasts an incredible view of the second highest mountain peak, Madaris! Our accommodation is dominated by stone and wood, which is the dominant element in the decoration, which blends harmoniously with the traditional architecture of the house and the open fireplace, creating the feeling of a cosy welcoming space.
However, apart from a comfortable and relaxing stay, Purple Rustic Villa also offers excursions to the surrounding area, as it is ideally located for visiting the church of Panagia tou Araka (Unesco's World Heritage Site), to discover its paths of nature, "Glory to God" and "Tesia of Madaris" and enjoy all that nature generously gives us! The lush landscape and fresh air!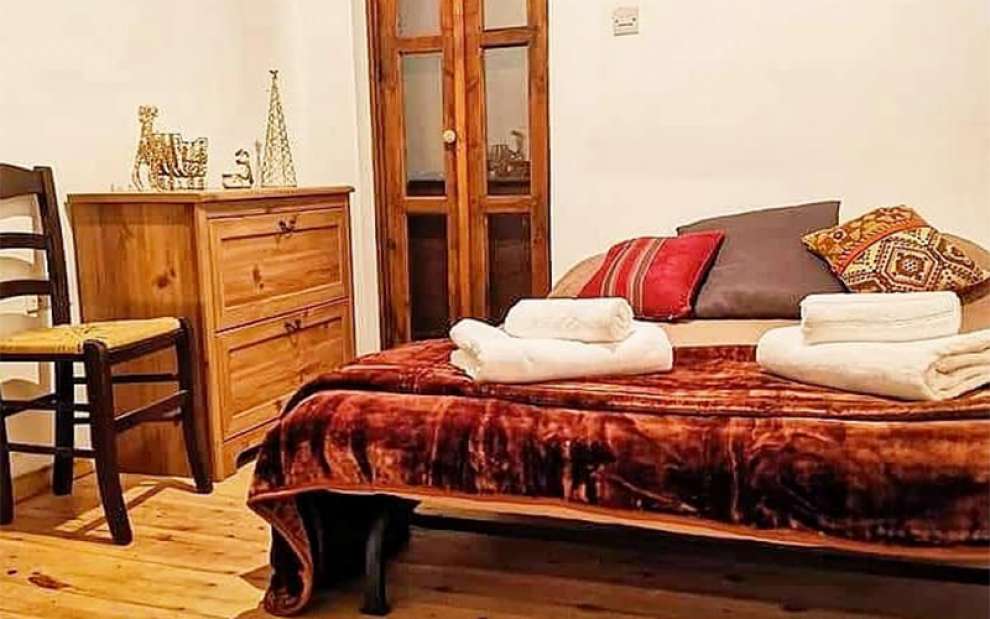 3. Where is it located?
Purple Rustic Villa is located in Saranti, one of the most beautiful and picturesque villages of the Nicosia province. It is only a 15 minute drive from the magnificent Xyliatos Dam, 1 minute walk from the amazing tavern Fountoukia, 5 minutes walk from the village fountain, "Fountain of the Tower" and also the amazing tavern Kastania and 10 minutes walk from Panagia tou Araka, with its unique and beautiful traditional architecture, which rightfully belongs to the list of UNESCO World Heritage Sites.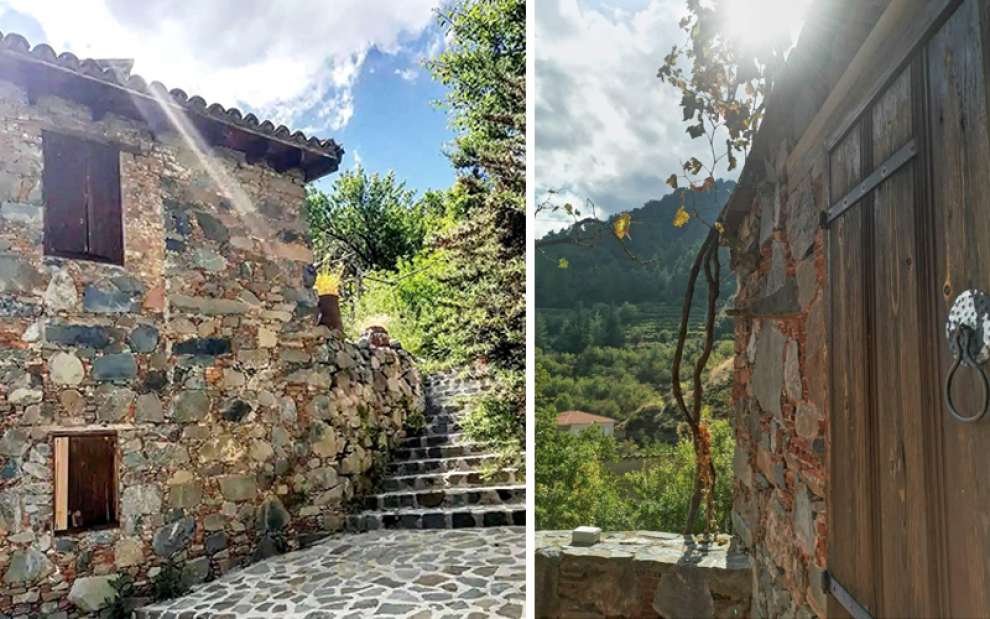 4. What makes Purple Rustic Villa stand out and different from others?
We are a team that I am very grateful for. We are a group of friends that I could easily call family, with the common traits of passion, energy, perfectionism in the good sense always and love in what we do. When you have such a team, (what else can you look for in life!! ?). There is no way you can fail and not stand out. But most important of all, what every visitor feels and makes their experience at Purple Rustic Villa unforgettable, is our core value, human contact. You can find great places to stay in many areas of Cyprus but you will not find the little details we offer that make your stay with us excellent. The architecture of the house is in harmony with the spectacular view, I don't think its something you can find anywhere else. We have also placed a Jacuzzi on the upper terrace and sun loungers, where visitors can use at any time, enjoying the sun or one of the most enchanting skies they will ever see, as billions of stars are visible to the naked eye of the villa, at night. In additions, something we have that you will definitely not find anywhere else is our friendly and warm welcome, the communication and service we maintain during your booking and stay, because we do not see the guests as customers, but we welcome them with the warmest and friendly hospitality as friends, who have long been visiting us. No matter how strange it may seem, all of our customers, all very good people (as if it were the karma of life!!) have become our friends and we are in constant contact with them!!! The only way to confirm this is to experience it yourself!! I look forward to meeting you and becoming friends, because there is nothing more important in life than friendship.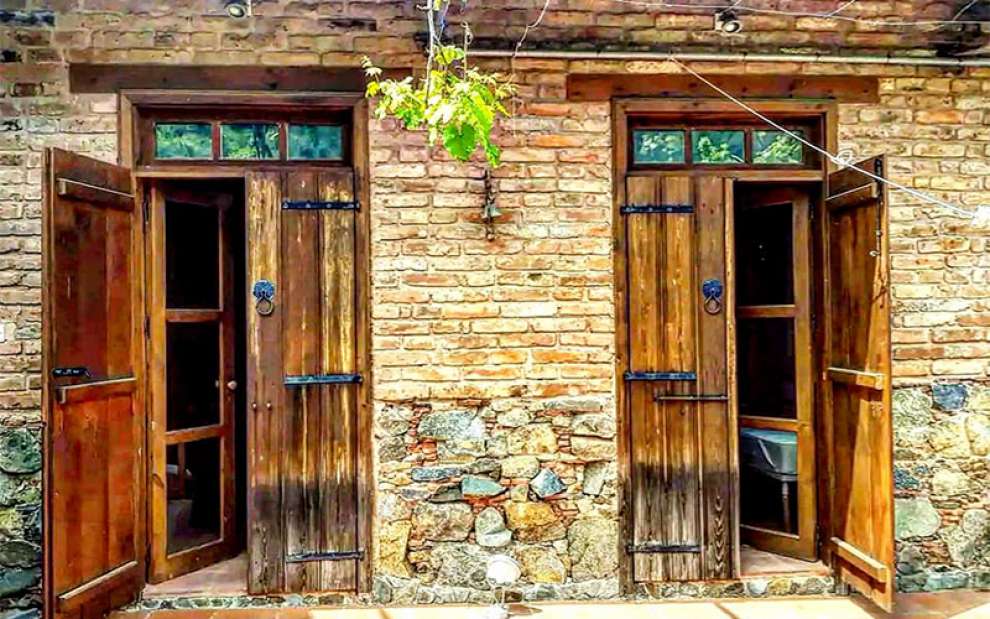 5. Any additional information you would like to share with us?
We are organising and preparing daily excursions where visitors can enjoy the magic of the mountains and the forest!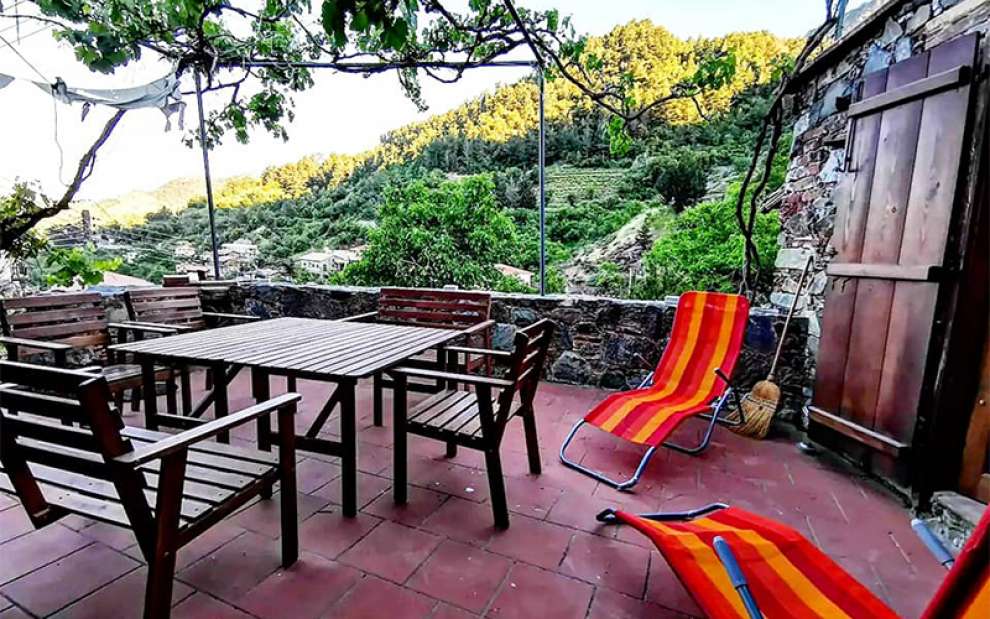 6. Any other Information about Purple Rustic Villa?
The traditional house consists of three bedrooms, but can accommodate up to 8 people, thanks to the structure of the house and the sofa beds in the living room.
In addition, it has a bathroom, a fully equipped kitchen and a fireplace for the cold winter days, while the spacious terrace with stunning views is the perfect place to enjoy your morning coffee.
Also, the brand new jacuzzi we have placed which will offer you luxury moments and relaxation!
For a relaxing stay in a peaceful and beautiful landscape! Call me for more information and reservations! Georgios Panayiotou +35795155357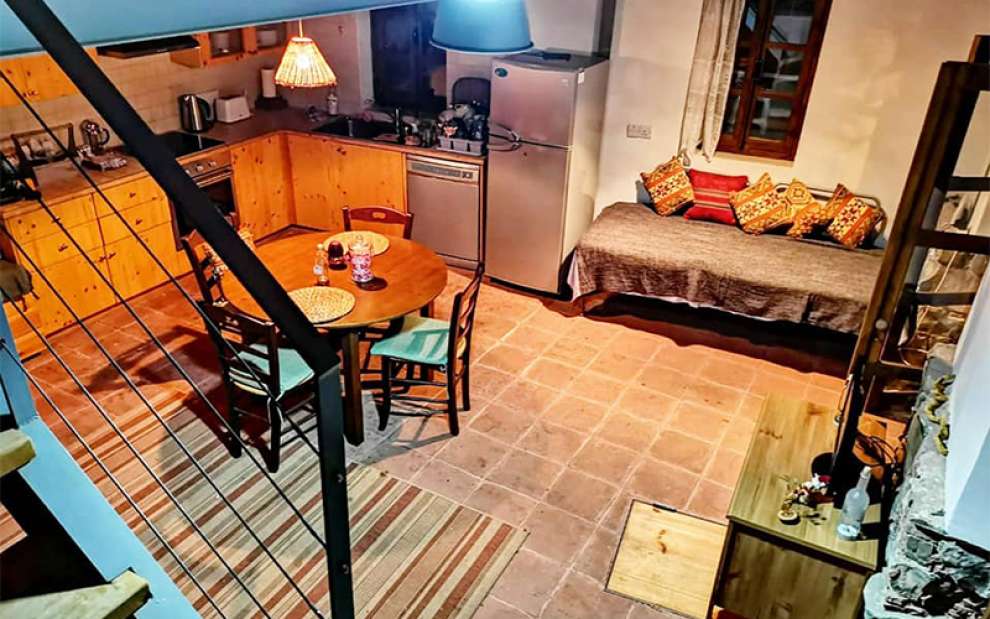 Thank you very much Mr. Panayiotou and we wish you all the best. We are sure that people will be delighted with the wonderful traditional Purple Rustic Villa.