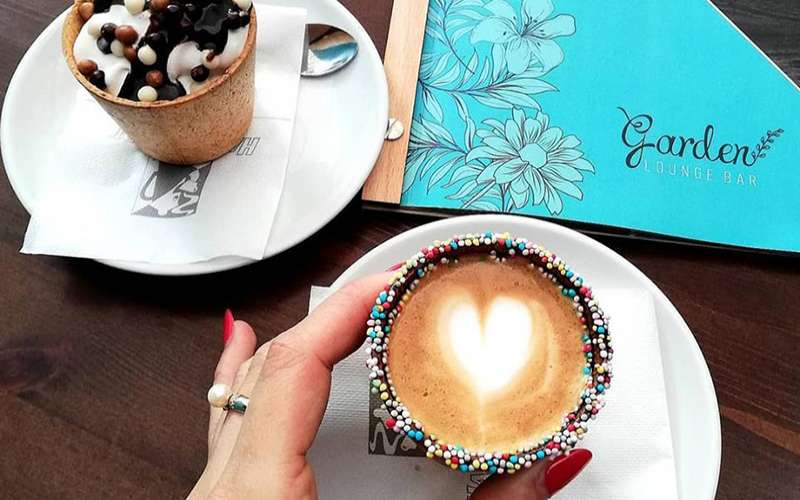 Garden Lounge Bar
Amazing food, great service with an impressive atmosphere!
The Garden Lounge Bar is a new venue, beautifully decorated with splendid spring decoration. It is located on the famous street of Konstantinos Kalogeras in Larnaka.
It serves coffees, breakfast, brunch, bagels, filling salads, homemade pizza and much more...It offers amazing chocolate waffles, delicious pancakes and tasty sweets such as homemade chocolate. If you like cheese and fruit platters in combination with a frozen beer, a refreshing cocktail or a juice you will definitely love it.
The space is impressive, comfortable and warm. It also has a playground so that your kids can enjoy themselves.
A magical garden...a thoughtful all day space that offers moments of calmness and relaxation!