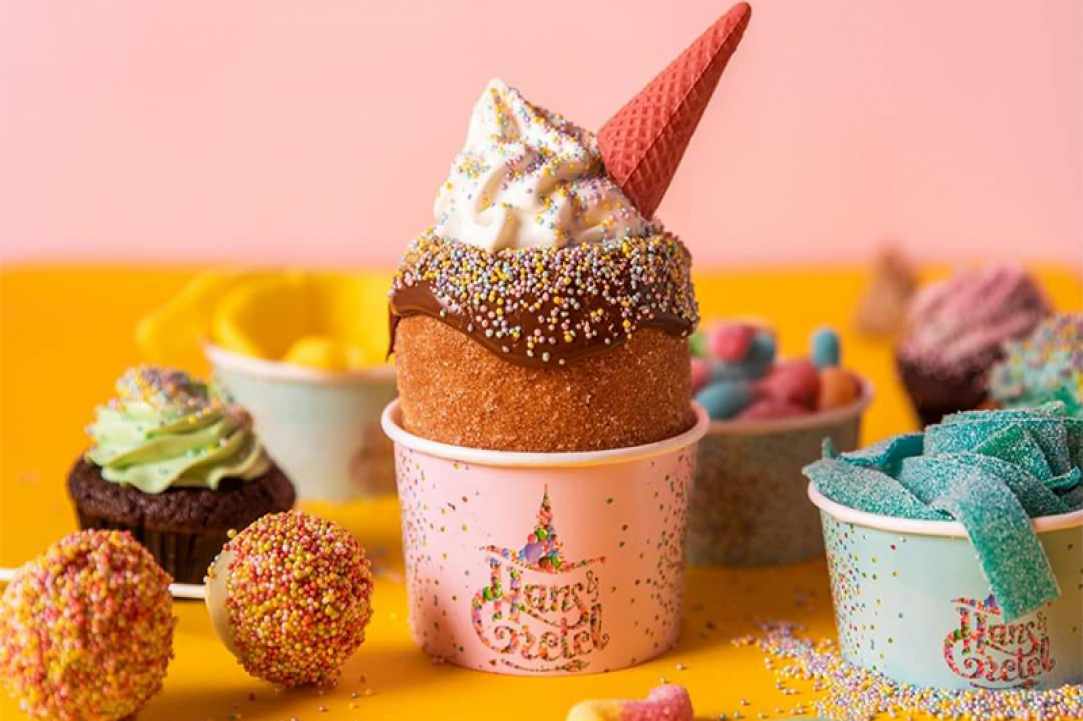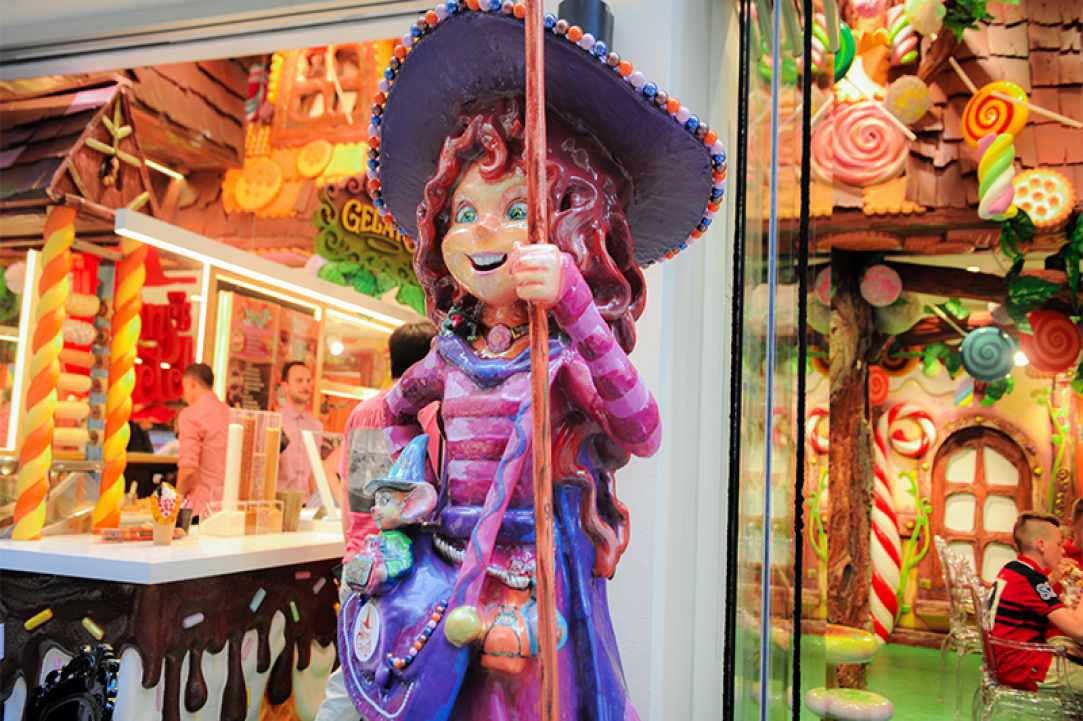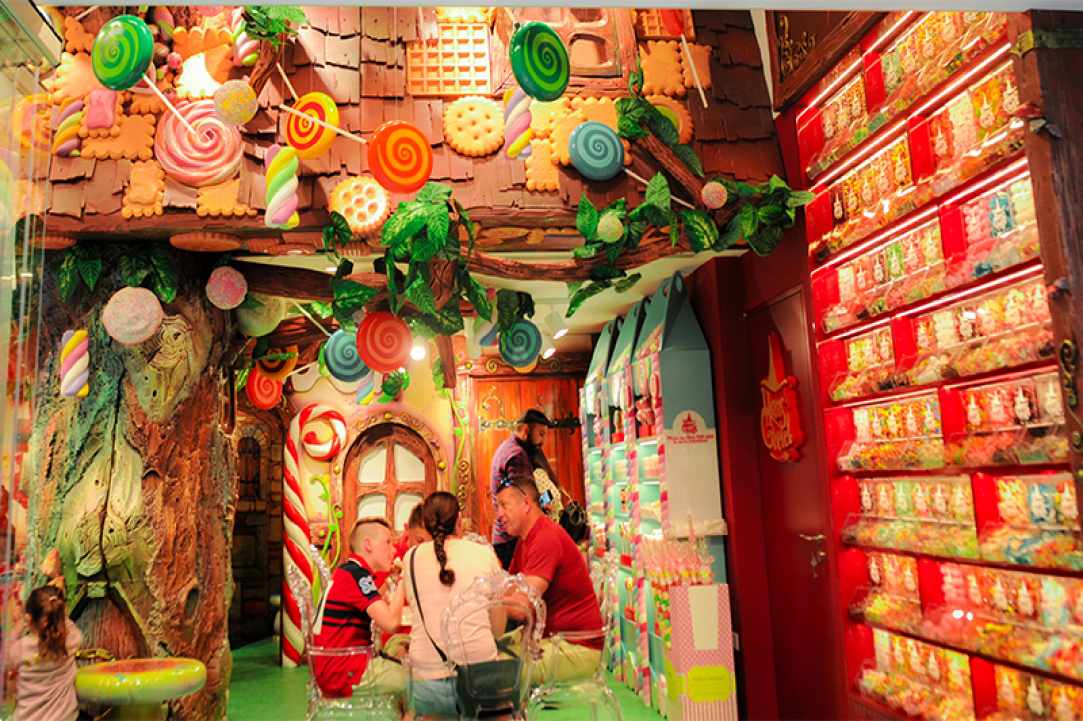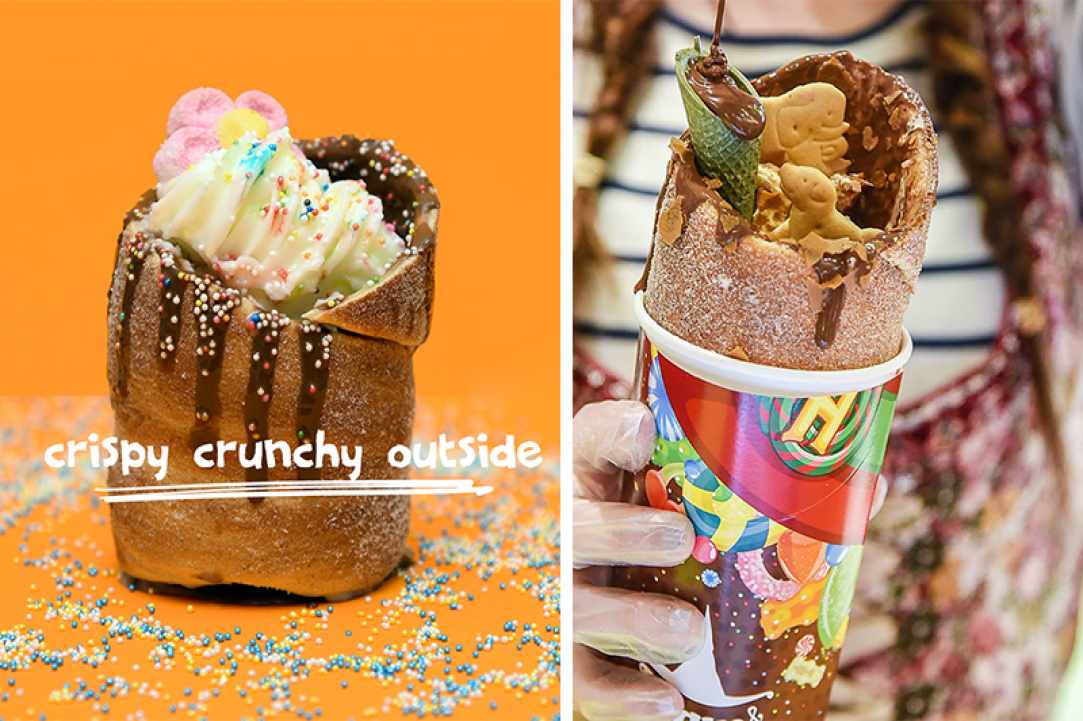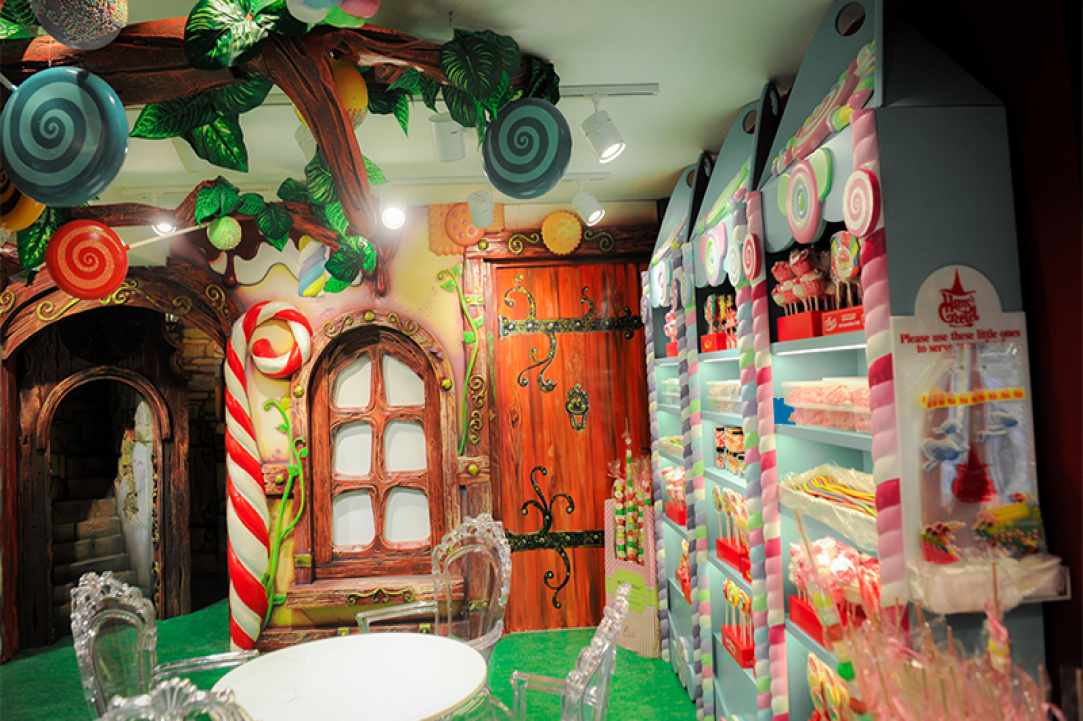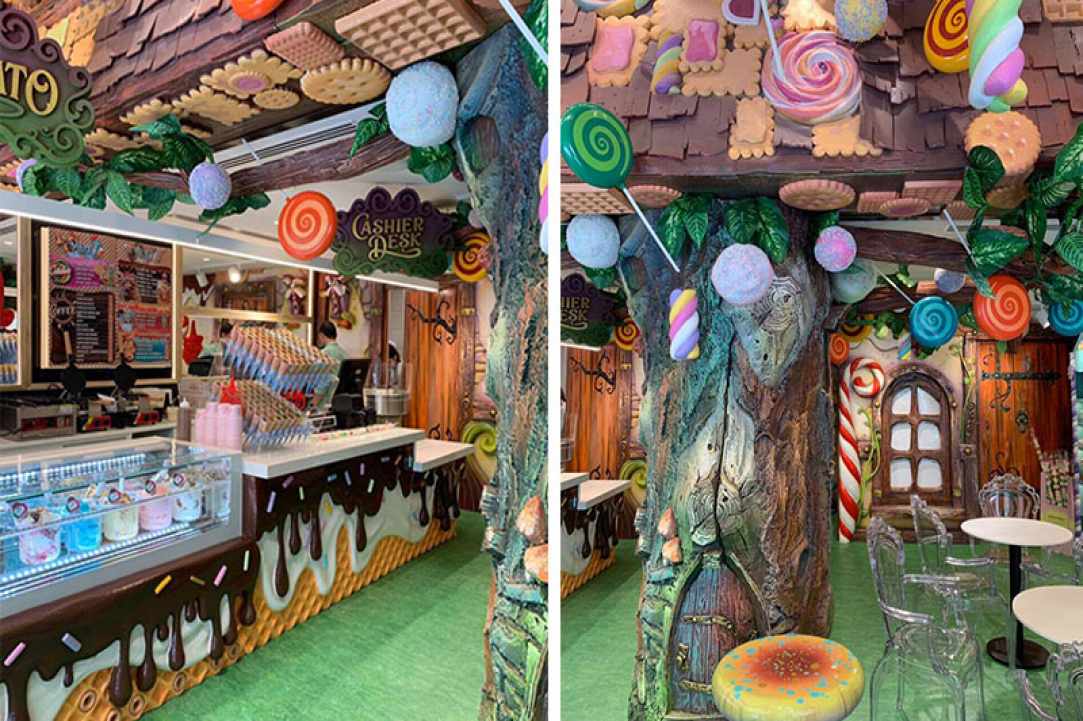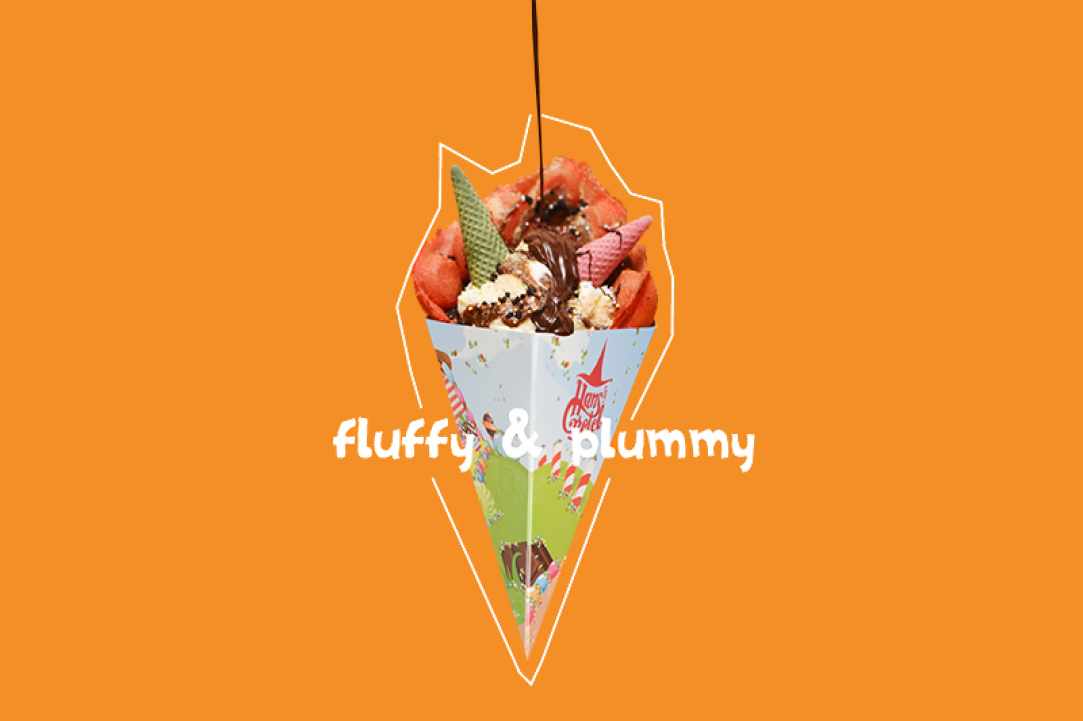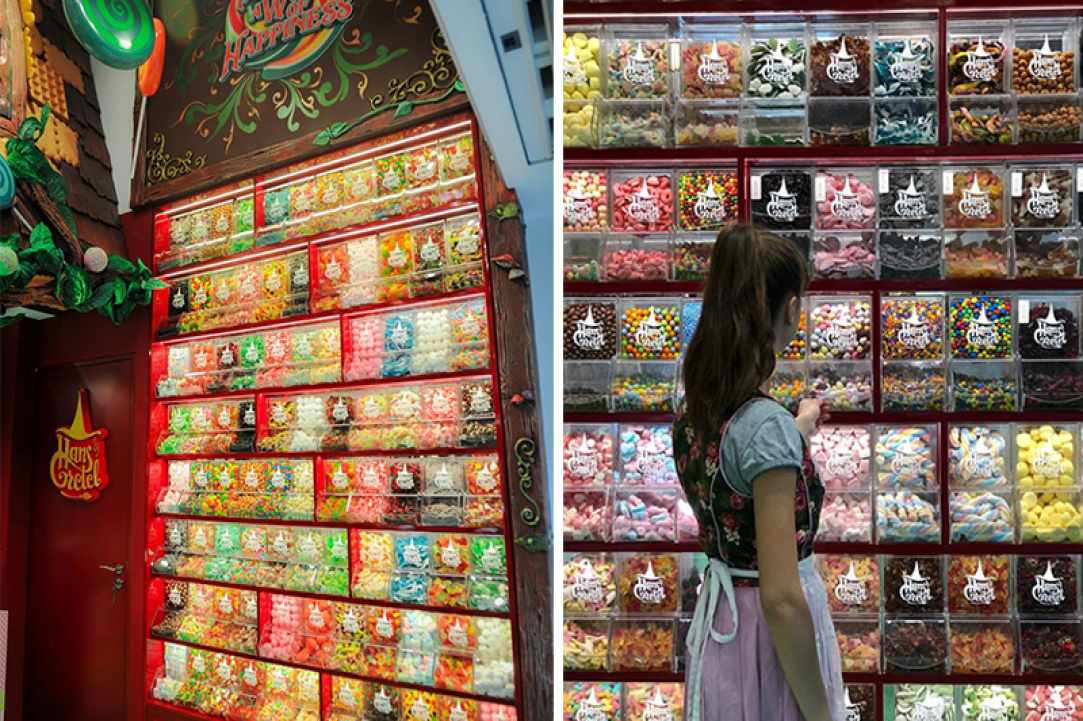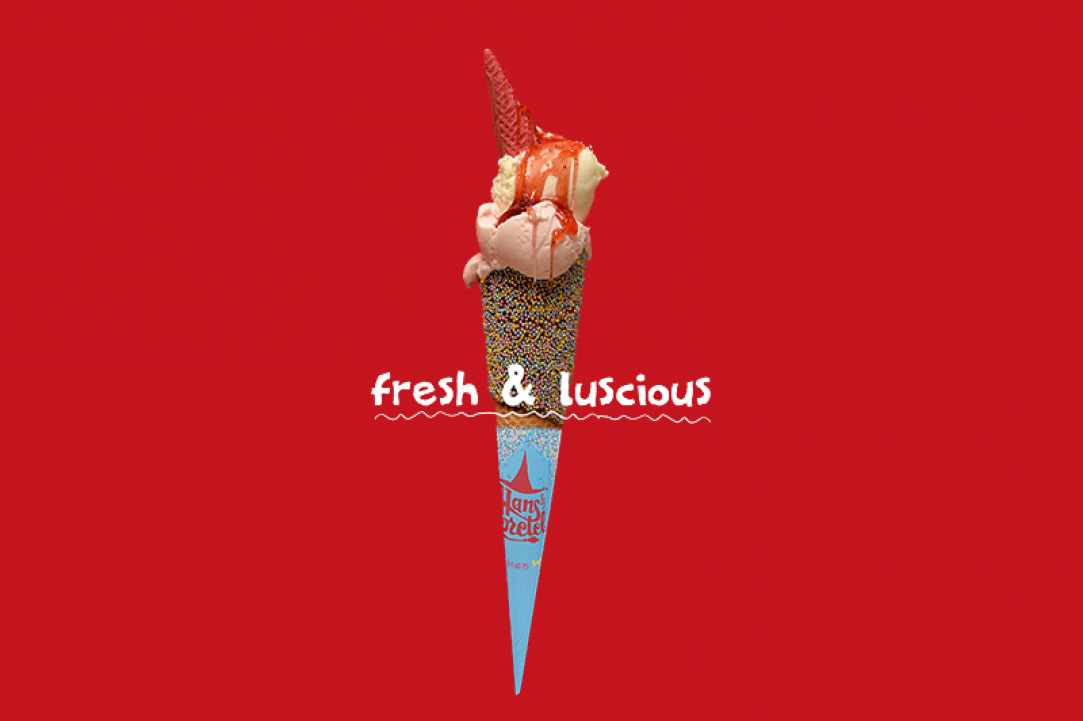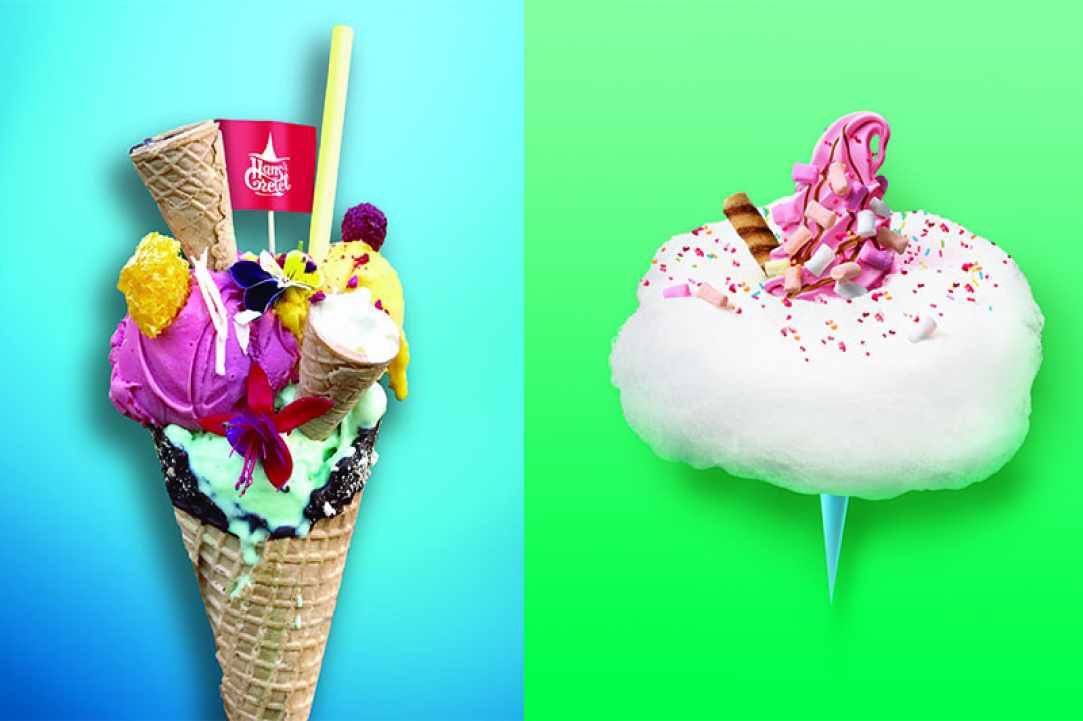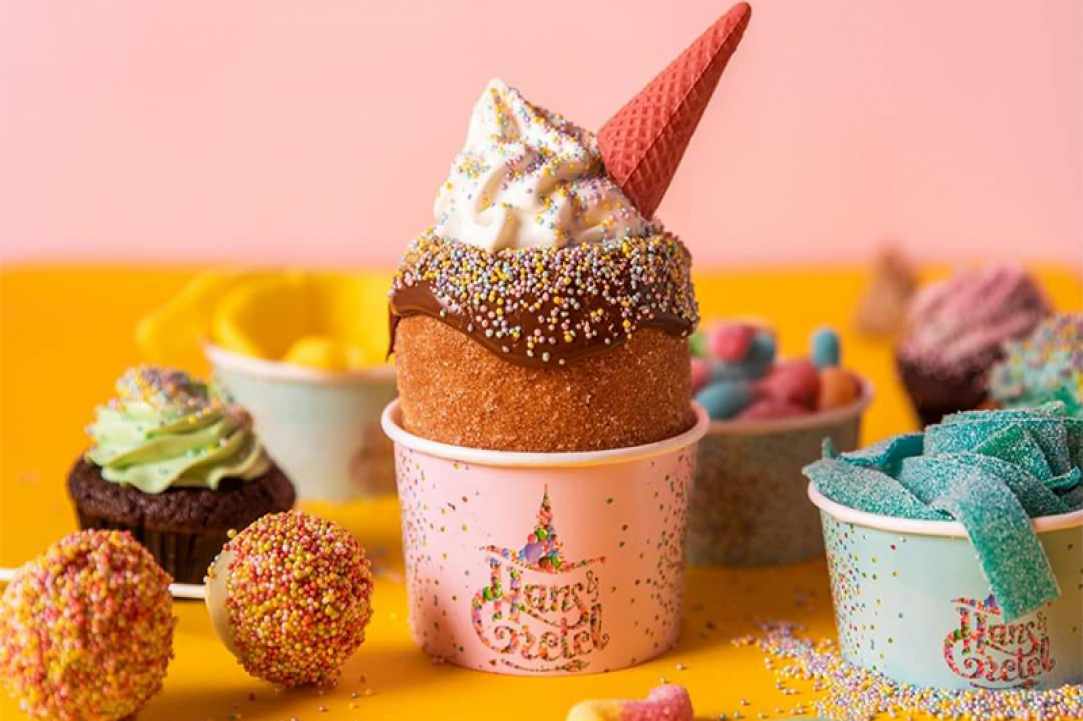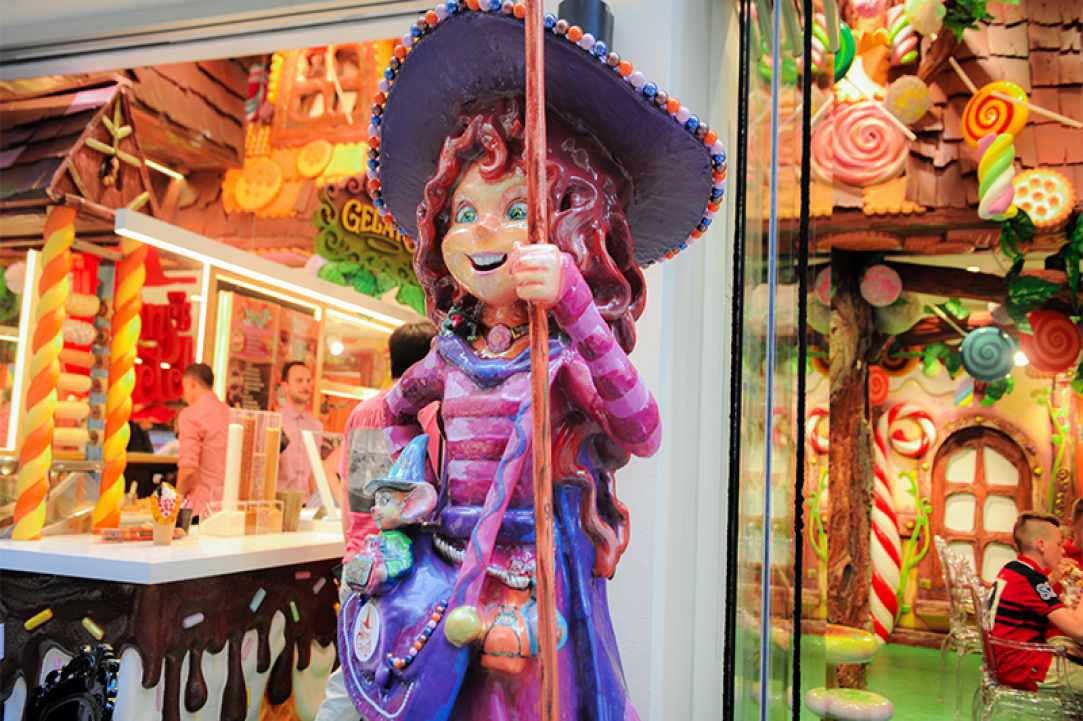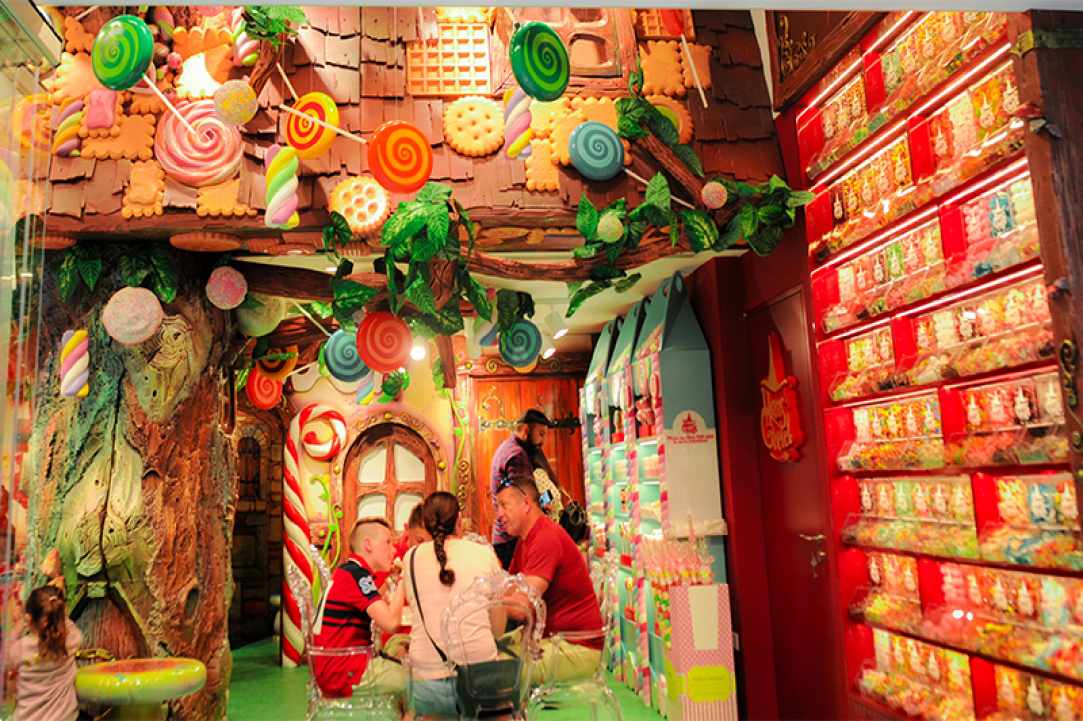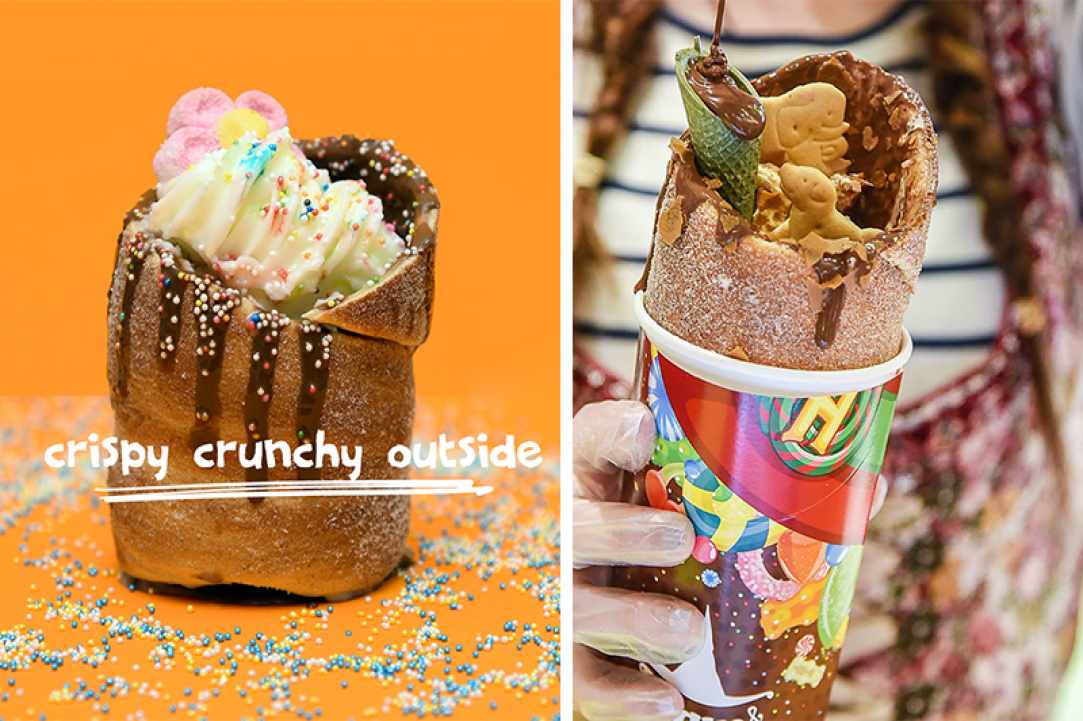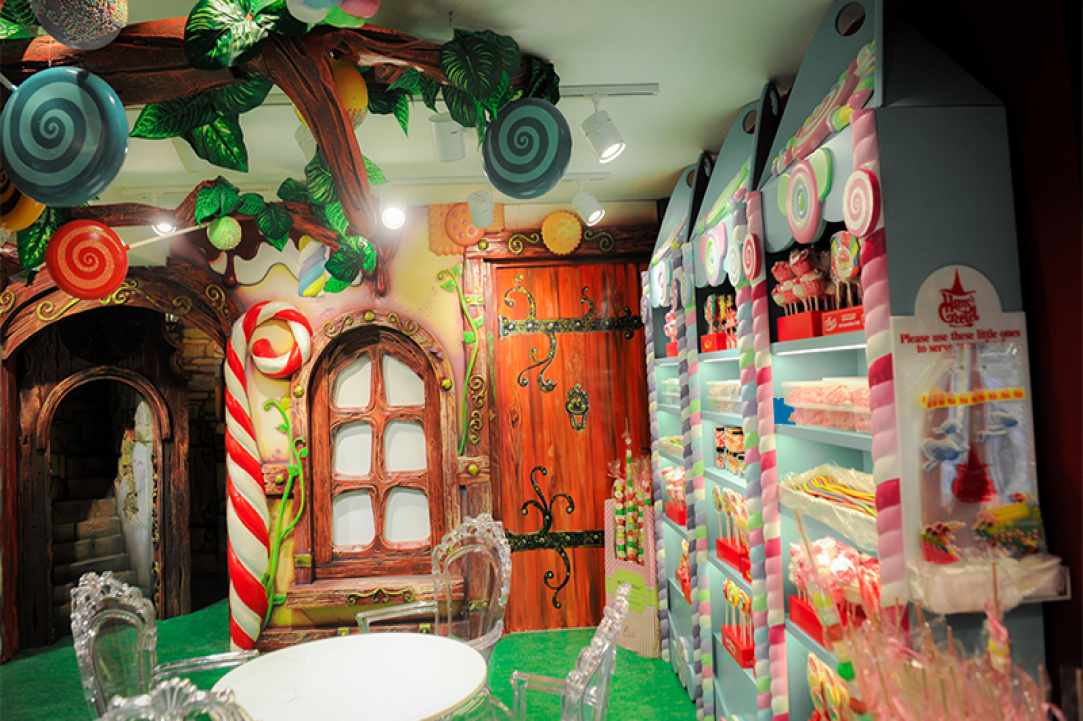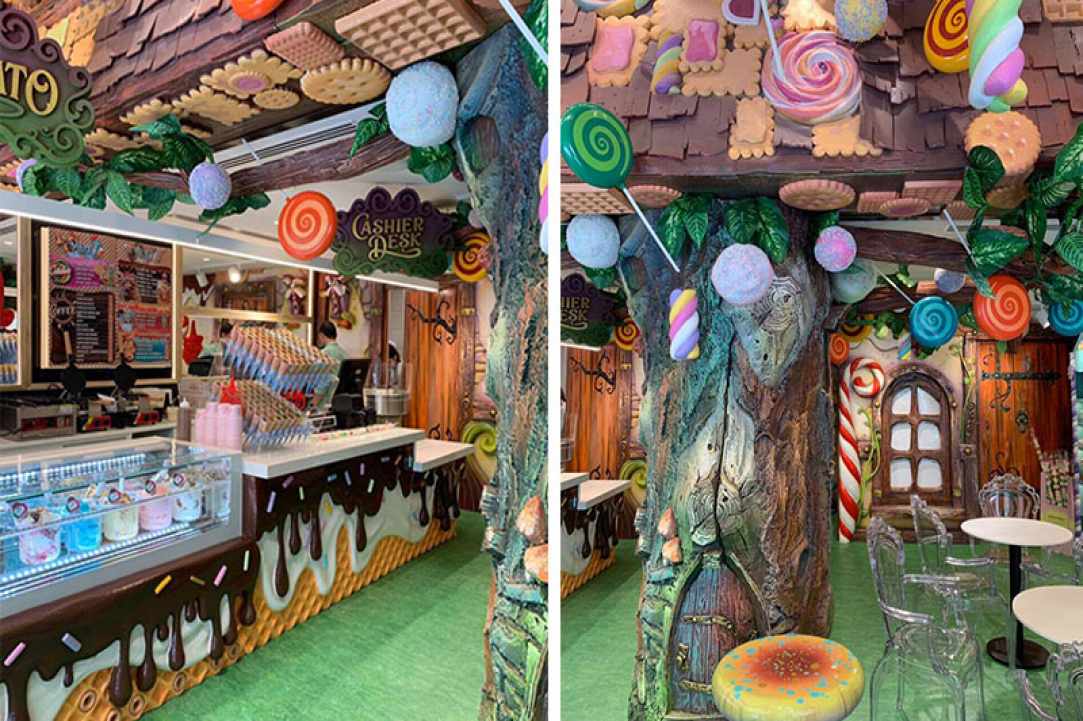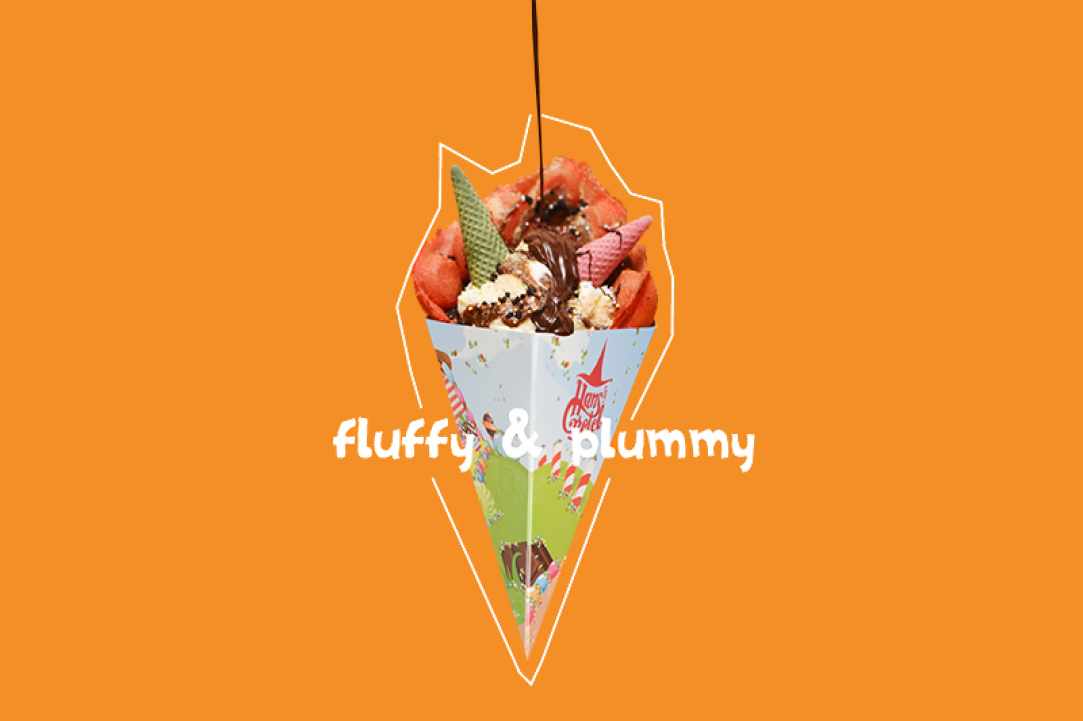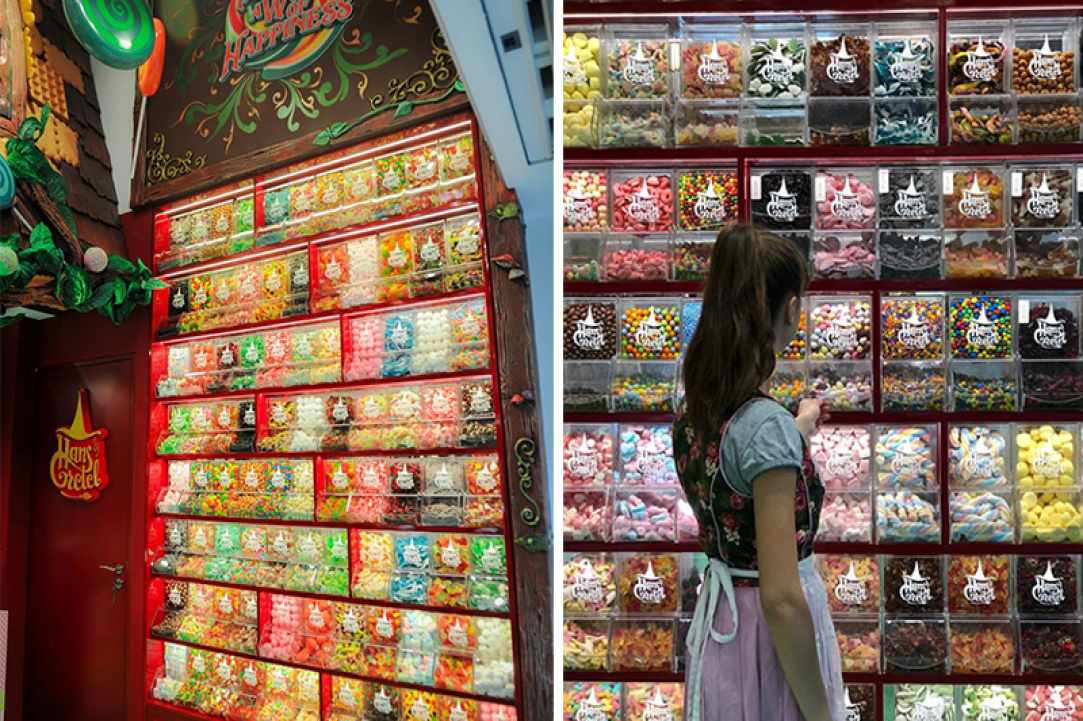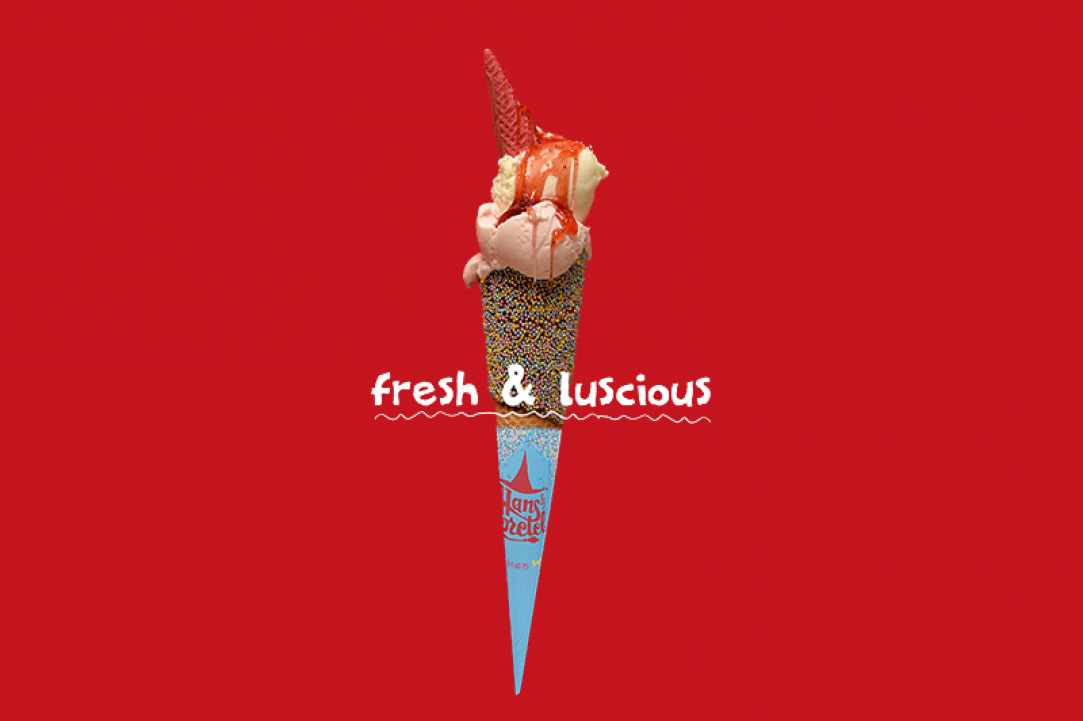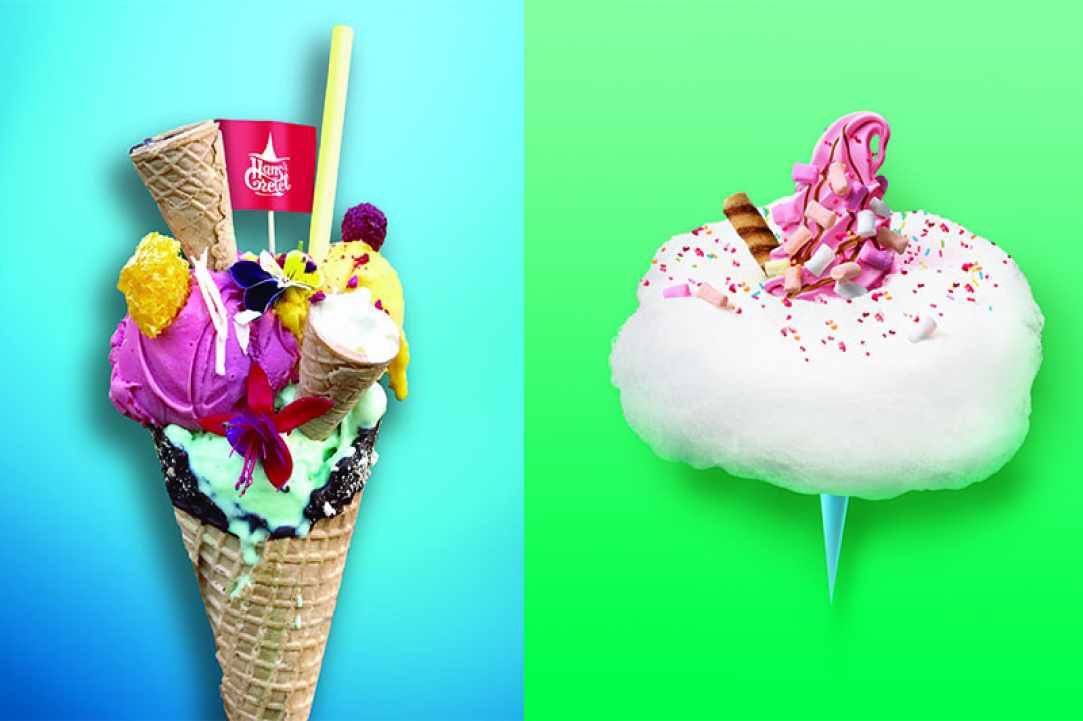 Hans & Gretel
The first thematic Candy Store of Greece, in Larnaka!
The well-known fairy tale of the Grimm brothers comes alive in a unique themed candy store. Inspired by the theme parks abroad, you can find in every corner the most delicious cakes, Hans and Gretel is the result of the owners countless trips and the dozens of sweets they have discovered from all over Europe. They enriched the original idea, creating a magical concept that travels us in time, to a time of innocence and carelessness.
Walking outside of Hans & Gretel, something magical happens...It may be the sweet smell of vanilla that embraces you, it may be the fairytale mood that invites you in and helps you get lost in its colours and tastes. The sure thing is that no one can resist a visit to Greece's sweet and candy factory, now also in Cyprus.
Stepping into Hans and Gretel, you will discover countless types of candy & sweets in classic or strange flavours and of course lollipops in the most beautiful shapes and designs. Next to them, timeless cotton candy that can be served with ice cream, as they do in England! Waffles (bubble waffles) wrapped like a cone accompanied with fresh ice cream or soft ice cream, homemade gelato from an Italian recipe and the famous "chimney cake" from the Czech Republic, or puff pastry rolled with sugar and cinnamon, which can also be served stuffed with ice cream and various toppings.
At the same time, the staff is dressed in special traditional costumes of Central Europe. They will enchant you with theatrical moves and guide you through the fairy tale as they prepare their amazing products in front of your eyes, all fresh and delicious.
All these sweet experiences remind us of our childhood and our travels, they invite us to feel like a child again. The colours, smells, songs, images and flavours scatter magic and make our visit an unforgettable fairytale experience.
Finally, Hans & Gretel will spread its magic in Cyprus and we will have the chance to enjoy this unique tasty experience in Larnaka, 16-18 Demetriou Street at Stoa Q, City Centre...do not miss it!