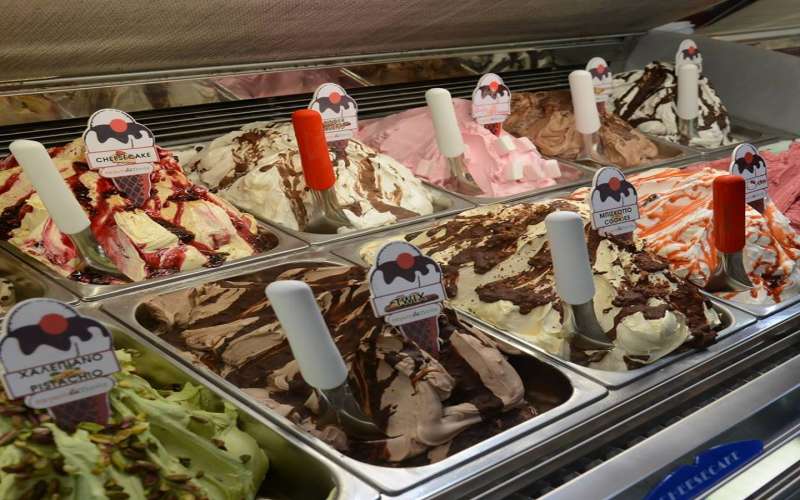 Pagotomania Gelato
Discover their wonderful flavours!
It is located in Mackenzie, in the well-known Tassos Mitsopoulos Avenue and in Kiti.
At Pagotomania Gelato they offer unbelievable classic ice cream flavours such as banana, strawberry, mastic as well as special flavours such as tiramisu, cheesecake and favourite ferrero roche.
If you like Frozen Yoghurt, the unbelievable flavours suggested by the helpful and always willing staff will delight you.
Are you waffle or crepe enthusiasts? The choices you have in Pagotomania Gelato are so many that you will not be able to choose what to try.
They also offer delicious snacks, salads, burgers, nuggets and home-made sweets such as mahalepi, apple pie and fresh pudding.
You can visit them for a granite, a milk shake, a frozen beer in the summer or a hot coffee and a lava cake in the winter!
In Pagotomania Gelato it does not matter the season! Its doors are open to offer you a wonderful choice of ice cream and more.