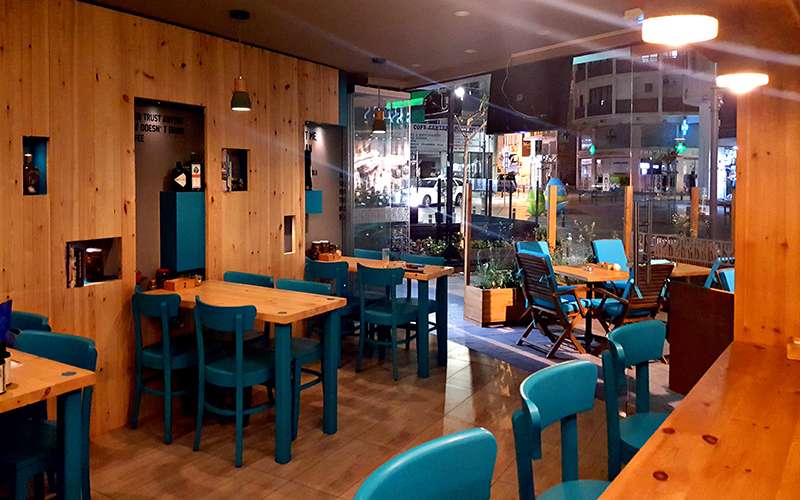 Sousami Resto-Cafe
From Lebanese to Intercontinental dishes, all delicious!
Sousami is an international resto-cafe. They serve breakfast, lunch and dinner, as well as alcoholic drinks and a selection of cocktails in the evening.
This place is amazing, the ambiance, the setup and the lighting at night. You can really enjoy the nice soft music while eating or having a drink.
The food tastes great, they offer different kinds of food. From lebanese to intercontinental dishes, all delicious. And of course they also offer the famous knefe and karabij (lebanese dessert) that are mouth watering.
We highly recommend it to everybody!