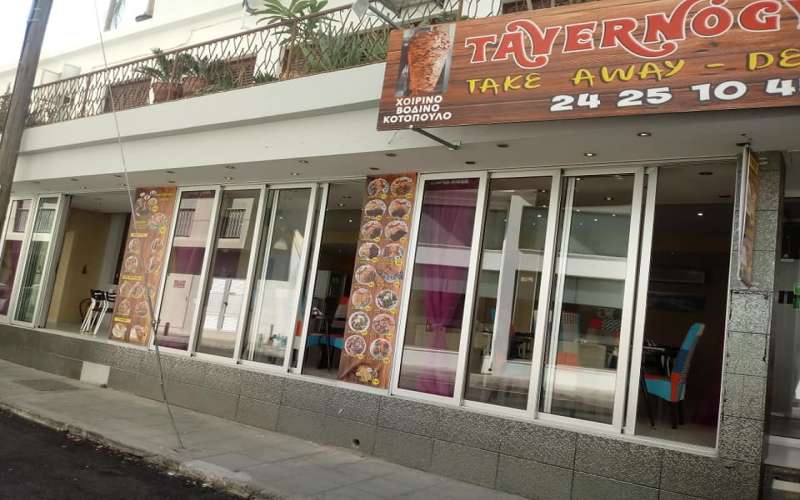 Tavernogyros 2
Greek and Cypriot cuisine with original alternative flavors!
The original, traditional, homemade Greek and Cypriot flavors of Agros Tavernogyros1 came to Larnaka!
Tavernogyros 2 restaurant is a very nice and original restaurant on Stasinou street in Larnaka, which offers its customers delicious food as well as special and alternative tasting experiences.
If you are a fan of the donner, pizza and burgers try the delicious beef, pork or chicken donners, the alternative gyros pizza and the beefburgers that will delight you!
If you still like to taste new flavors you should taste homemade cooked dishes with delicious sauces, your palate will love them.
You can enjoy your meal in the restaurant or if you prefer you give the choice for Take Away and Delivery!