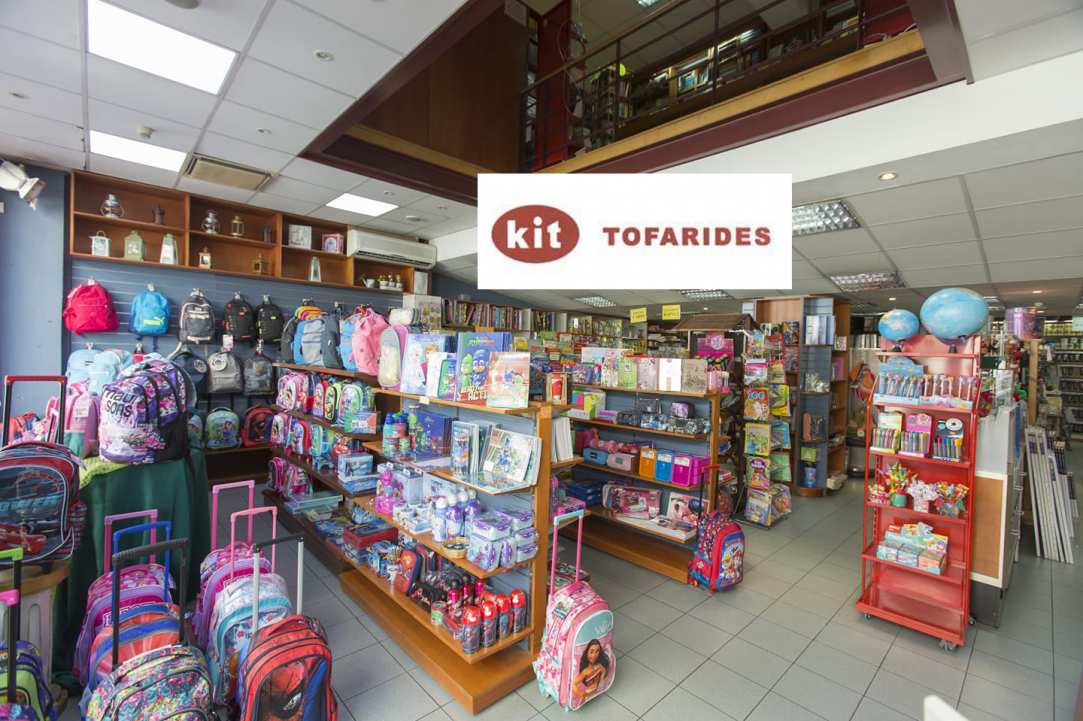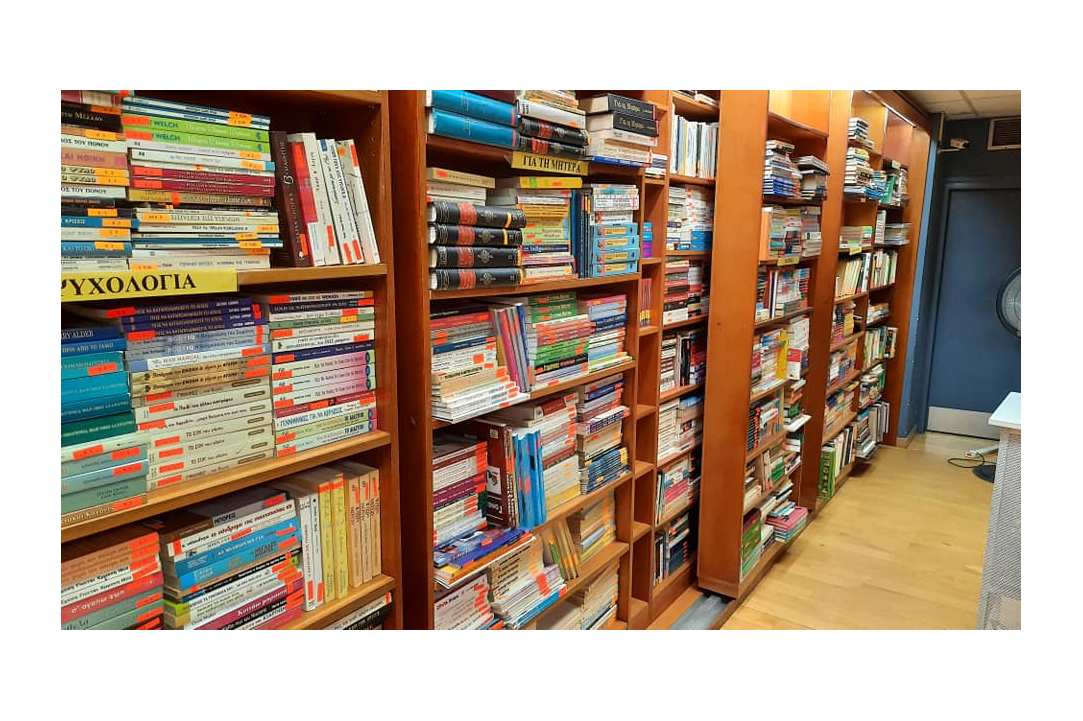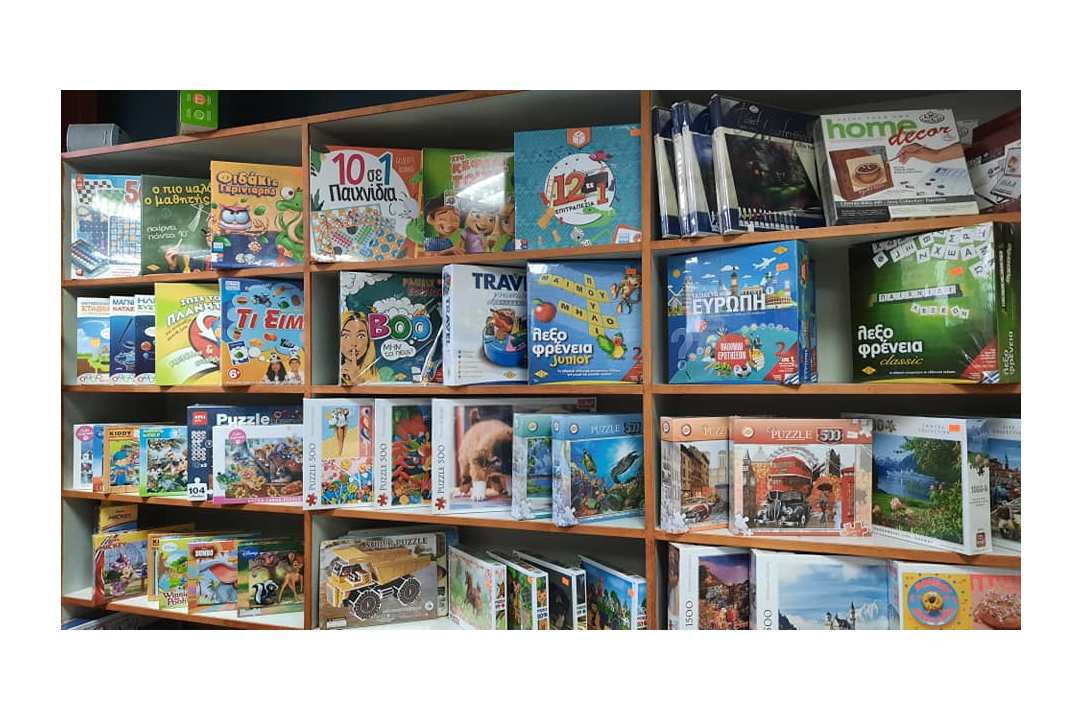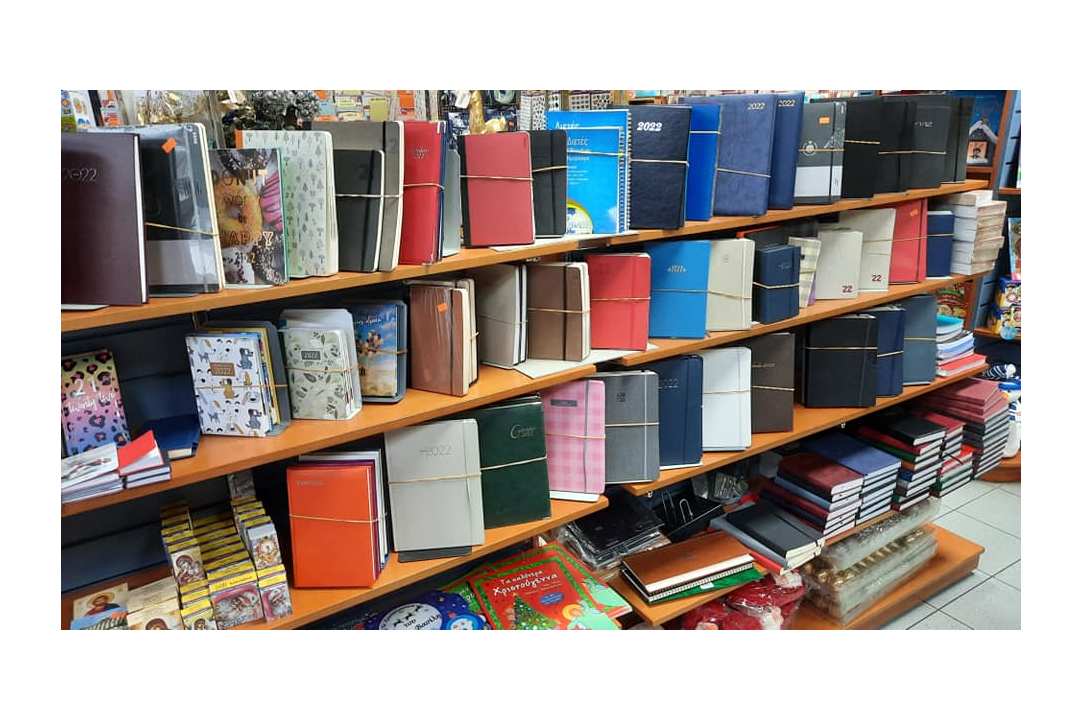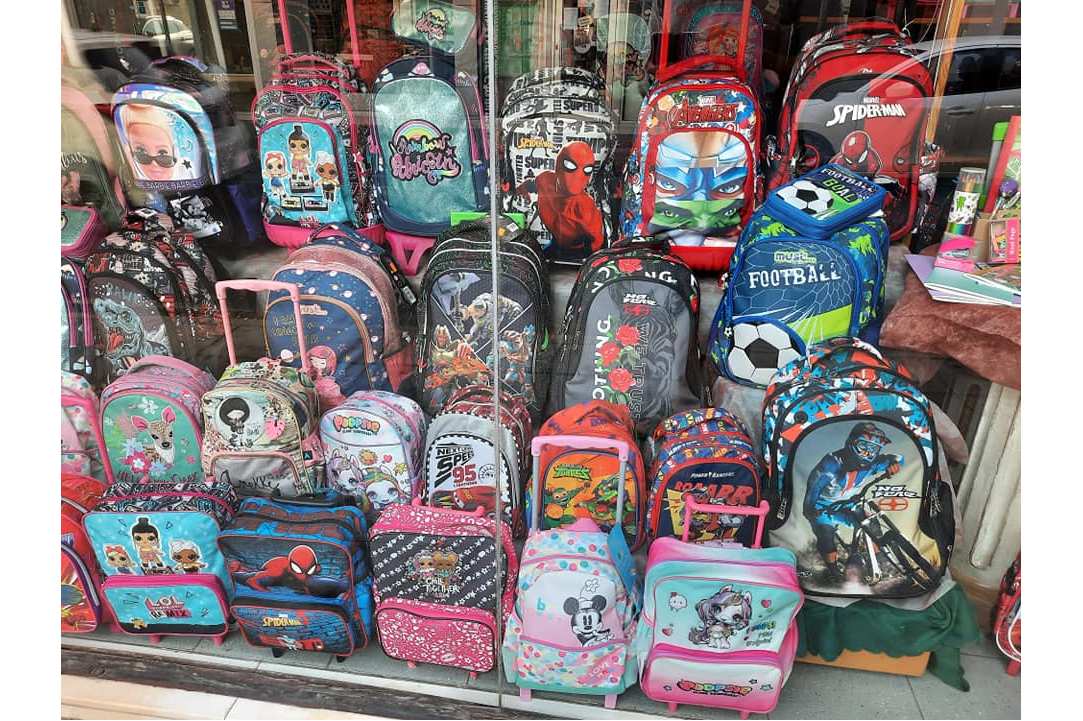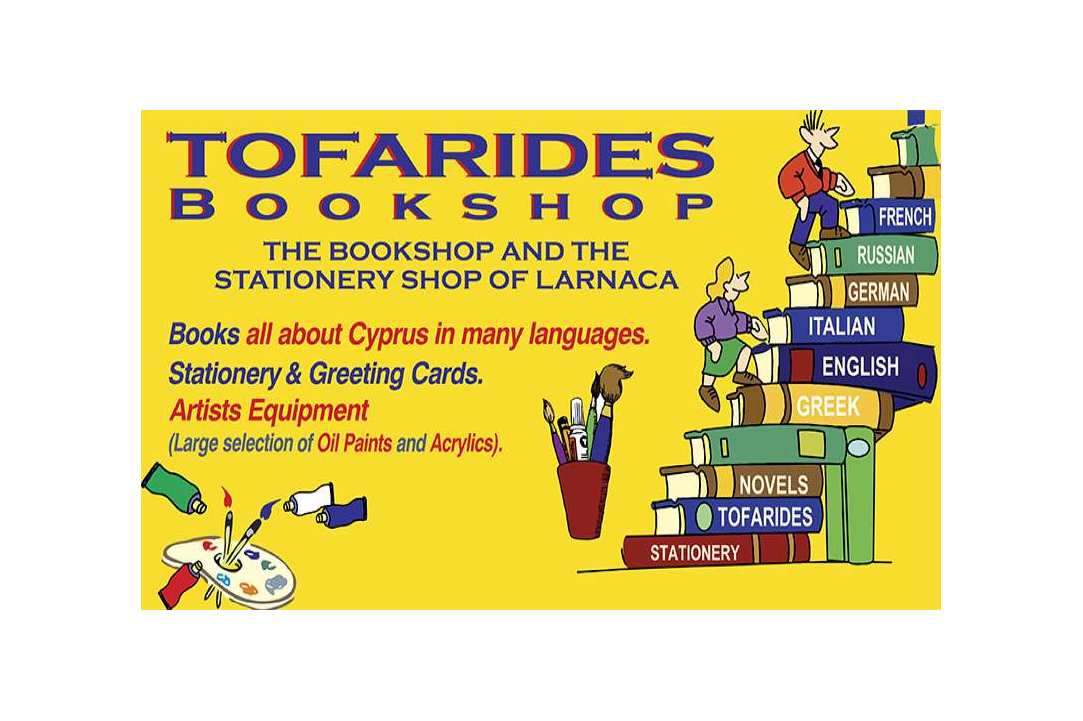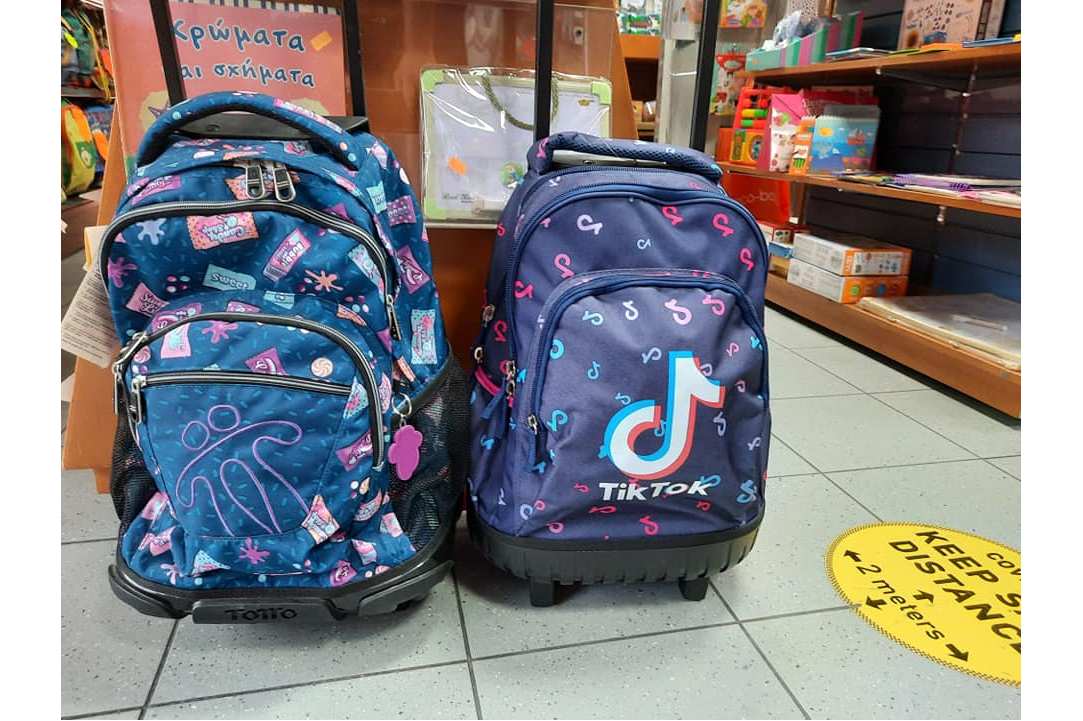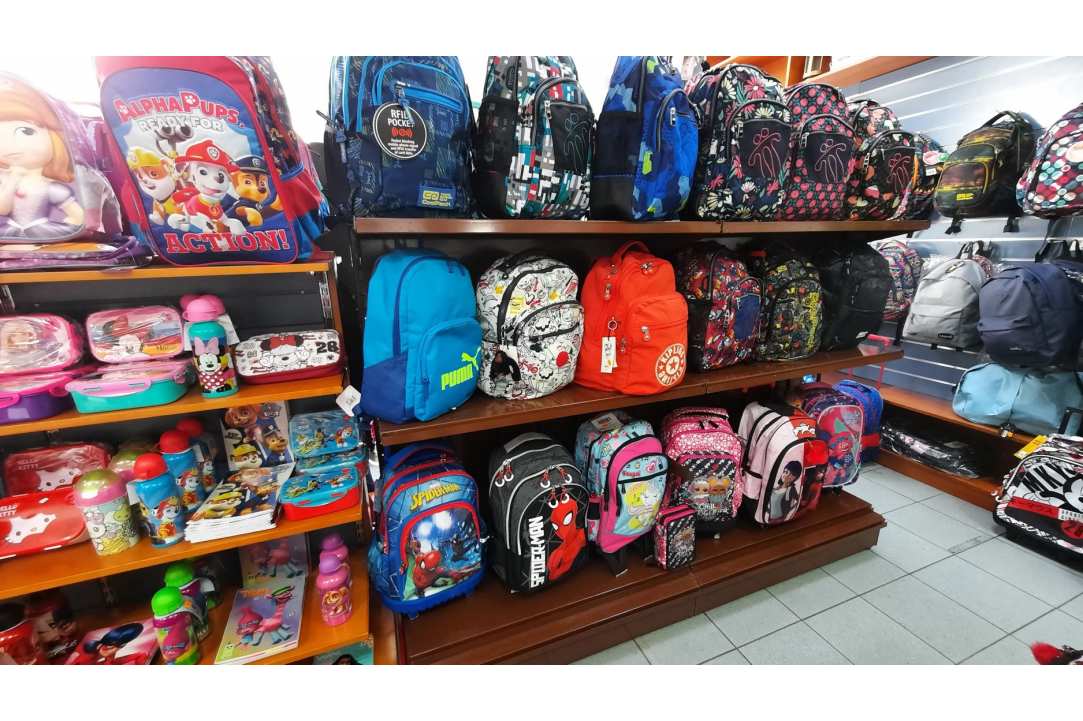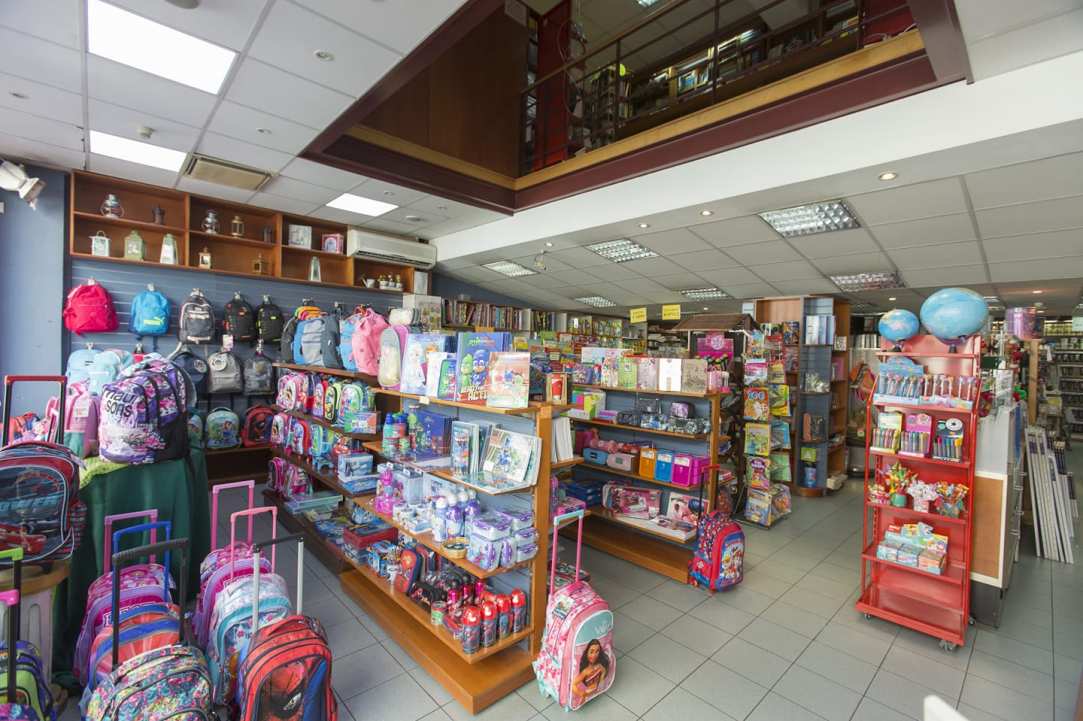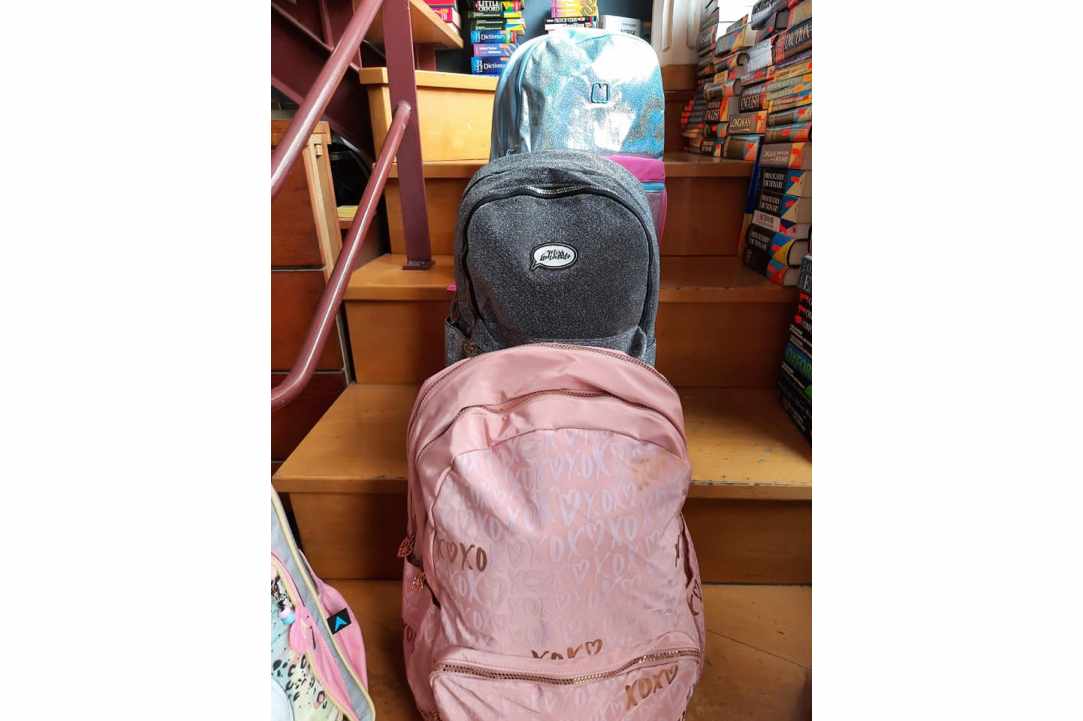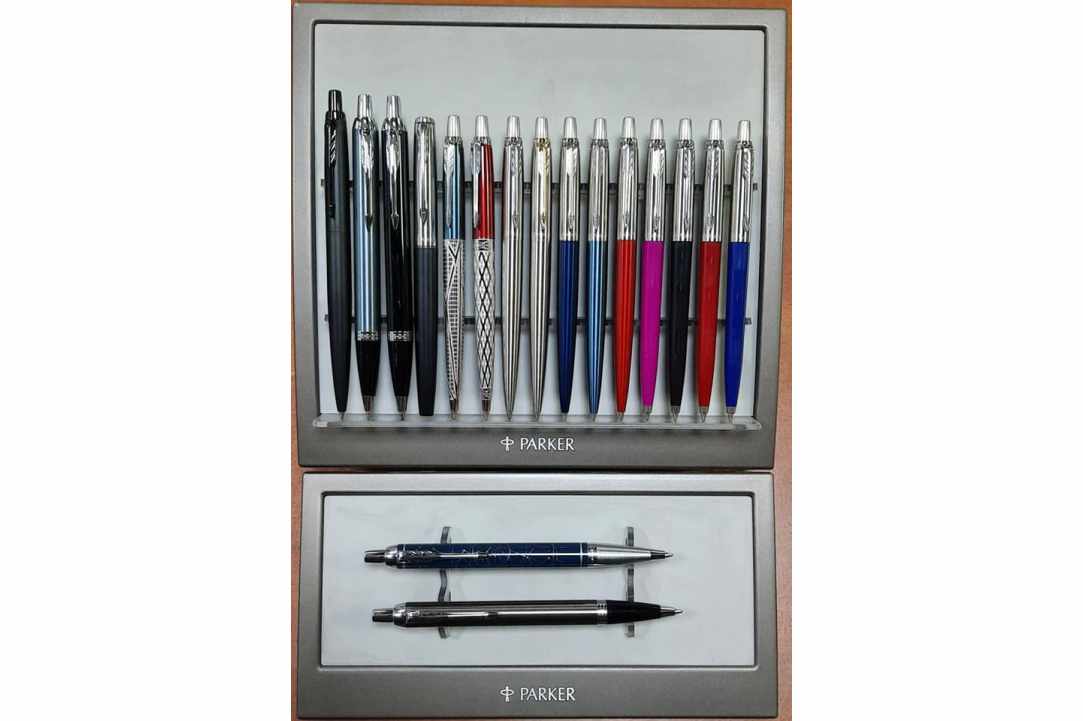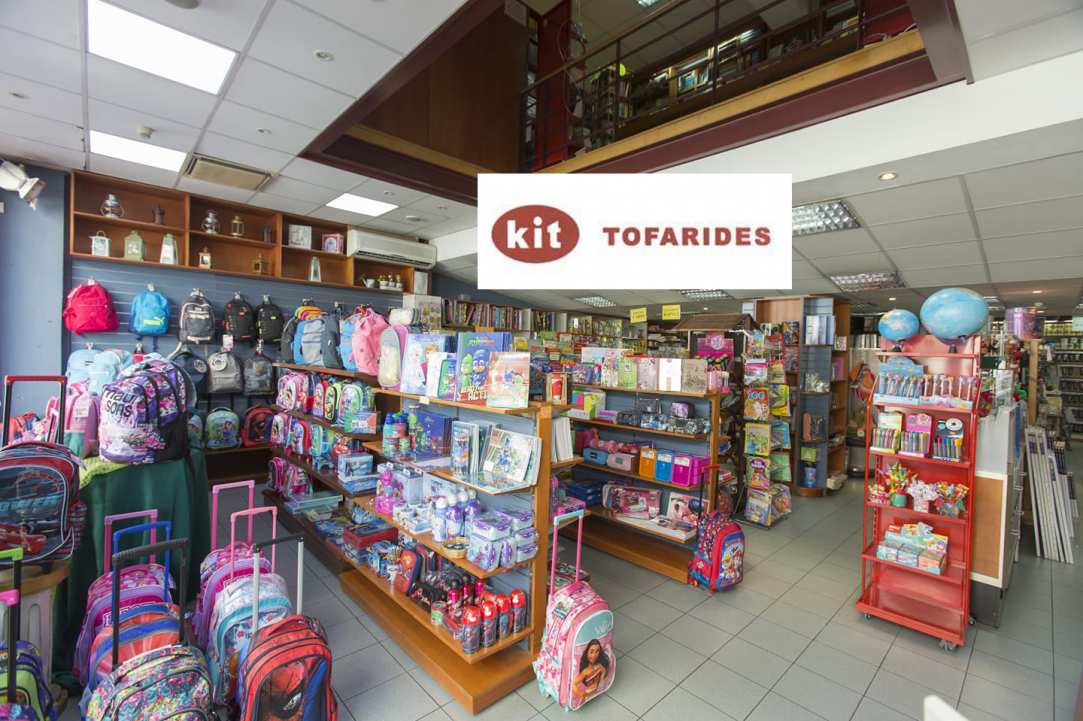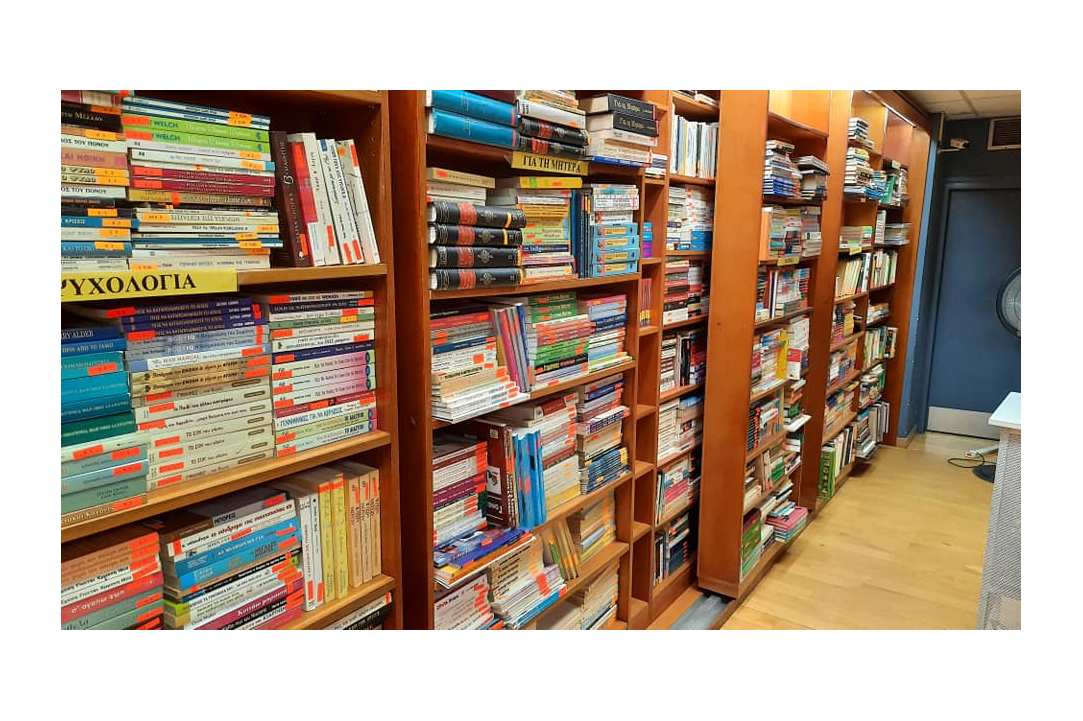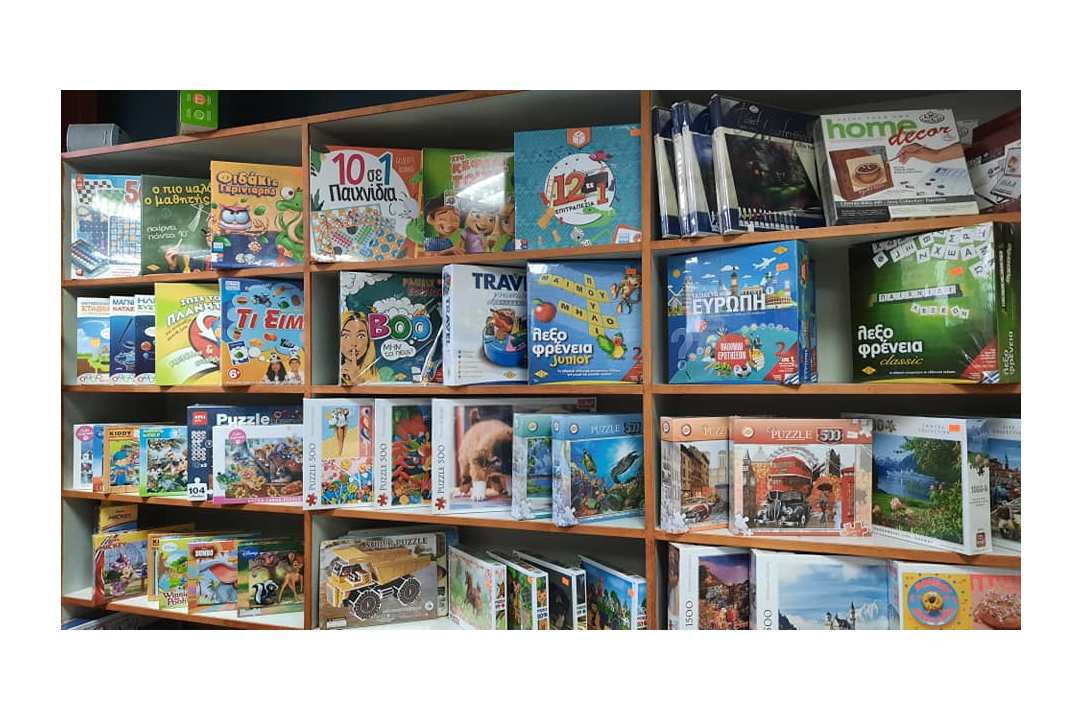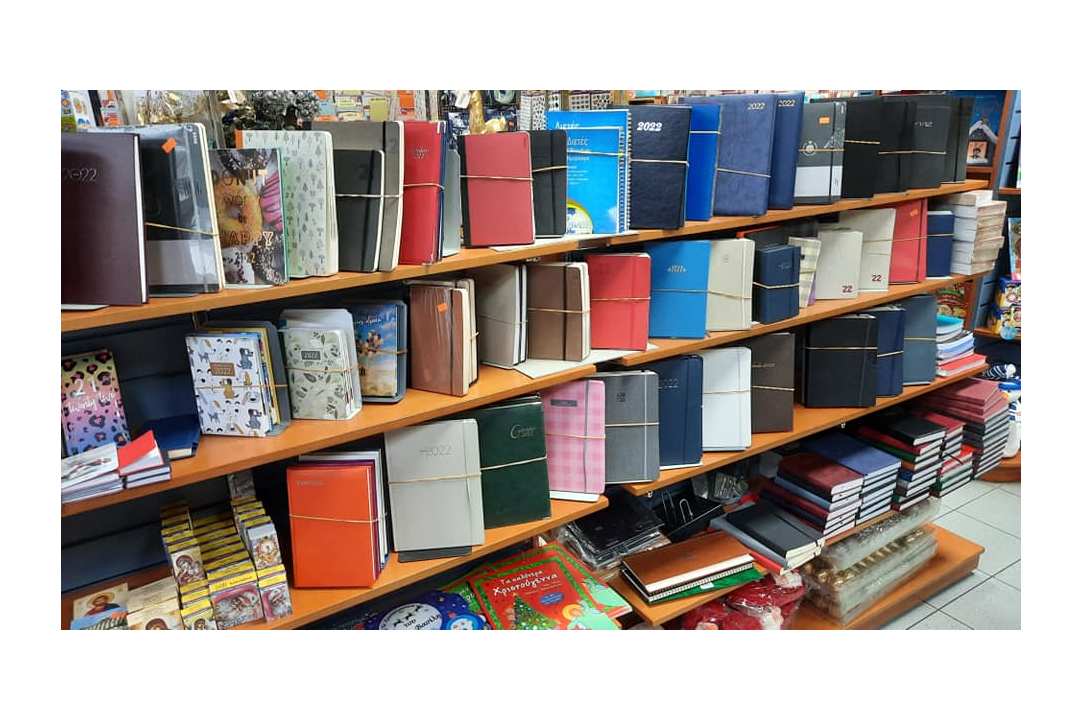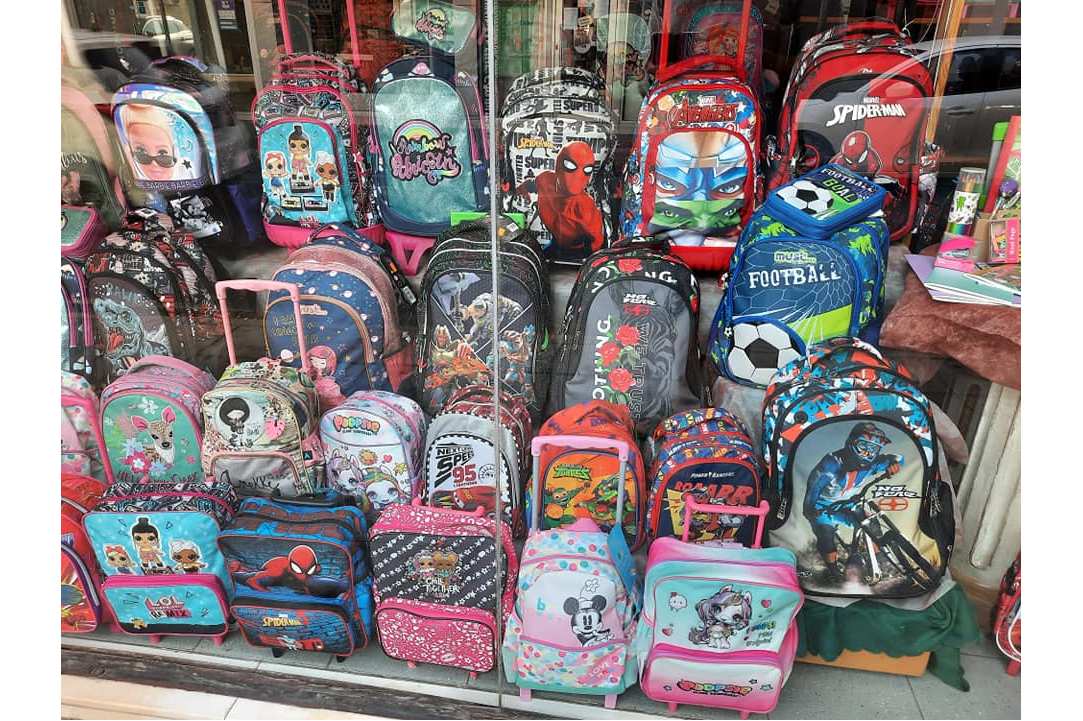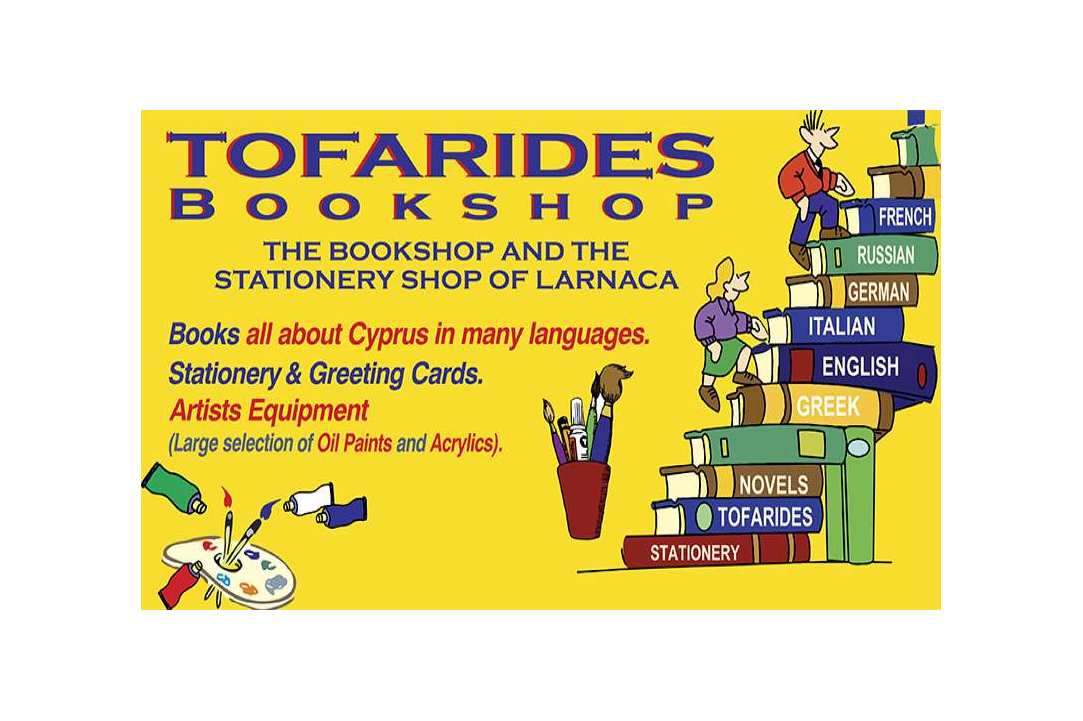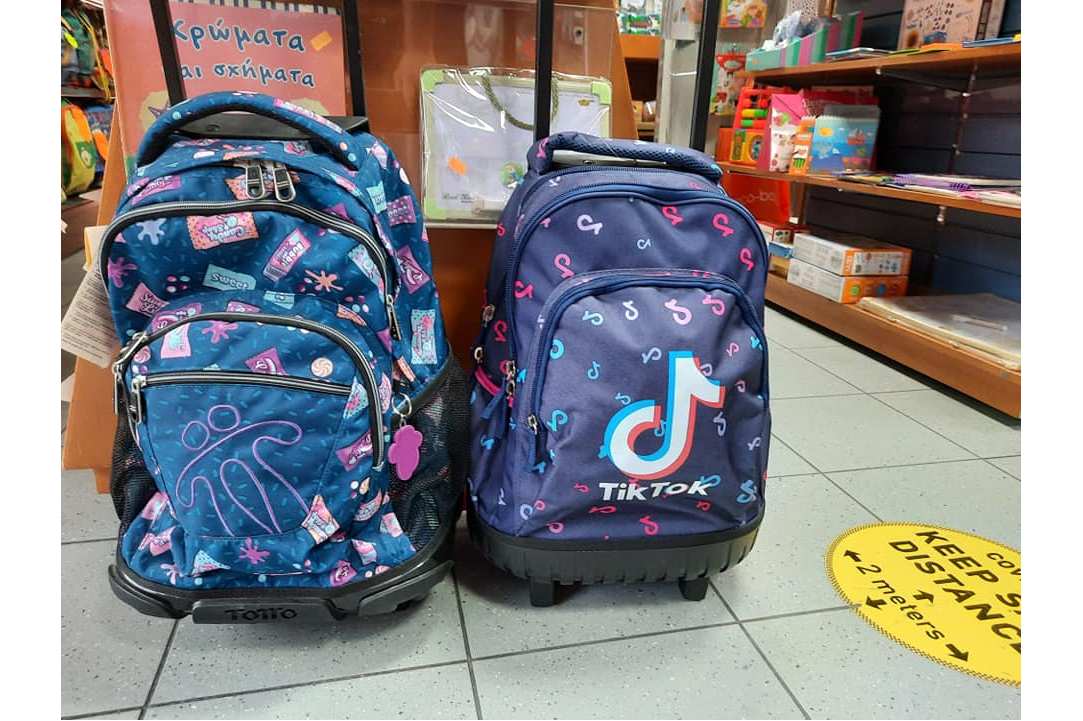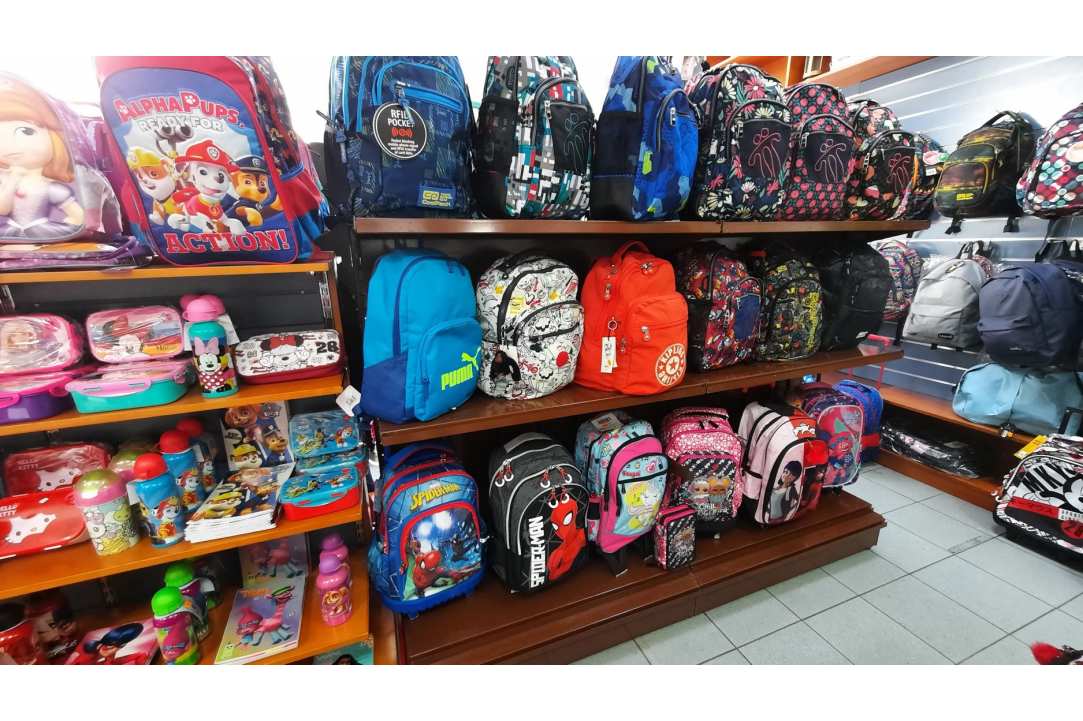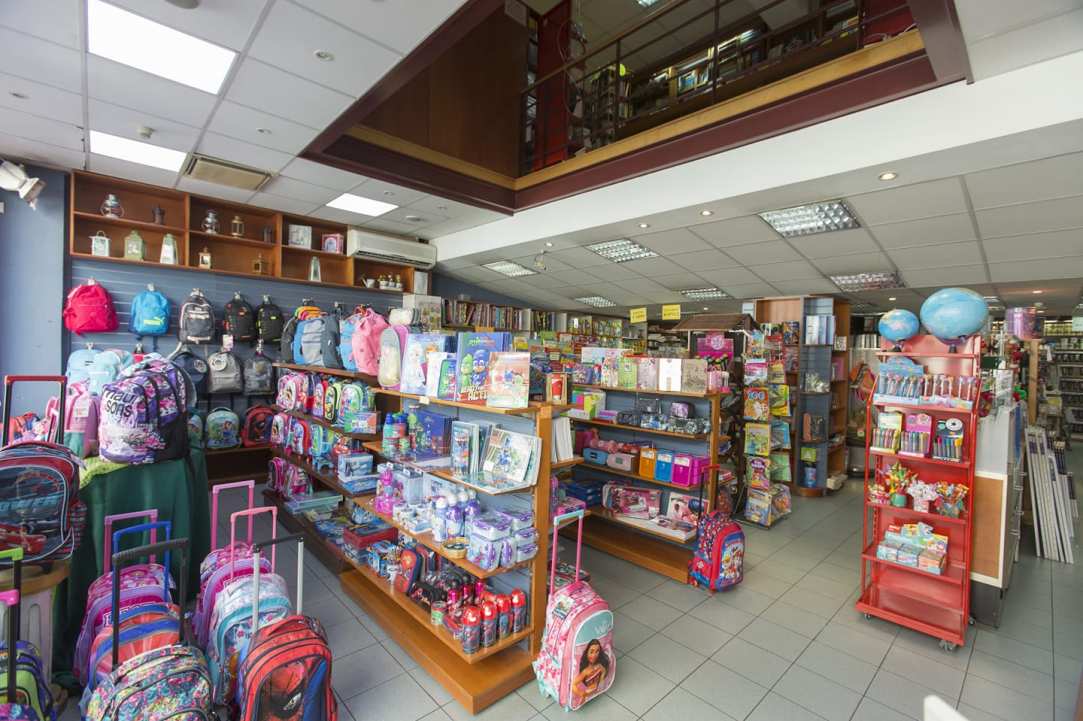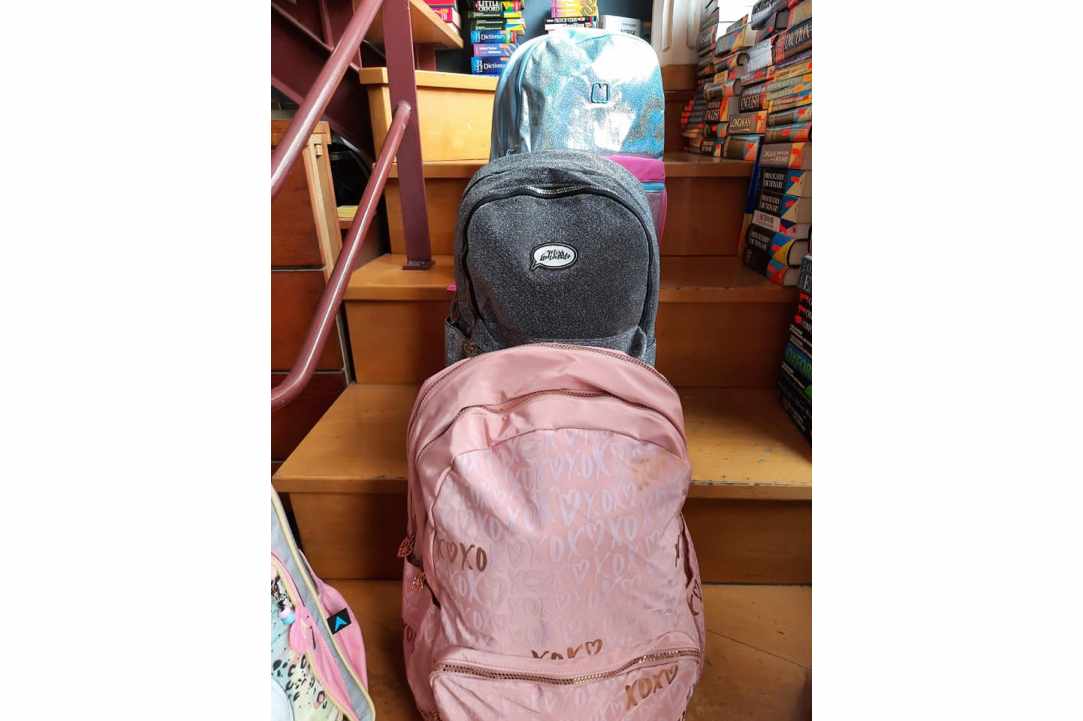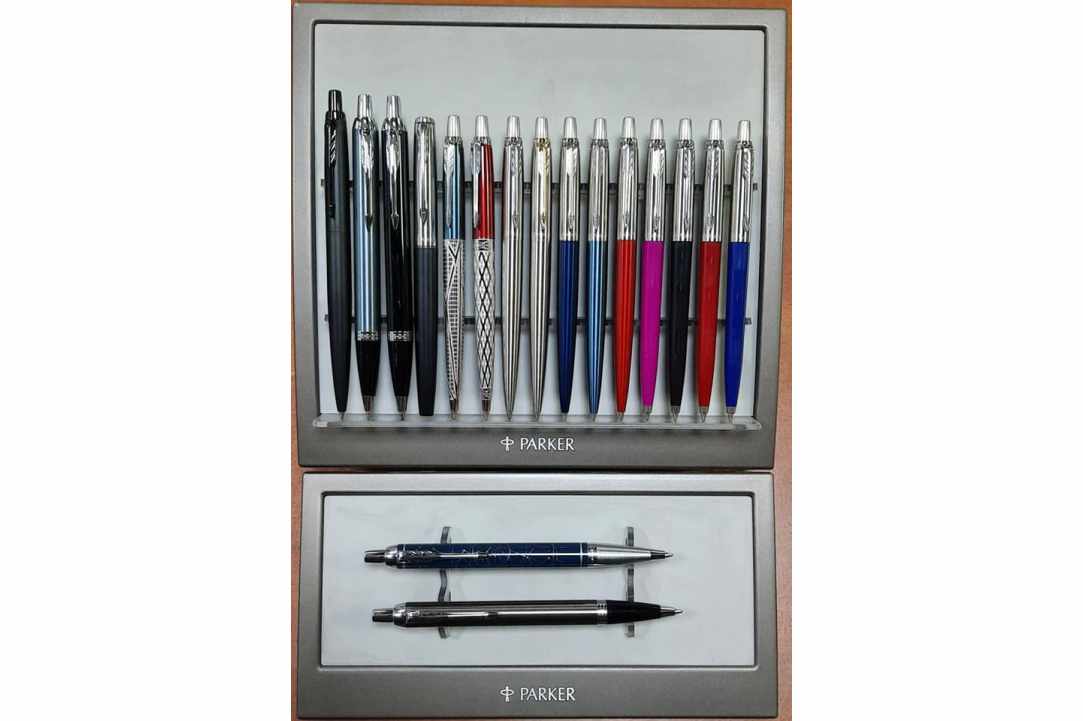 Tofarides Bookshop
The bookshop, stationery and the artists shop of Larnaka
This shop is like Aladin's cave... it has nearly everything!
Located in the centre of the town's main shopping high street, stocking a wide variety of books in different languages. There you can find books about Cooking, Literature Tourists guides as well as maps of all cities. A perfect souvenir to take back home and to learn more about culture, local sights and attractions!

Of course you will also find stationery, school bags, a variety of greeting cards, Christmas and Easter Decorations. Handcraft material and fine art supplies such as acrylic paints, oil paints, canvas, paint brushes and much more are also available for art lovers!
If you can't find it, ask the assistant who will gladly help!