The Panagia Community Council in Pafos, in collaboration with the Association of Emigrants of Panagia, the Cultural Center of Archbishop Makarios III, the Youth Centre and the Panagia FC are inviting all of us to the annual festival of their village "Ta Royiatika", on the 15th of August 2018.

Great artists from Greece and Cyprus, such as Stelios Dionysiou, Pitsa Papadopoulou and the unique Christos Nikolopoulos, will offer an unforgettable evening with a nice folk program.
The festival will take place at 8:30 pm in the main square of the village. It will be an evening full of music and dance and with plenty of food and drinks. The traditional Pafos dish, the resi, could not be missed by the menu. The entrance will be free for everyone.

On Wednesday, August 15, 2018, Panagia village is waiting to welcome you and offer you an unforgettable summer night.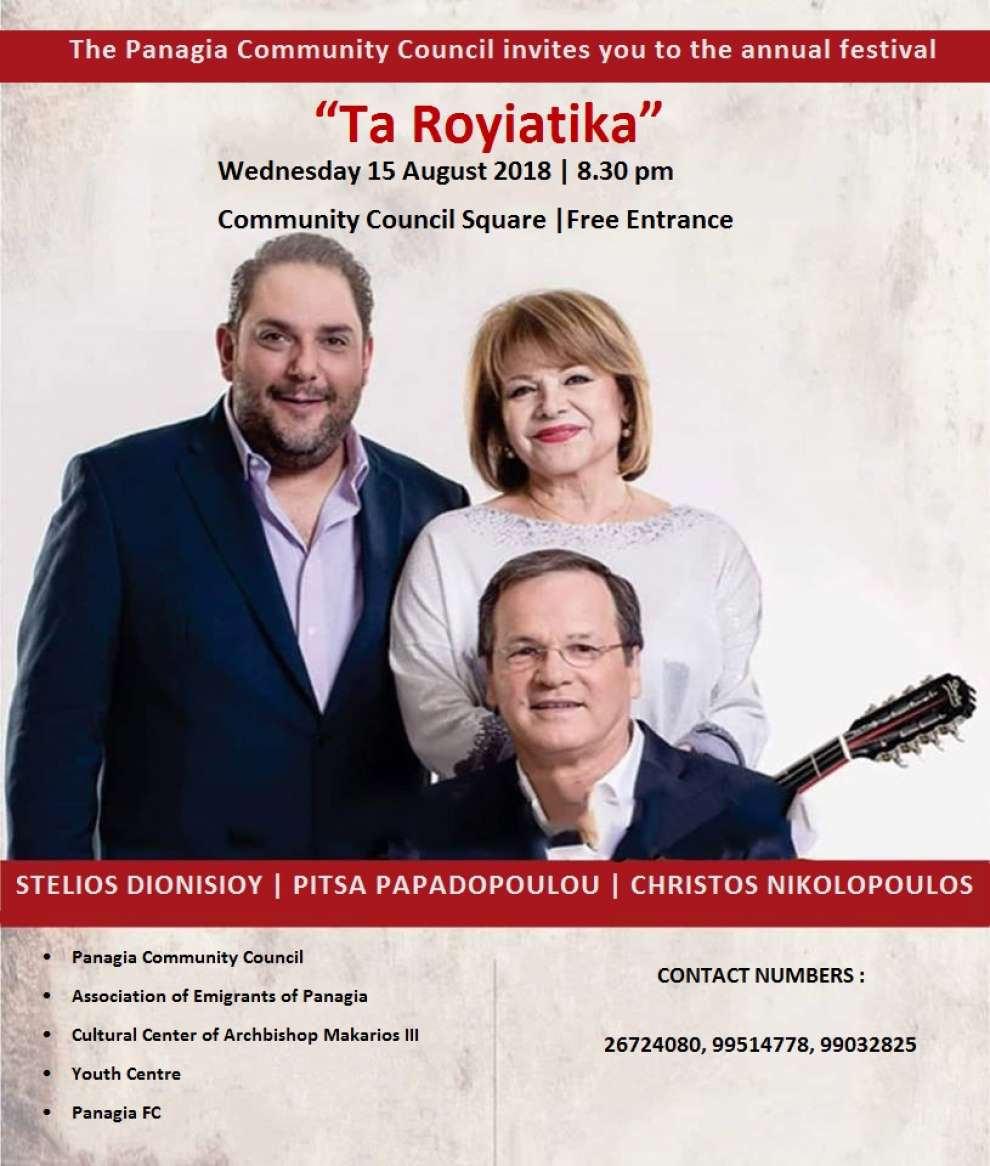 ENTRANCE: FREE
Food and drinks (optional): Tickets for food and drinks will be available at the main square on the day of the event.
Contact numbers: +357 26724080, +357 99514778, +357 99032825