Aglantzia's Carnival 2018!
"Earth: A Colorful Planet"
Hosting by the Municipality of Aglantzia
11th of February 2018 from 12:00 pm - 15:00.
Kyrenia Avenue, 2113 Aglantzia, Nicosia
For the 8th consecutive year the Municipality of Aglantzia organizes and invites all of us, to the carnival parade, the biggest cultural event in Nicosia, on February 11th, 2018! Get ready, because this year, the Aglantzia's Carnival will be more upgraded than ever before!
Keryneia's Avenue will host again the favorite event, which is growing and evolving year by year. Carnivalists and visitors in 2017 reached 9,500 and 25,000 and this year the expectations are higher! The Aglantzia Carnival will be expanded with other events and times over the great parade.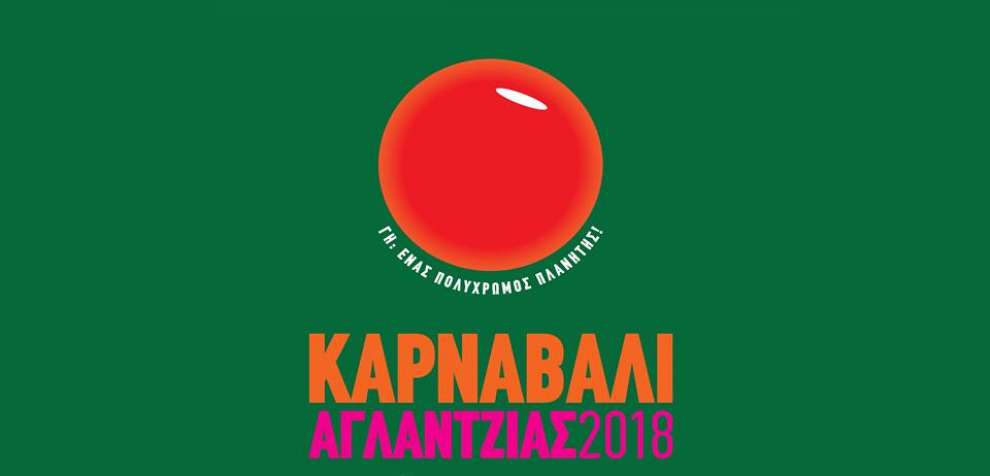 The Carnival theme for this year will be: "Earth: A Colorful Planet"!
The planet that hosts us, Earth, is a colorful mosaic of people, animals and plants that ought to coexist harmoniously. We humans have "succeeded" in building separations and all kinds of labeling. Those separations only succeed to separating people, instead of bringing us together as one… Artistic divisions now exist in all fields of human existence (in appearance, education, professional level, athletic preferences, religions, etc.). Our harmonious coexistence, however, must not stop only among people, but also with the environment we ought to take care of!
The Municipality of Aglantzia has adopted the universal theme: "Earth: A Colorful Planet" for the 8th Carnival, aiming to pass together the right messages, messages of coexistence, acceptance and mutual respect of people and the environment.
Participation in the parade until 15th of January 2018.
More info: Aglantzia Municipality Cultural Service - tel. 22462058, 22462239, 22462233 or [email protected]