On 2nd October 2016 at the Multifunctional Beachfront Park Limassol Molos, from the dock of the Old Port to the pier of Molos, 280 divers, both men and women from Cyprus and abroad formed a human chain underwater breaking the Guinness world record.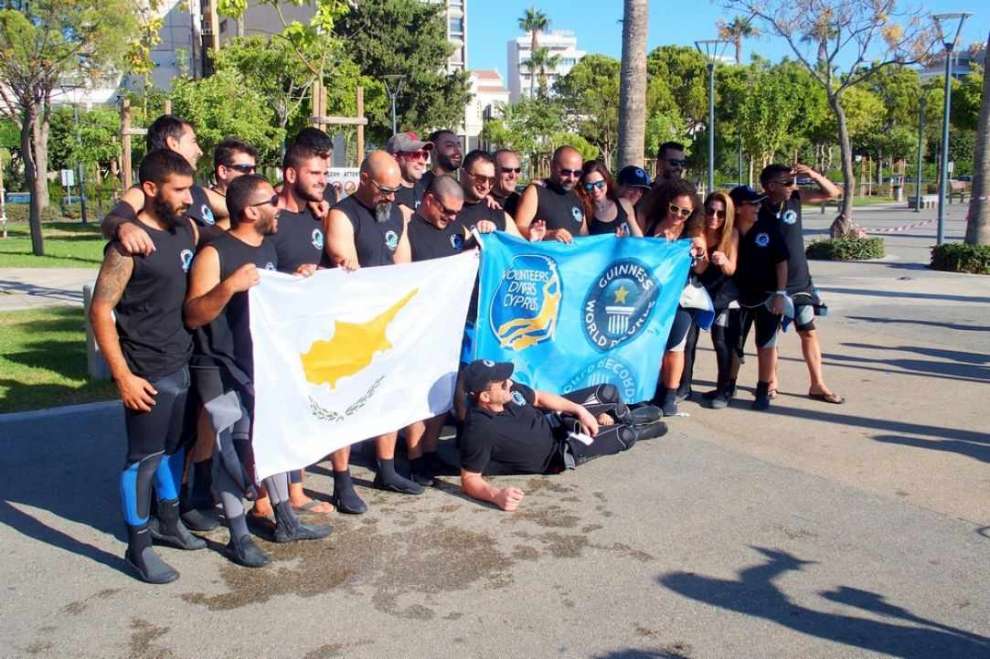 Volunteer divers held a rope which was fastened between two docks and dived at a depth of 5 meters, for about 10 minutes, forming a huge human chain, which is a symbol of stability and unity.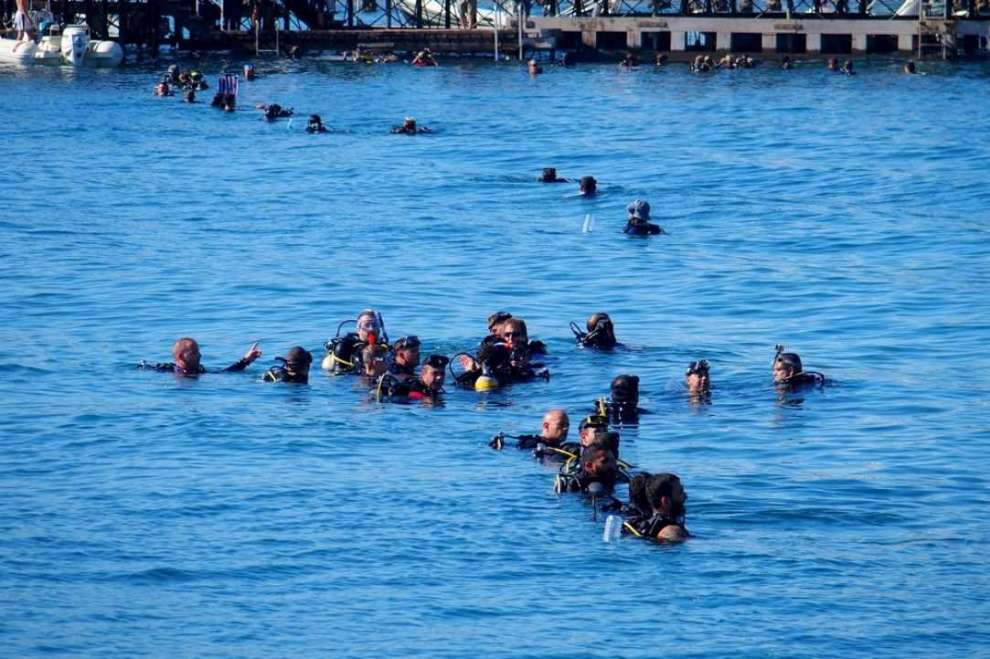 The whole effort was supported with spectacular demonstrations from professional flyboarders,members of the Flyboarding Cyprus team.The whole event was meant to promote Cyprus and scuba diving.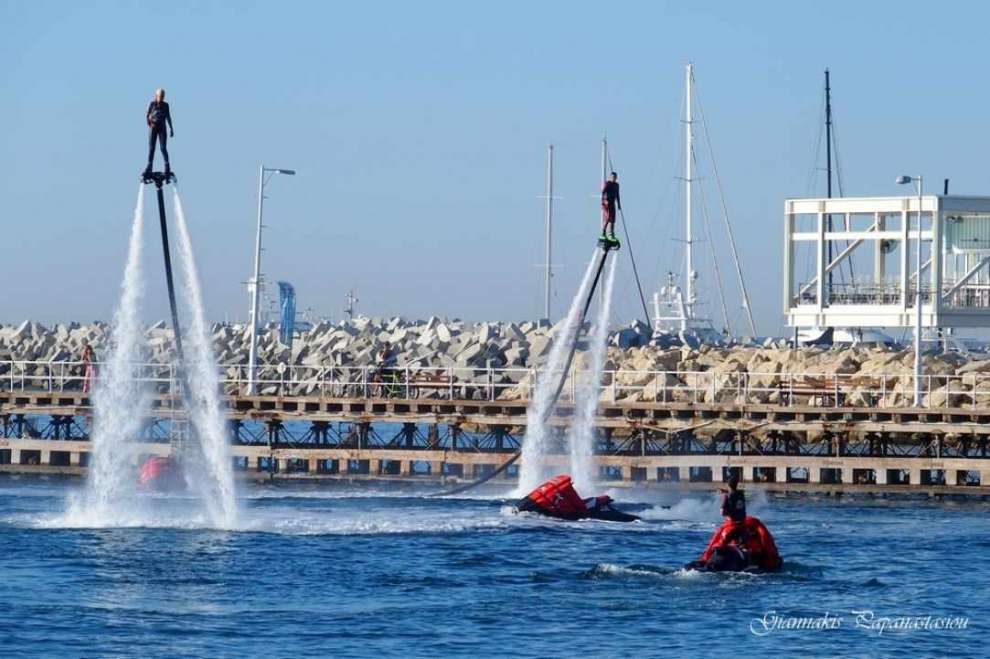 Organized groups and volunteers took part in the event.
The previous record was held by Italy with 174 divers.