4th International Sculpture Symposium Αyia Napa 2017
20th of March ... Free Entrance
Do you like sculpture as a kind of art and expression? Would you like to admire major works by famous artists from many countries such as Russia, Belgium, Ukraine, Uruguay, New Zealand, Canada, France and Italy?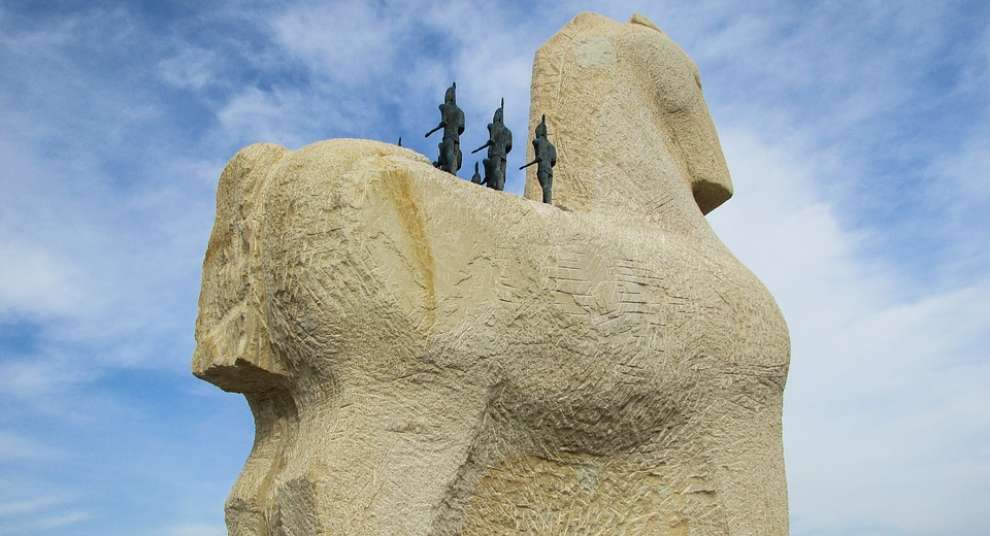 Is culpture your secret hobby and you would like to be inspired by great artists?
Then, this Art Symposium is the perfect place for you to live a unique moment and an experience you don't want to miss at all!
The Agia Napa Municipality, invites everybody, in this lecture and presentation of works of artists that participating in the second phase of the 4th International Sculpture Symposium, Municipality of Ayia Napa, which will be held at the Municipal Museum Agia Napa THALASSA, Monday, 20th of March 2017 at 19:30.
Below, follows the program of the event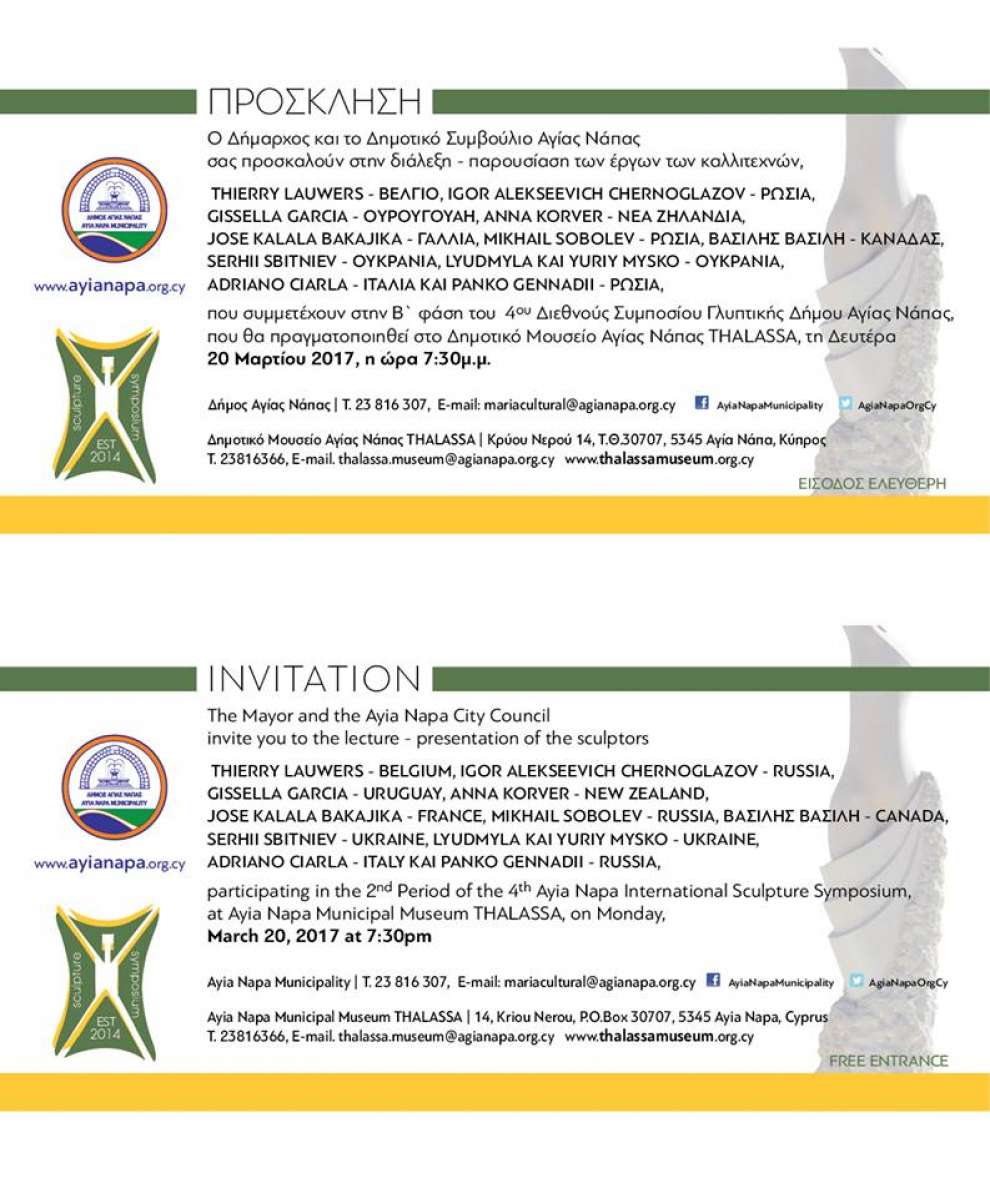 Free Entrance!
For more informations, please, contact to: +357 23 816307 or + 357 23 816366