Colazione is back, 1st of May 2019 at Wherehaus 612 in Nicosia, in a way that testifies to the mystery and anonymity of Techno's culture.

A last party just before the summer season begins.

What are the ingredients for a healthy Colazione?
10-hour party
Bigger lineup
International imports that you have only one chance to experience
Lethal sound system
Food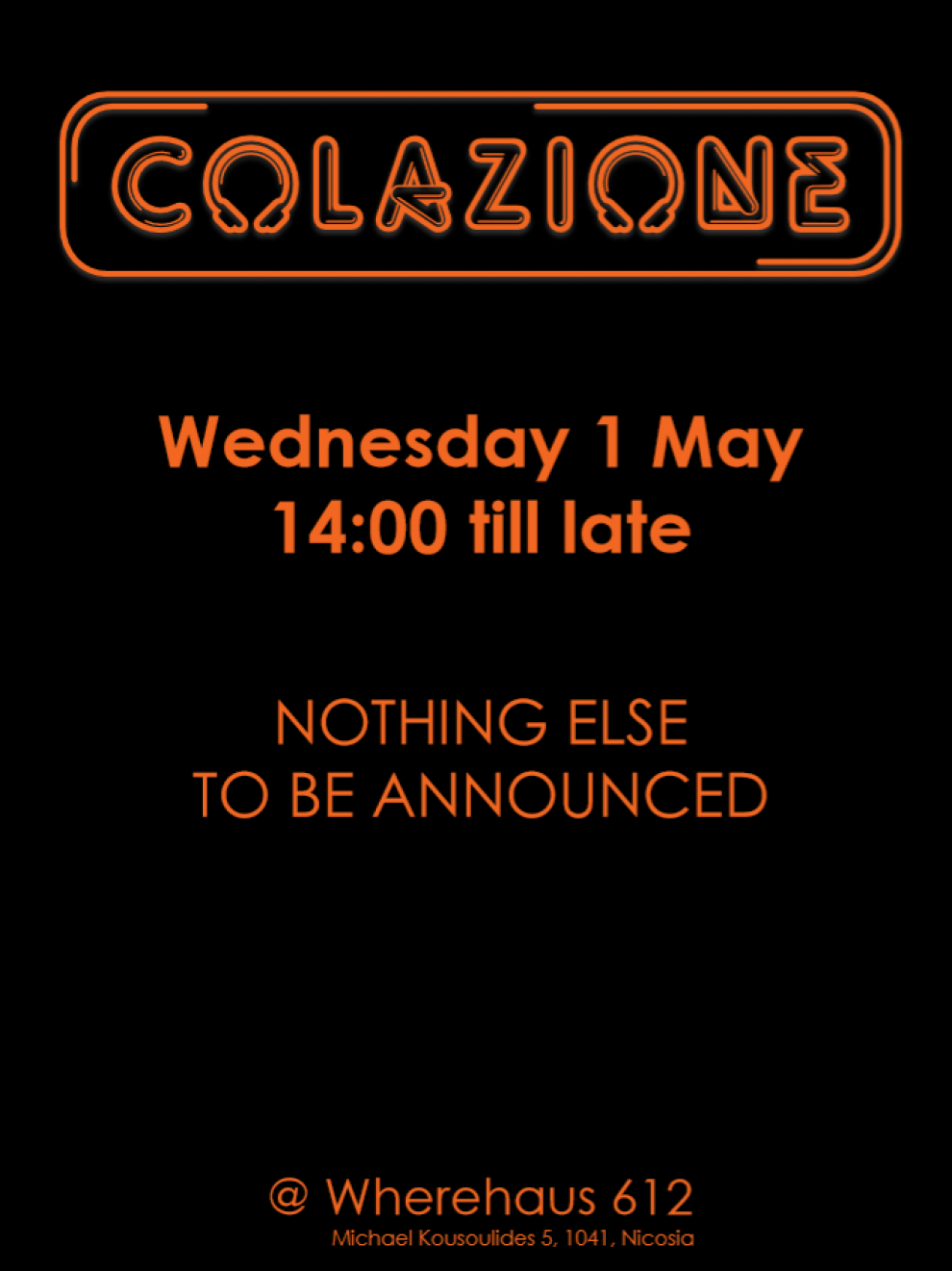 No announcements, no line ups: only a promise of quality music in the deafening darkness of a warehouse in town.

Serious music, in a serious setting; it's time to test your faith.
Entry: €10 including a drink
Location: Wherehaus 612