CrossFit Competition
13th of July, at Leukola Municipal Square Protaras
Ultimate Fitness Competition organised by CrossFit LockDown!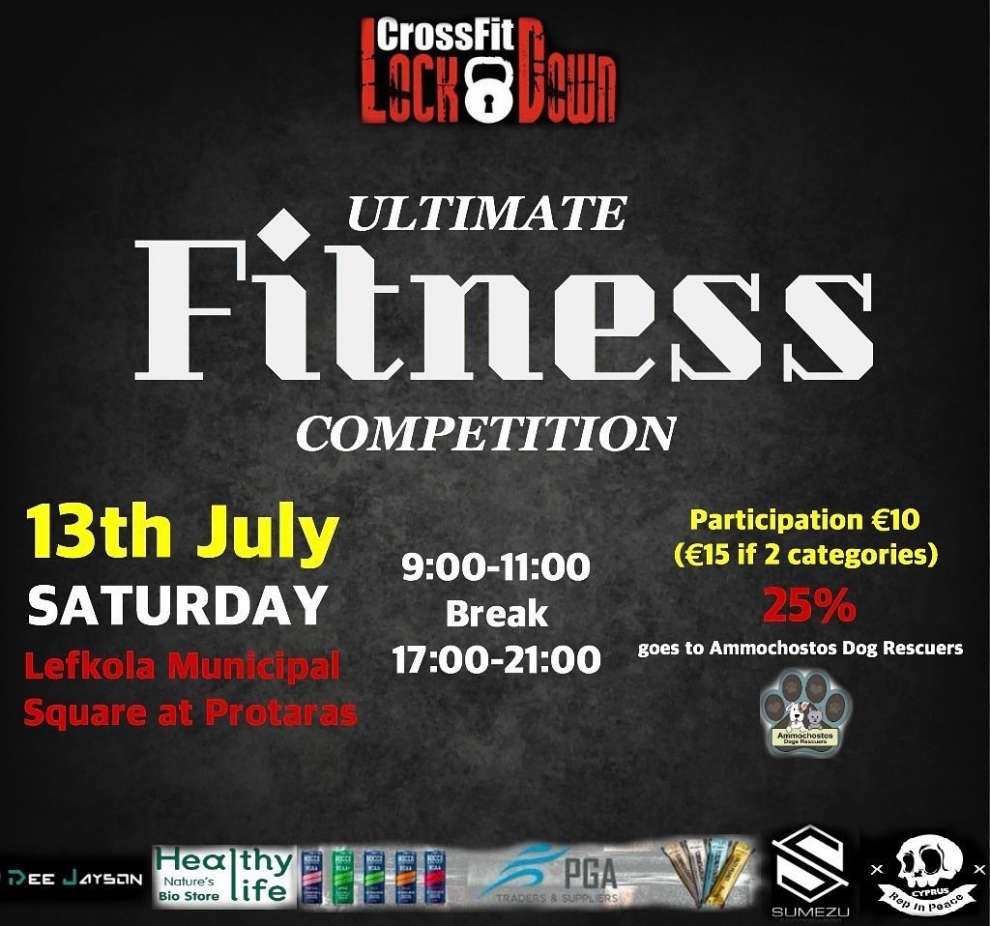 Healthy Life Bio Store Team will serve Organic Açai Bowls by Amazonia, Wraps, Sandwiches and Snacks for ALL DAY! See you all this Saturday 13 July 2019 @Lefkola Square in the centre of Protaras @09:00 till 21:00. (Near Costa Coffee)
Program: 09:00 – 11:00 & 17:00 – 21:00
Break / Yoga Lessons: 11:00 - 17:00
2 WODs per Category – 1 Morning + 1 Afternoon
Participation fees:
One category (individual or partner): €10 per person
Two categories (individual+partner): €15 per person
25% of the income goes for the support of Ammochostos Dog Rescuers
Cross Fitters from all Cyprus will come to Protaras square to compete with each other!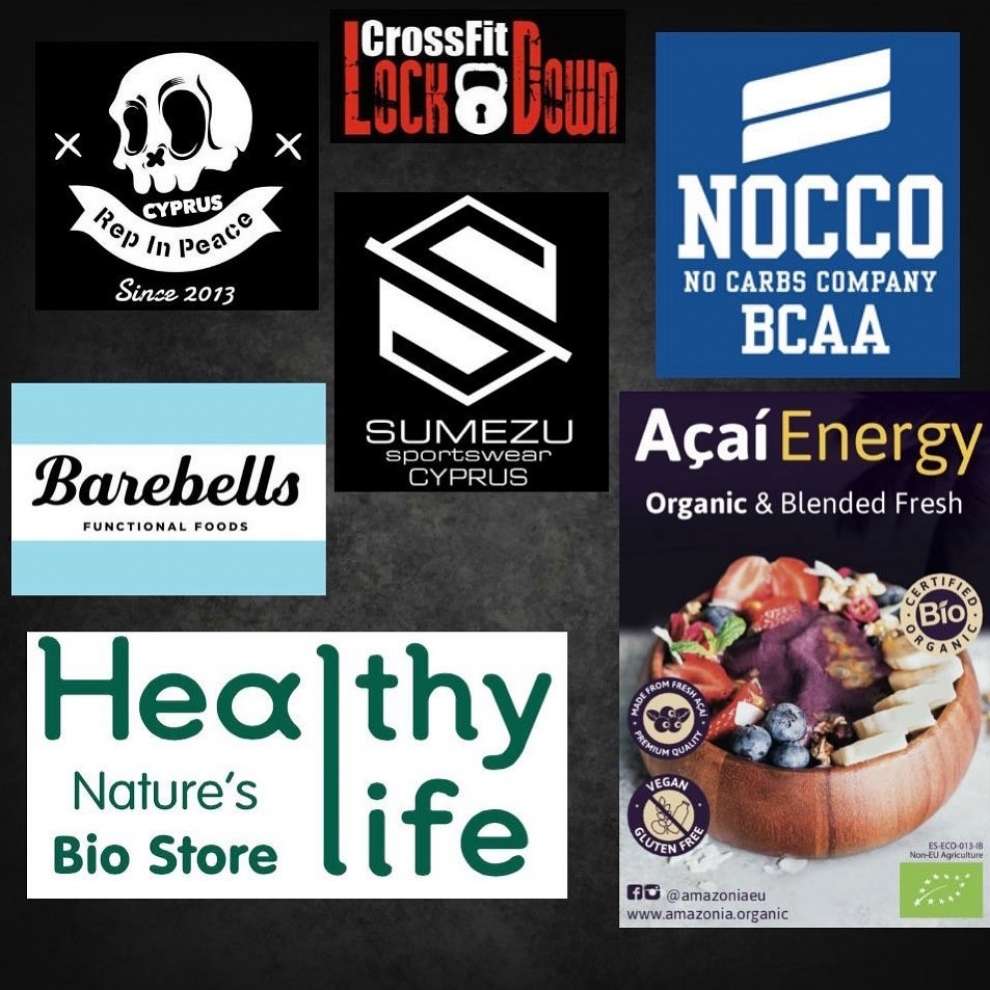 Its Free Entrance to all the people to watch the event!

DJ: Dee Jayson
Sponsored by Healthy Life Bio Store