Hats Off to Led Zeppelin
They will blow us away with their successes such as 'Stairway to Heaven', 'Whole Lotta Love' and 'Kashmir'
The legendary Led Zeppelin complete 50 years this year and the tribute band "Hats Off to Led Zeppelin" returns for another year at Savino Live!
A live anthology with the biggest successes of Led Zeppelin from the award-winning show "Hats Off To Led Zeppelin" straight from United Kingdom.
The "Hats Off to Led Zeppelin", with all-powerful and rock sound appearances, they will blow us away with their successes such as 'Stairway to Heaven', 'Whole Lotta Love' and 'Kashmir'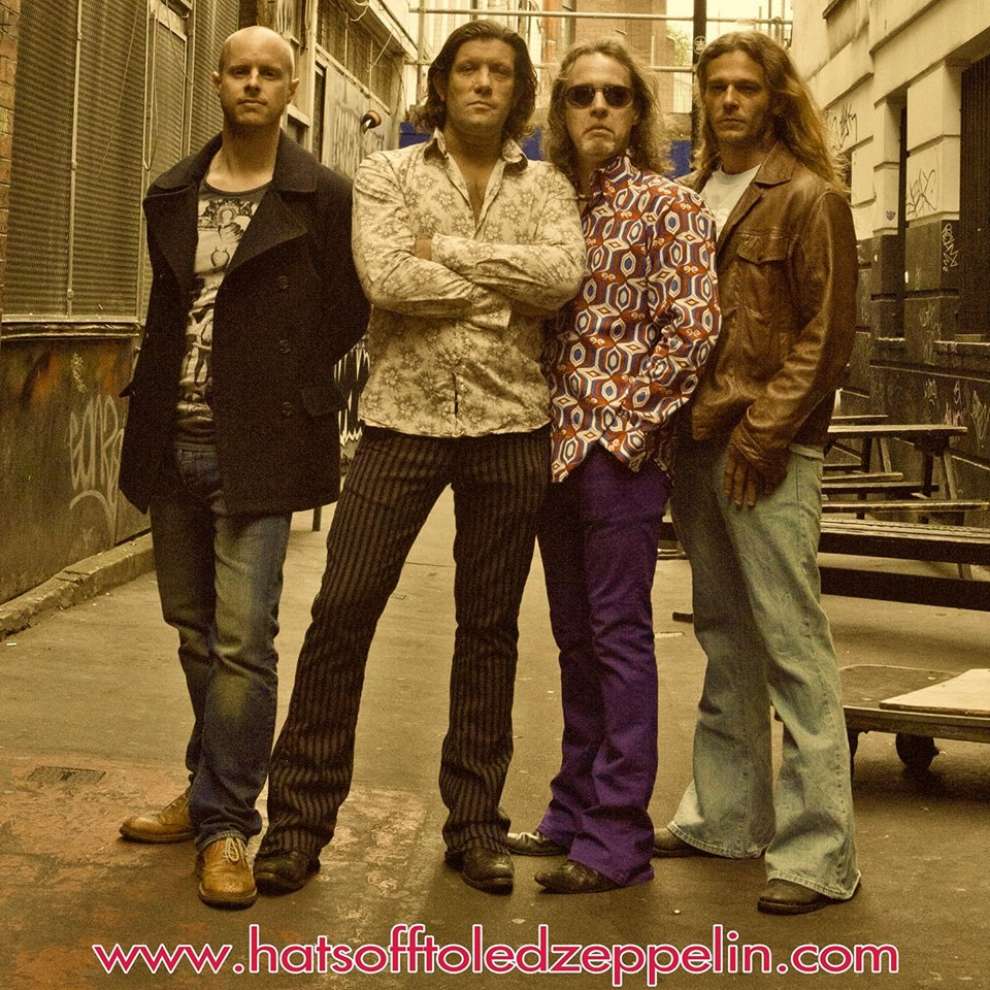 Friday, March 16, 2018
20:00 to 23:00
@Savino Live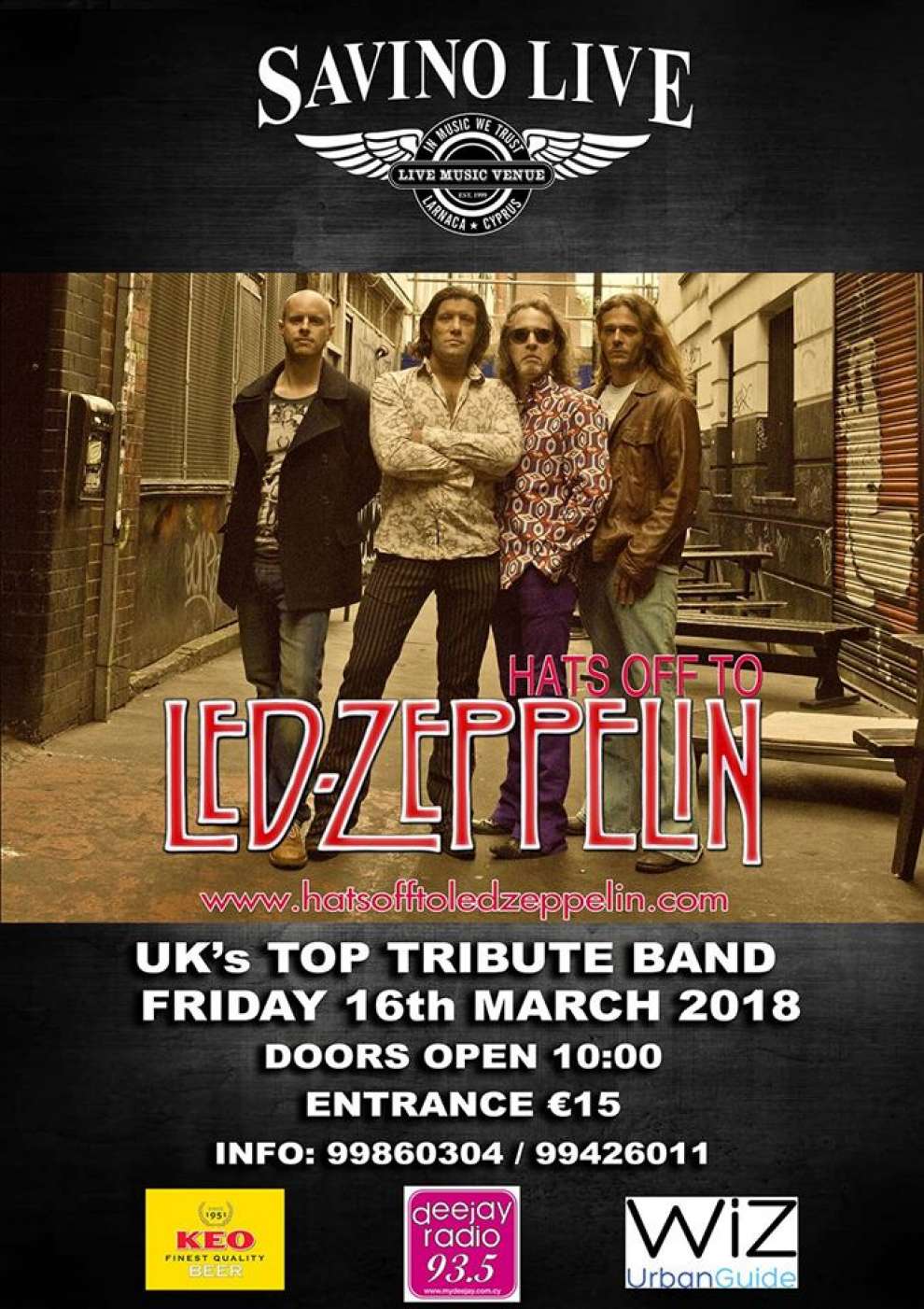 Come and Rock'n'Roll!