Limassol is preparing a highly entertaining program for the 1st "Med-Fest" Beer Festival - Limassol Beer Festival! So be prepared for 5 nights of beer and -of course- a rich artistic program, from the 23rd to 27th of July, 2018 - in the Parking Area of ​​the Enaerios, Limassol.
Between the 35 and more kiosks of imported and local beer producers and distributors, there will be food for all tastes. "Med-Fest" promises fun moments to all of its guests, who will have the chance to try a huge variety of beers with over 100 low-priced labels.
The artistic program of the Festival will be attended by famous and well-known artists and bands from Greece and Cyprus!
Among the best-known names are Themis Adamantidis, Stelios Rokkos, Lavrentis Macheritsas with Christos Thebaios, Mirela Paxou, Dimitris Bassis in an amazing tribute to Dimitris Mitropano, a tribute to Greek Rock Music from "Ipogeia Reumata" - Magic de spell and "Kitrina Podilata".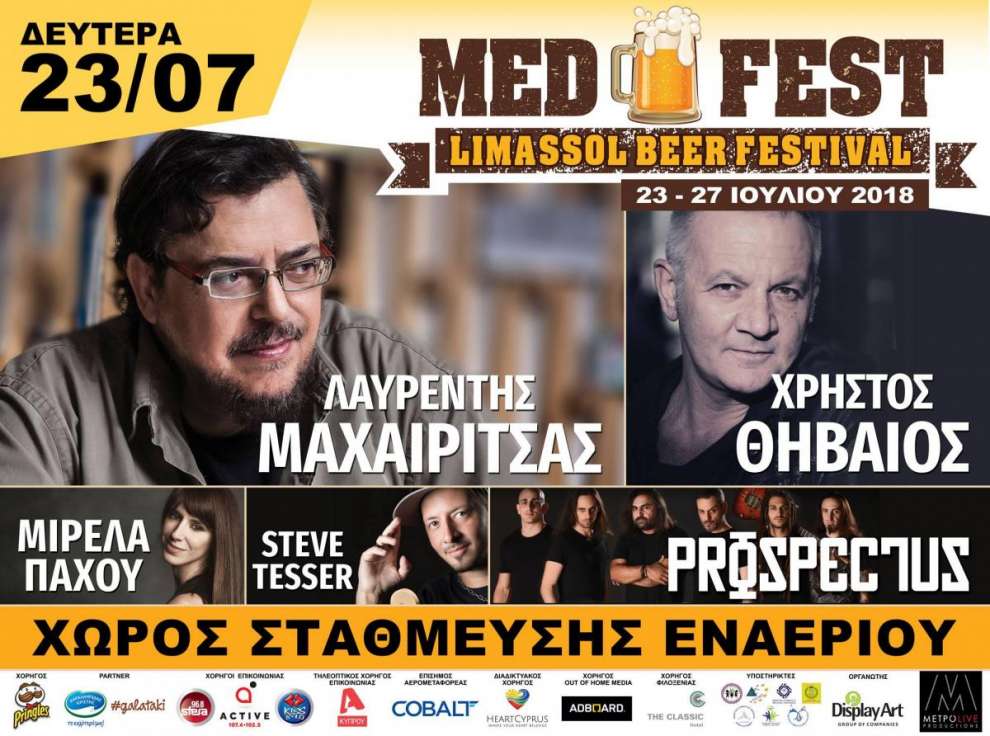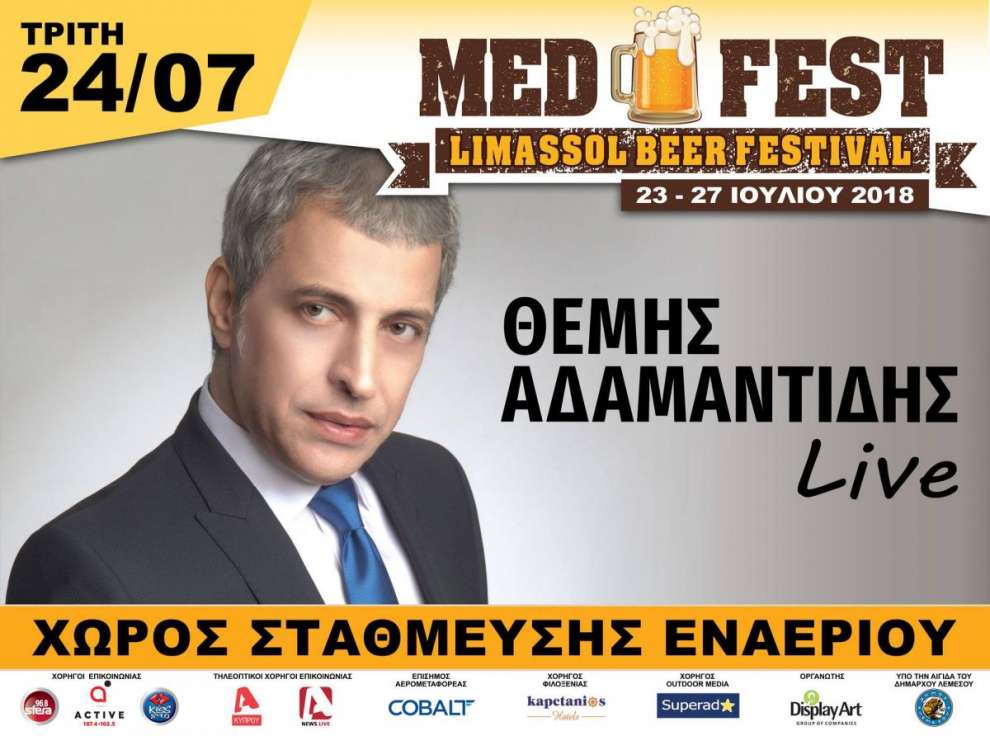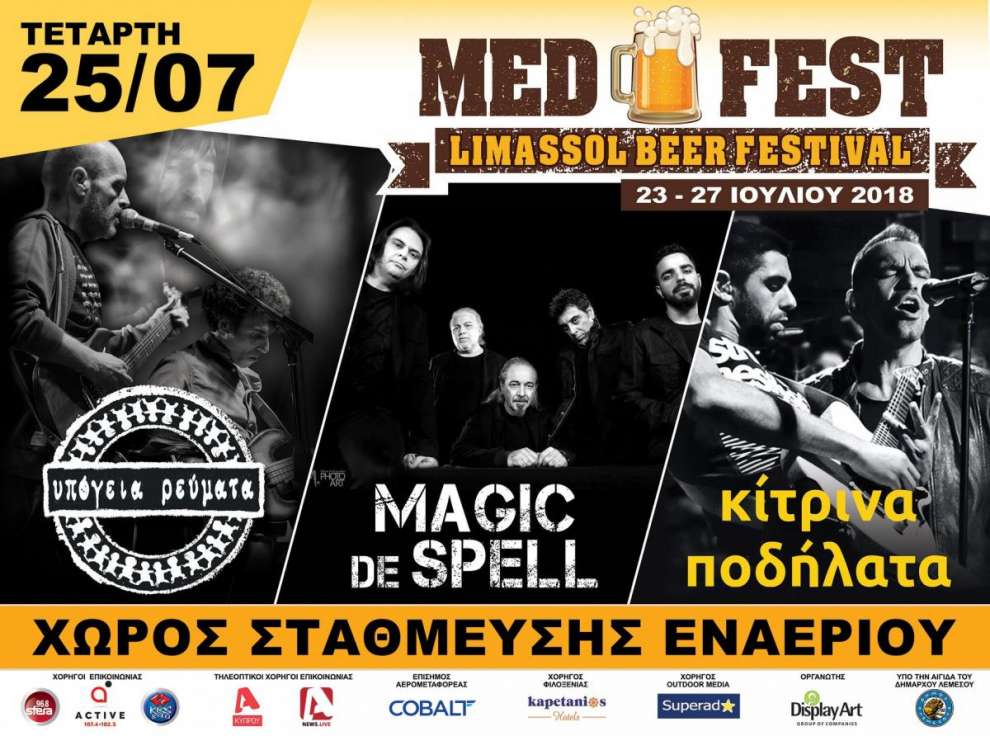 All these artists and many others will offer plenty of fun and unforgettable memories, from the rich artistic program that will include artistic, pop, rock and pop songs - thus covering all tastes, ages and interests.
The program starts at 20:00.
For more information, call 22485420 or www.facebook.com/medfest.limassolbeerfestival/.