Agios (Saint) Arsenios in Kyperounta
A station in the modern data of the island's church buildings
The Agios Arsenios Church of Kappadoki is located in Kyperounta and is a modern trademark of the community but also a station in the modern data of the island's church building. The reason is that this church revives the rhythm prevailing in Cyprus during the 4th and 7th centuries. A.D, Early Christian Five-aisled Woods of Vasiliki.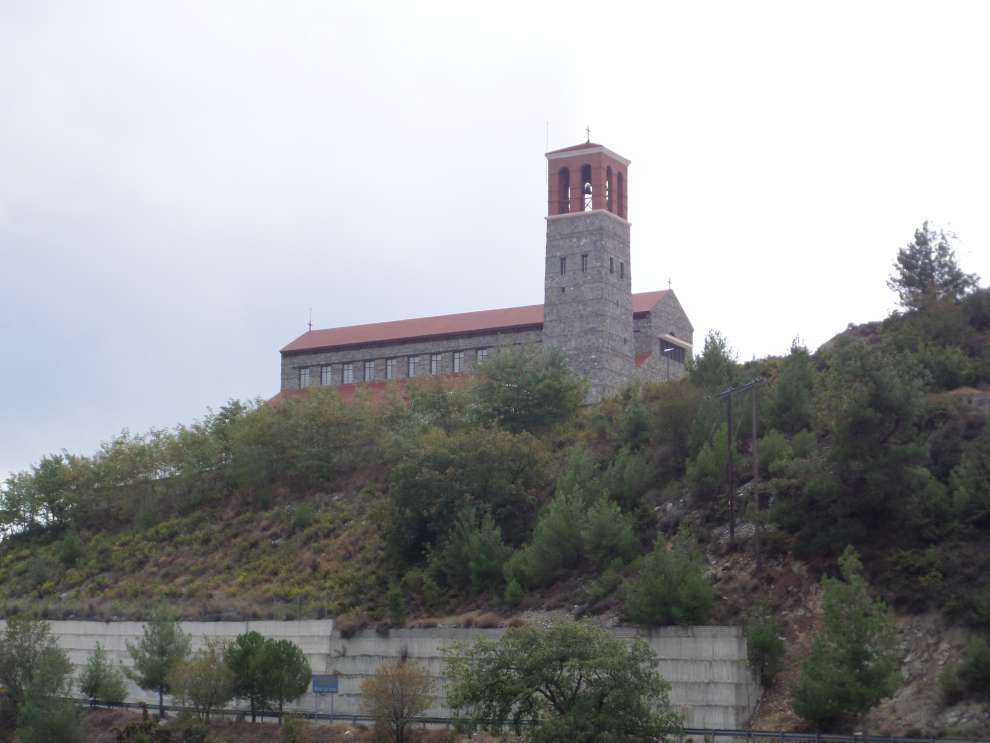 Photo:Άγιος Αρσένιος ο Καππαδόκης

The church of Agios Arsenios of Kappadoki is built in archaic form, with large stones from the area. Its wooden roof rests on huge wooden scissors from the Pindus Mountains, with built-in heat-sounding materials inside and outside rectangular flat tiles. The frames are rectangular, without arches and decorations. The bell tower at the northwest of the church is 34 meters tall. The windows of the church are oblique and look like loopholes. There are 135 steps that lead you to the top platform with the five bells coming from Paramythia of Epirus.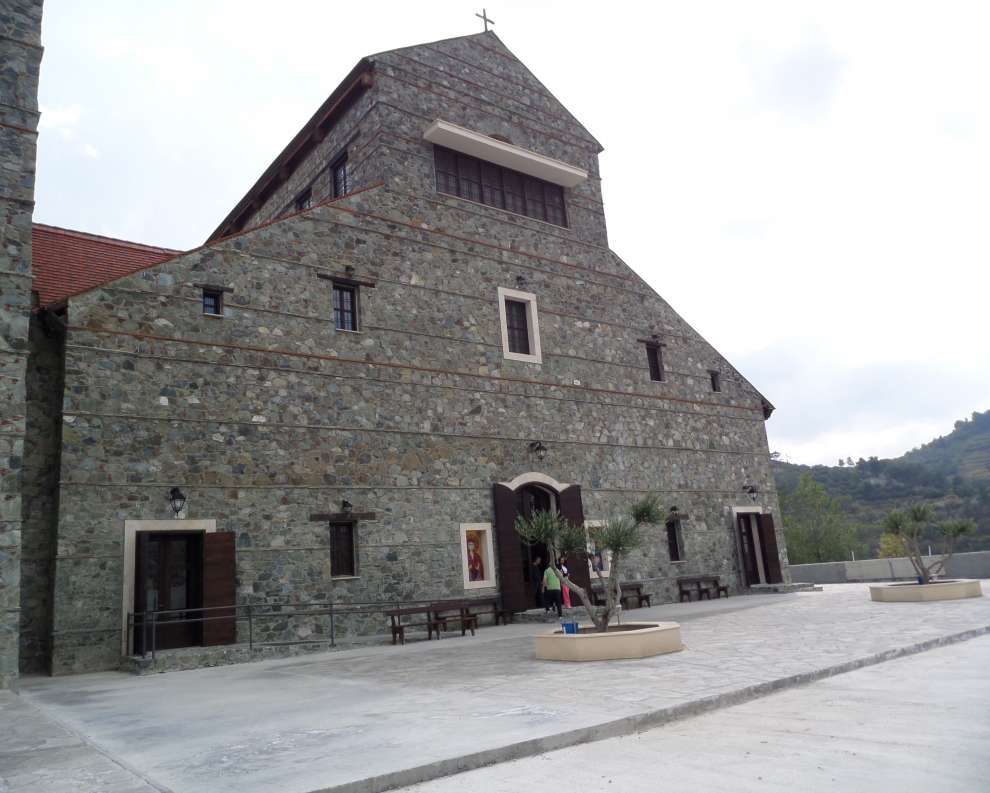 Photo:Άγιος Αρσένιος ο Καππαδόκης

Incoming to the magnificent church of Agios Arsenios of Kappadoki you will see two chapels dedicated, the northern one at Agia Filothei in Athena and in Agios Raphael and the south at Agios Eftychios Patriarch of Constantinople. There are 124 columns and pillars, with Corinthian capitals and carved pilasters, arches with relief frames and crosses that form. The entire space of the church reaches 1200 m² and consists of 730 stones.
In the main church, the colonnades symbolize the Holy Apostles, who walk along with the faithful towards the east, toward the Sacred Step. Similar colonnades are repeated in the large perimeter of women. In the western part there is a second floor, the palazzo.
The marble floor of the church of Saint Arsenios of Kappadokis is a sample of colorful paleo-Christian formations. Its most basic motif consists of eight tangled diamonds in a circular arrangement and symbolizes the seven days of creation and the eighth day of eternity.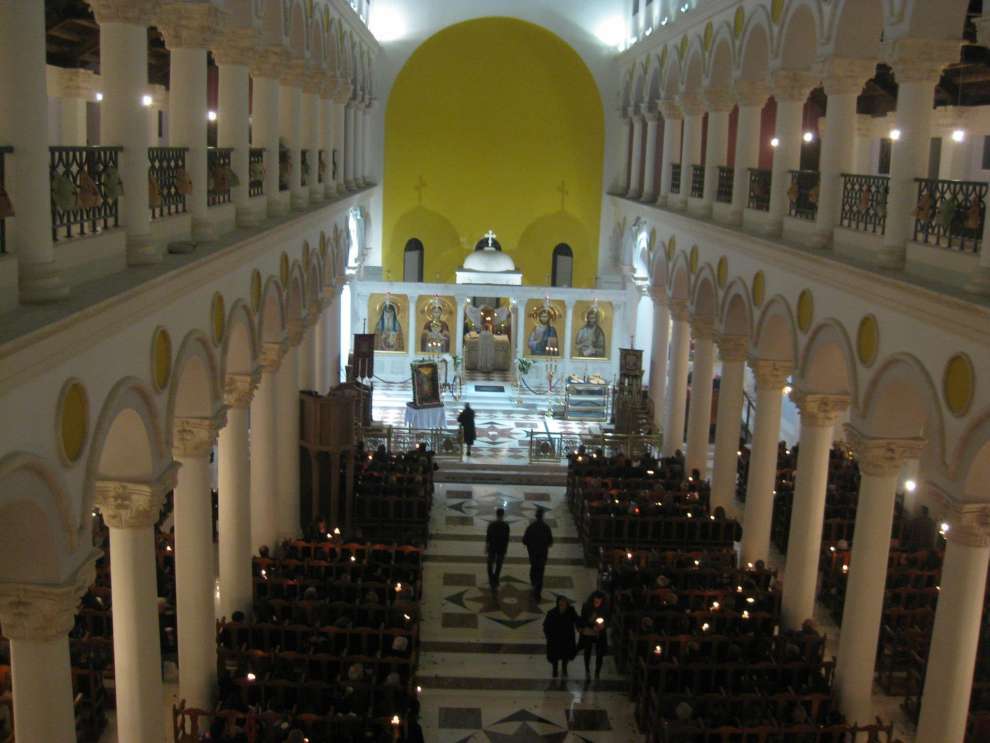 Photo:Άγιος Αρσένιος ο Καππαδόκης

The doors of this majestic church were made on August 16, 2013.
Agios Arsenios of Kappadoki, originated from Kappadoki's Farasa. He was born in 1840. After a miraculous rescue of a certain drowning with his brother Vlasios, they both decided to follow the path of God and became monks. He became a monk at the age of 26 at the Holy Monastery of Timios Prodromos and received the name Arsenios, initially called Theodoros. He was distinguished for his rich spiritual activity and for his many wonders. He was treating not only Christians but also Muslims. He passed away on November 10, 1924 at a hospital in Corfu. The relics of the Saint are found in the women's monastery of St. John the Theologian in Souroti, Thessaloniki.

For the map of the area, click HERE