Aliki (Salt Lake) Limassol
Aliki Salt Lake of Akrotiti is the largest in Cyprus
Aliki (Salt Lake) Limassol, is located southeast of the city, in Akrotiri and controlled by the British base. This lake is three times the size of the one found in Larnaka, with an area of 10.65 square kilometers.
Aliki, as well as the wider Akrotiri area, is particularly important from an ecological point of view. Its lowest point is 2.7m below sea level, and according to geologists, the lake was originally an island that gradually merged with the landfill. Today, near the lake, there is a beach called Aplustra, the current coastline now called Lady's mile.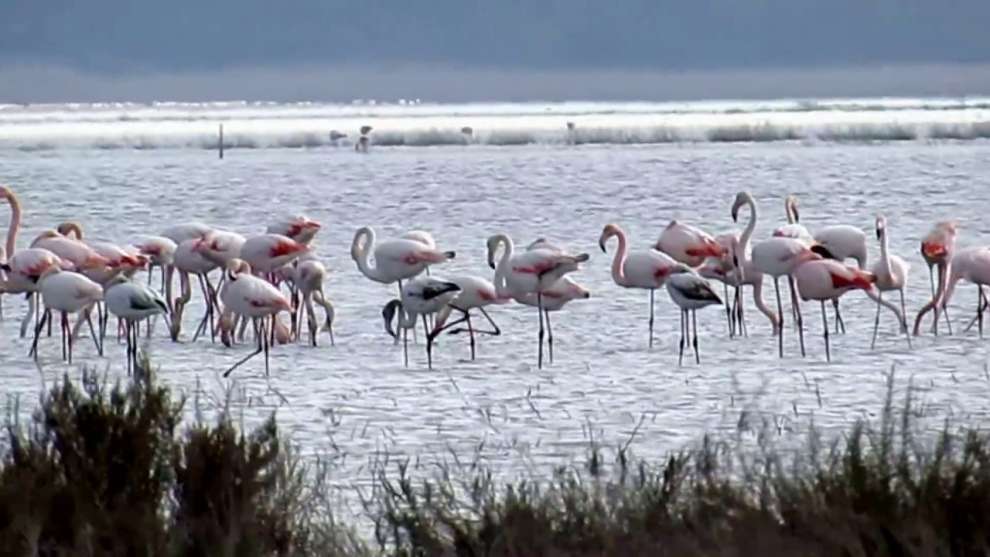 During the summer months, it is characterized as a desert as it dries out of its brackish water, while during the winter it is filled with water from the rain.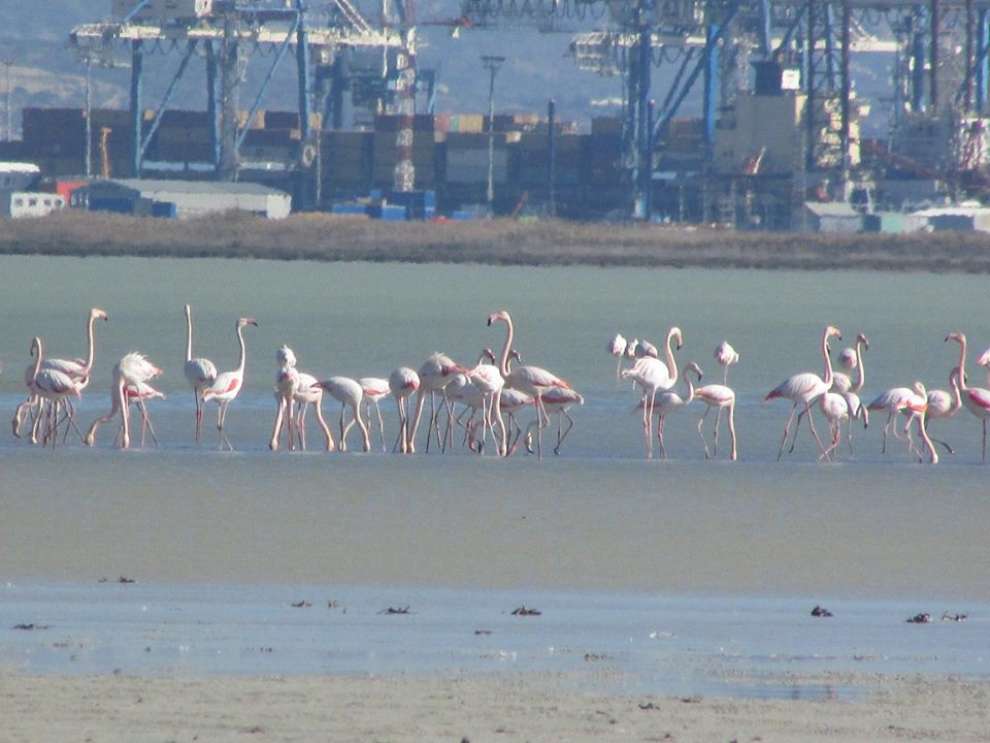 Photo:Antreas Constantinou

The lake is considered to be one of the most important wetlands in the eastern Mediterranean and the most important birdland in Cyprus. Thousands of birds use it as an intermediary station during their migration. The most popular bird in the area is the thousands of flamingoes (rosé roois), usually coming in December, January and February, and leave by the end of April. It is also important that during the autumn migration half of the African population of Anthropoides virgo arriving between August and early September are stationed there. For two consecutive years Aliki had visits by the unique black flamingo. In addition to it you will see tens of thousands of ducks, swans and birds that are rare or becoming extinct.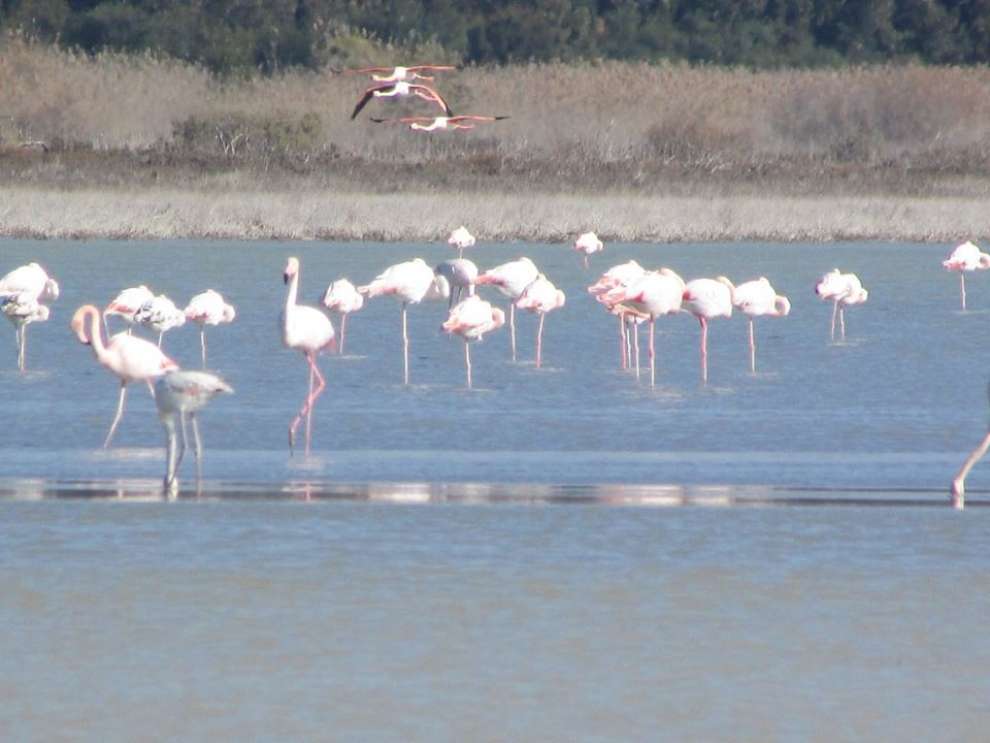 Photo:Antreas Constantinou

By signing the Ramsar Convention contract, Cyprus has made the area protected from being converted, provided that this wetland has natural resources of great value (recreational, economic, scientific).
Around the area there are monasteries, chapels and important archaeological sites.

For the map of the area, click HERE