Cape Greco or Cavo Greco
Explore Cape Greco in Ayia Napa
Cape Greco is cape and also a small peninsula in the southeast of Cyprus, in Famagusta, between Ayia Napa and Paralimni. The area is designated as a national forest park, which is part of the Natura 2000 program, and covers an area of 384.9 hectares.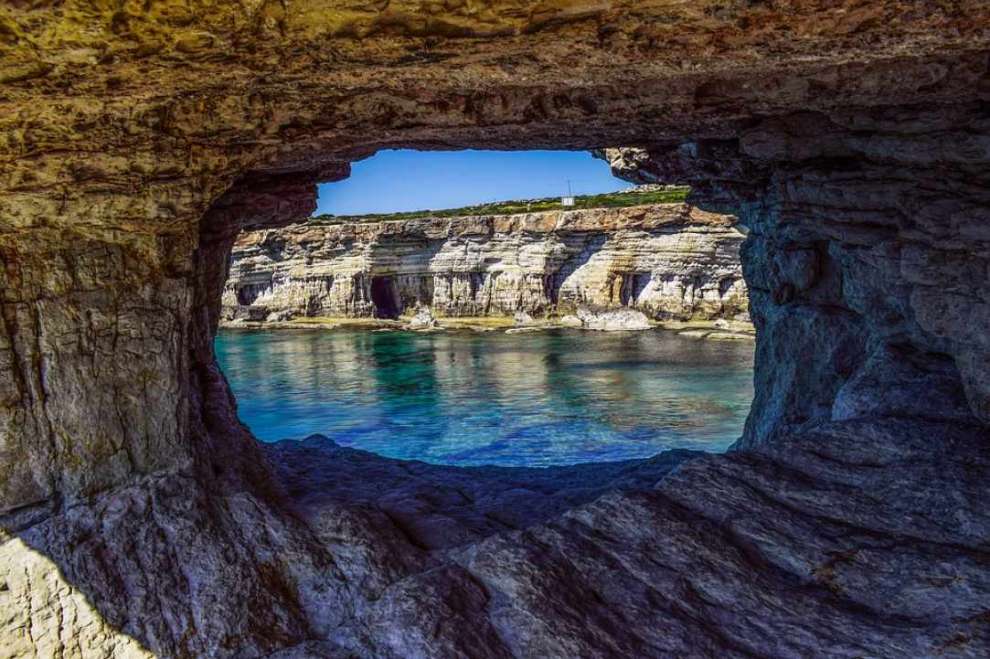 According to the findings of the excavations that took place in 1992, this site is considered to be one of the most ancient settlements on the island. In 2007, an ancient wreck of the 2nd century AD was discovered and investigated by divers in the marine area of Cape Greco. The Cape has a lighthouse built by the British and is the second one built in Cyprus after the castle of Pafos.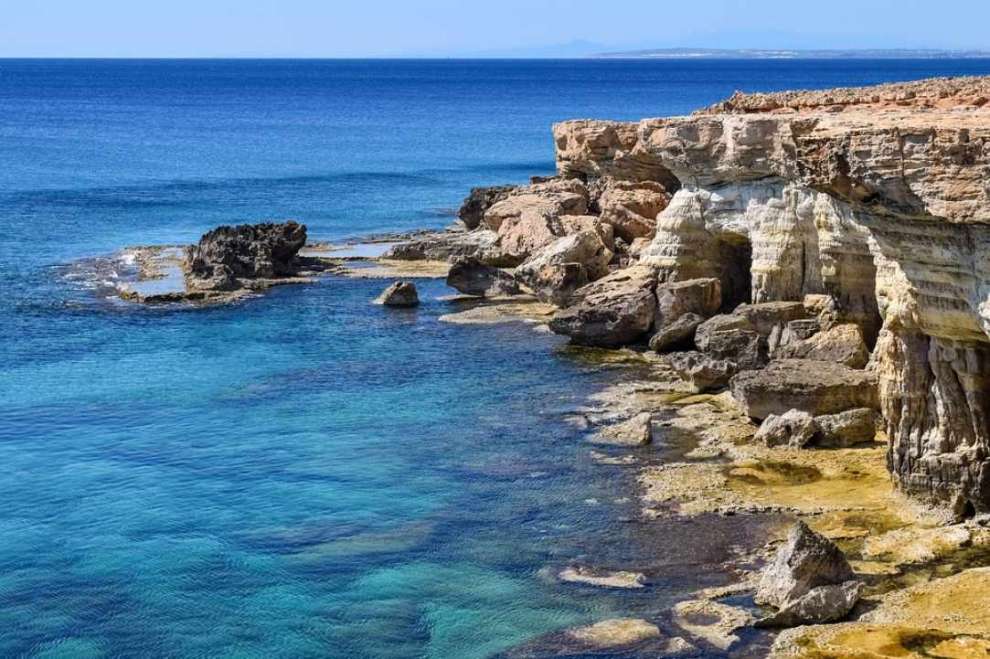 The Flora and Fauna:
Cavo Greco is an important station for migratory birds and there are 71 species of fauna. The flora of the area consists mainly of bushes. The largest area is covered by acacia of Acacia species or cyanophylla (Acacia saligna = A. cyanophylla), which is not an endemic species of Cyprus and efforts are made to remove it. Across the area of ​​Akrotiri thrive one-year and perennial plants, bulbs, tubers, varieties of colchicum, narcissus and other plants. Unique are also the plants on the beach and mainly the species that bloom in the summer and thrive there despite the saltiness of the soil, the drought and the high summer temperatures.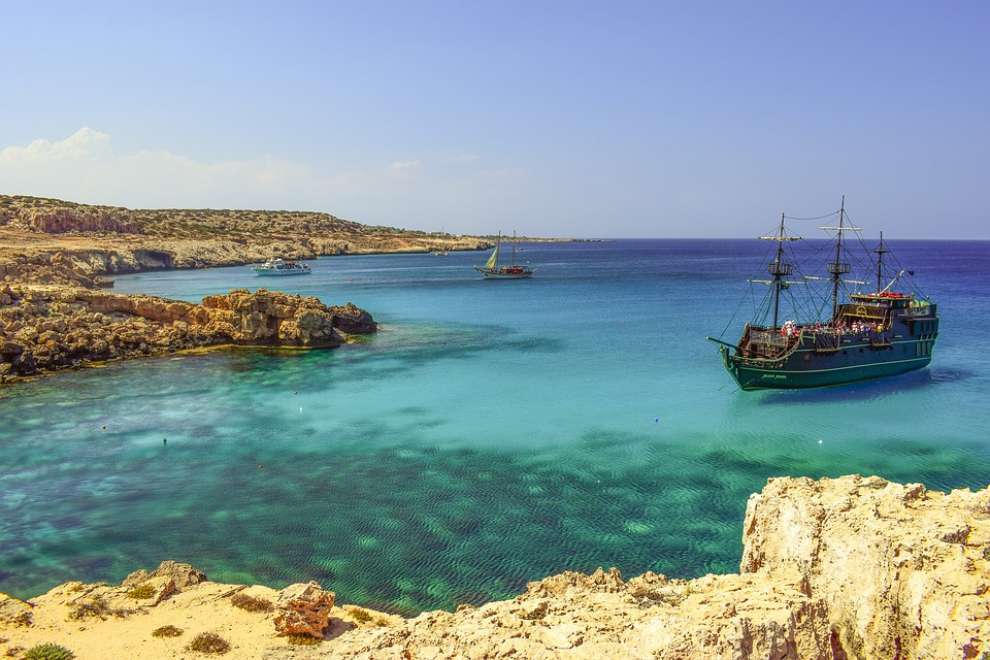 The sea caves:
In the sea area of Cape Greco there are submarine ravines and caves that are popular for diving. Within sea ravines up to 10 meters high, there are sea caves, which are called "palaces". These caves, along with Smugglers caves, are accessible only by the sea.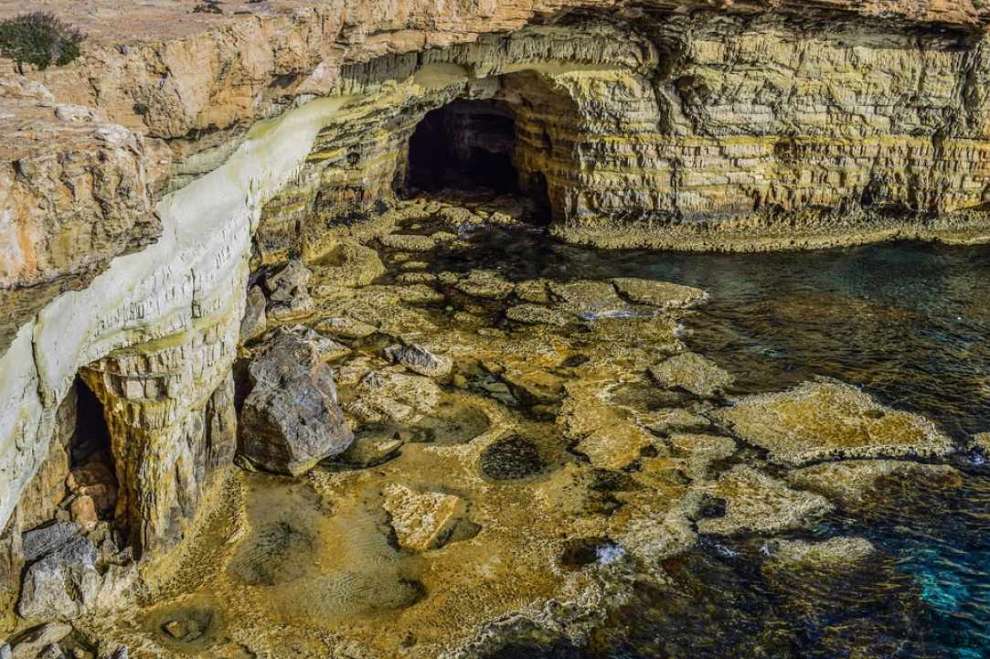 Nature trails:
In Cape Greco there are nine nature trails, suitable for hiking and exploration of the area.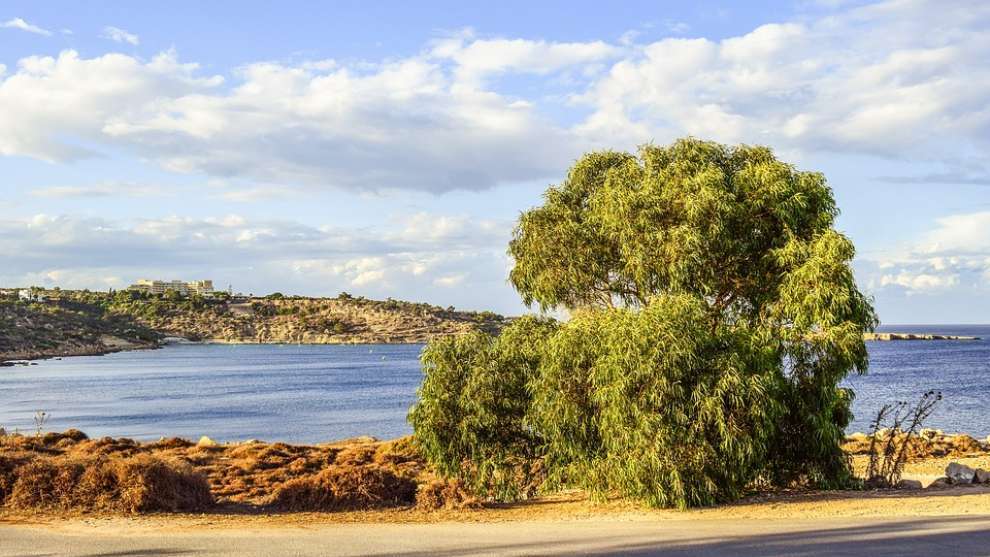 Other attractions:
There is also the bridge of lovers, the chapel of Agioi Anargyroi, the environmental center CAPE GREKO, the chamber of Korakas and the monument of peace.