Larnaca (Larnaka) International Airport
A jewel for Larnaka and the island!
The new Larnaka Airport was inaugurated in November 2009 and covers an area of 100,000 square meters, which can accommodate 7.5 million passengers per year.
Hermes Airports delivered the Larnaka Airport New Passenger Terminal on November 7, 2010, just before it was agreed. The management of the airport was entrusted to Hermes Airports for the next 25 years from the date of delivery.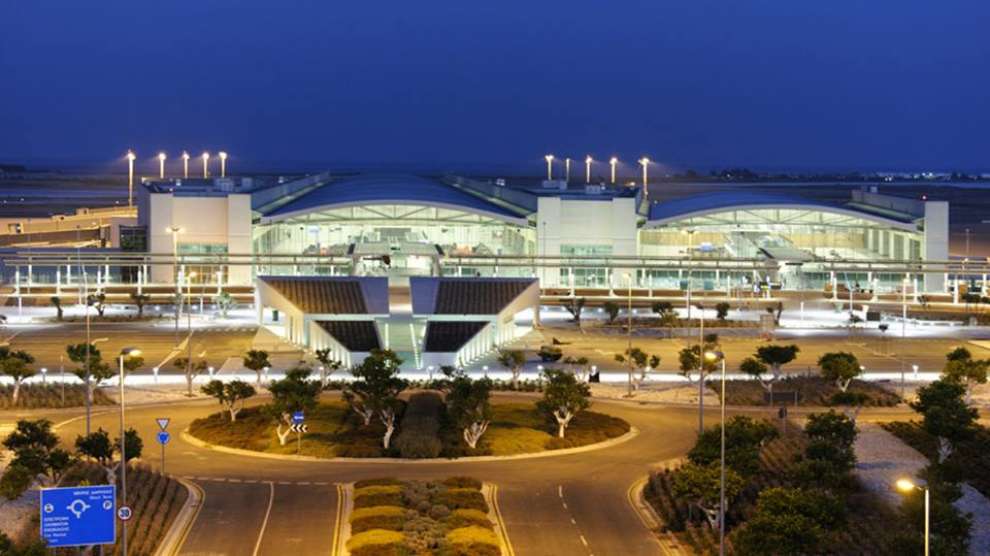 Photo:Ioannis Daskalopoulos
The new Larnaka Airport features:
67 Ticket Control Points
8 self-service check-in kiosks
14 ticket sales points from airlines
7 security check points
1 VIP room,
2 halls for distinguished seated passengers
Shopping center (3,700m²) and cafeteria
16 air bridges
21 boarding gates
11 points of departure / arrival by bus
5 luggage racks
2,440 parking spaces
Car rental services
Facilities for people with reduced mobility
Closed tracking circuit
Free internet access (WI-FI)
Direct access to the motorway
Connection to the Airport
Larnaka International Airport has traffic regulations that allow direct access to the motorway network and all the cities of Cyprus. Beyond the car and the taxi, there is access to the airport by public transport.
From Limassol, EMEL carries out daily more than 16 routes. From Nicosia, Kapnos Airports carries out daily more than 20 routes. Routes are provided without intermediate stops.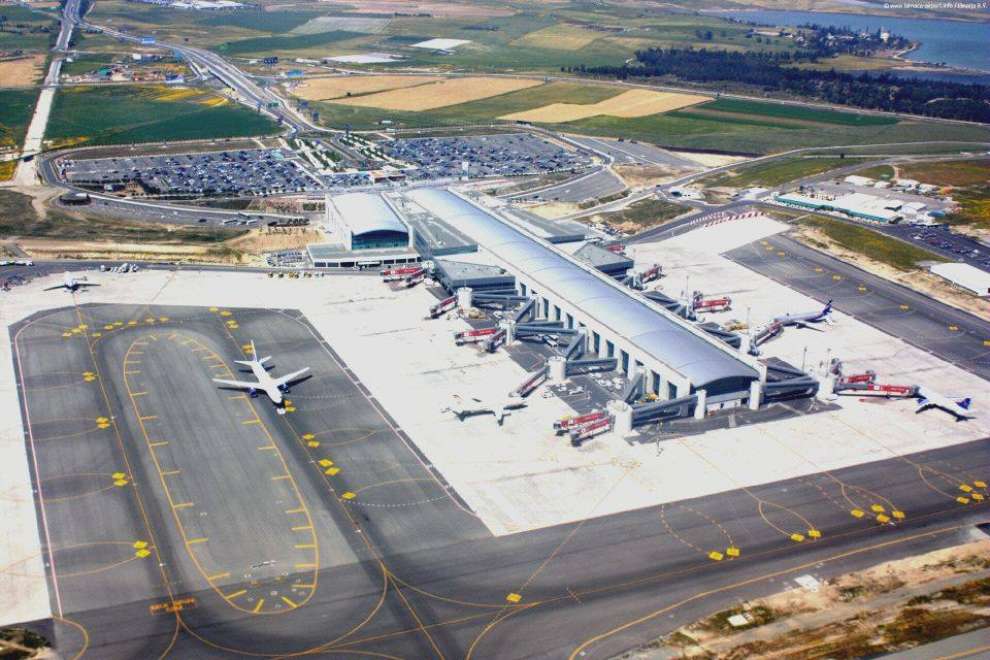 Photo:The Greek Avgeek

From Pafos there are daily ferry routes to Limassol (LL.L.A. Intercity Buses LTD.) where a transfer can be made to the EMEL buses.
From the free area of Famagusta, daily routes (LL.L.A. Intercity Buses LTD.) To the city of Larnaka are made, while from Larnaka city buses are daily made to the airport by Zenon Buses.
Information:
Larnaka International Airport: Postcode 43027 TK. 6650, Larnaka.
Contact Numbers
77778833 (local calls only)
+357 25 123022 (international calls only)
Fax: +357 24 008117
Email Addresses:
info@hermesairports.com
customerservices@hermesairports.com
For the map of the area, click HERE