Machairas Monastery (Panagia tou Machaira)
One of the 5 Stavropegic Monasteries of the Church of Cyprus
The Holy Monastery of Panagias of Machaira, or the Holy Monastery of Machairas or even Machairas, is a Monastery located on the slopes of Mount Kionia, in the valley of the Machairas Mountains.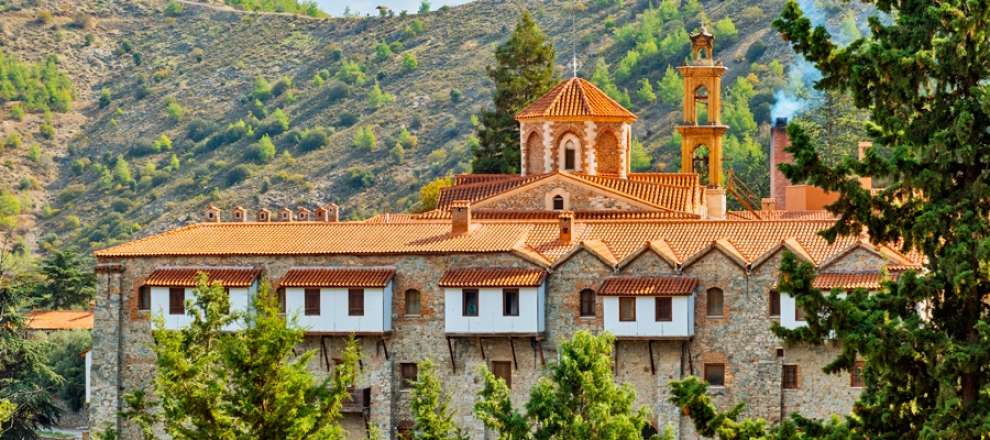 Photo: ΚΟΤ

It is one of the 5 Stavropegic Monasteries of the Church of Cyprus and its Abbot is the Bishop of Ledra. The brotherhood of the Monastery is extremely pious, keeping the vows as strict as the monasteries of Mount Athos in Greece.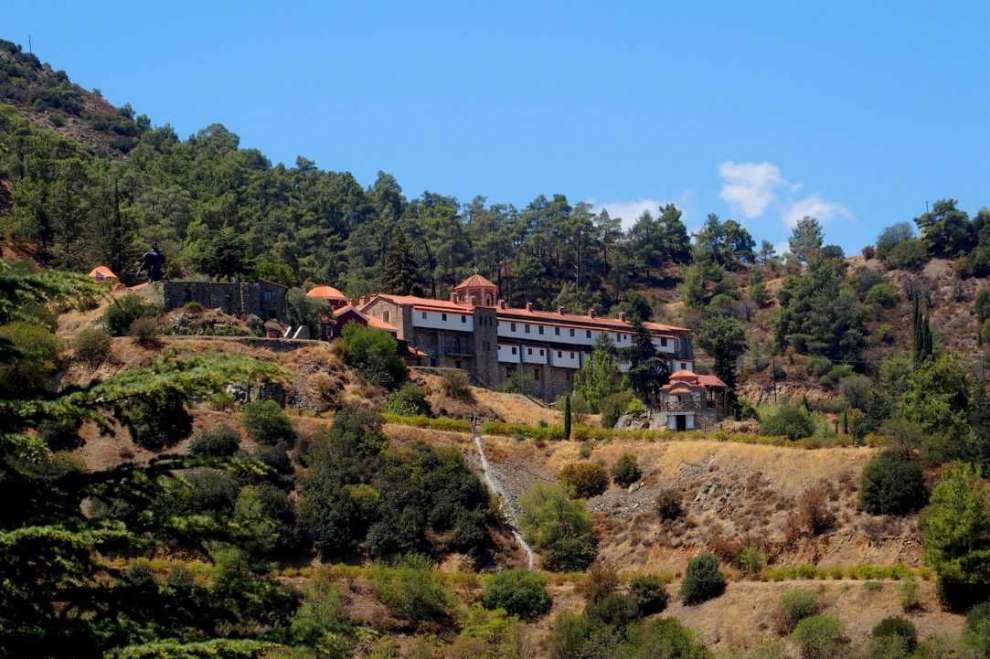 Photo: Γιάννης Παπαναστασίου

It is one of the most famous monasteries on the island and houses the miraculous icon of the Virgin Mary of Machairas.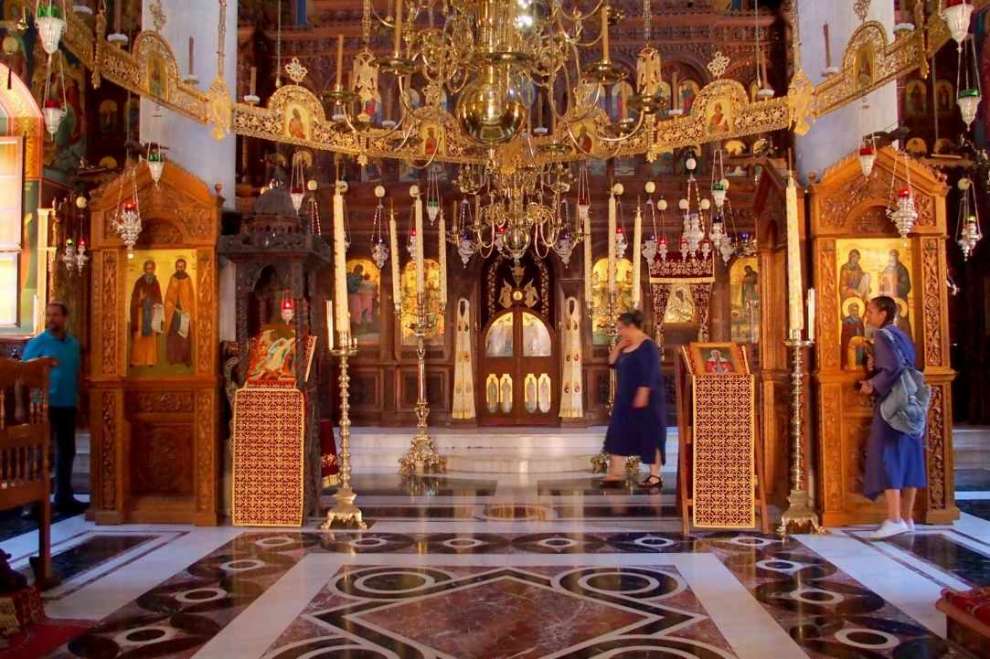 Photo: Γιάννης Παπαναστασίου

According to the legend, an unknown hermit, in the years of iconoclasm, in the 8th to 9th centuries, secretly conveyed to Cyprus a picture of the Virgin Mary which he had kept in the cave in which he lived. This image remained buried there and after his death until 1145.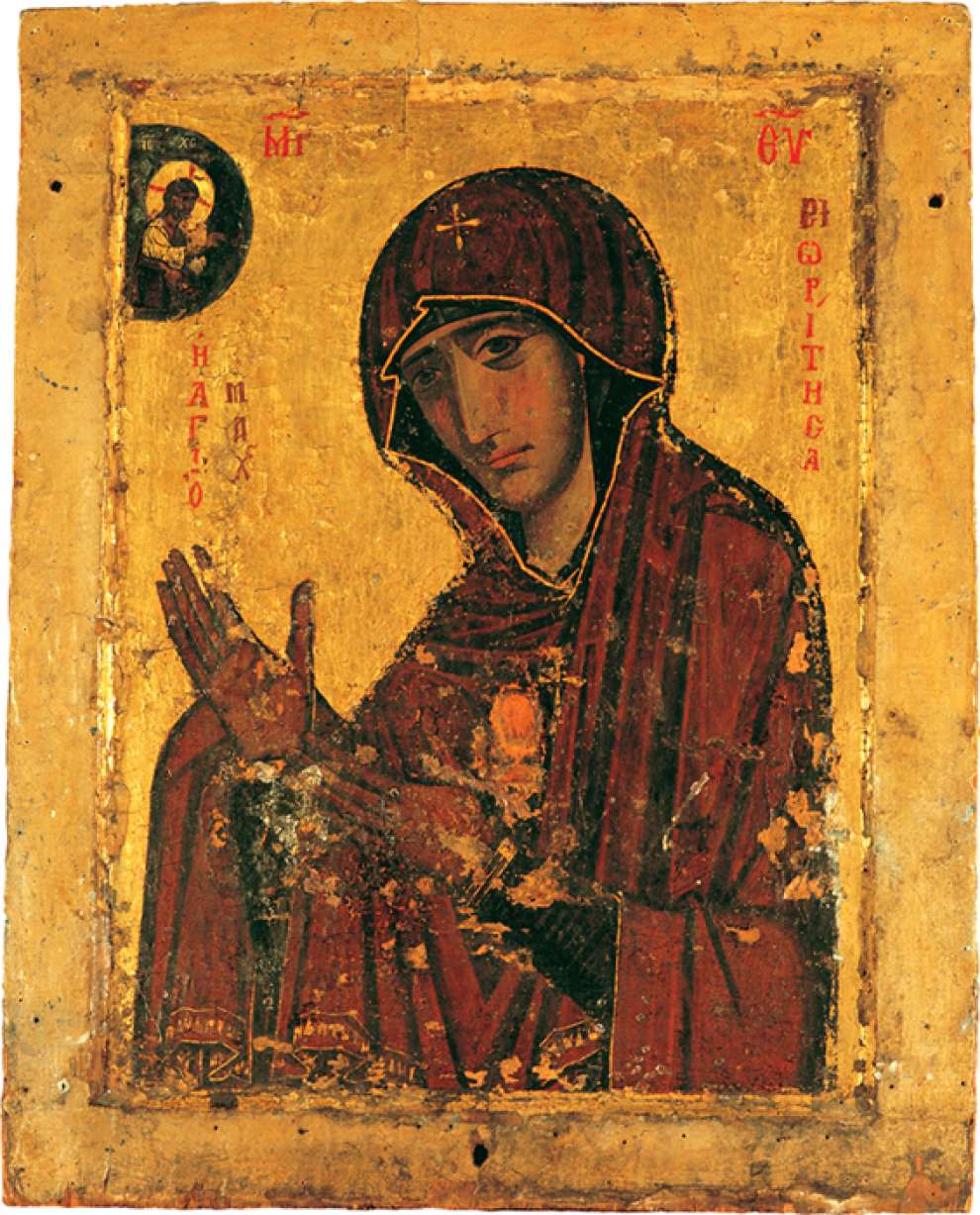 Photo: churchofcyprus

Blessed with the divine grace, the hermits Ignatios and Neophytos discovered the cave which was completely covered with bushes and to get there they used a knife that was given by the divine grace. Arriving there, they discovered the image that was given the name "Macheriotissa" which come from the word "knife".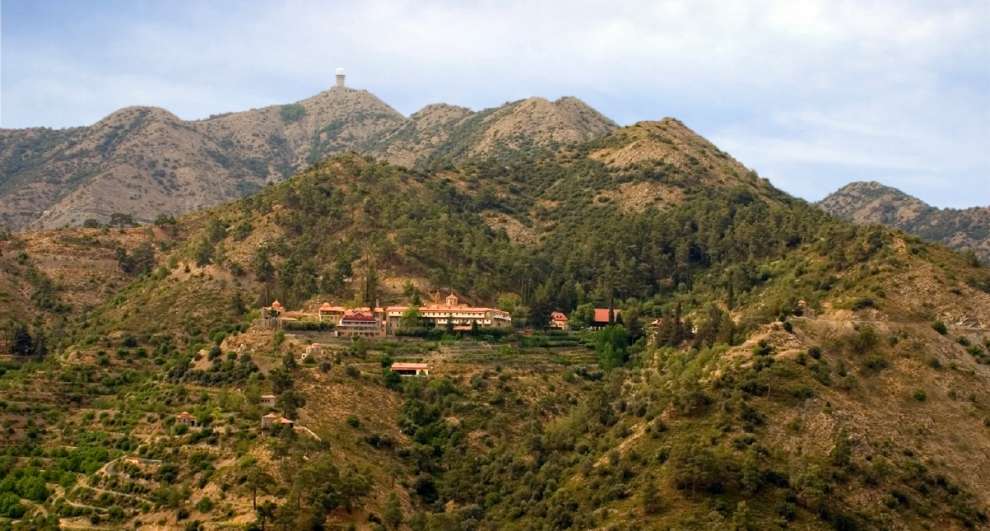 Photo: churchofcyprus

The monastery was built in the same place, also taking the same name and celebrates on the 21st November every year. (Entries of the Most Holy Theotokos).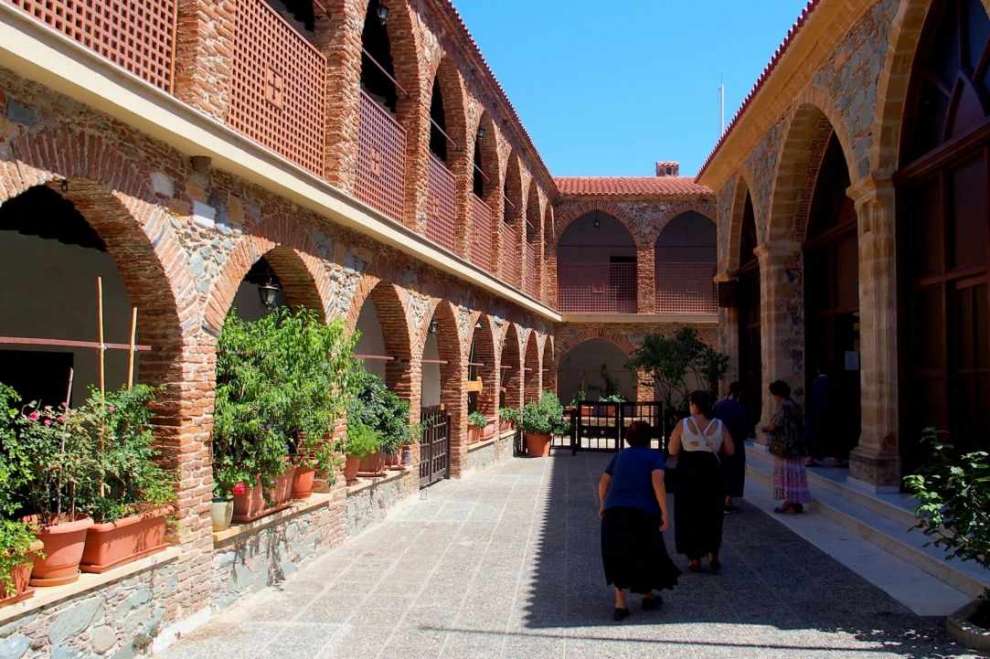 Photo: Γιάννης Παπαναστασίου

Today (2018), the monastery houses an underground vestibule, monks' cells, stables and storage rooms, as well as a collection of old books and manuscripts, icons and other religious items. Also on the site of the monastery there is a remarkable museum with exhibits and photographs from the battle of Machairas and Gregory Afxentiou, a hero of EOKA, who fell fighting against the English conquerors in 1955-59, whose hideout is within walking distance of the Monastery.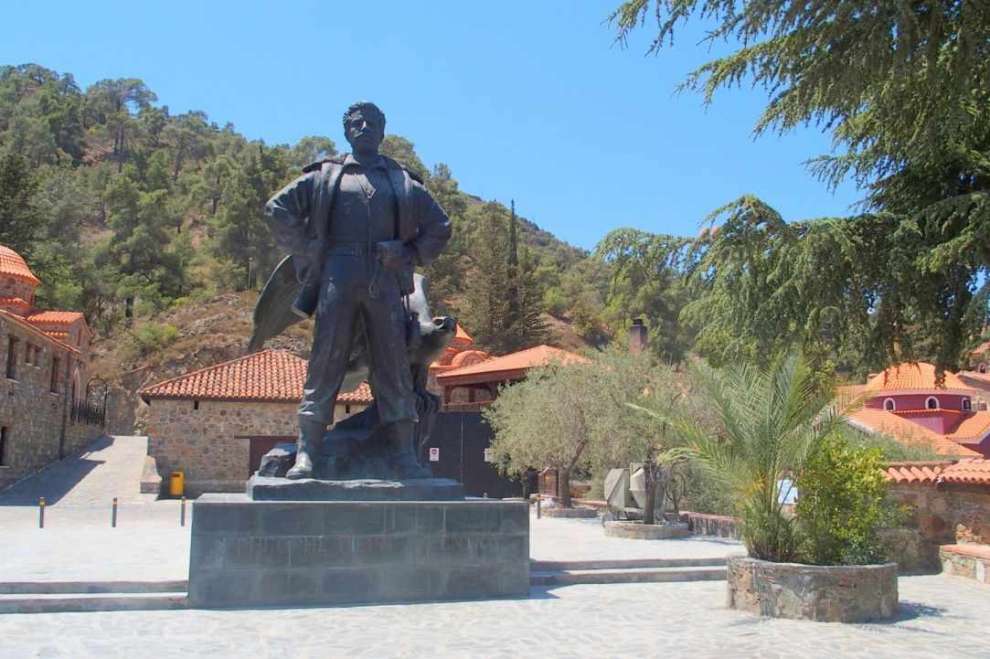 Photo: Γιάννης Παπαναστασίου
Area: Troodos District (Nicosia District)
Address: Machairas Valley
Contact Number: +357 22 359 334, Fax: +357 22 359 333
Working Hours: Daily: 08:30 - 17:30 - Operating hours are subject to change without notice. It is advisable for visitors to confirm them before their visit.
Group visits available on request.
You are not allowed to take pictures or videos.
For the map of the area, click HERE
The video above is from the Monastery of Machaira on Youtube.