Monastery of Timios Stavros-Church of the holy cross in Lefkara
Building of the 14th century AD
In the heart of the village of Lefkara, is the church of the Holy Cross, a building of the 14th century AD. which is testified by frescoes saved behind the icons of the temple, as well as an inscription at the bottom of the Silver Cross of Lefkara, the Olvanos, Bishop of Lefkara during the Frankish period.
It is a church in the eastern part of which has a cruciform rhythm with a dome, while its younger section is a Cypriot rhythm of the 19th century. Inside it has six columns, they are in threes, in two rows.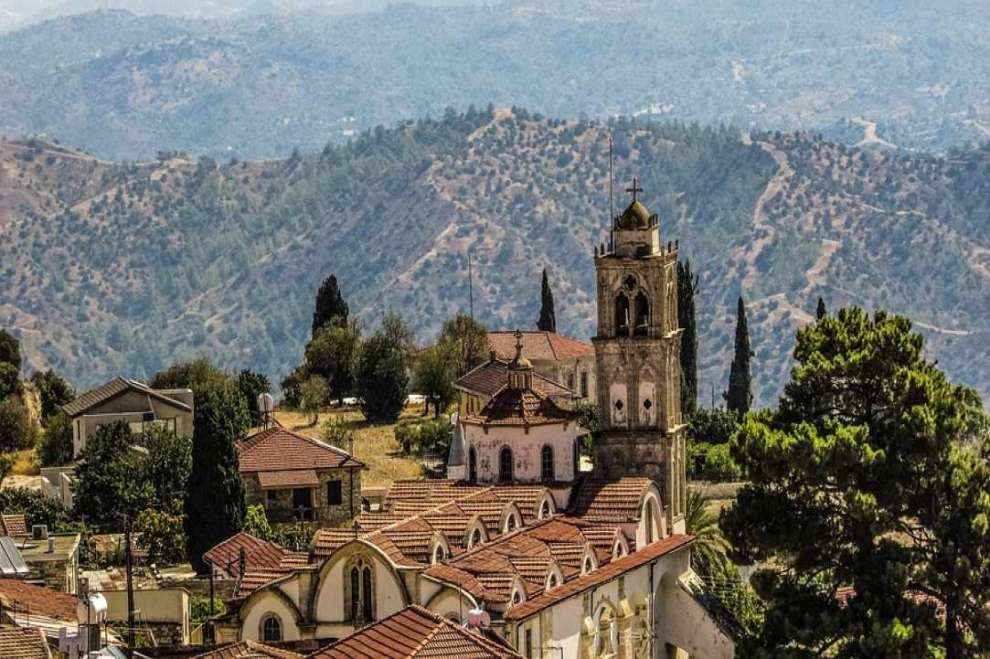 It is worth mentioning that within a short distance from this church are the chapel of St. Xenophon of Xorinos and the chapel of Panagia of Beauty.
The Silver Cross inside the Church
It is remarkable the existence of the silver cross in the church, which at the front has 14 reliefs from the life of the Lord, Angel and Isapostolos Constantine and Helen. In the center of Stavros there is, according to the tradition, a piece of honest wood and the icon from the Crucifixion, which is covered by two vestiges in which the Virgin Mary and St. John are depicted. This is framed by four angels. The other parts of the cross represent other important forms of the orthodox church. Particularly in the horizontal section of the Cross, Constantine the Great, the "betrayal", "Golgotha" and Saint Helen are portrayed in turn. In the vertical section of the Cross from the top to the bottom, the "Throne of Preparation" and "Resurrection of Christ" are depicted in succession by the depictions of "Abatement" and "Burial". At the bottom of the cross is the image of Olvian with the relative inscription.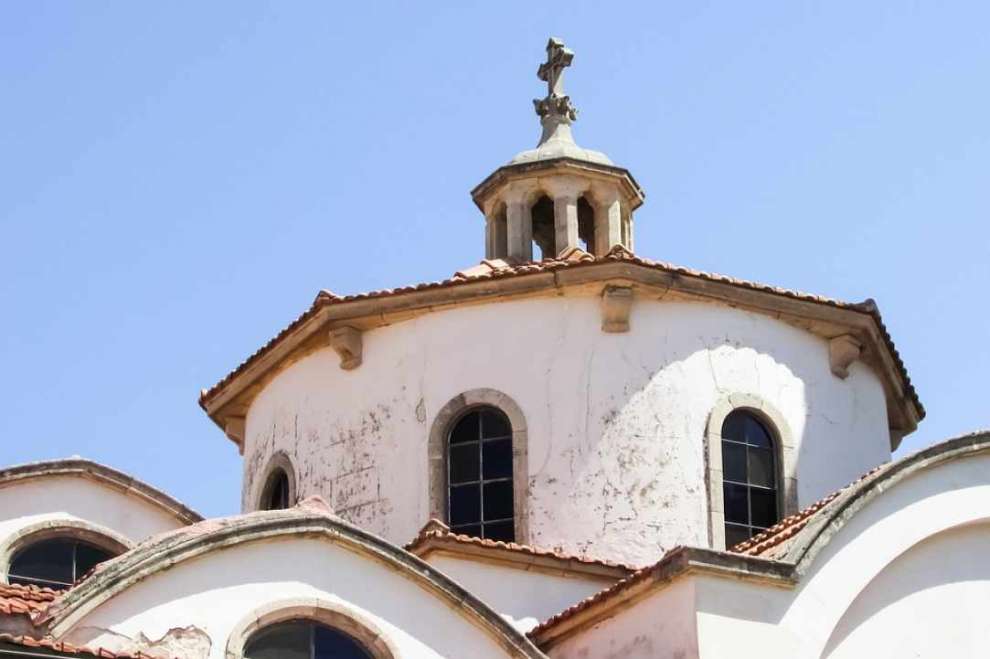 The historical evolution of the church of the Holy Cross
The church was renovated in 1740 and since then there is a wooden carved iconostasis built by the Rhodian sculptor Hatzikyriakos. According to an inscription underlying the image of Christ's Redemption, the gilding of the iconostasis took place in 1761 and the then bishop Kition Makarios attended the ceremony. In 1857, the bell tower was built, the bells of which were donated by pious Lefkarians abroad. In 1867 the church expanded while in 1909 the propylai were erected, as it is today (2018). Finally, in 1953 the dome was painted.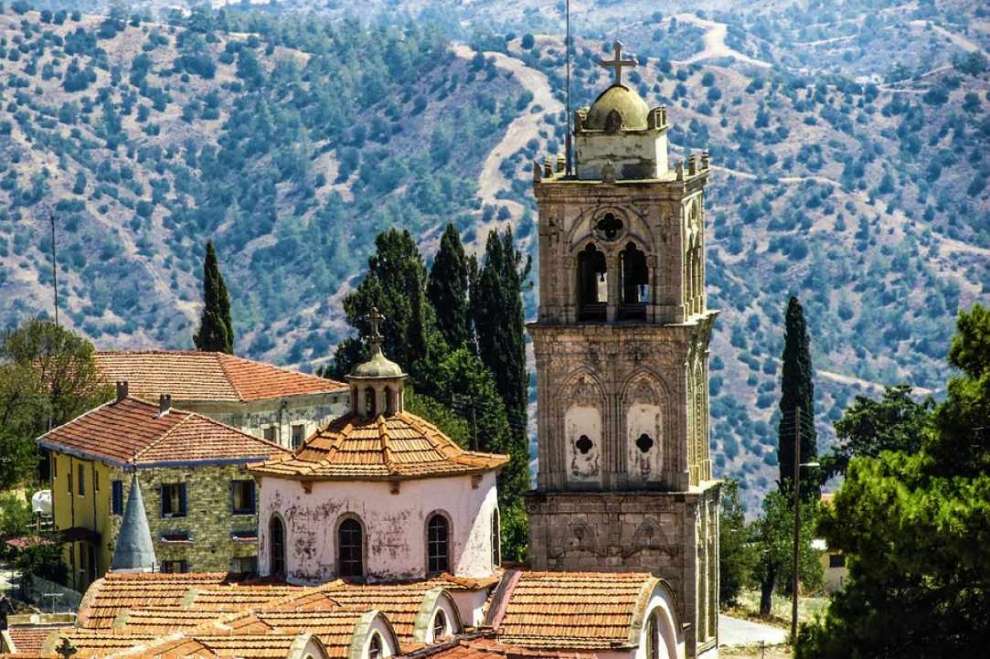 For the map of the area, click HERE