Masterland for kids in Limassol!
Christmas in Masterland!! 2 December 2017 - 7 January 2018
«Masterland» - The only interactive educational theme park in Cyprus
for children from 5 to 15 years old.
Children's City of Craftsmen is a mini-model of a European city with its own infrastructure.

The City is offering the best examples of social organization where children follow the laws, learn different skills and become masters through role-playing in a childish, kind and joyful atmosphere.
Masterland is a totally realistic, faithful representation of a city that stretches over 5600 square meters, with buildings, paved streets, cars and even its own economy with the "golden talent". In a four-hour visit, children aged 5 to 15 get their pocket money from golden talents along with their ticket and start adventure, spending them to have fun, learn, make friends and live unique experiences.
During the visits, parents will be able to relax in a special area where there will be magazines and books, as well as internet access with free wi-fi. Adults will also be able to participate in some of the activities and workshops.
The park will be open daily except Monday, 10:00 - 20:00, even on public holidays.
Address: 48 Spyrou Kyprianou Str
Telephone: 25 310 012
http://www.en.masterland.com.cy/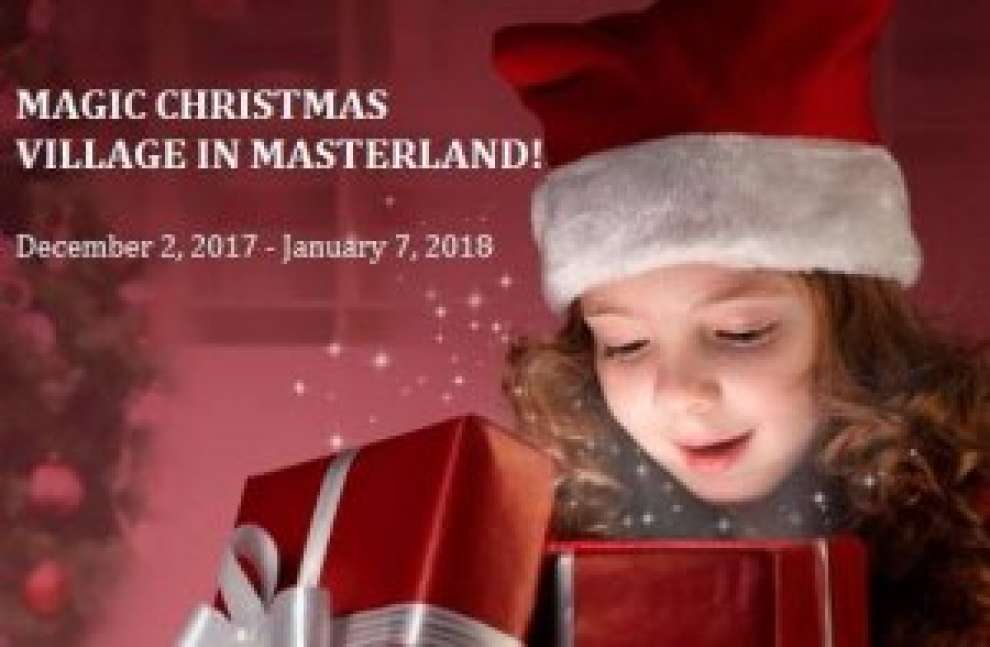 CHRISTMAS IN MASTERLAND
In Masterland from December 2, 2017 to January 7, 2018 the magical Christmas village will open its doors . For six weeks our young friends in Limassol will enjoy miracles, joy, fun, gifts, handicrafts, contests and a real Christmas market!
A special programme is ready for christmas!! Have a look:
- Everyday Christmas tree lightening ceremony
- Arrival of Santa Clause, Grandfather frost and Snow Maiden
- All Magic Characters and Animation - Olaf, Elves, Cinderella, Snow white and other fairy-tale characters
- New Year and Christmas workshops and new scenarios
- Fabulous bubble show
- Unique fire show
- Photos with real Santa Clause and Grandfather frost
- The Grand opening of Magic Post office of Santa Clause
- Сontests of children's talents
- Miracles of famous Circus
- Face painting
- Christmas cooking
- Master classes of hand-made post cards, crafts and toys
- New Year Carnival and Masquerade
Have a wonderfull time!!