Olive Tree Day – At the olive park Oleastro, Anogyra, Limassol
Olive tree day with many activities
Olive Oil's unique theme park, Oleastro, where agricultural and processing operations are being carried out and excellent quality organic olive oil is produced, is preparing to open this year's doors to welcome us to his established celebration this October!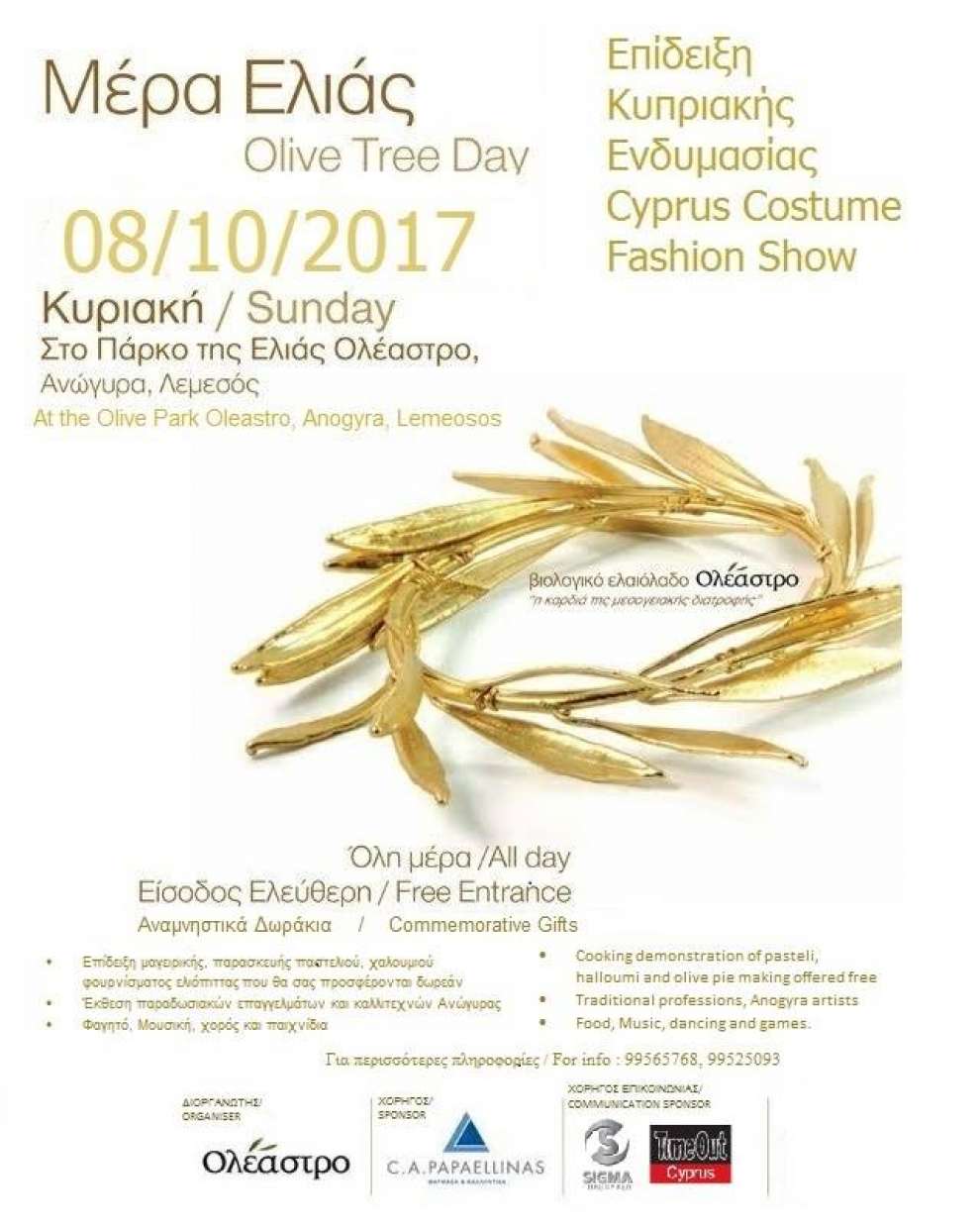 Olive Day, which will take place in Olive Park in Anogyra in 2009, will be held this Sunday on Sunday on 8 October.
Admission to the public is free.
The program of the all-day celebration includes among others:
Cooking, Pastry, Halloween, Elliptic Baking demonstration to be offered to the public free of charge.
Exhibition of traditional professions and artists Anogyras
Food, music, dance and games
For more information: 99565768, 99525093.