Cruises from Cyprus
Travel to the most hospitable seas of the Mediterranean, with visits to magical destinations full of history, culture and fun
A cruise, has always been a holiday that combines accommodation and recreation on board, with fun and visiting various tourist destinations. The glamor of the ship, the magic of the sea stretching out ahead, the sense of freedom and the charm of the unknown are just a few of the many feelings that emerge in every traveller on a cruise.
Are you still thinking about it? The salt of the sea and the endless blue await you, enjoy a cruise and be a part of the ultimate experience.
The following company organises cruises and they are known to us. We strongly recommend them and we are convinced that you will spend unforgettable moments if you take part in one of their fantastic cruises. If you are not satisfied please let us know. Send us an email here, we want to know about it.
Salamis Cruise Lines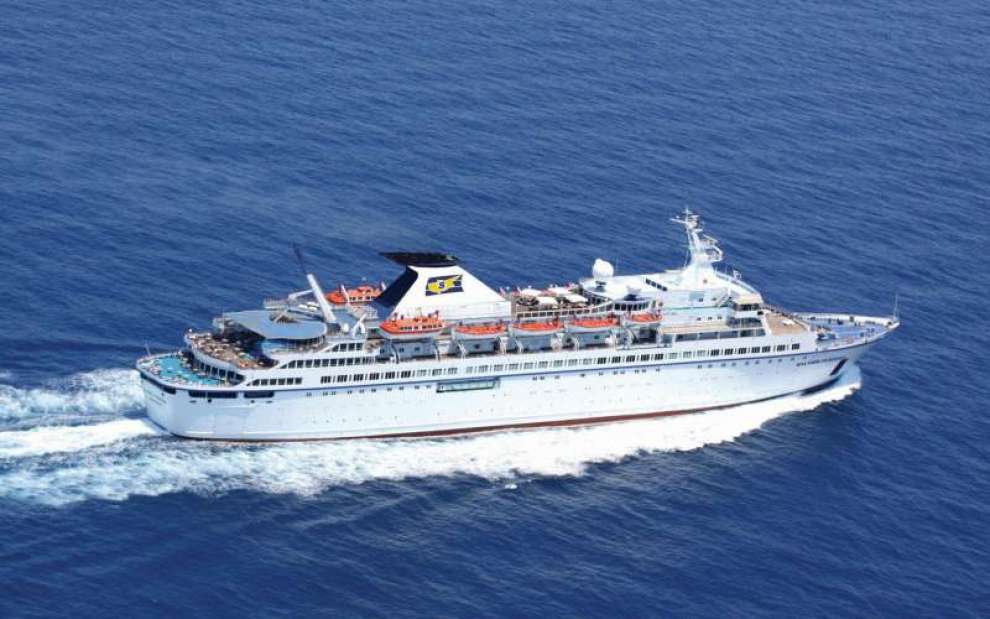 A cruise is a floating holiday resort travels on a specific route on a cruise ship. The first attempt to organise a cruise took place in 1835. In 1867 "Quaker City" made the journey that is considered to be the first cruise. Prior to World War I, many line trips were advertised as cruises. During the interwar period, ships that until then made their way as line trips, made changes and began to organise cruises.
After the Second World War, in the 1950s and 1960s, air travel was becoming more and more popular. Due to this the line trips stopped slowly. At the same time, the level of life had improved and as a result, more people had money and time to travel. Since then, cruises have so far remained a beautiful holiday destination for millions of people around the world.
The cruise combines the visit of several seaside towns and harbors, with the pleasure of staying on board. A cruise can last from one day to several months. During a cruise, travellers can enjoy:
Leisure and entertainment such as casinos and live music
Restaurants with delicious flavours
Artistic programs and dances
Panoramic sea view
Guided tour
Comfortable staying
Beautiful tourist destinations
Etc.