Flowers are living organisms, with a flower you can express your love, appreciation, sympathy or even sadness. Flowers have a great aesthetic value for human kind, since they decorate their gardens or the interior of their houses with them.
For this reason, Cyprus florists are here to help you choose from a wide range of flowers, the type, the color and the size that suits your occasion. Flowers of any kind, flower pots or bouquets, are waiting to impress you with their look and smell.
We looked for and found the most blooming florists in Cyprus and we are here to introduce you to them.
The florists listed below are known to us and we are certain that you will find that your flower wishes come true. However, if you are not satisfied please let us know. Send us an email here, we want to know about it.
Ayia Napa
Arocaria Flower Boutique
A family run business since 1984. Specializing in all types of floral arrangements for every occasion; weddings, parties, birthdays, for loved ones. Catering for weddings in Ayia Napa…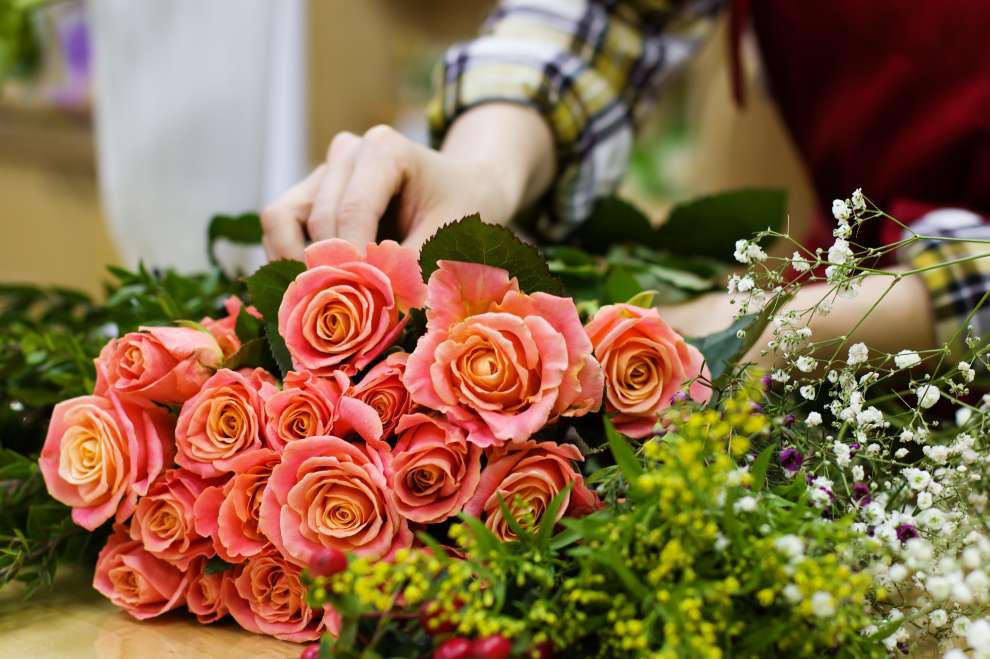 Limassol
Q Gardens
Pioneered by there own experience gained throughout the years, they are in a position to recommend you with all the best financial and green solutions, in order to give a unique and stylish touch to your house and garden...


At a florists the sale of flowers and plants is the main subject of their work. More specifically, the florist sells flowers and pots and creates compositions (bouquets, baskets, etc.), depending on the orders and tastes of its clients. Florists also undertakes wedding decorations (churches, cars, etc.), receptions, conferences etc. Finally, they care about the flowers (watering etc.), and gives instructions to its clients for their maintenance.
The flower, as a rule, is the most beautiful, the most fancy and the most fragrant part of the plant. Flowers appear in a variety of shapes and sizes. There are very small flowers and flowers impressively large. Colours and nectar of flowers attract insects that transport pollen to other flowers by fertilizing.
Pleasant and friendly behavior, imagination, elegance and consistency are some of the features a florist needs to have. They also need to have floral knowledge and love for flowers and plants.
At the florists in Cyprus you will find different types of flowers, among them are the following:
Orchid
Rose
Carnation
Violet
Chrysanthemum
Tulip
Amaranto
Anemone
Asphodel
Sunflower
Hyacinth
Etc.
Flower Shops in Ayia Napa:
Arocaria Flower Boutique
Flower Shops in Limassol:
Q Gardens