Tuesday 26/07/2022
Tales from a Cyprus Village Coffee Shop (Ch8)
The Forager
Often at our restaurant café in Lageia we will be treated to a visit of an out-of-the-ordinary character (to put in mildly). As often as not he will be carrying bunches of various wild plants. "This is wild celery," he might say. "You can use it in soups." – I have done and delicious it is too! "This is wild garlic. Use as you do cultivated garlic. These are mulberry leaves. Boil them to make tea with them when you want to clear flegm." And so he goes on.
The man is Artemis – Artemis the forager – he certainly knows his wild plants; Artemis the icon painter. He is a talented artist who has reproduced many traditional icons on the walls and roof of the local Church; Artemis the ascetic, the almost hermit. He lives in a van provided by the Church in lieu of pay. He cooks on coke cans that have been cut in half. You will often see him walking barefoot. He lives almost without money – just a few euros here and there for icons that he paints privately.
There is a lot of talk these days of imminent food shortages and of energy shortages. Artemis is one man that will survive them, I am sure!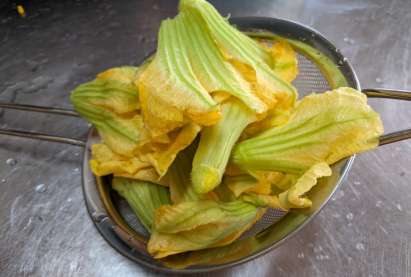 Did you miss our last Coffee Shop tale? Click on the photo to view.