2nd Limassol Spring Festival
Spring is nature's way of saying, Let's Party
"Spring is nature's way of saying, Let's Party"!
Magic Wonderland, floral photo booth, horse and pony rides and unique moments with family and friends! Nature celebrates its festivals and celebrates this year for the second consecutive year in Spring at Limassol Forest Park.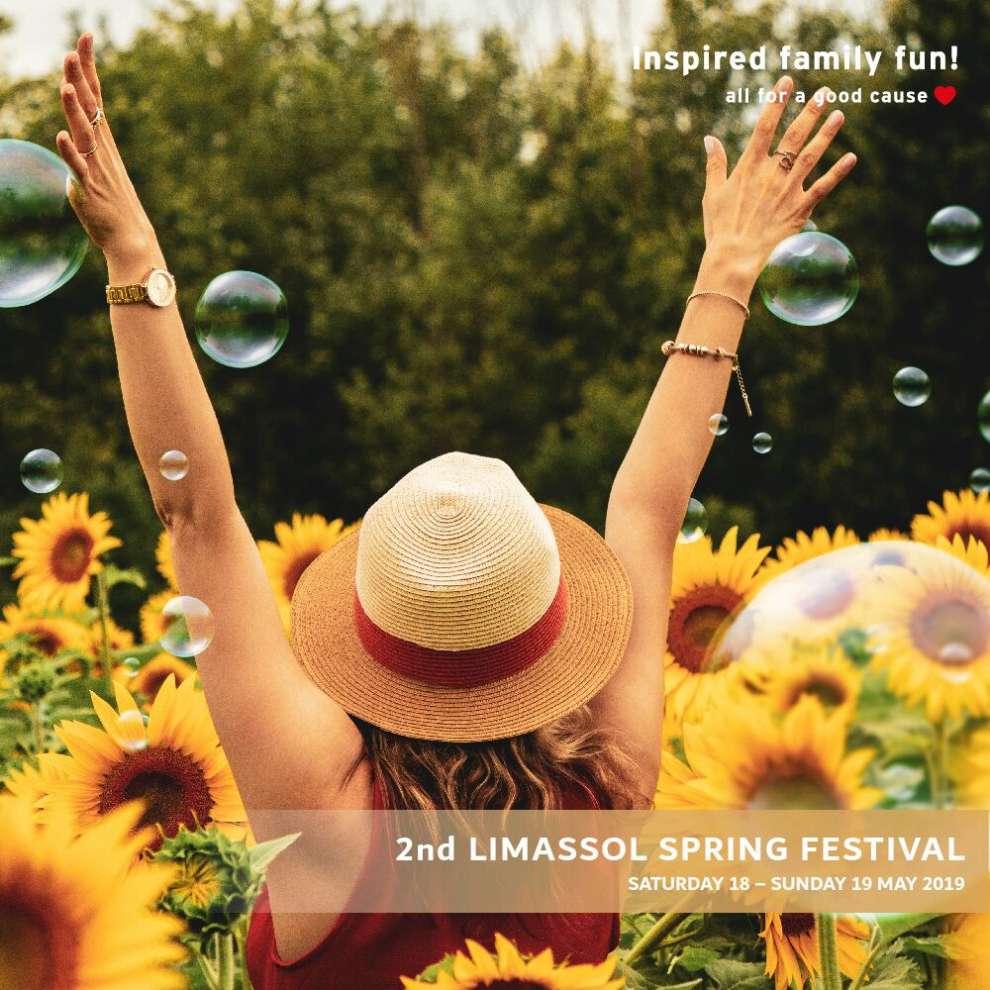 On Saturday 18th and Sunday 19th May 2019, the "2nd Limassol Spring Festival" by Inspired Family Fun in Limassol Forest Park, welcomes young and old and promises the most magical moments! With many surprises such as parrot performances and special activities such as paintball, bungee jumping and many other games, which will help create a joyful and creative atmosphere! Net revenues will be allocated to strengthen the Karaiskake Foundation.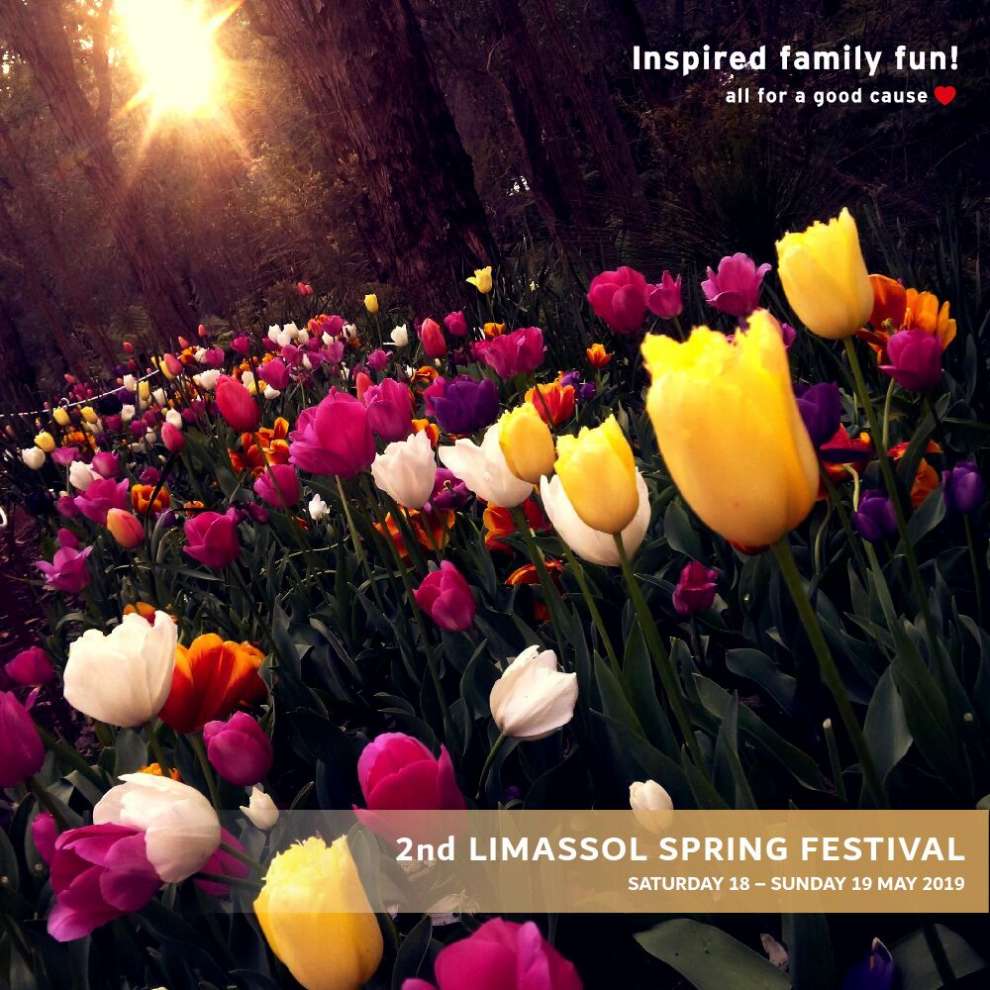 Entrance is free of charge to the public.

The "2nd Limassol Spring Festival", is sponsoring the Cheetos Snack Platinum sponsor, Gold Sponsor McDonalds and RMHC (Ronald McDonald House Charities) and Silver Page sponsors the Pagecorp Group. Phil Andreou Digital Printing Services, Experiential Children's Program "Little Odysseus" and Cal Creative Communication. Communication sponsors Love FM and "Beautiful People" magazine, Vestnik Kipra and Russian Wave.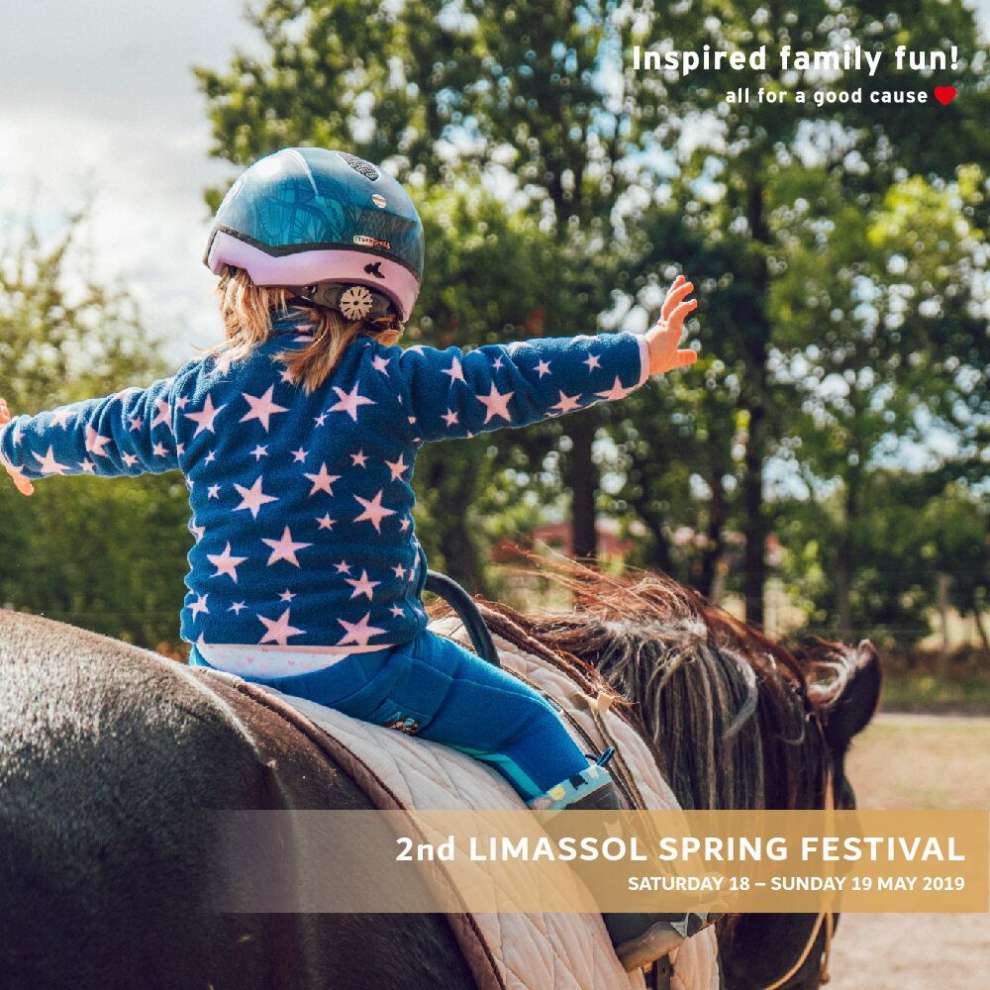 For more information: call "Inspired Family Fun" at Tel: +357 99300256
https://www.facebook.com/inspiredfamilyfun/
https://www.instagram.com/inspiredfamilyfun/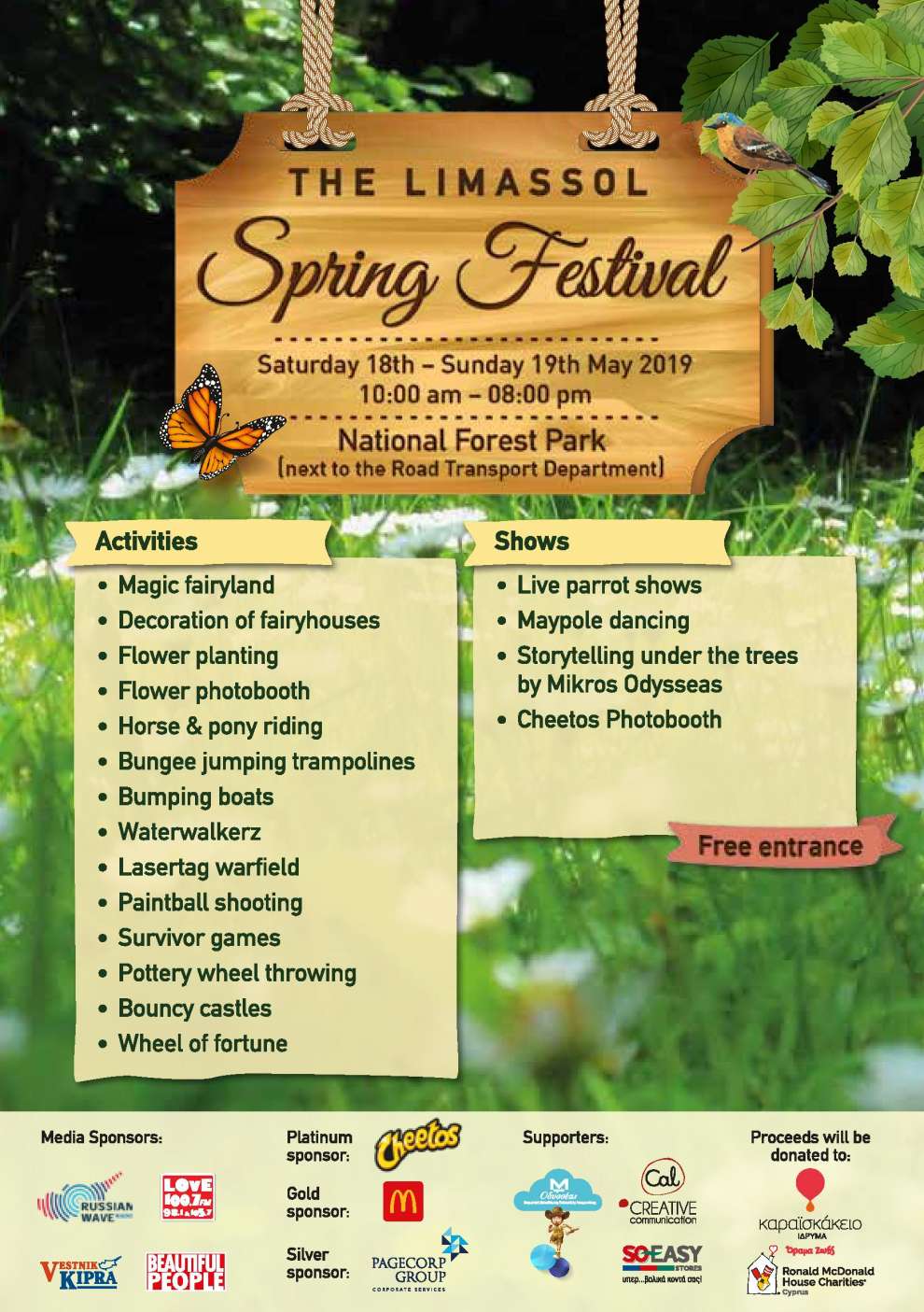 Latest (30) articles about SPRING