Enjoy two days of endless fun in the most beautiful park of Limassol, the National Forest Park, next to the Road Transport Department.
Guests will enjoy beautiful moments of activity with 1000 pumpkins for carving and decorating, horses and pony rides, seasonal flowers, dinosaur excavations, wheel pottery, coloured sand bottles and many other activities.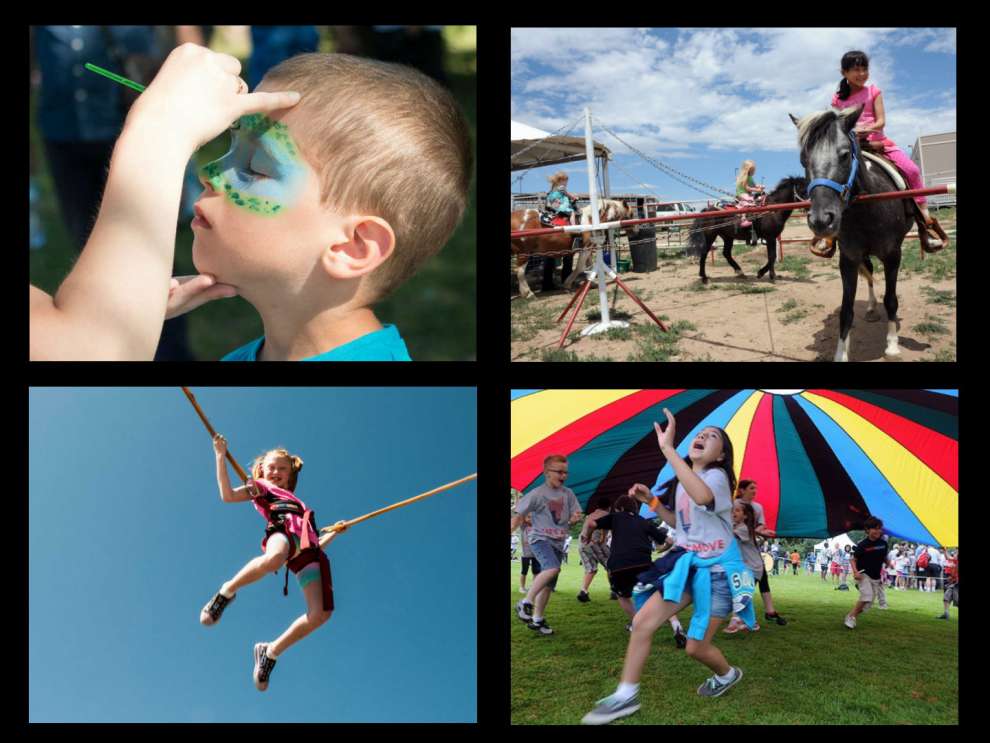 Thousands of pumpkins to carve and decorate, horse and pony rides, bungee jumping, climbing tower, dinasaur excavations, funfair, survivor games field and so much more!!!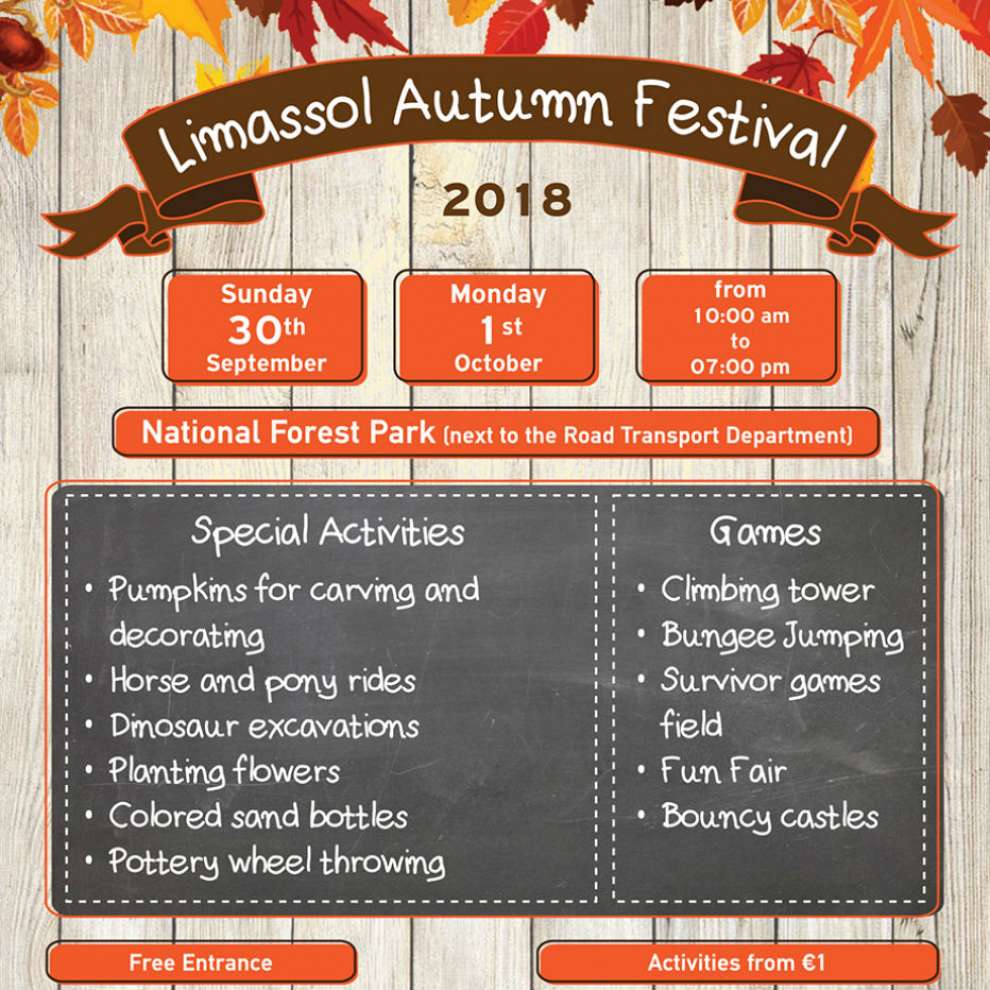 Net proceeds will be donated to the Antileukemia Society "ZOE" and the Karaiskakion Foundation.
Free Entrance
Games - Activities from €1
Source: All for a good cause