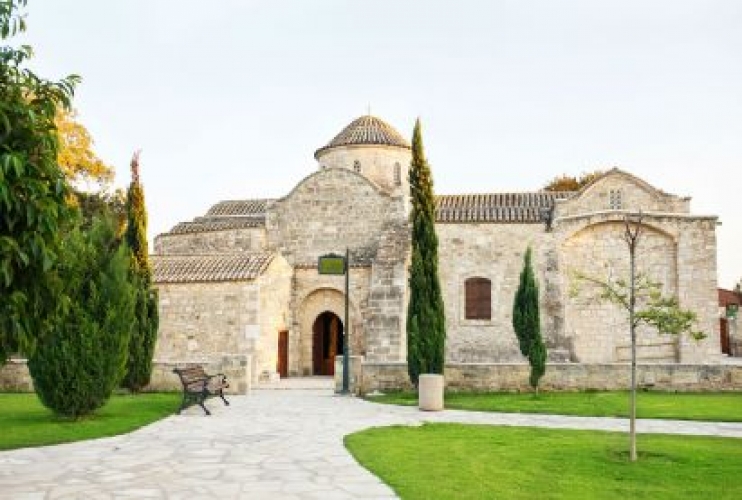 Angeloktisti Church
The church contains sacred images of different seasons and styles
This 11th century Byzantine church, whose name means "built by angels", was erected over the ruins of an Early Christian basilica in Kiti. The original apse survived together with one of the finest pieces of Byzantine art of the Justinian period, a rare 6th century mosaic of the Virgin and Child between two archangels. Only Cyprus and Mount Sinai have mosaics of this period surviving due to the the iconoclastic decrees ordering the destruction of most icons and objects of idolatry. Similar mosaics were those from the Church of Kanakaria, now on display in the Byzantine Museum in Lefkosia (Nicosia).
This church regularly holds a festival on the 15th of August where you can experiance traditional Cypriot dancers, shows, market stalls, food and activities for children.
It should be noted most church parishes hold regular charity events in their courtyards or in their local village squares!
Monday - Saturday [Summer]: 07:00 - 18:45
Sunday [Summer]: 09:30 - 18:45

Monday - Saturday [Winter]: 07:00 - 16:45
Sunday [Winter]: 09:30 - 16:45
Entrance is free.