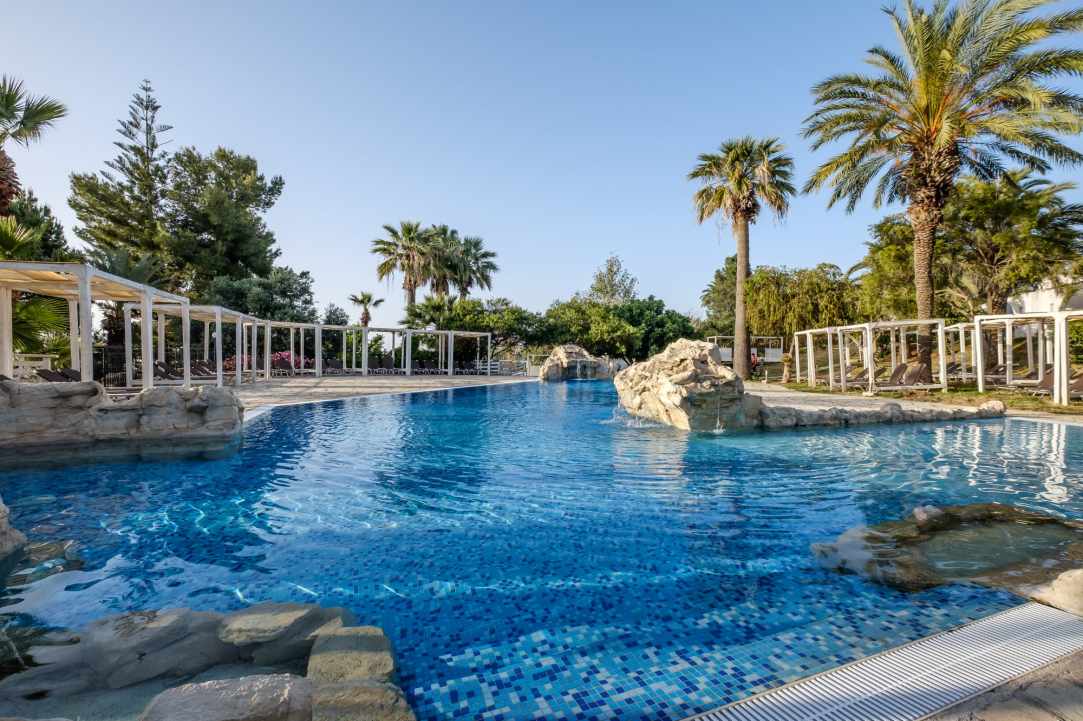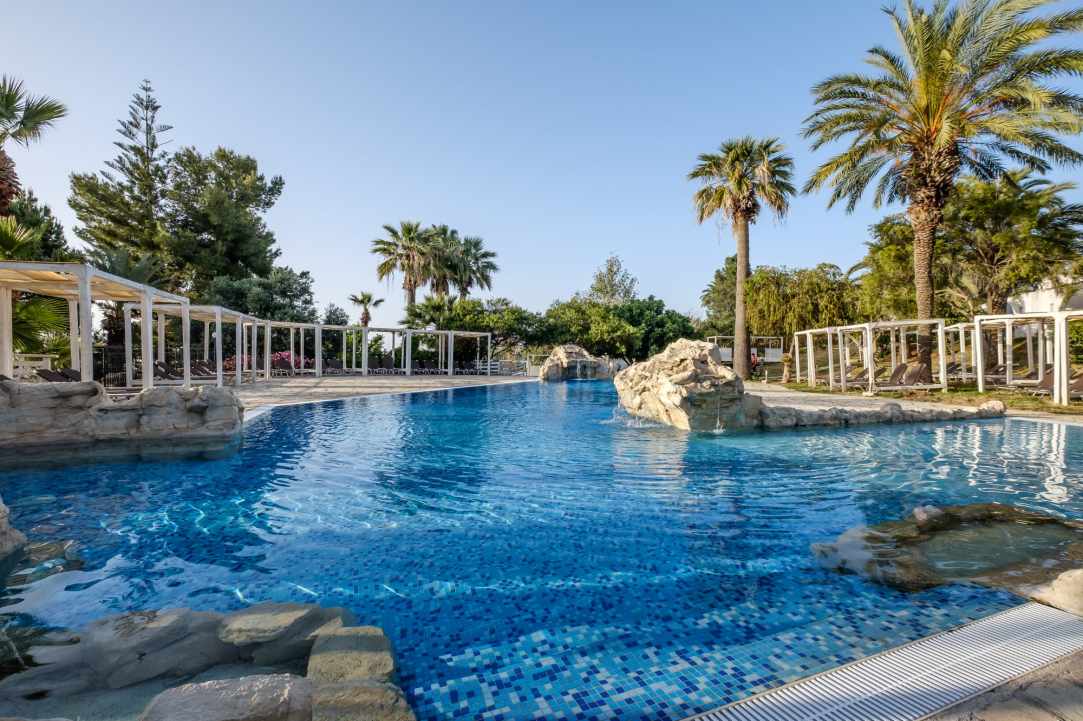 Latchi Family Resort
The experiences you garner are unique!
Latchi Family Resort is located in Latchi. From the resort, guests can enjoy easy access to all that the lively city has to offer. With its convenient location, the hotel offers easy access to the city's must-see destinations.
The Resort is built in the traditional local style which gives it a charming island feel. All rooms overlook a part of the Resort's beautifully landscaped gardens with each room offering an exclusive terrace, balcony or garden. Comfortable and spacious, their accommodation offers everything a guest could need for a wonderfully relaxing stay.
The Terrace Restaurant serves authentic local delicacies and offers a cellar and a terrace. It serves a variety of Mediterranean dishes, with a special emphasis on healthy meals. The poolside bar offers cocktails, wines, beers, fresh juices and smoothies.
All-Inclusive packages include all the necessary ingredients for a dream vacation and it is definitly good value for money.
Holidays are synonymous with novel cuisines, exotic cocktails, soaking up the sun's rays and relaxing in the sea breeze!