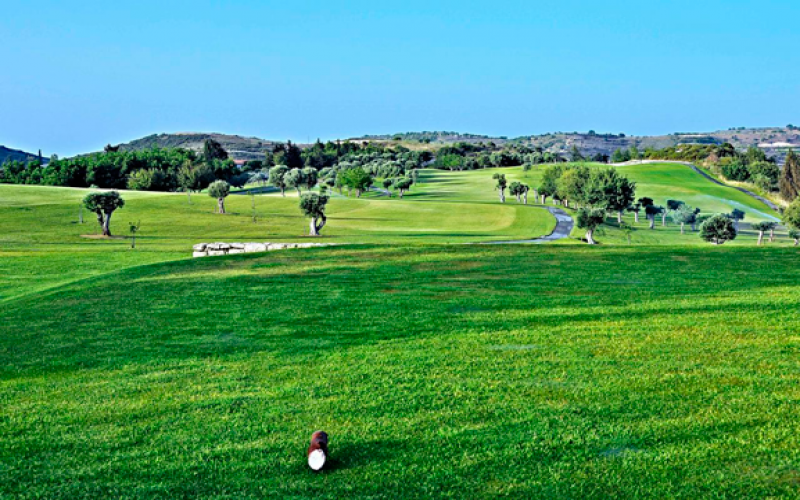 Minthis Hills Golf Club
A Golfers Dream...Hole in One!
Situated in a historical location (The grounds of a twelfth Century Monastery) from which the resort took its name. Originally designed by golf course architect Donald Steel, with extensive enhancements carried out by McKenzie and Ebert, the course is easily made by foot if so desired. Panoramic views of the striking Troodos Mountains are in range; also the region of Pafos and the sparkling Mediterranean Sea can be enjoyed from afar.
To top it off it is a looped course, with each nine returning you to the clubhouse, perfect for halfway refreshments!

Golf: 07:00 – 18:30
Bar & Restaurant: 08:00 – 19:00 (last order: 18:00)