Arminou
Visitors can enjoy the greenery and the beauty of nature
Arminou is a picturesque village in the province of Pafos. According to the official census of 1 October 2001, Arminou had 26 inhabitants.
At Arminou village, visitors can enjoy the greenery and the beauty of nature, meets stone-built houses of folk architecture, narrow streets, the restored faucet and the dam which is one of the most famous sights of the village.
You can see areas of wild vegetation, olives and small orchards with vegetables and fruit trees such as apple trees. Very close to Arminou, there is a centuries-old olive tree, the rich pine of Pera Vassa, as well as the famous "Kelefos Bridge".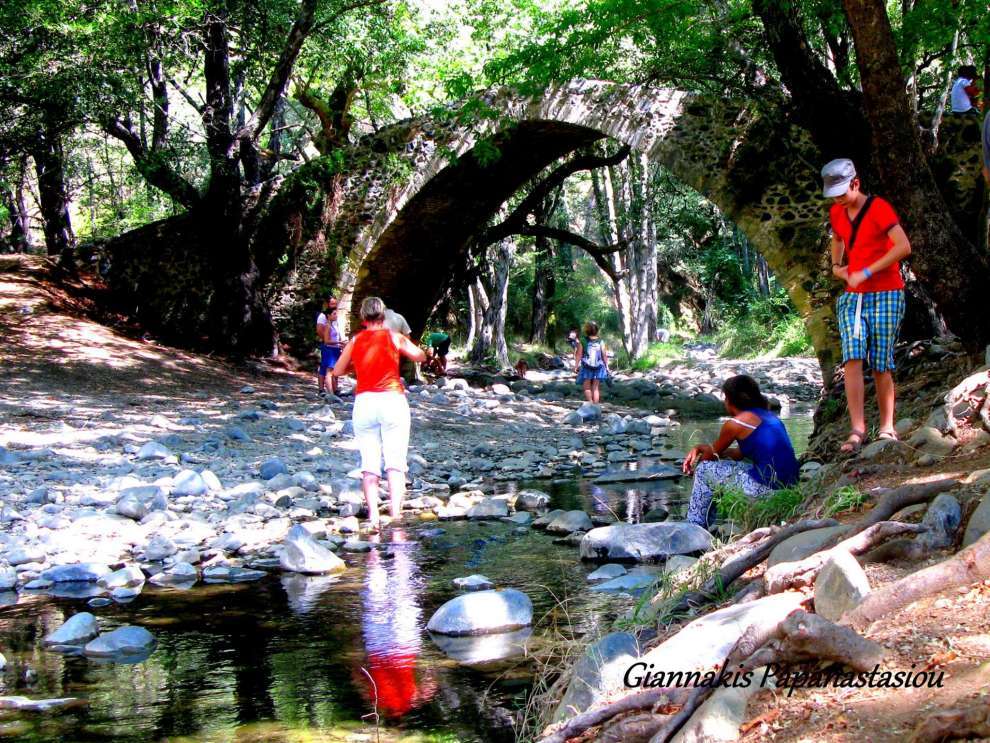 Photo: Giannakis Papanastasiou
The main church of Arminou is dedicated to Agia Marina. Also in the village is the Holy Cross church, dating back to the middle of the 18th century. Unfortunately, nowadays only one small temple and the courtyard are preserved. Today, the temple is preserved as an archaeological site, while its main treasure, a large wooden gilded Cross, has been transferred to the new church of the village, dedicated to Agia Marina. It is said that this Cross was preserved in the church of the once-mixed village of Sushki, but left alone and came to the Arminou community.