Watch the emotional video
A 17 year-old spent 2 years saving to buy his best friend a motorised wheelchair!
A 17-year-old student, Tanner Wilson, spends 2 years saving up to buy for his best friend, Brandon Qualls a motorized wheelchair!
This happened at the Caddo Hills High School in Arkansas, USA in front of hundreds of students!
Brandon was struggling with his wheelchair, his hands used to get very tired, and so Tanner made the decision to make his best friend's life easier by buying him a motorized wheelchair, he saved money slowly slowly for two years!
Apart from Tanner, whose initiative was his of course, his parents and many of his classmates also contributed to buy the wheelchair.
This student is an example to all of us and worthy of admiration!
''He made my dream come true'' Brandon says.
''I wish people would care more about others than just themselves'', Tanner says.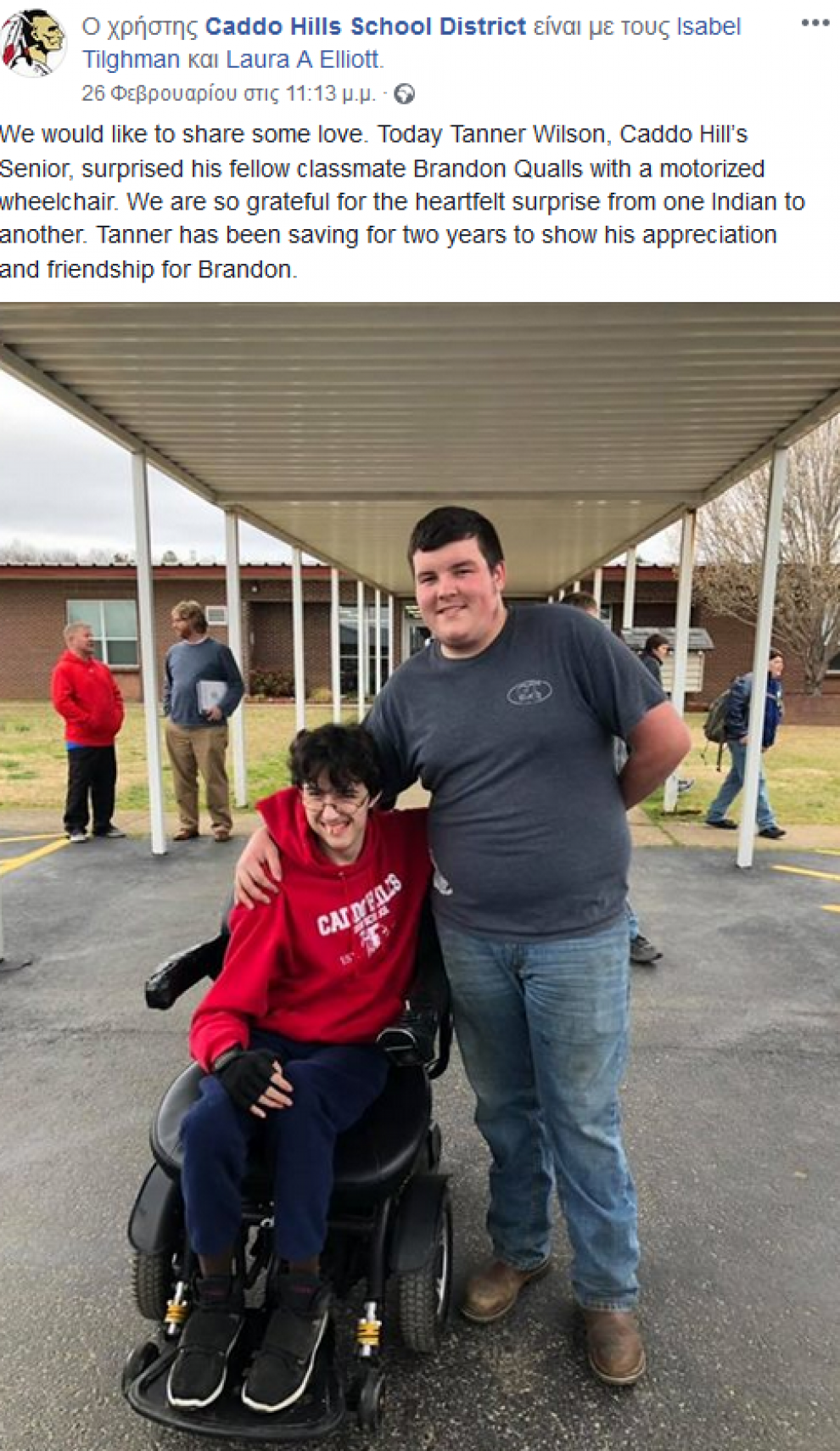 The video shows Brandon's joy that his dream became true thanks to his best friend, it was something he didn't expect!
Watch the emotional video:
Photos from: https://www.newside.gr/