"Concert in Antique Style II" by "The Commandaria Orchestra'"
Sunday March 25th 2018, in Nicosia!
Αt the 3rd Festival "Medieval Nicosia" entitled "Concert in Antique Style II",Holy Cross Catholic Church (Pafos Gate) Nicosia / Sunday, March 25th, 2018, 20:00.
«Commandaria Orchestra's», «Concert in Antique Style II» ,presents compositions for a small string ensemble, based on thematic material (fragmented or in its entirety) from medieval secular music.The composers' sources were early music manuscripts, folk music tradition, etc.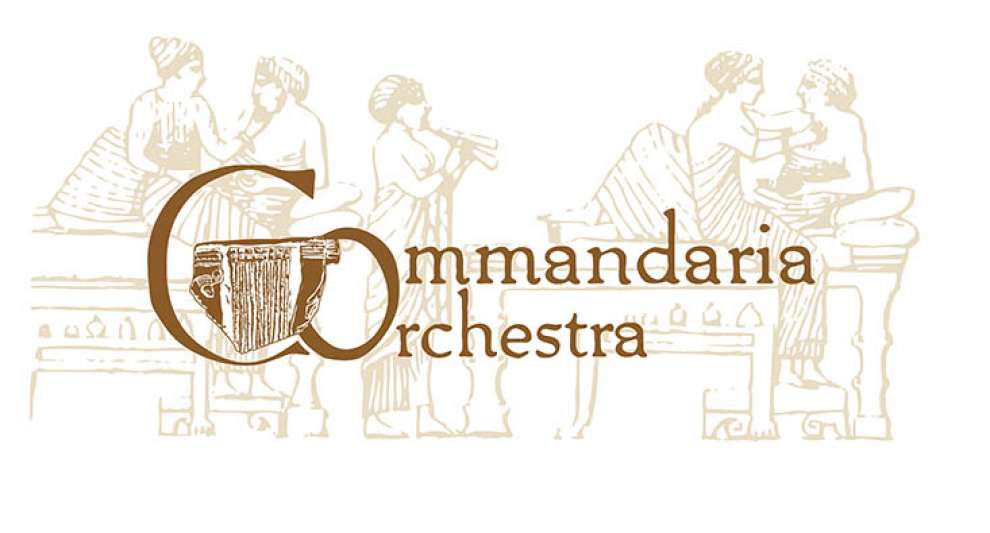 The program consists of the Cypriot-French repertory found in the so-called Manuscript of Turin. This musical manuscript is undoubtedly an heirloom and an indisputable proof of the cultural heritage of Cyprus; indeed of the entire world's cultural heritage. In this document, sounds and melodies are recorded from the medieval period of the kingdom of Cyprus and it is preserved today in the National Library of Turin.
Also, Elizabethan Songs transcribed from 16 century manuscripts by Peter Warlock and music by Anastasia Guy, Komitas, and Ravel will be performed.
Conductor: Francis Guy
Mezzo-soprano: Tsveta Christoforou
Nasa Patapiou recites her poetry.
Commandaria Orchestra
Aritstic Director / Conductor: Francis Guy
Leader: Pavel Rotaru
Violin: Marianna Doncheva,
Viola: Valentina Valova
Cello: Doros Zesimos
Double Bass: Eleana Andreou
Informations
"The Commandaria Orchestra" (42 Knights & Pafos Street, P.O.Box 23), 4630 Erimi, Limassol, Cyprus
Tel: 00357 25873808 / Fax: 00357 25821718
Mob: 00357 99907636
Email:
Website: www.cypruswinemuseum.com
Facebook: https://www.facebook.com/CyprusWineMuseum.Commandaria/
About The Commandaria Orchestra
The Commandaria Orchestra of Cyprus was established in 2009 by The Cyprus Wine Museum.
The appellation of the Orchestra directly refers to the region where the Orchestra and The Cyprus Wine Museum are based, the Great Commandery of Cyprus (Kolossi Castle) which was founded by the Order of Saint John. Commandaria is also the unique sweet wine of Cyprus that Homer and Hesiod mention in their opuses. The word 'orchestra' has its roots in the word 'orchos', which during the Homeric years meant row of vines and it is related with the cult of Dionysus.
Commandaria Orchestra Mission
The Commandaria Orchestra's main target is the implementation of the visions of The Cyprus Wine Museum, not least of which is the desire to promote Cypriot culture. The rich repertoire (chamber and symphonic) of the orchestra includes theme masterpieces related to the Middle Ages and the performance of contemporary music. A number of first performances – most of which were dedicated to the orchestra – have been performed and recorded.
Amongst the achievements of the Commandaria Orchestra are a series of concerts in Greece and Bulgaria in 2012 and 2013, collaborations with The Sofia National Opera and Ballet and The Varna State Opera, collaboration with The Comédie de Genève in the production of "Cassandre" by Michel Jarrell, directed by Hervé Loichemoi and performed by the French actress Fanny Ardant during The Pafos 2017 European Capital of Culture and many others.