DARA O BRIAIN
The world-class stand-up comedian is back on tour, with a brand new show and coming to Cyprus!
Irish world-class stand-up comedian Dara Ó Briain, one of the most charismatic, intelligent, fast-talking and downright funny live performers working today, is back on tour, with a brand new show and is coming to Cyprus!
Don't miss this world class stand-up comedian and master of audience interaction, armed with his supersonic wit and provocative observations, in his eagerly awaited new show!

"His set is a masterclass in intelligent, no-frills stand-up"
The Guardian
"If you want a comic who can hold an audience in the palm of his hand for two hours, here's your man"
The Times
"Sharp wit from a superfit mind"
The Evening Standard
"These are classy routines, that assume the audience's intelligence and condescend to no one"
The Guardian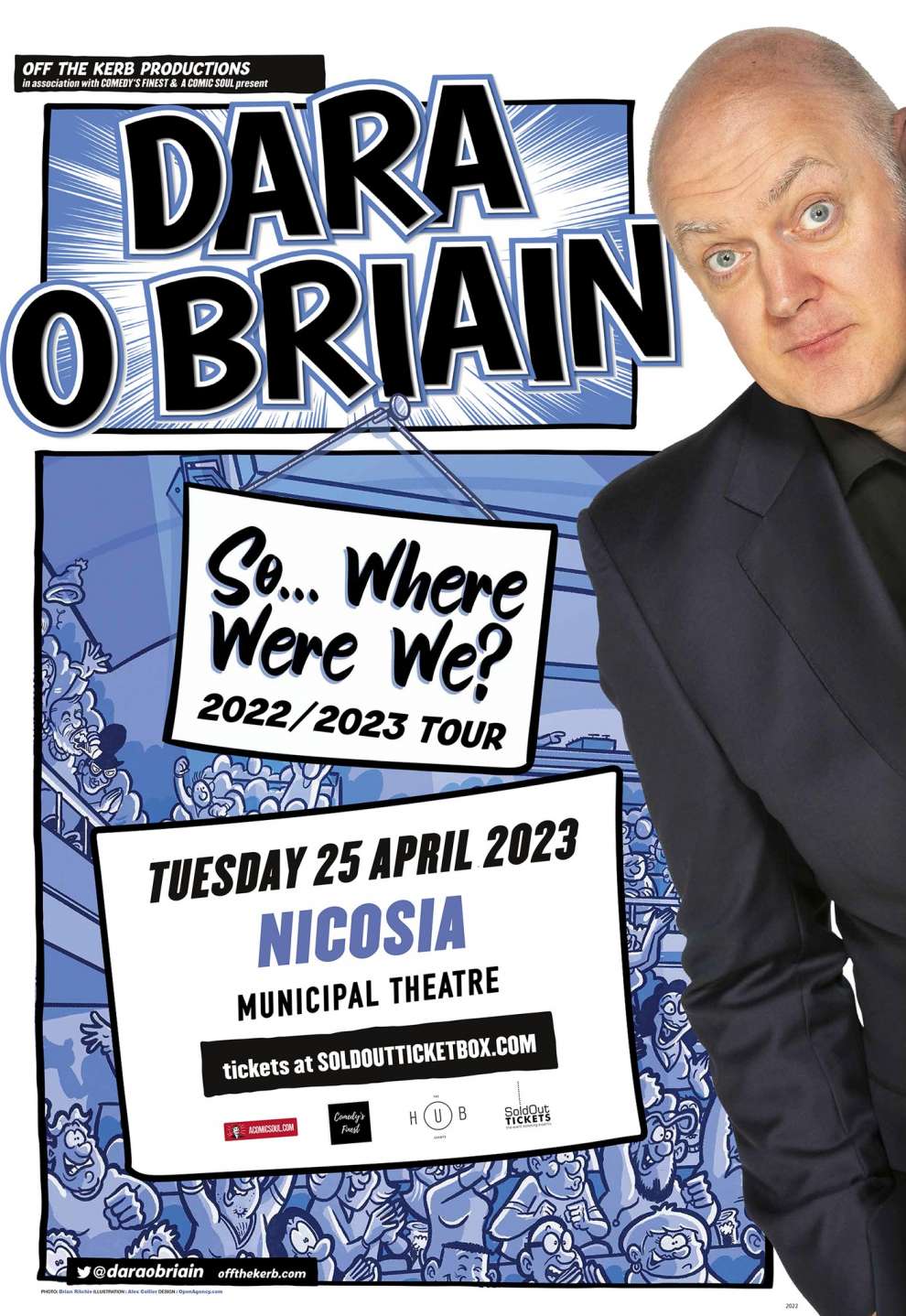 After an unprecedented pause from touring in March 2020, Dublin's own Dara Ó Briain has learnt his lesson and returns to the stage in 2022 with seemingly no intention of stopping, bringing a huge, brand new (and aptly named) tour So… Where Were We? up and down the country as he gets back to his usual sidesplitting mischief.
Once described by the Irish Independent as Britain's favourite Irishman, Dara Ó Briain's has long established himself as a stalwart of modern entertainment, not just as a stand-up comedian but as a presenter, game show host and author. But having toured extensively across the world, his popularity extends far beyond Blighty.
Born in 1972 in Bray, a coastal town just outside of Dublin, Ó Briain came to prominence as a children's TV presenter on RTÉ in the 90s whilst finding his feet as a stand-up in his own time.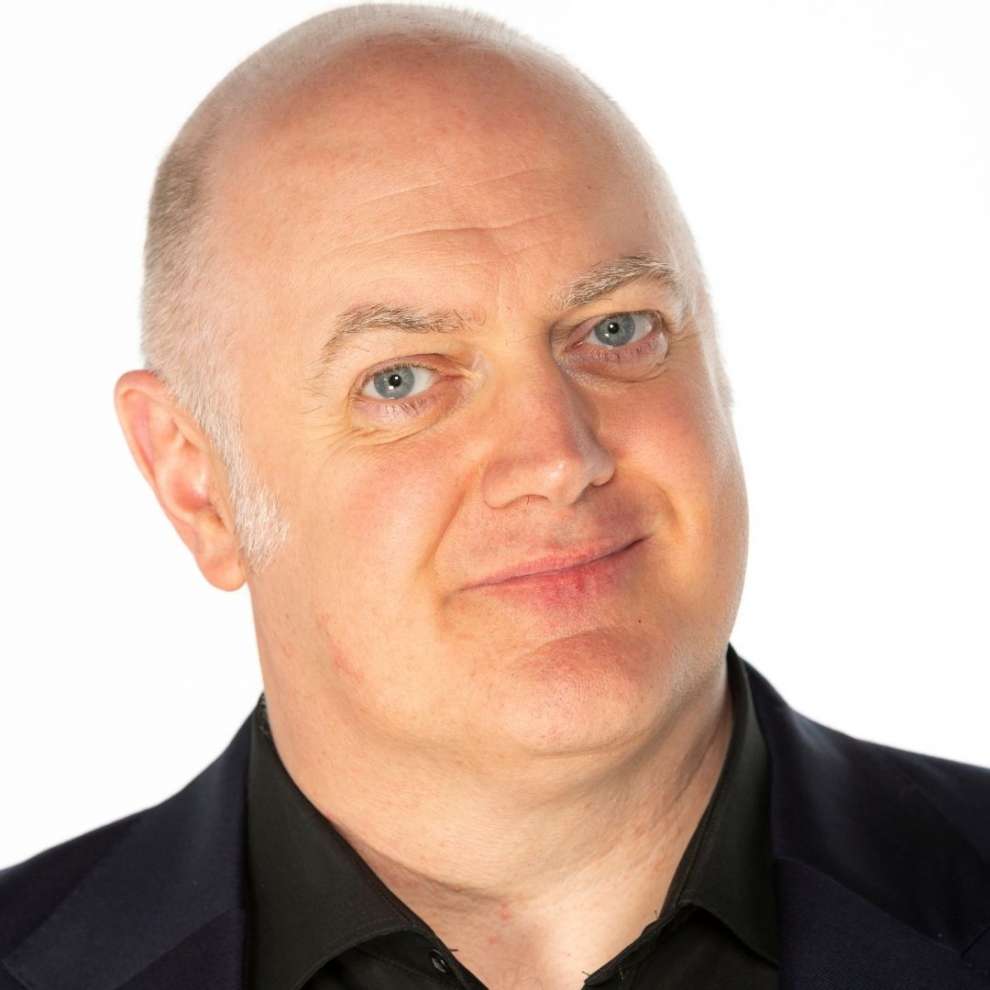 Having recognised his comedic potential, RTÉ producers made the young comedian a panelist on the topical comedy show Don't Feed The Gondolas.
Now established as a one-to-watch, Ó Briain began performing at Irish showcases at international comedy shows and festivals, from Montreal to Shanghai. His annual show at Edinburgh Fringe Festival became one of the event's best-selling highlights. Wracking up more and more television appearances, such as The Live Floor Show and Never Mind The Buzzcocks, in 2003 he made his first appearance of many on Have I Got News For You. Around the same time, Ó Briain co-founded the production company Happy Endings, whose show The Panel, which he also hosted, proved to be a huge success in Ireland.
But the funnyman's big TV breakthrough would come in 2005, when he was appointed host of the BBC's satirical panel show Mock The Week, which has run every year since its inception. He has since gone on to present the likes of Robotwars, The Apprentice: You're Fired and Stargazing Live along with Professor Brian Cox.
Meanwhile, Ó Briain continued to hit the stand-up circuit relentlessly, even breaking the record for the most appearances in a year at Dublin's Vicar Street. In 2011, he also performed along with Jack Whitehall and Jon Richardson aboard a British Airways plane to raise money for Comic Relief, setting the new Guinness World Records title for the highest stand-up comedy performance in doing so.
He has released six DVDs from his tours over the years: Dara Ó Briain Live At The Theatre Royal (2006); Dara Ó Briain Talks Funny Live In London (2008); This Is The Show (2010); Craic Dealer (2012); Crowd Tickler (2015); and Voice Of Reason (2018). The Voice Of Reason tour was so popular that it lasted for two years, performing 180 shows across 20 countries, including Iceland, Russia, New Zealand and the United States.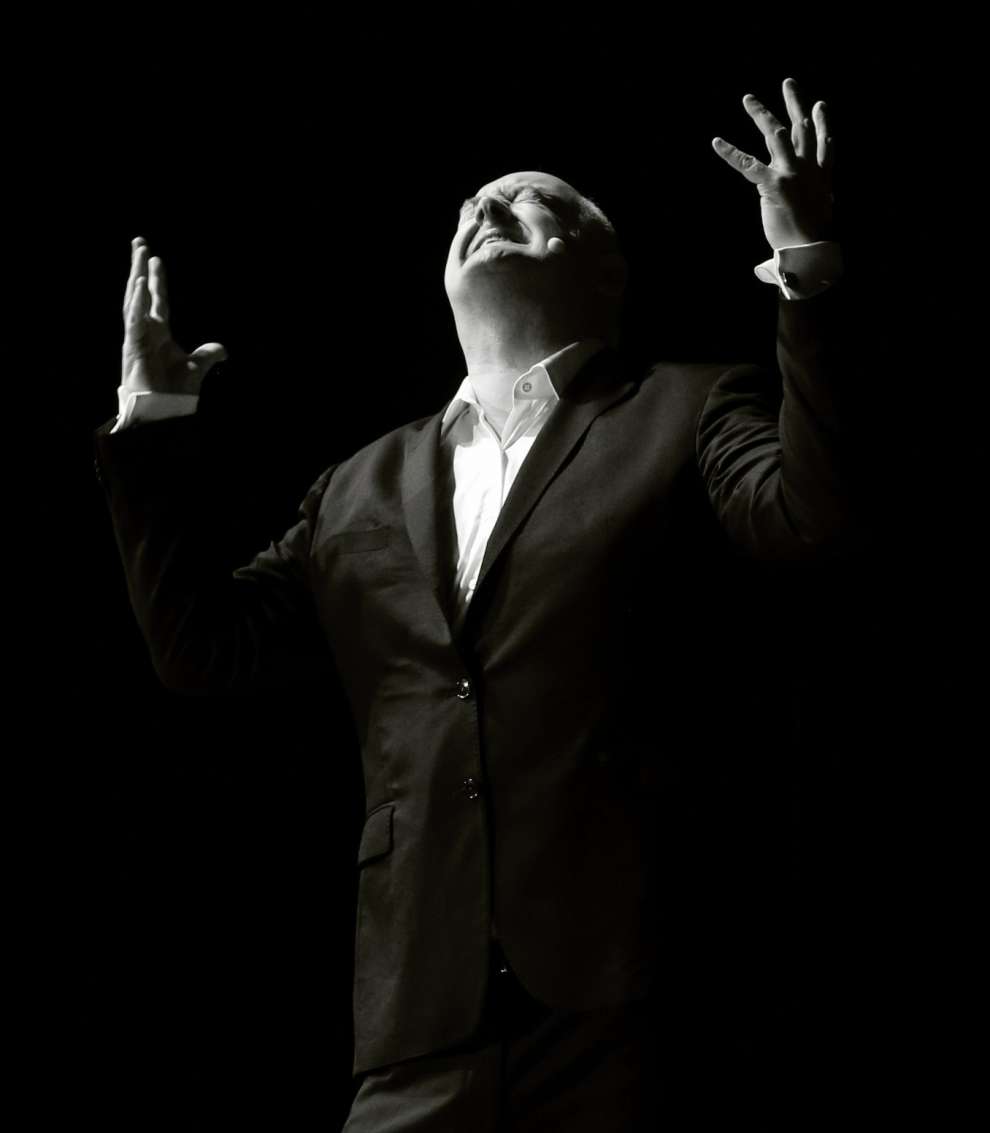 Where: MUNICIPAL THEATER OF NICOSIA
When: 25/04/2023
Tickets: From €30
Duration: 120'
Ages: 12+
Language: English
Tickets from soldoutticketbox.com