The world of the grotesque is the darkness within us.

Embodied is an art photography series by Angelina Demosthenous, capturing an improvised,intuitive performance piece by Demmie Da Costa. Within this healing dance ritual, the performing body is merely a vessel, an allegory for the soul: expressing, transforming,bereft of the Western archetypes of aesthetics and carrying its own spiritual, grotesque qualities.

The wild forest depicted in the photographs acts as a parallel world - the universe within -in which one could step in and out when s/he desires. This transforming space,mysterious and divine, acts as a reciprocal metaphor: an allegorical labyrinth. The idea of the labyrinth within has its roots in ancient cultures, where they practiced extispicy, a process that involved the solicitation of omens through a sacred ritual; the entrails of animals were studied by scholars who specialised in divination. Following this thought,the very concept of the labyrinth is inside the body, and that correlates to the labyrinth outside. Within this parallel world, what exists outside is a projection of what is inside the body, and vice versa. Subsequently, when one steps into the labyrinth outside him/herself, which in this case takes the form of the forest, one simultaneously steps into the labyrinth inside, exploring thus the core of one's existence.
The body, deprived of identity, becomes the central figure: one with the trees, the curves of the roots, the flow of the water. It becomes one with the forest; an inextricable bond of the self and the I.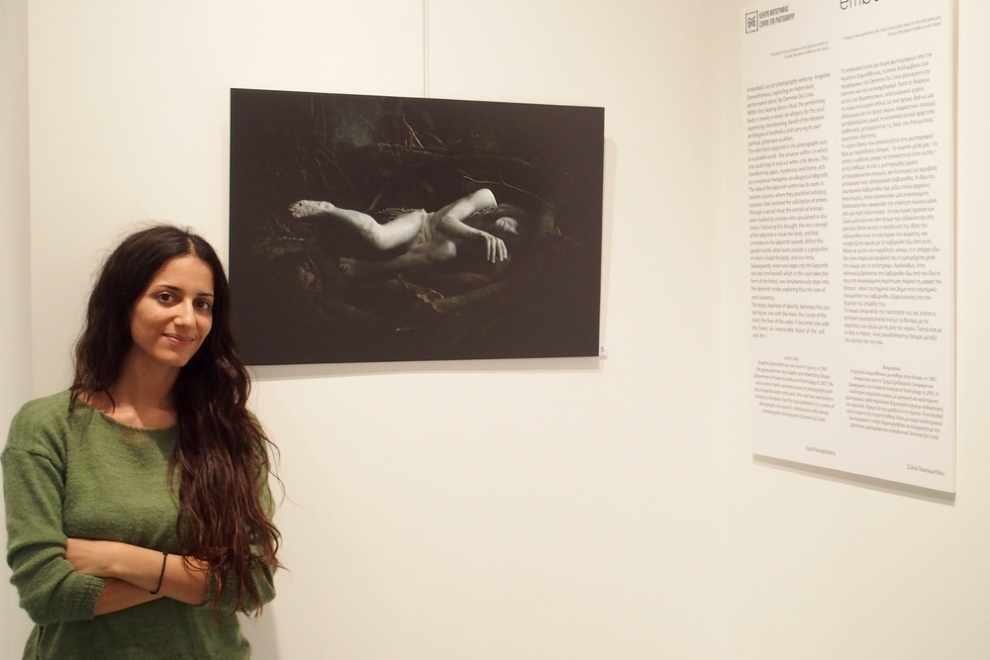 Angelina Demosthenous was born in Cyprus, in 1987. She graduated from the Graphic and Advertising Design Department of Frederick Institute of Technology in 2007. The artist works in both commercial and art photography and also frequently works with paint. She now lives and works in Limassol. Embodied is her first solo exhibition; it is a series of photographs conceived in collaboration with dancer, choreographer and educator Demmie Da Costa.

Exhibition closes 11th November.
Opening Hours: Monday - Saturday 10:00 - 13:00 & 15:00 - 19:00, Sunday - 16:00 – 19:00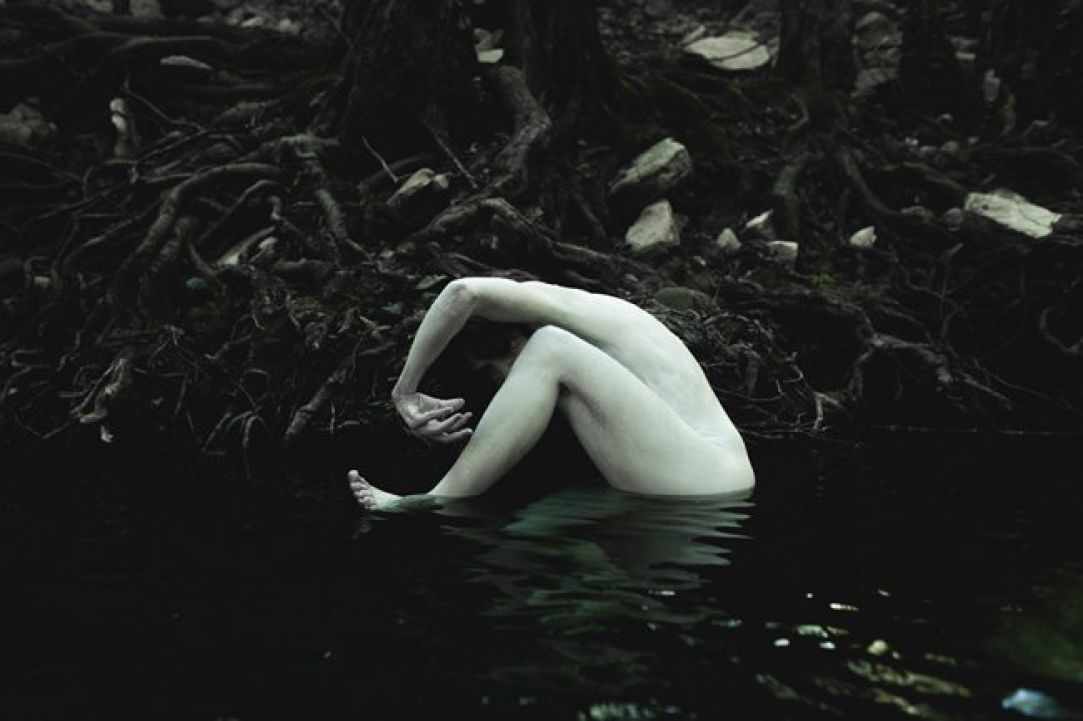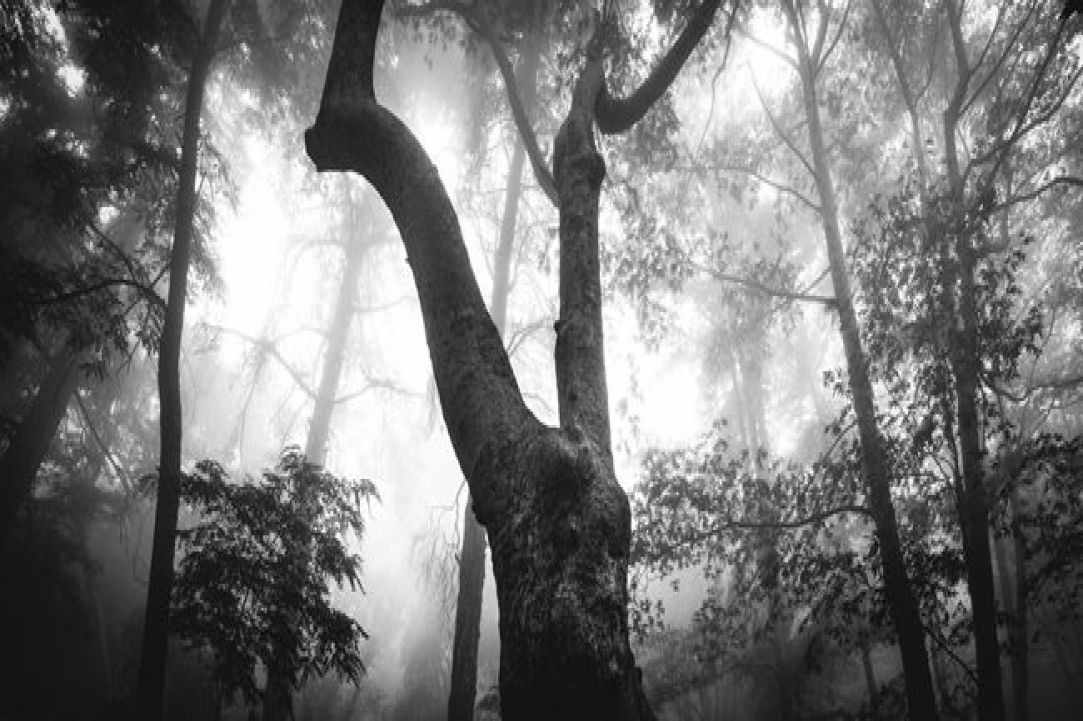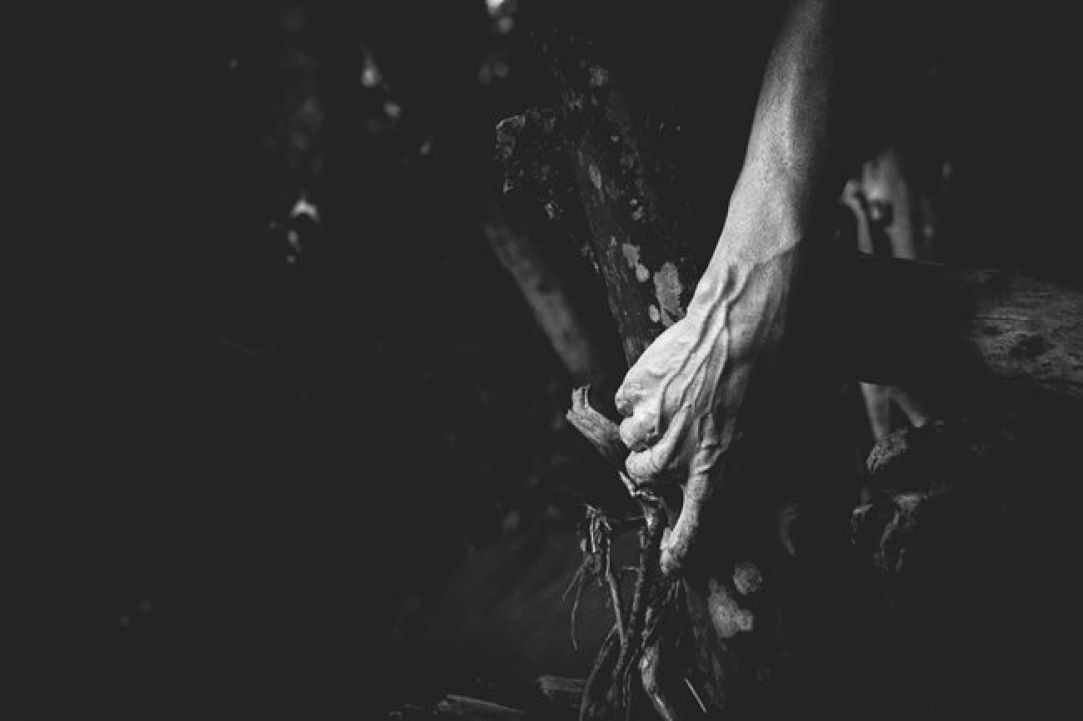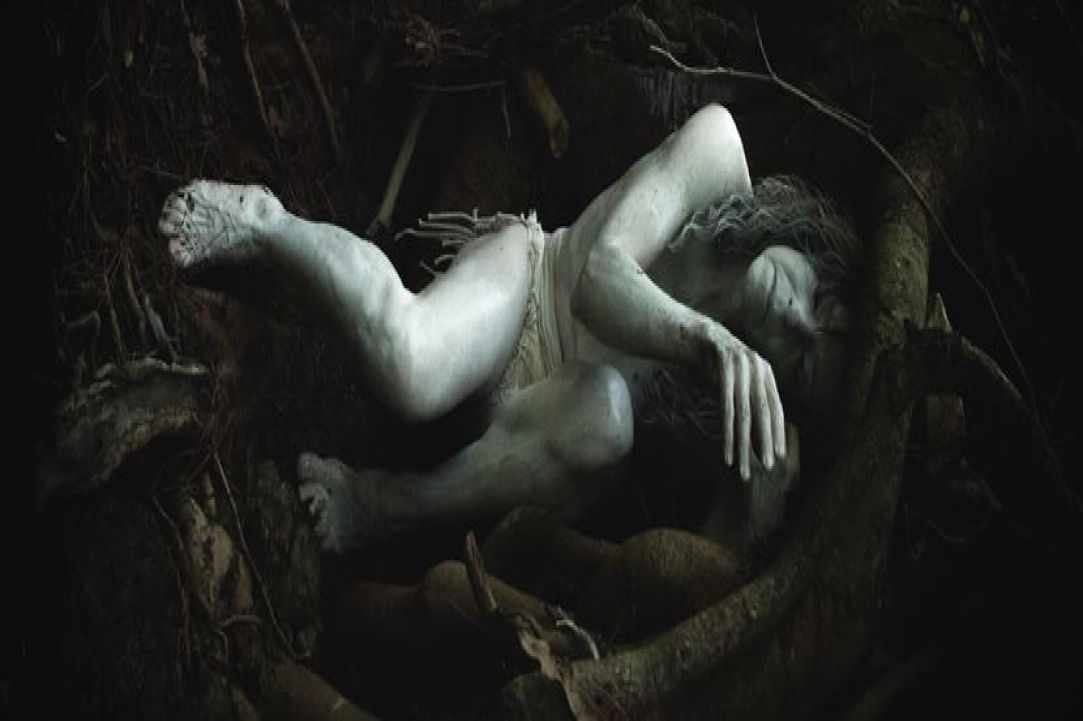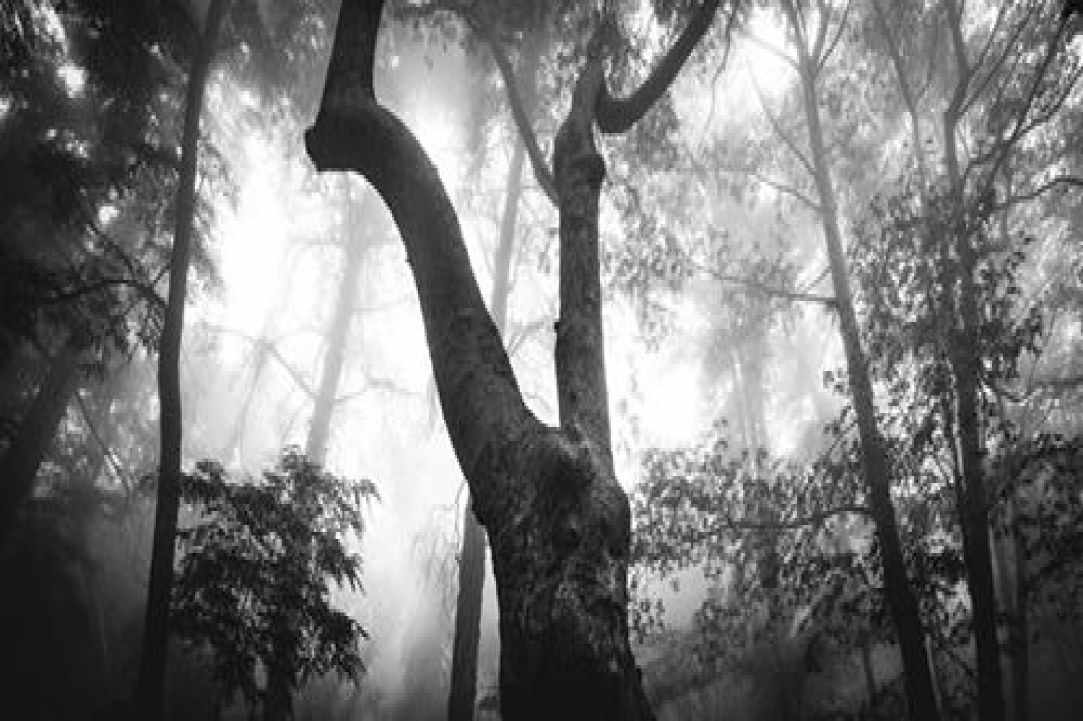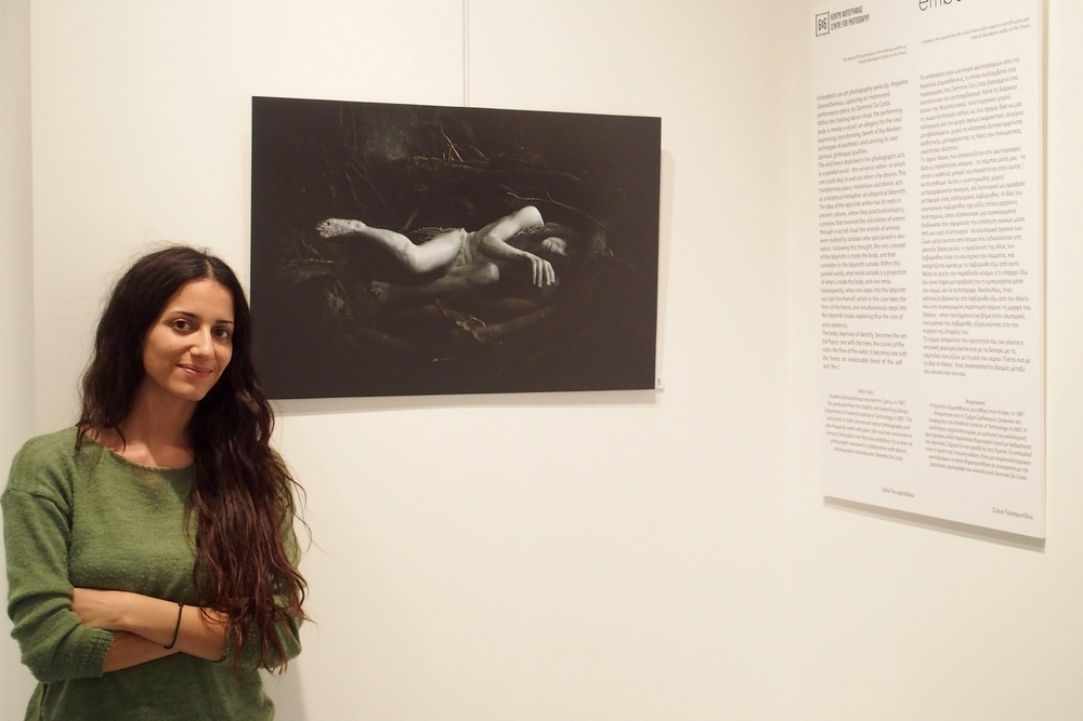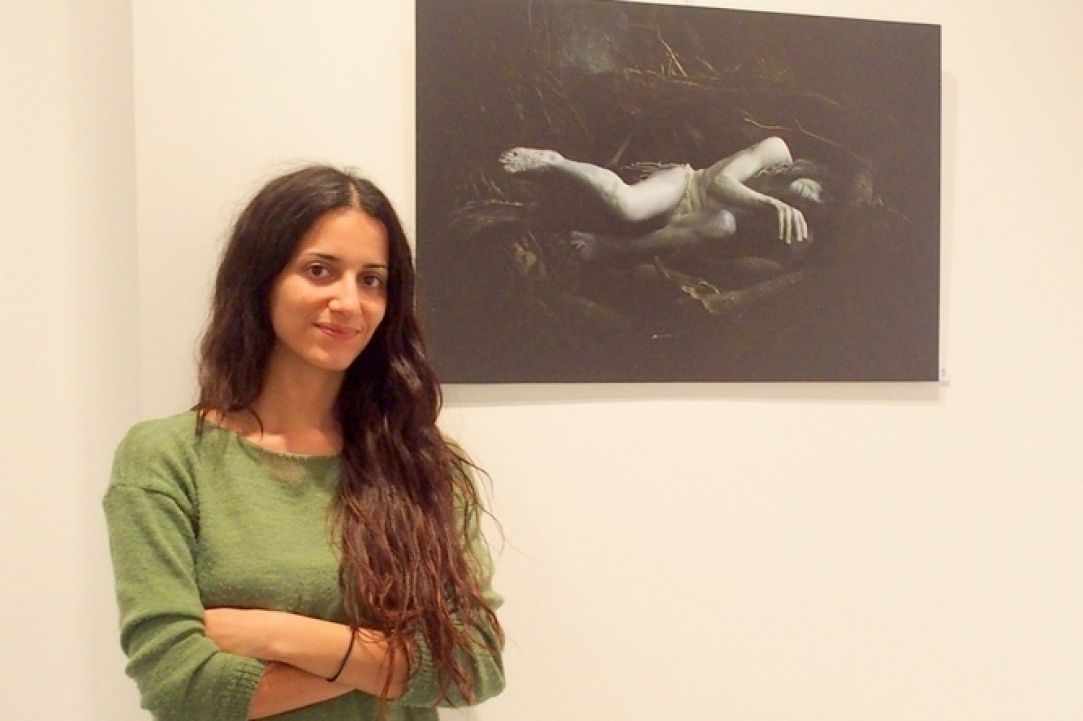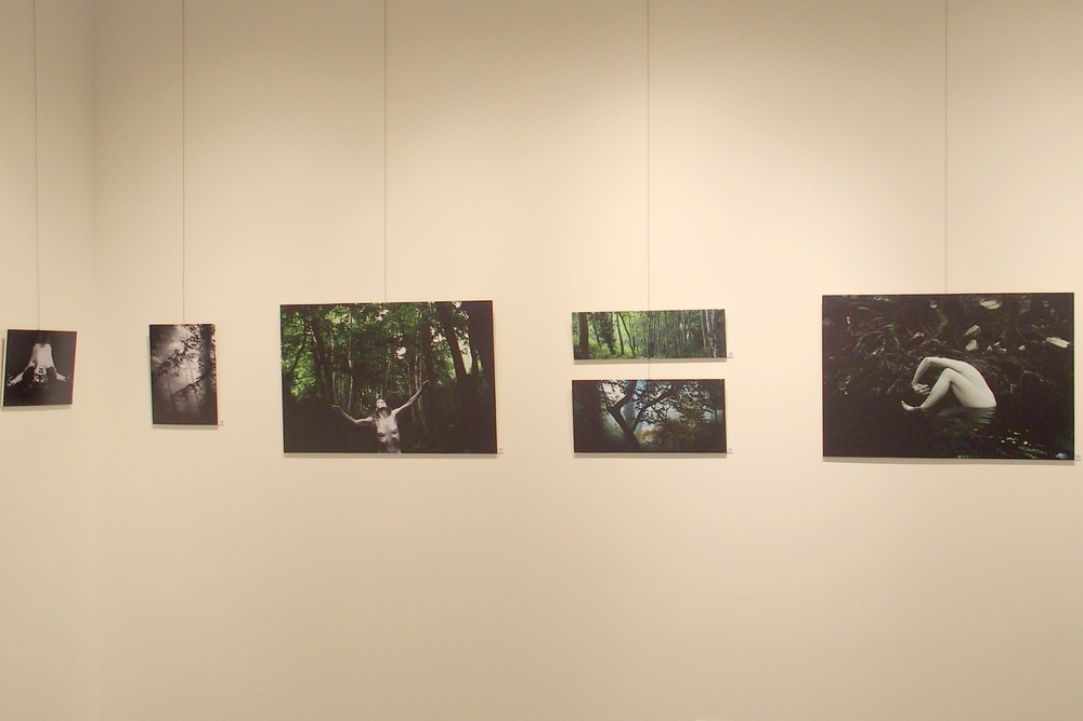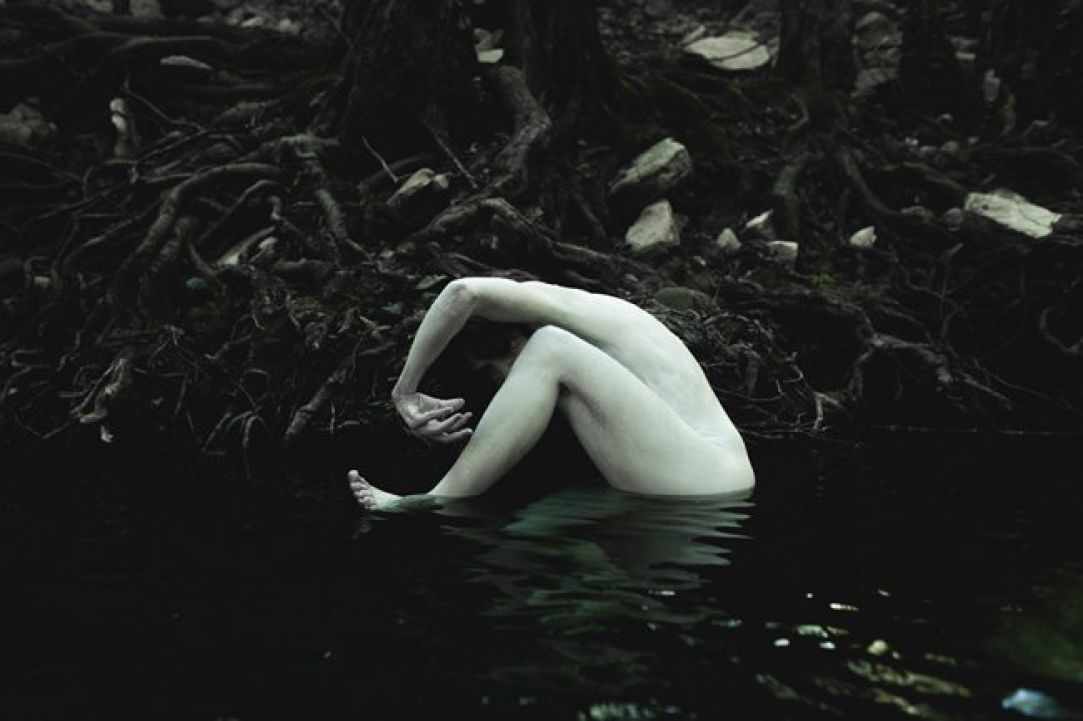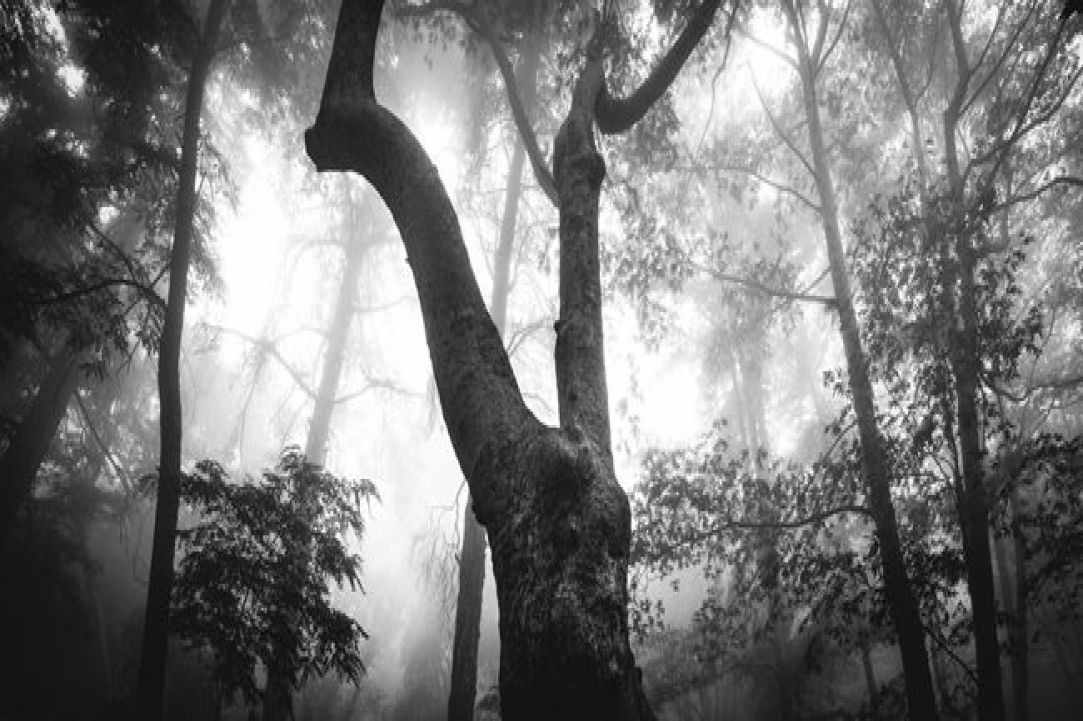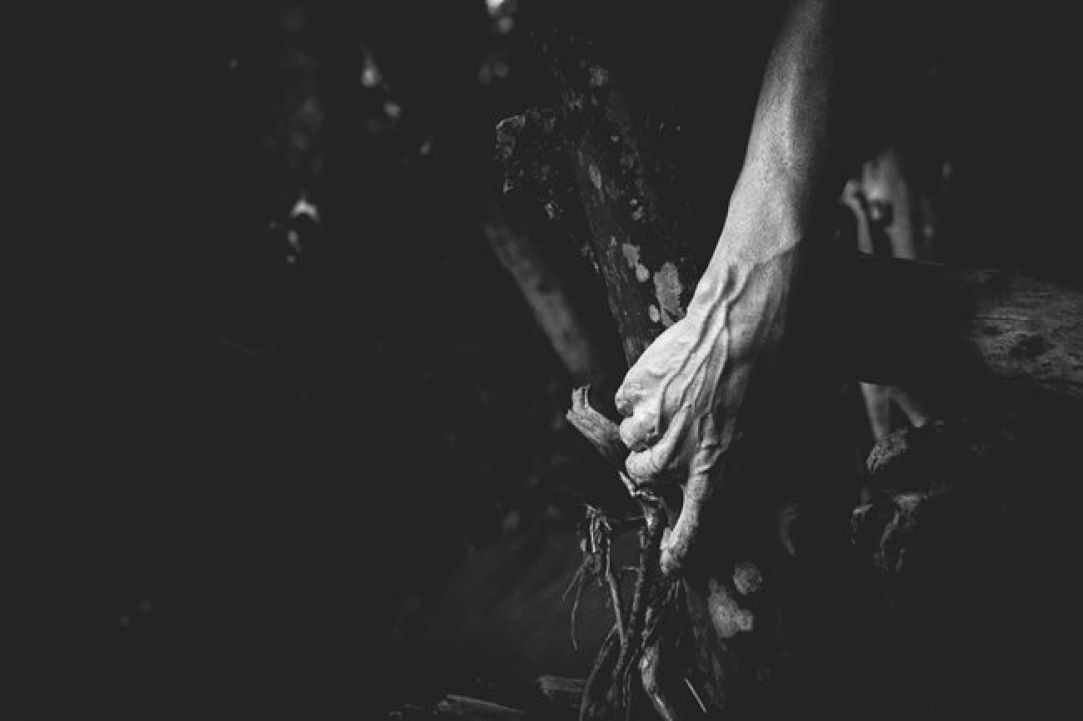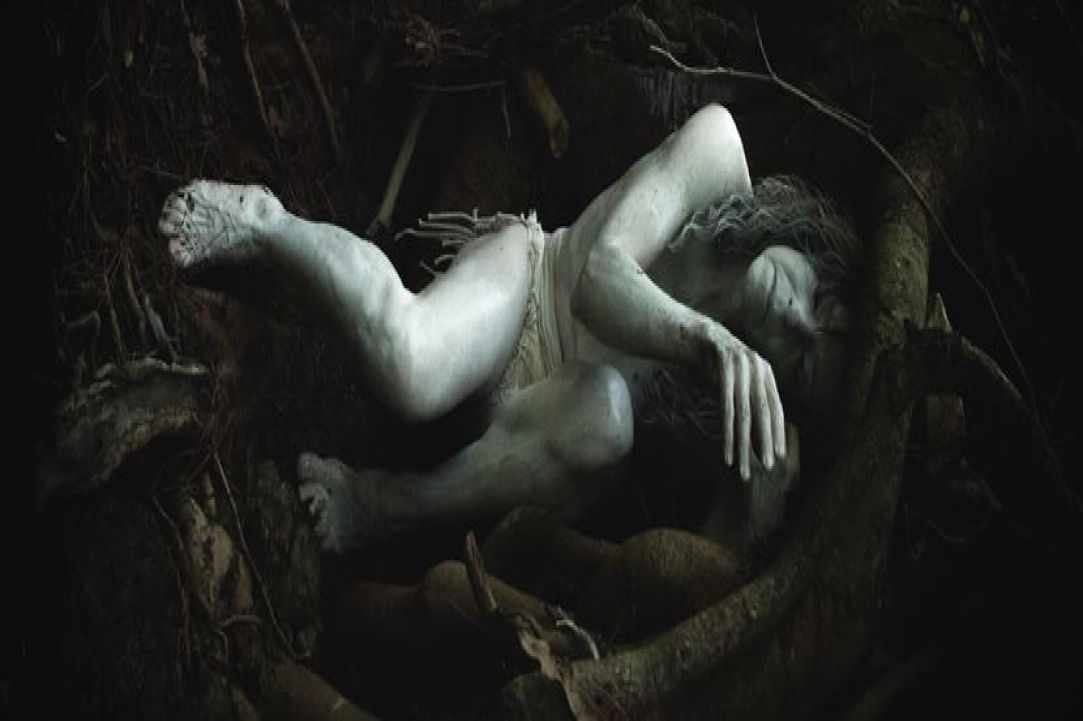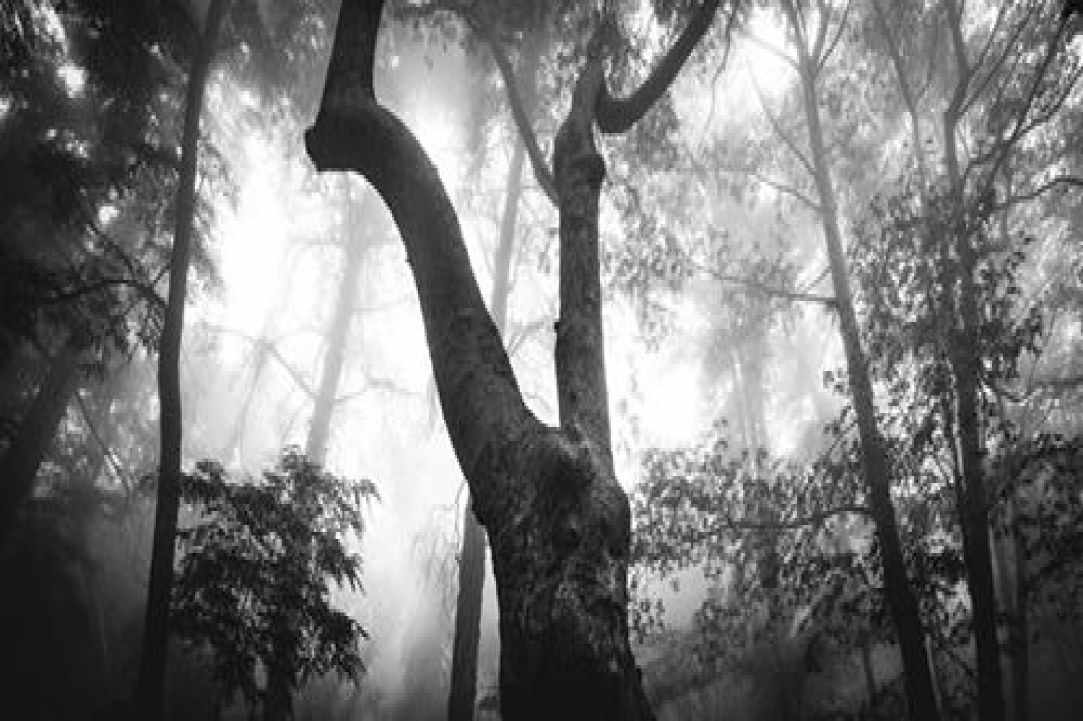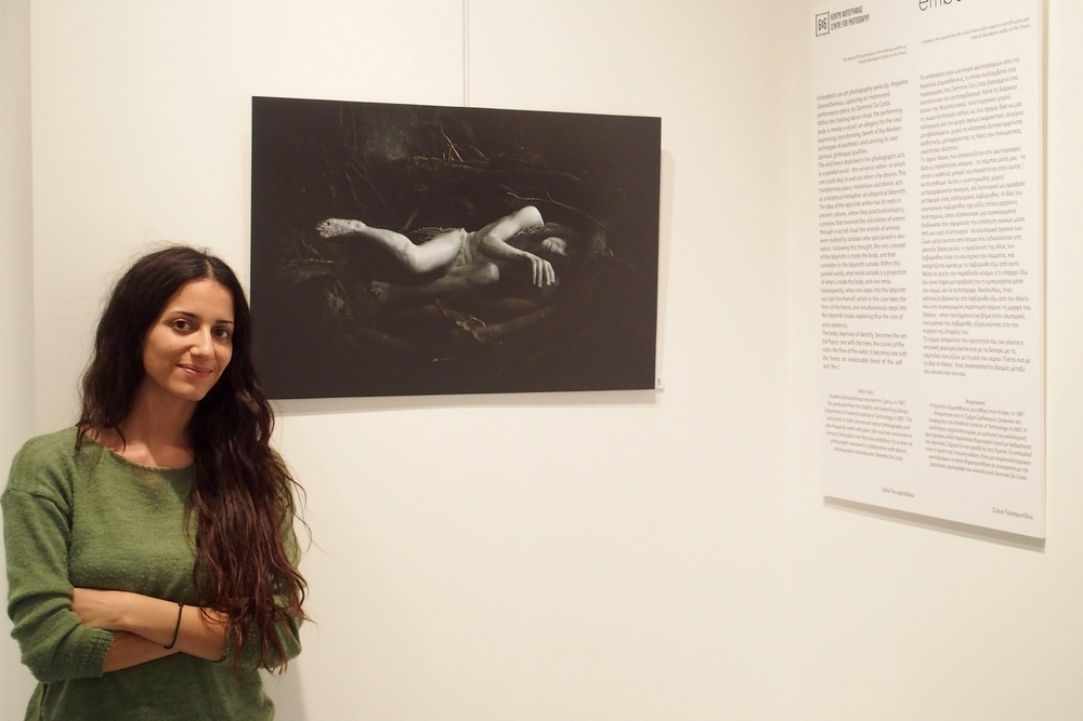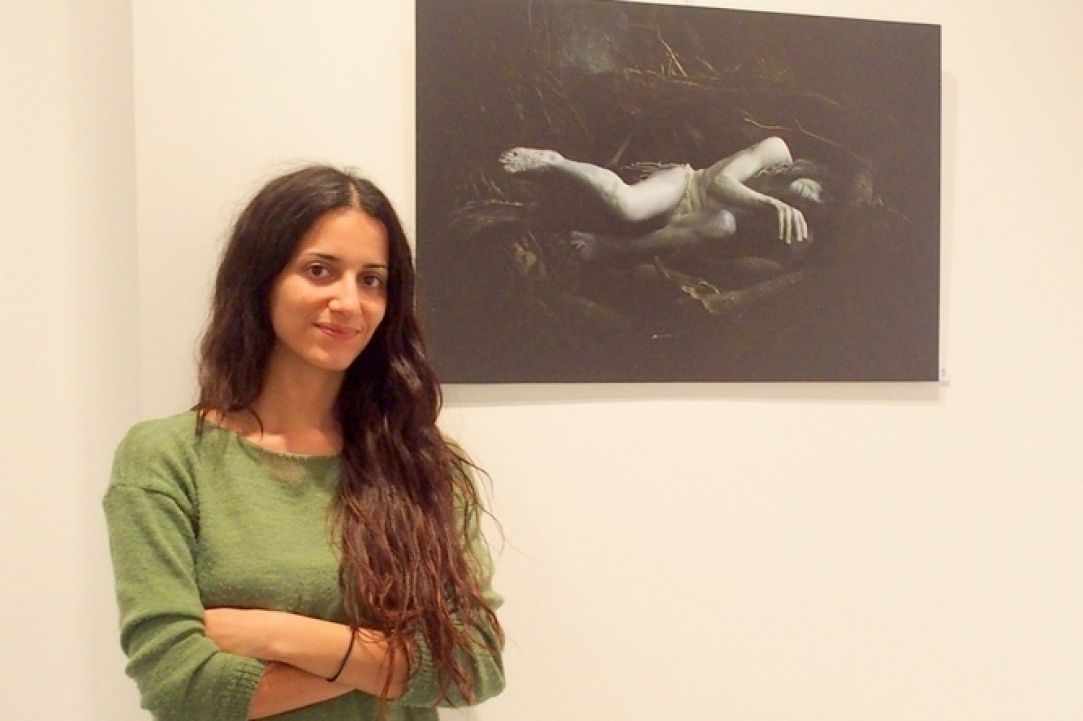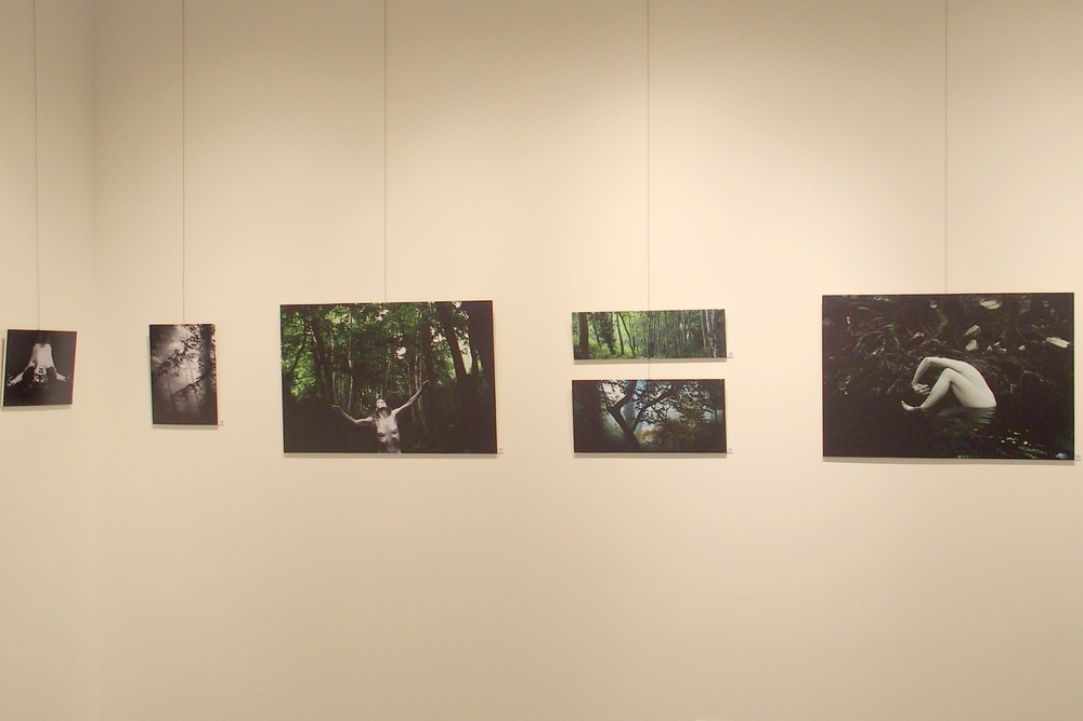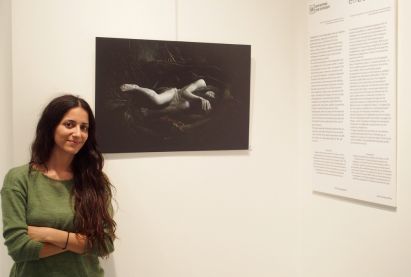 The world of the grotesque is the darkness within us.