An international professional boxing event
World Title Fights and International Cup competition Cyprus vs UK.
Mail Events Cyprus presents a night of world class professional boxing at the Agia Napa FC stadium.
In the main event, Daniel Peter Williams heavyweight champion is best known for scoring an upset knockout victory against Mike Tyson and challenging then-reigning WBC champion Vitali Klitschko.
In the main event, threat Spiros Demetriou will be in action as he continues his journey in professional boxing career as well as Sugar Atahasan- an Undefeated IBA Champion.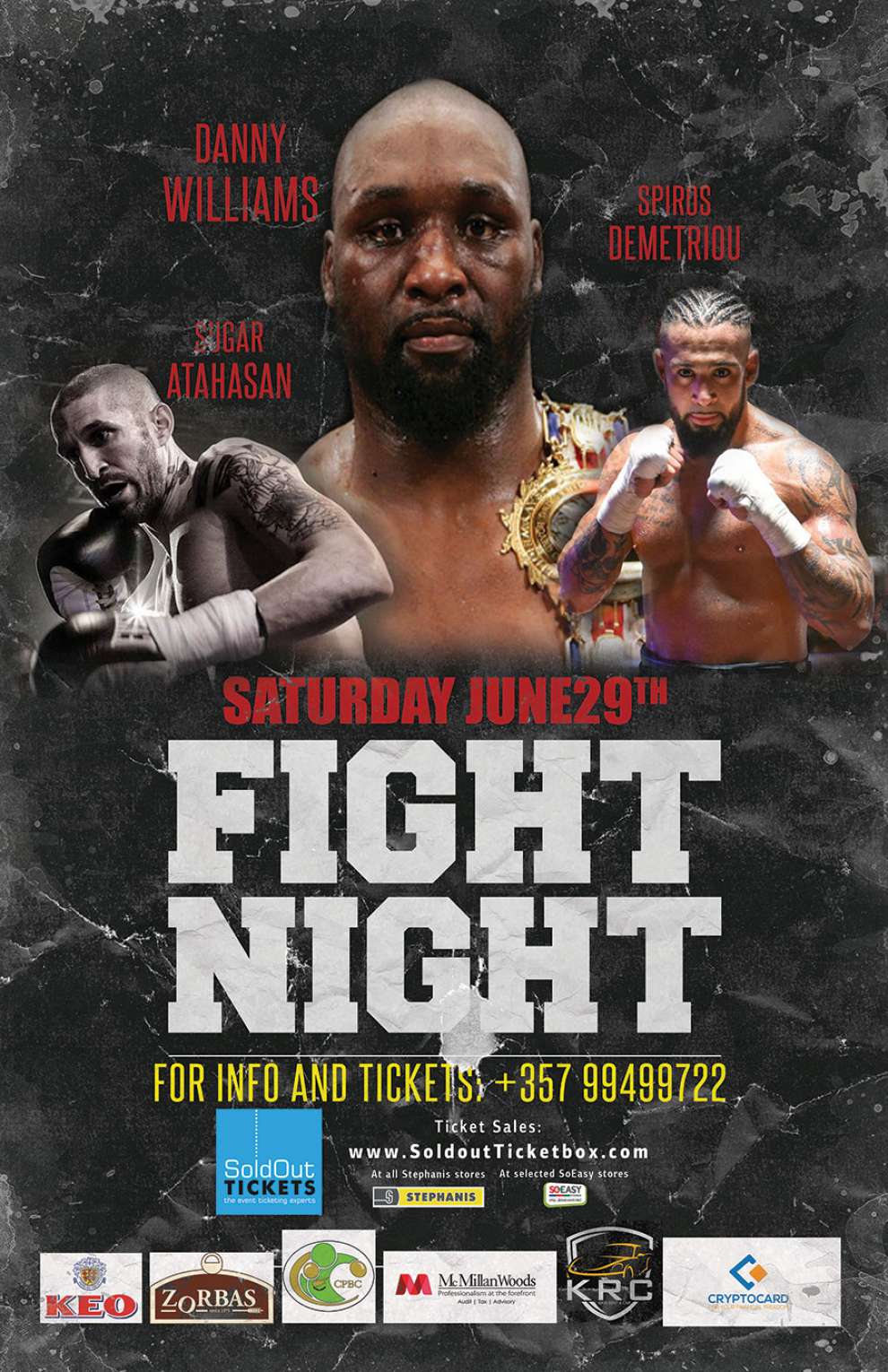 The night will also feature 5 amateur fights.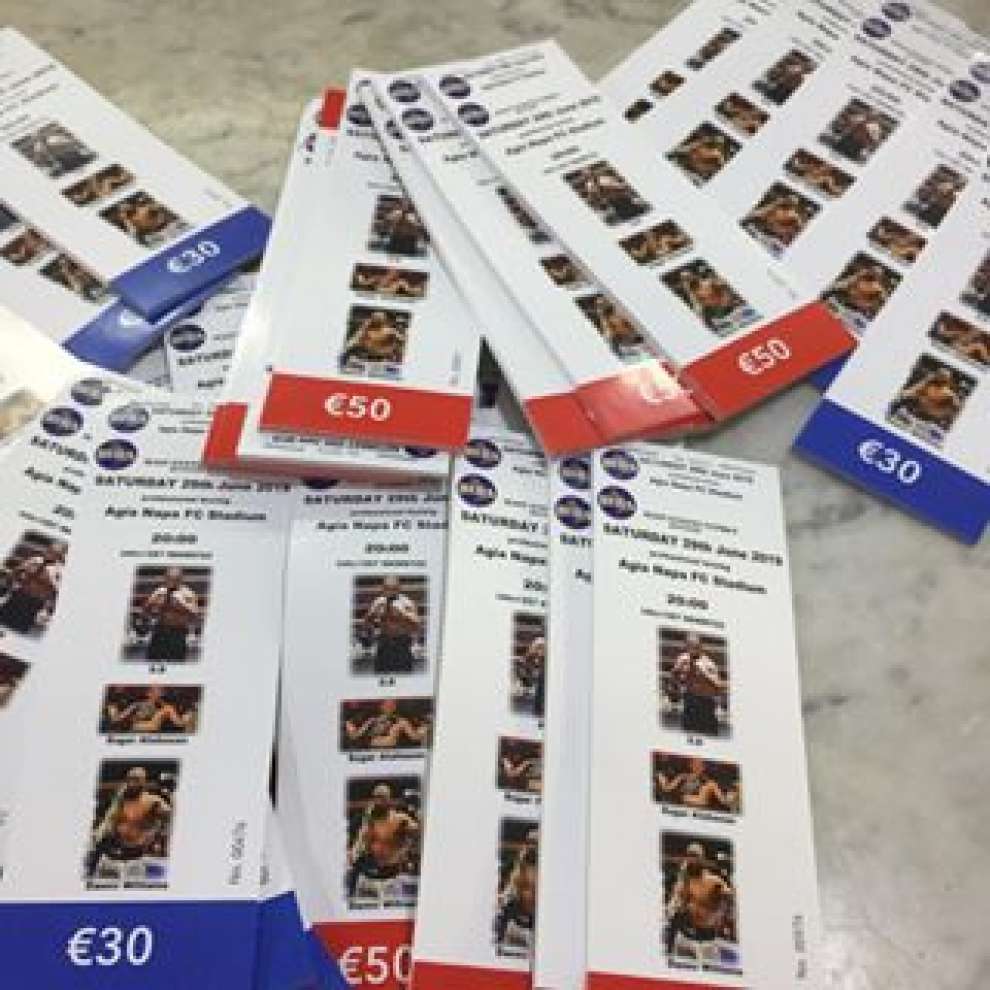 Tickets:
50 Euro - VIP seats -right under the ring
30 Euro - REGULAR
29th of June at 20:00
Info and tickets +357 99 499 722
By online HERE