Annual shepherd's fair
At Pachna village
Pachna village is famous for its dairy products, its grapes, its wine, its traditional Zivania and its good food in nice traditional taverns. The people are very hospitable.
This is a wonderful event, run every year by the village. It always attracts hundreds of visitors who come to see the village's traditional production of high-quality dairy products and the village's traditional customs.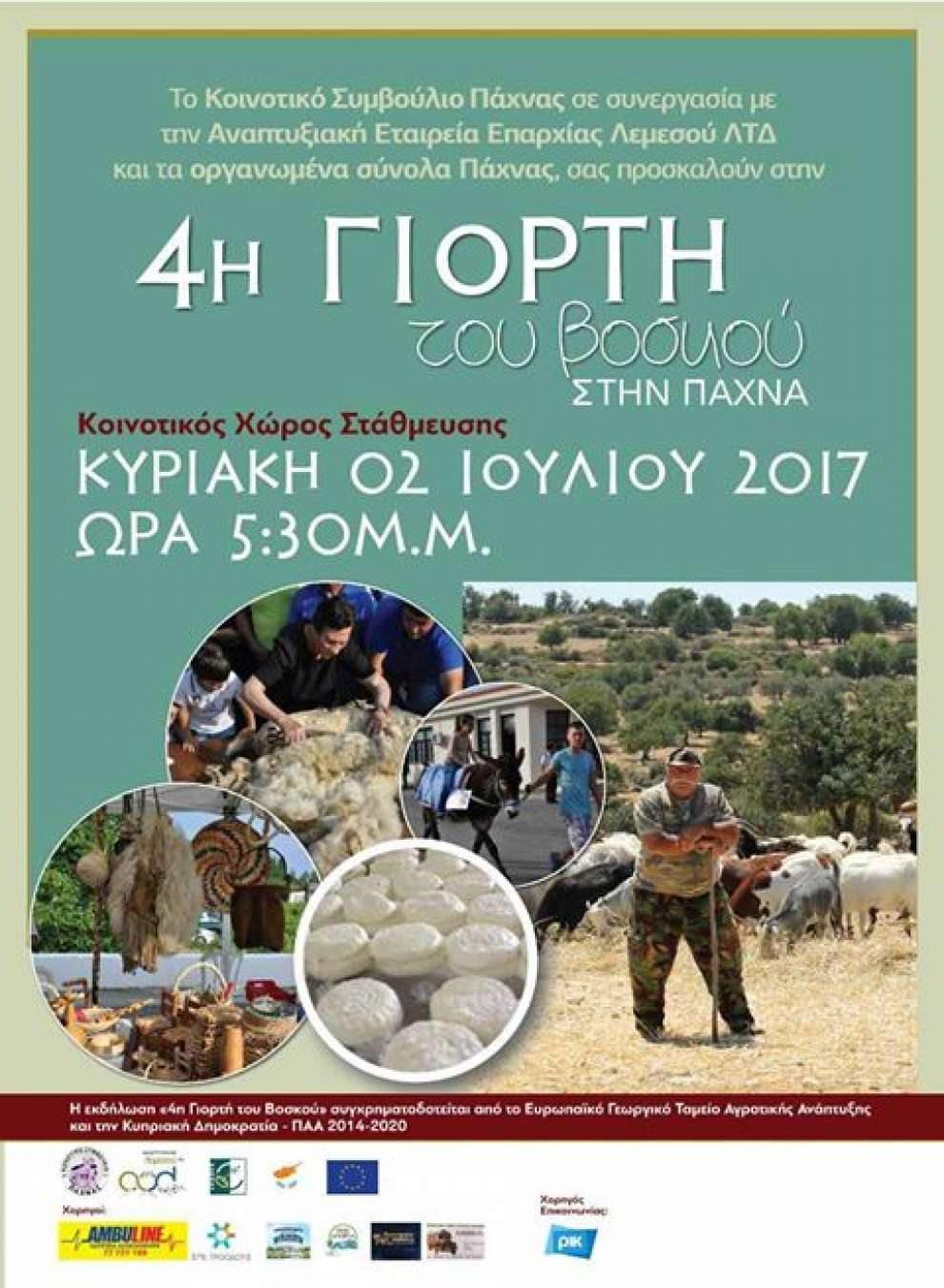 Visitors could taste for FREE fresh, halloumi cheese, anari cheese and trachanas and could see:
Demonstration of the shearing and milking sheep and goats
Preparation of traditional dairy products of the site
Documentary screening about shepherd's life
Traditional local animal breeds exhibition
Tour by train in the village
Promotional bazaar with local traditional dairy products
Exhibition of stock raising tools and other items
Demonstration of traditional trades
Dance program by the Cultural, Spiritual association "St.Stephanos"
Folk music, dance and songs by Michalis Tterlikkas accompanied by ''Mousa''
The festival starts 2 of July at 6:00 in the afternoon and ends at midnight. ENTRANCE IS FREE!