Church of Panagia tou Moutoulla in Cyprus!
The church of Panagia is situated in a central area of the Troodos mountain, in the valley of Marathasa at the Moutoulla village.
In the central part of Cyprus, in the mountains of the Troodos range, thera have servived a some of the most important monuments of the history of Byzantine painting .These are the painted churches which have to this day preserved brilliant examples of various trends of Byzantine and post-Byzantine monumental art, from the 11th to the 19th century.
The Church of "Panagia in Moutoula" is one of the ten churches that have been listed as "World Cultural Heritage" by UNESCO. The monument is located in the Valley of Marathasa, on a hill above village of Moutoulla.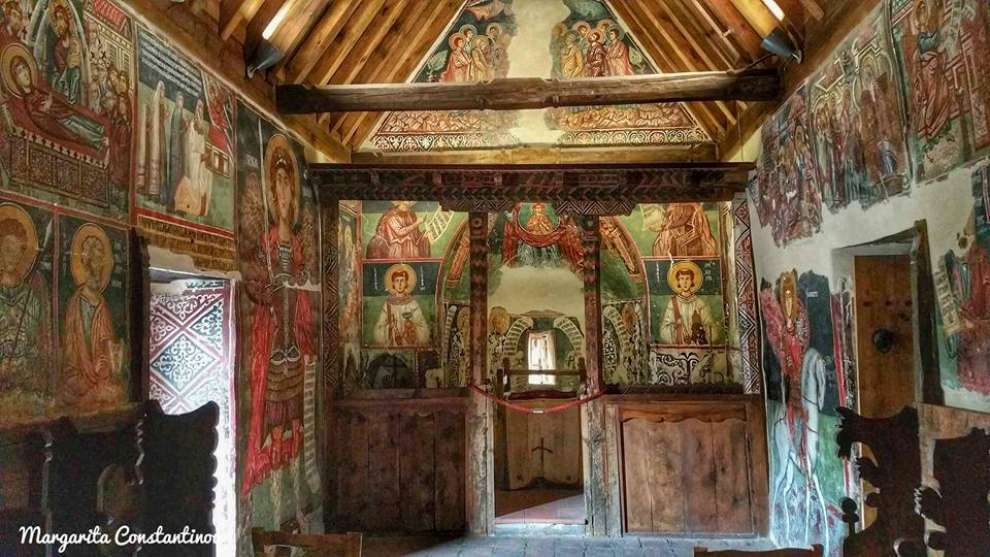 The church of "Panagia tou Moutoulla", was built in 1280 p.X and follows the architectural type of the single-aisled, steep-pitched timber roof, a common in the region of Troodos. The narthex was added later, in the 16th century.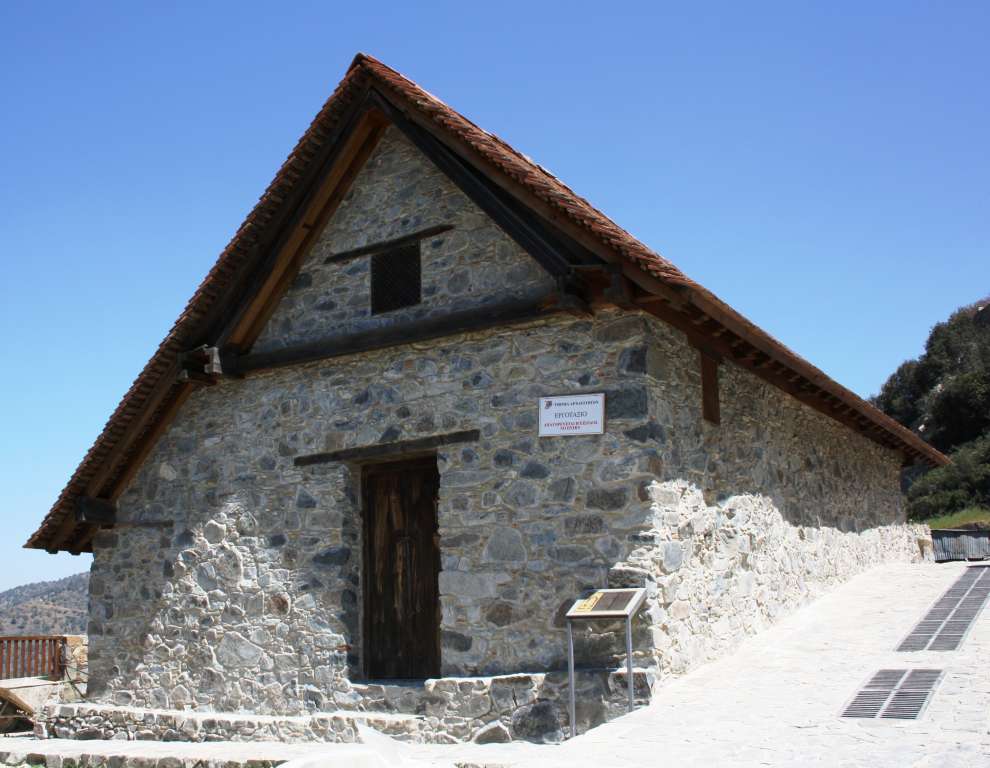 The interior of the church is decorated with significant paintings of the 13the century, with the donation of Ioannis of Moutoulas and his wife.
It must be noted that the donors are faithful to the orthodox tradition, without ignoring their contemporary world, a fact that becomes obvious when one notices the repertoire. It is in any case a remarkable set of wall paintings.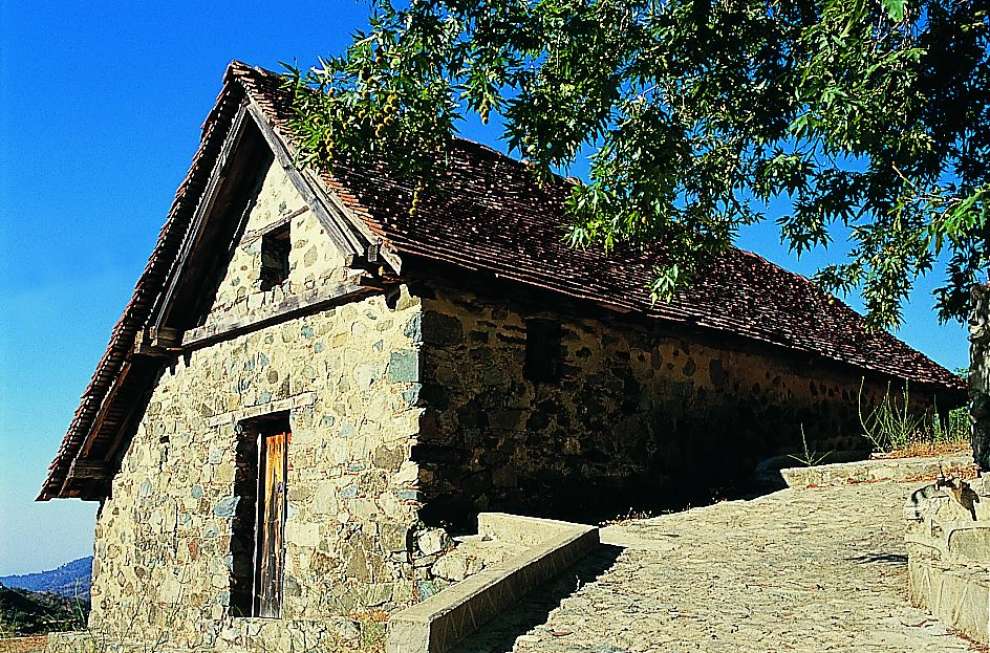 Both of them are depicted holding a model of the church. It is therefore possible, that the Church of Panagia tou Moutoulla was a private chapel.The style and the iconographic programme if the paintings are a mixture of older 12th century Byzantine characteristics with elements from western art. Crete and generally in remote Greek lands. Some of these characteristics can also be seen in Apulian hermitages and the Calabrian churches of South Italy.
The exterior of the north wall of the church was decorated at the end of the 15th or the beginning of the 16th century with a scene from the Last Judgement.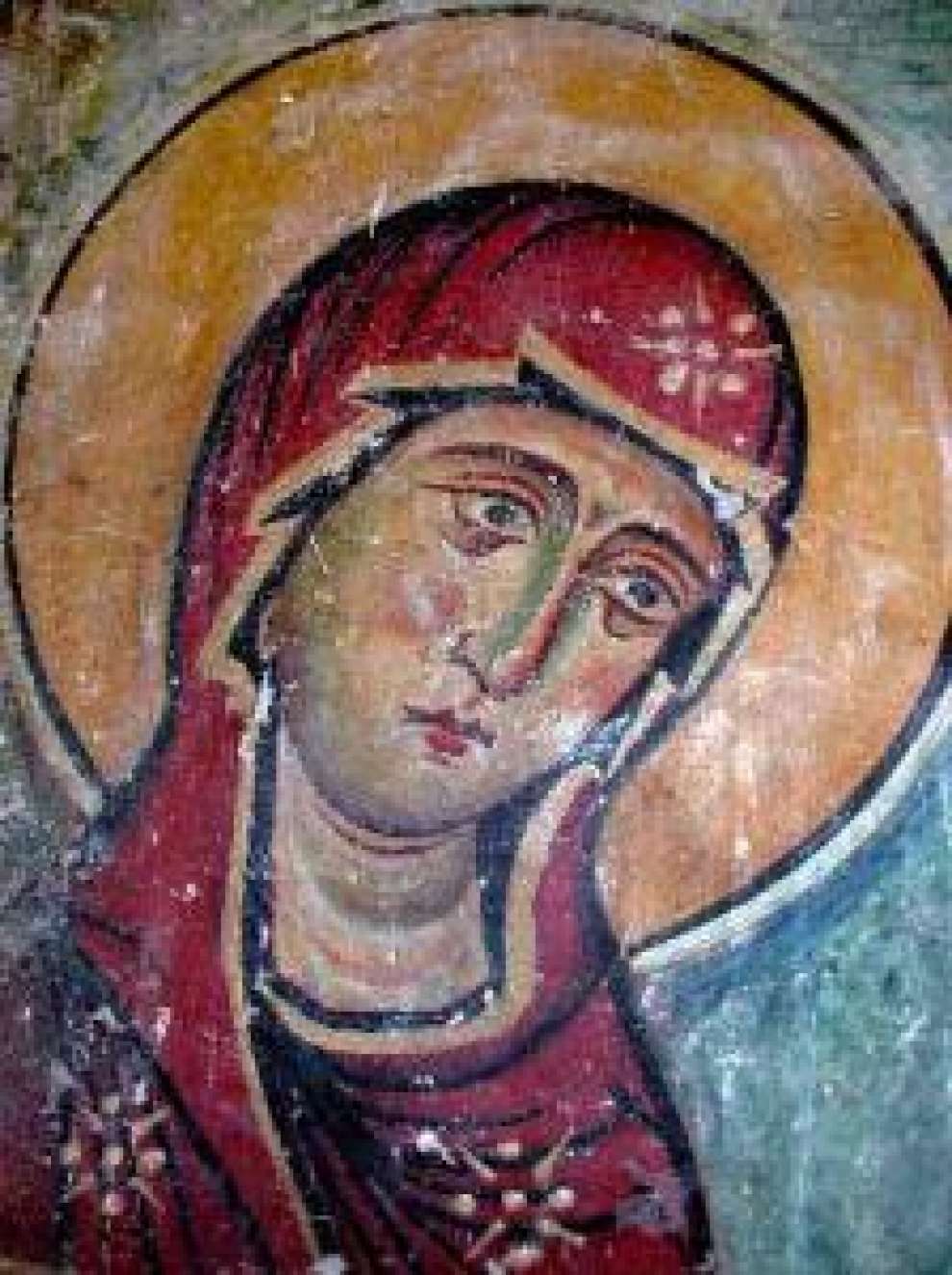 Informations:
Operating Hours: Monday-Friday: 07:30-15:00
Closed on Weekends
Summer Period: Monday-Friday: 08:00-15:00 / Saturday-Sunday: 09:00-15:00
(Closed on Public Holidays)
Entrance free
Holds mainly group visits and by prior appointment.
*Opening and closing times as well as entrance fees, are subject to alterations without notice. Visitors are advised to check before visiting