"Stella with the Red Gloves" of Iakovos Kampanellis
Central Stage of THOC - Nicosia from 20.01.18 until 18.03.18
The Central Stage of THOC presents the play "Stella with the Red Gloves" of Iakovos Kampanellis.
Created with materials that do not fit with the customs and perceptions of her era, Stella, like a wild animal that can not be imprisoned, surrenders to extreme passion without inhibitions and chooses a rupture with a painful end instead of the fake happiness of an indifferent cohabitation...
Directed by Konstantinos Arvanitakis (in Greek)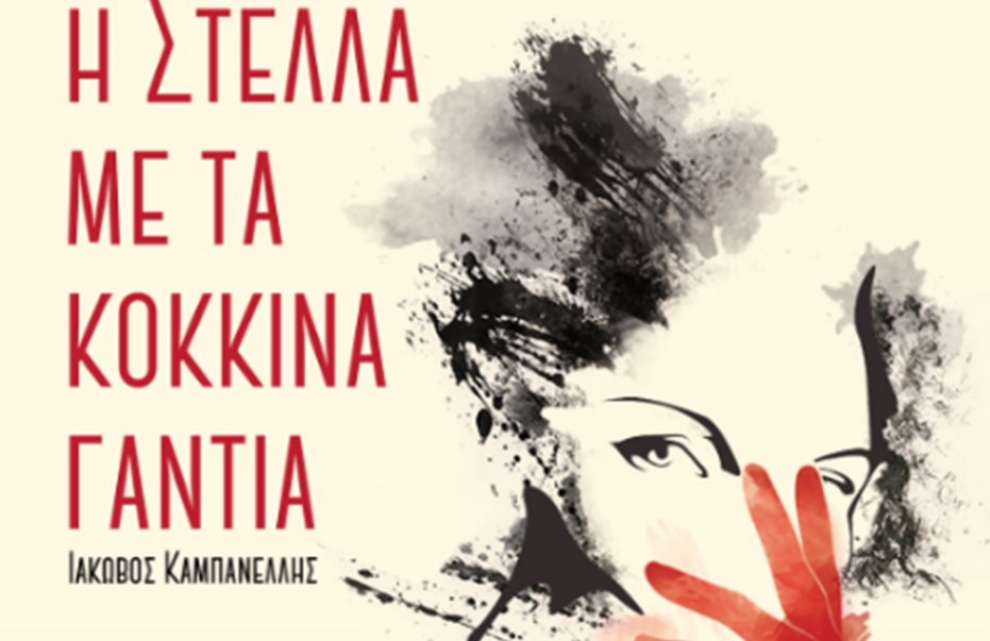 Iakovos Kambanellis (December 2, 1921 – March 29, 2011) was a Greek poet, playwright, screenwriter, lyricist, and novelist.[1] Born 2 December 1922 in Hora in the island of Naxos, Kambanellis appears as one of the most prominent Greek artists of the 20th century. As a survivor of the Mauthausen-Gusen concentration camp, he wrote the lyrics of the "Mauthausen Trilogy" with music by Mikis Theodorakis. He has also written a book known as Mauthausen describing his experiences from the concentration camp. He authored at least 12 films and he directed two of them. In addition, he was known as a verse writer and for his membership at the board of the Cultural Foundation of the National Bank of Greece (MIET – Morfotiko Idryma Ethnikis Trapezis), along with some of the most prominent Greek artists . Iakovos Kambanellis was rushed at hospital on February 4, 2011 due to complications of his long-term kidney failure.
Direction - Dramaturgy: Konstantinos Arvanitakis
Music: Stamatis Kraounakis
Lyrics: Stamatis Kraounakis - Konstantinos Arvanitakis
Sets: Elena Kotasvili - Alexis Vagianos
Costumes: Konstantina Andreou
Choreography - Movement: Elena Christodoulidou
Music Teaching: Petros Giorkatzis
Lighting design: Georgios Koukoumas
Assistant Director: Evripidis Dikaios
Actors:
Kika Georgiou
Petros Giorkatzis
George Evagorou
Erika Begeti-Lyra
Herodotus Miltiadous
Giannis Minos
Panayiotis Bougiouris
Ioanna Siafkalis
Eleni Sidera
Information / Tickets
Thoc / Tel. 77 77 27 17
Website: http://www.thoc.org.cy/
Information:
Saturday 20/01/18 - Sunday 18/03/18
Time: 20:30 - Sundays (18:00)
Dates:
January: 20/01/2018, 21/01/2018, 26/01/2018, 27/01/2018, 28/01/2018
February: 02/02/2018, 03/02/2018, 04/02/2018, 09/02/2018, 10/02/2018, 11/02/2018, 16/02/2018, 17/02/2018, 18/02/2018, 23/02/2018, 24/02/2018, 25/02/2018
March: 02/03/2018, 03/03/2018, 04/03/2018, 09/03/2018, 10/03/2018, 11/03/2018, 16/03/2018, 17/03/2018, 18/03/2018.