KYPRIA International Festival 2017
An autumn rendezvous with famous stars of global arts & culture
"KYPRIA" International Festival, for 24 consecutive years, keeps its time-honoured autumn rendezvous with the Cypriot art lovers.
Right from its inception, in 1993, the festival has always aimed at presenting Cypriot, as well as foreign artists and ensembles of international acclaim, and putting on display high quality productions in various fields of the performing arts, both to the locals and the visitors of the island. Having been launched in a period characterised by an almost complete lack of important cultural events, it became the catalyst for the creation of an unprecedented cultural movement, which gives audiences a plethora of choices.
The selection of each year's participations also aspire to provide an opportunity for the representation and participation, to the greatest possible extent, of Cypriot artists and groups, without, of course, detracting from the international character of the festival. The Cultural Services of the Ministry of Education and Culture have always been searching for new approaches, aiming at the further improvement and upgrade of "KYPRIA", with regards to both its conception and further course, and also the character of the events hosted in the festival's programme.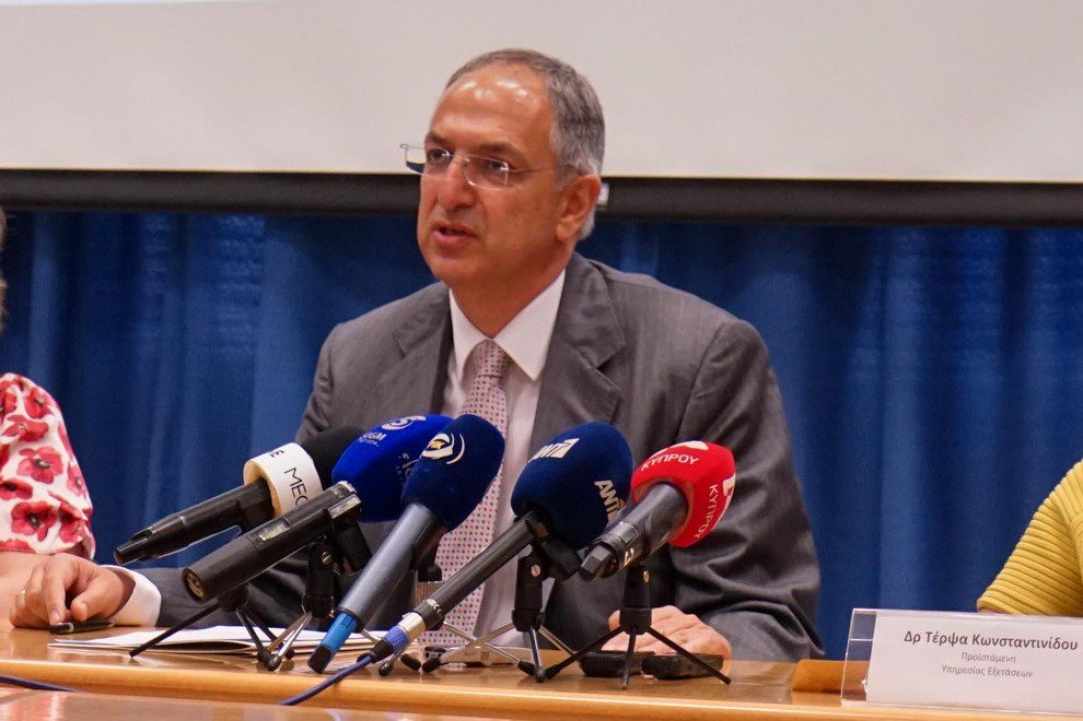 Addressing the press conference held for the announcement of "KYPRIA 2017" programme, the Minister of Education and Culture, Costas Kadis, remarked that the festival continues to be recognised at European level, especially since the event has been re-included in the "Europe for Festivals, Festivals for Europe" platform, for the years 2017-2018. "The fact that 'KYPRIA' International Festival has been designated as a 'Remarkable Festival' by this platform, further supports and contributes to the promotion of the festival as a leading cultural event", Minister said.
Mr. Kadis also noticed that "for a further year special performances for children have been included in the festival, while for the third consecutive year a number of performances will be offered with free admission".
This year's "KYPRIA 2017" International Festival programme will be as follows:
Manolis Mitsias - Karyofyllia Karampeti
"SONGS BY GATSOS ΤΗΑΤ WE LOVED"
(Greece/Cyprus)
► Saturday 2/9 — Curium Ancient Theatre, Limassol
► Sunday 3/9 — Makarios III Amphitheatre, Nicosia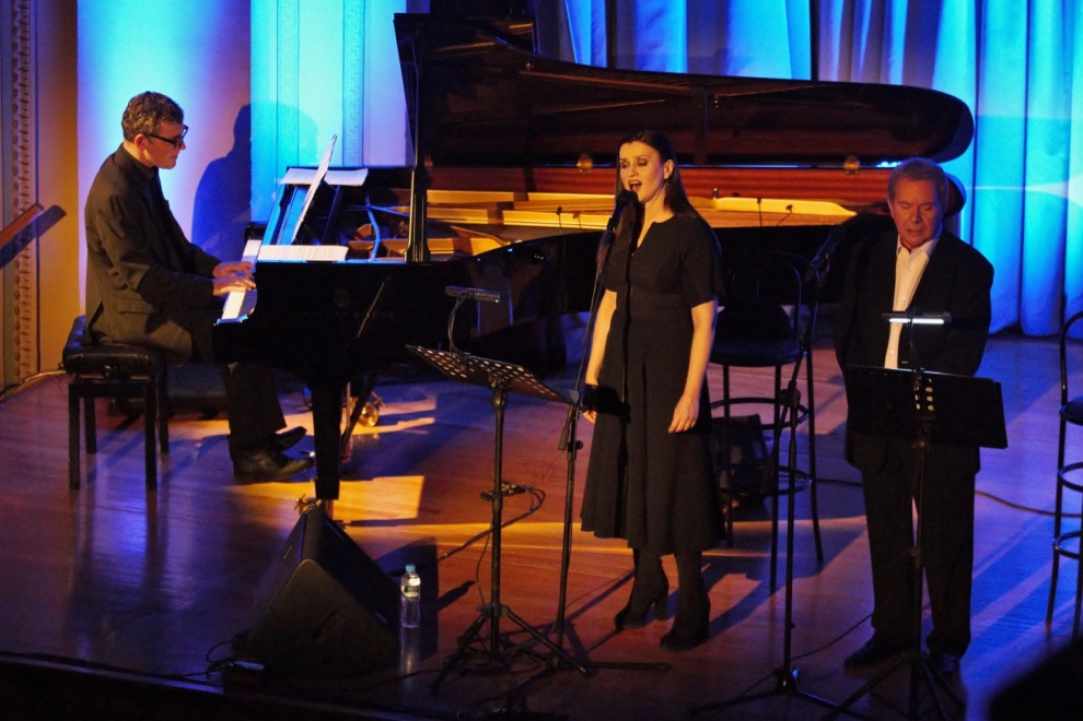 Manolis Mitsias, who was privileged to be the first to interpret most of Gatsos' songs, invites the leading Greek actress, Karofyllia Karampeti, to sing together songs that we all loved and will always love, because they compose our memories and encourage us in either good or difficult times.
---
Alexia
"THE UNTOLD STORY OF WOMEN IN JAZZ"
(Cyprus/Bulgaria/Greece)
► Wednesday 6/9 — Strovolos Municipal Theatre, Nicosia
► Thursday 7/9 — Pattichio Municipal Theatre, Limassol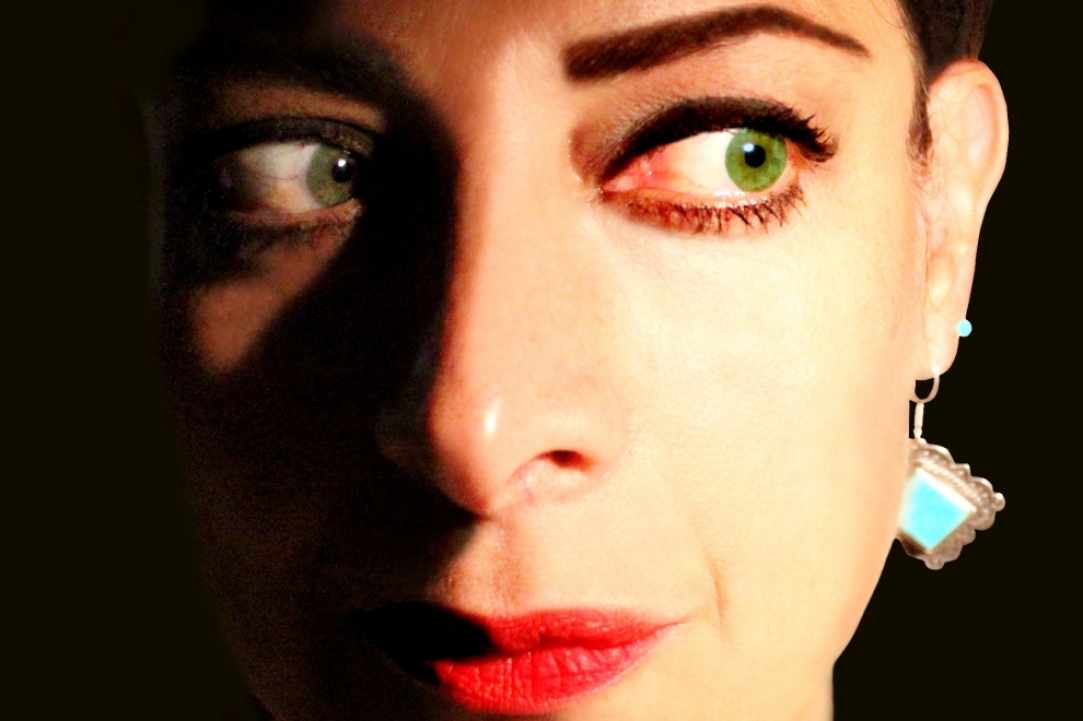 World renowned, award winning, multi-gold and platinum recording artist, Alexia Vassiliou, pays tribute to some of the greatest female voices of Jazz – Nina Simone, Billie Holiday, Ella Fitzgerald, Doris Day, Anita O'Day, Betty Carter, Abbey Lincoln and many others – through their more obscure songs, shedding light on who they were and how they felt about the world around them.
---
The Zilla Project feat. Elias Zaikos and guests
"STORY OF THE BLUES"
(Cyprus/Greece)
► Wednesday 13/9 — Strovolos Municipal Theatre, Nicosia
► Thursday 14/9 — Pattichio Municipal Theatre, Limassol
► Saturday 16/9 — Τala Amphitheatre, Pafos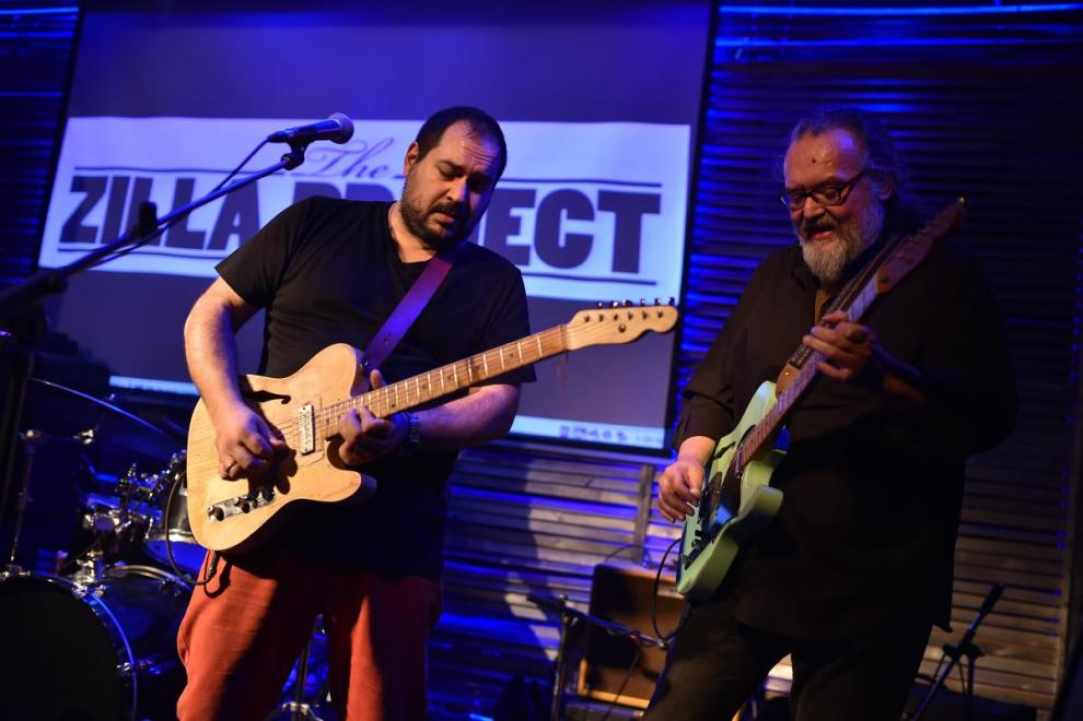 "The Story of The Blues" is a unique three-concert series that will be presented in Nicosia, Limassol and Pafos. A rich, fascinating and sentimental musical journey, taking the audience through various regions, eras and sounds of the Blues. A journey that began over a century ago and is still going strong.
---
Albert Camus
"CALIGULA", starring Yiannis Stankoglou
(Greece)
► Monday 18/9 & Tuesday 19/9 — Makarios III Amphitheatre, Nicosia
► Wednesday 20/9 — Curium Ancient Theatre, Limassol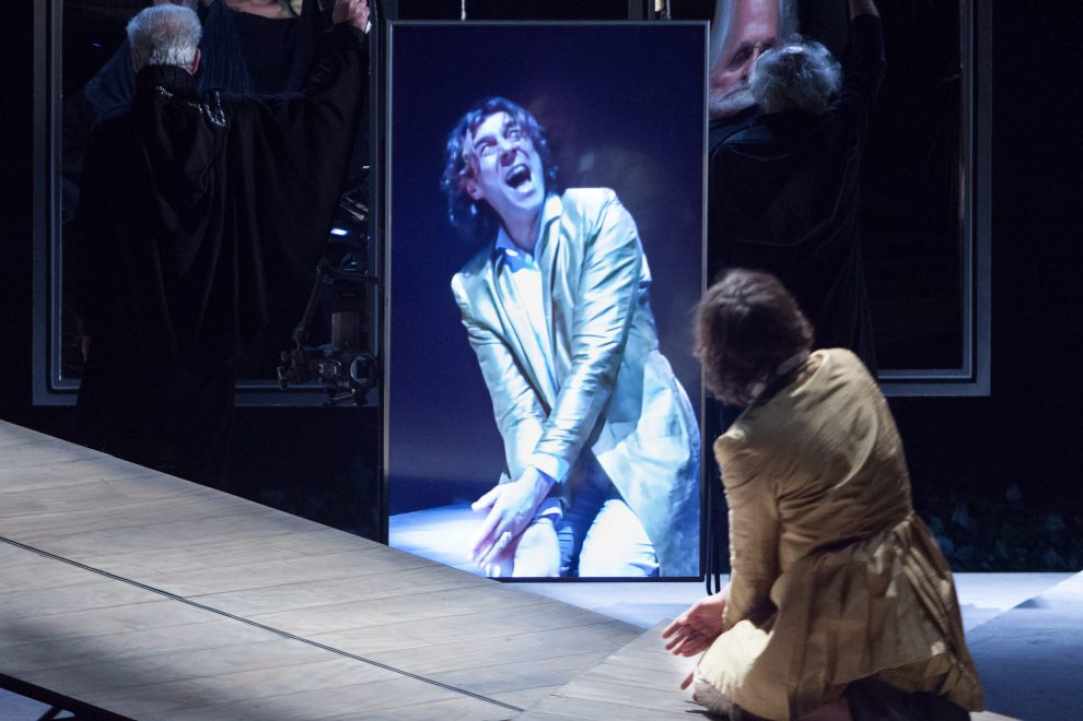 Following it's great success in Athens and Thessaloniki, "Caligula", one of the greatest plays by Nobel Prize winner, Albert Camus, will be presented at "KYPRIA" International Festival. The play, directed by Aliki Danezi Knutsen, with Yiannis Stankoglou in the leading role and Stela Fyrogeni as Caesonia, includes a cast of 13 actors and original live music by Blaine Reininger of Tuxedomoon.
---
David Mamet
"AMERICAN BUFFALO", directed by Petros Philippidis
(Greece)
► Thursday 21/9 — Strovolos Municipal Theatre, Nicosia
► Friday 22/9 — Pattichion Municipal Theatre, Limassol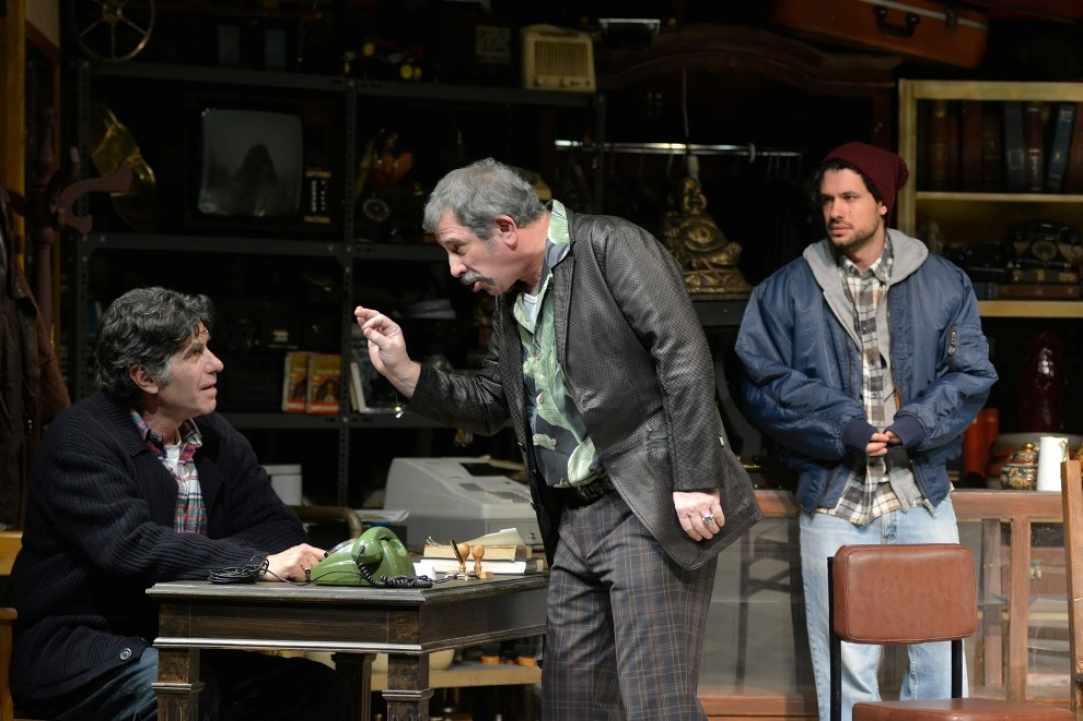 The story unfolds at Don's old curiosity shop (Yiannis Bezos), where his friend Walter, designated as "the teacher", (Petros Fipippidis) and the young Bob (Orfeas Avgoustidis) are organising an off-the-cuff robbery of a precious coin, which has the American buffalo on one of its sides. But the robbery is never meant to be.
---
Image Theatre
"THE BEST OF IMAGE" (Black Light Theatre)
(Czech Republic )
► Friday 22/9 & Saturday 23/9 — THOC - Evis Gabrielides Auditorium, Nicosia
► Sunday 24/9 — Pattichio Municipal Theatre, Limassol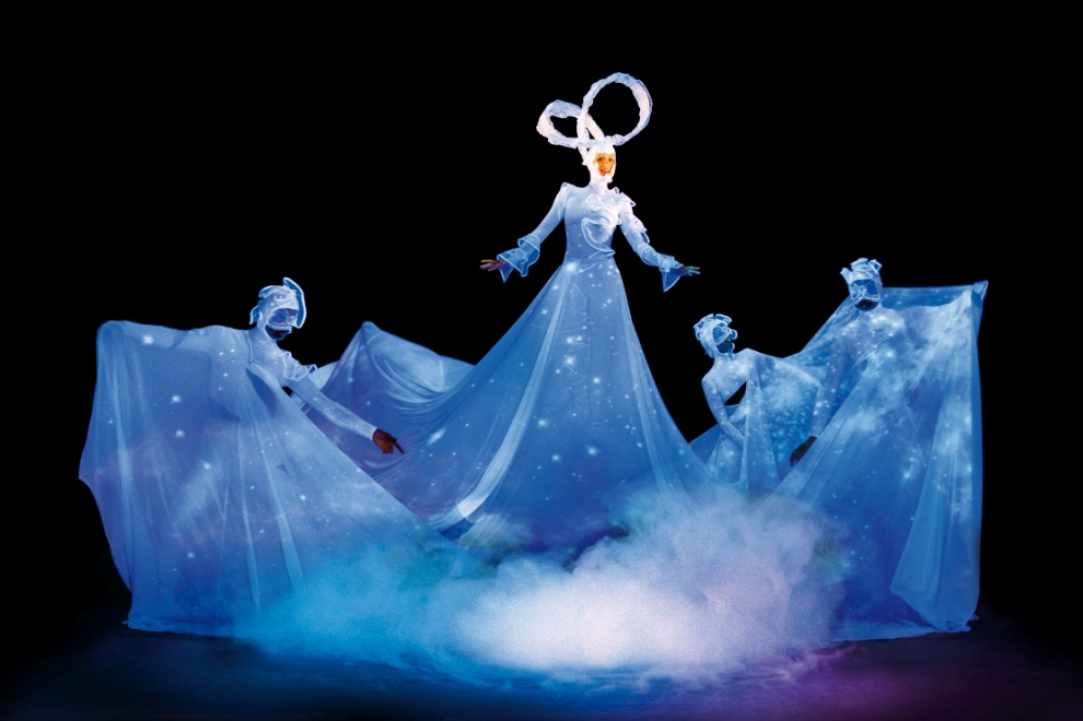 The performance "The Best of Image" is a selection from the Image Theatre's past and current work, presenting the best dance and magic compositions and the most successful comic sketches with an original approach to the principles of "black theatre". Mystification, precise execution of visual tricks, playful authors, compelling performances by actors and dancers and the desire to have fun and entertain the viewer, all are aimed at achieving the goal set: to perform a live theatre for a live audience.
---
EM Productions
"[ID] DOUBLE", with Laurie-Anne Langis
(Canada)
► Sunday 24/9 & Monday 25/9 — THOC New Stage, Nicosia
► Wednesday 27/9 — Rialto Theatre, Limassol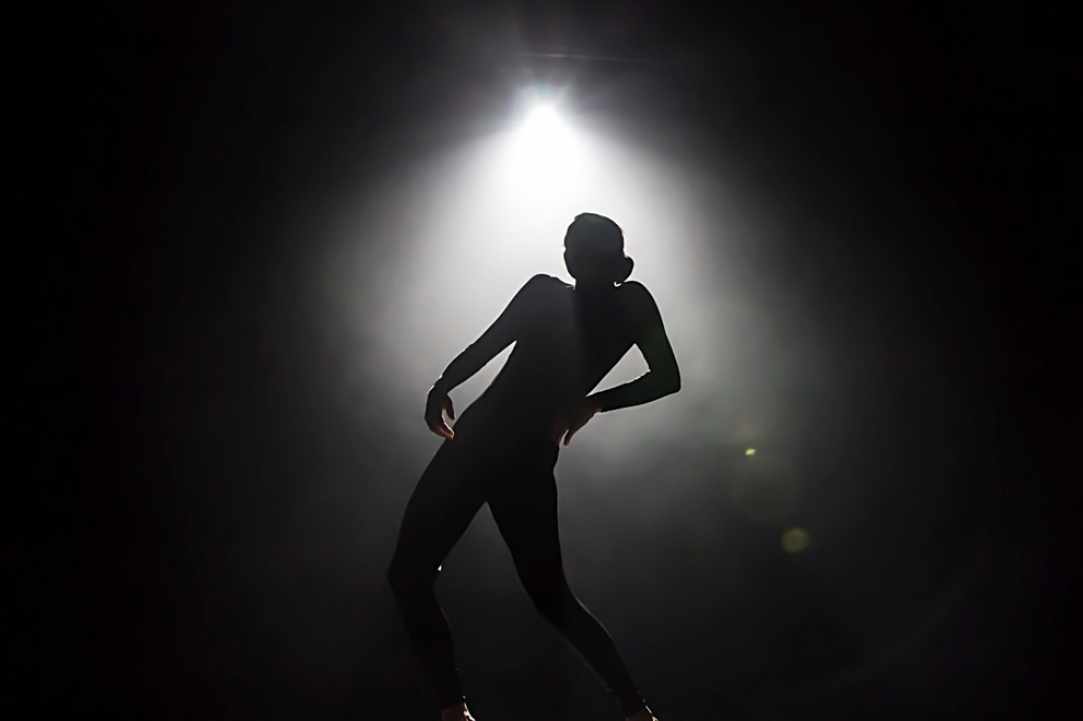 From Canada and for the first time in Cyprus, as strong as vulnerable, [ID] DOUBLE embodies a woman's quest of identity, confronted by the tumult of her own contradictions. With Maria Callas as a common musical thread and through an organic, fluid and frantic movement, [ID] DOUBLE traces the ambiguous architecture of a collective notion and moves given its disarming authenticity.
---
Stamatis Kraounakis
"ALL AS ONE – KISS ME"
(Greece)
► Thursday 28/9 — Strovolos Municipal Theatre, Nicosia
► Friday 29/9 — Patticheio Municipal Theatre, Limassol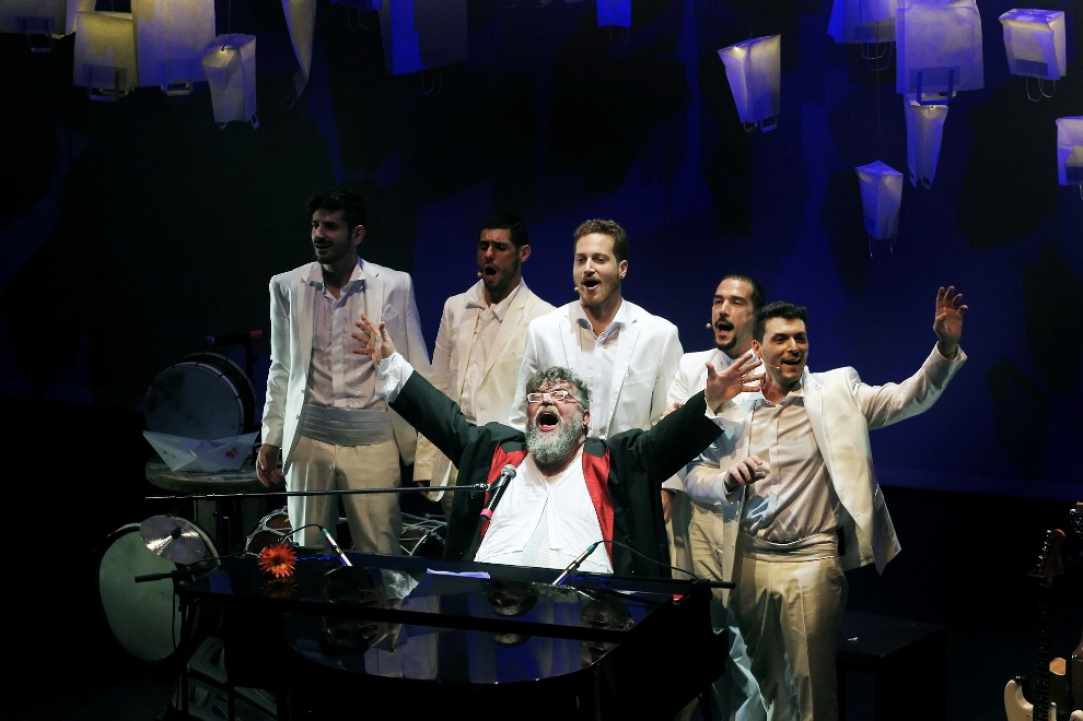 From Athens to London ,the emblematic evening of Stamatis Kraounakis' life strikes straight into the heart. A fairy tale of life... a night that he shared emotions and feelings throughout Greece and abroad.
---
Juan Carlos Rubio
"ARIZONA", with Elisavet Konstantinidou & Costas Kazakas
(Cyprus)
► Friday 29/9 & Saturday 30/9 — In the yard of Xenopoulos' Shoe Factory next to the round about of Kokkinotrimithia, Ioustinianou 7-7A, Kokkinotrimithia, Nicosia
George and Margaret leave the safety of their home, for participating a voluntary program at the
desert of Arizona
, close to the
Mexican borders
. Their aim is to
guard and protect the borders
and be aware of neighbours/invaders. Under the hot sun, the two middle-aged heroes won't just face the invaders of the
desert
. They will have to deal with
the desert of their relationship, their consciousness and their life
.
---
* Admission for this event is free.
---
"MITOS" Centre of Performing Arts
"ODA KI EKIA" (HERE AND THERE)
(Cyprus)
► Wednesday 4/10 & Thursday 5/10 — Castle Square, Limassol
► Sunday 8/10 — Faneromeni's Square, Nicosia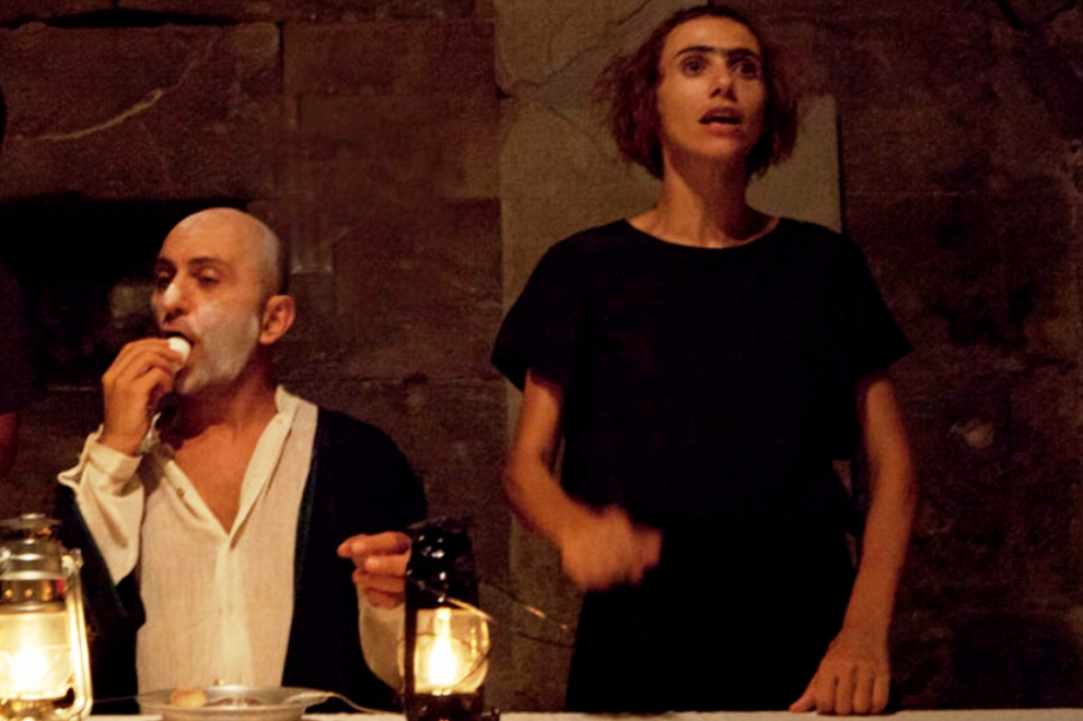 In the theatrical performance
"Oda ki Ekia" (Here and There)
, a traveling troupe with its paraphernalia, tries to set up a
performance
in town squares, in order to entertain the audience. Their stories are somewhat of an explanation regarding the
"Sweet Land of Cyprus"
, based on the
"Chronicle" of Leontios Machairas
.
---
* Admission for this event is free.
---
Cyprus Symphony Orchestra
"GRAND CONCERTO"
Soloist: Cyprien Katsaris (piano)
(Cyprus)
► Friday 6/10 — Larnaca Municipal Theatre
► Saturday 7/10 — Strovolos Municipal Theatre
► Wednesday 11/10 — Rialto Theatre, Limassol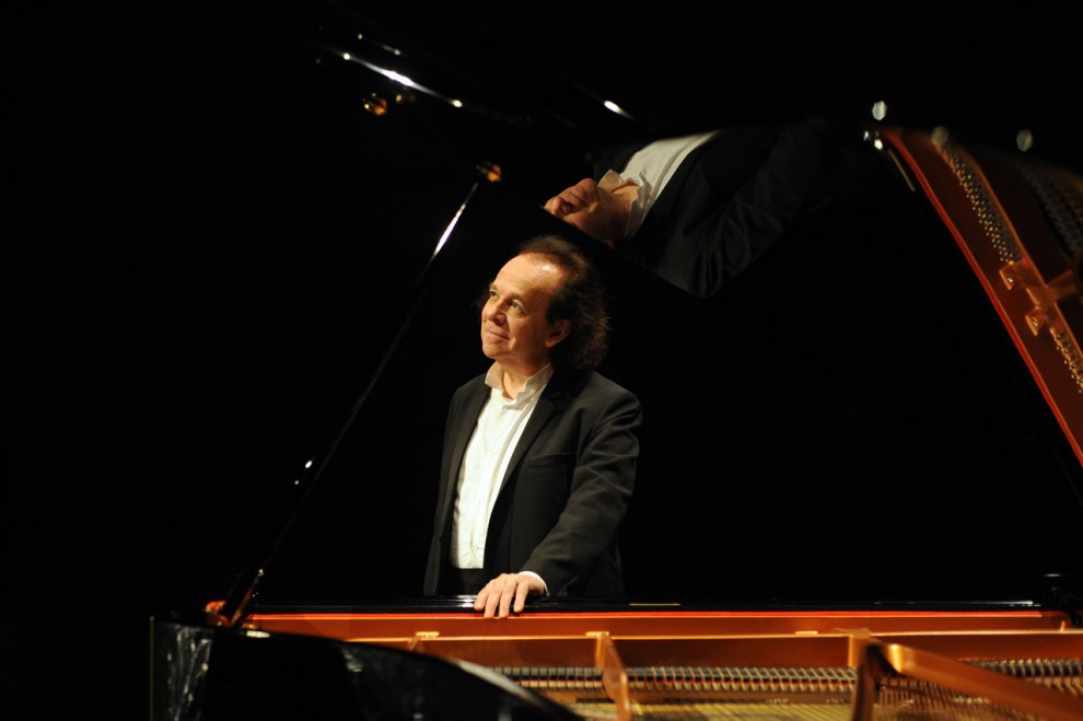 1807, 1803 and 1813… The years in which the three works of tonight's programme were premiered, respectively, with the piano concerto and the brilliant Cyprien Katsaris leading us into Beethoven's middle period and his breaking with the up-till-then conventions, something seen – and heard – more readily of course in the programme's other two works. In the "Coriolan" overture, the main C minor theme represents the Shakespearean character's resolve and war-like tendencies as he is about to invade Rome, while the more tender E-flat major theme represents the pleadings of his mother to desist. As for Beethoven's 7th Symphony, this was considered by the composer himself as one of his best works, and indeed, who can resist the driving impulse of that unforgettable second movement?
---
"VERTIGO" Dance Company
"YAMA" (Parental Guidance: 13+)
(Israel)
► Saturday 14/10 — Pattichio Municipal Theatre, Limassol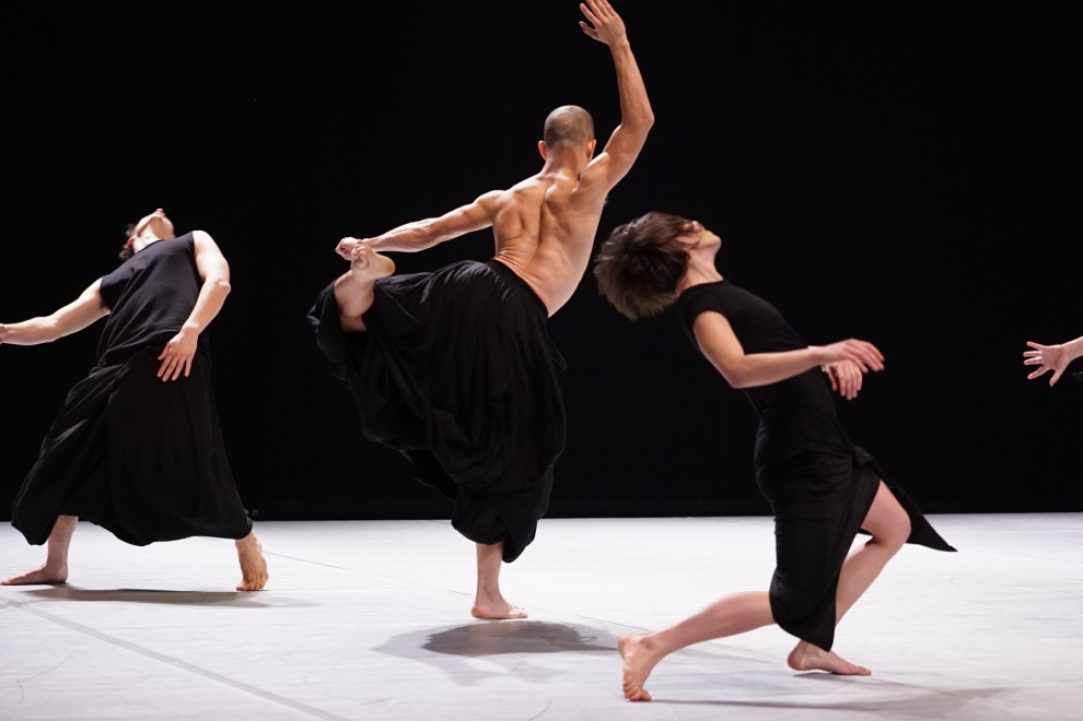 Exploring human ecological footprint, the dependency and the regeneration capacity, choreographer Noa Wertheim observes the source of each movement and its effect on the environment through this inspiring new piece of art.
Tickets: €10 / €5 (reduced tarrif).
Concessions are available for students, soldiers, pensioners, after proof of ID.
Persons with disabilities are allowed FREE admission.
For online purchase: www.tickethour.com.cy
and at ACS Courier shops all over Cyprus.
For more information call: 70002212