Friday 28/02/2020
Get ready for one of the craziest psychedelic parties, La casa de Psychedelic!
This psychedelic party is a birthday party with an open invitation, everyone is invited by the host!
Line up:
11:30 SnAiLiEn
01:00 Psybamaru (Inner Activation)
02:30 MOOFY (SaveTheRave)
04:00 Cognitive Modulle (Sound Elements Rec`s)
06:00 Mr. Right (Sound Elements Rec`s)
08:00 CHRISMA (Infected Crew)
09:30 Alchemical Compositioner Debut first time in Cyprus by (Sound Elements Rec`s)
11:00 Mugiwara
12:00 The End
Entrance: 15 Euro
Presale tickets: 10 Euro
Contact on: +357 96 902 648
Host: Konstantinos Doctorlo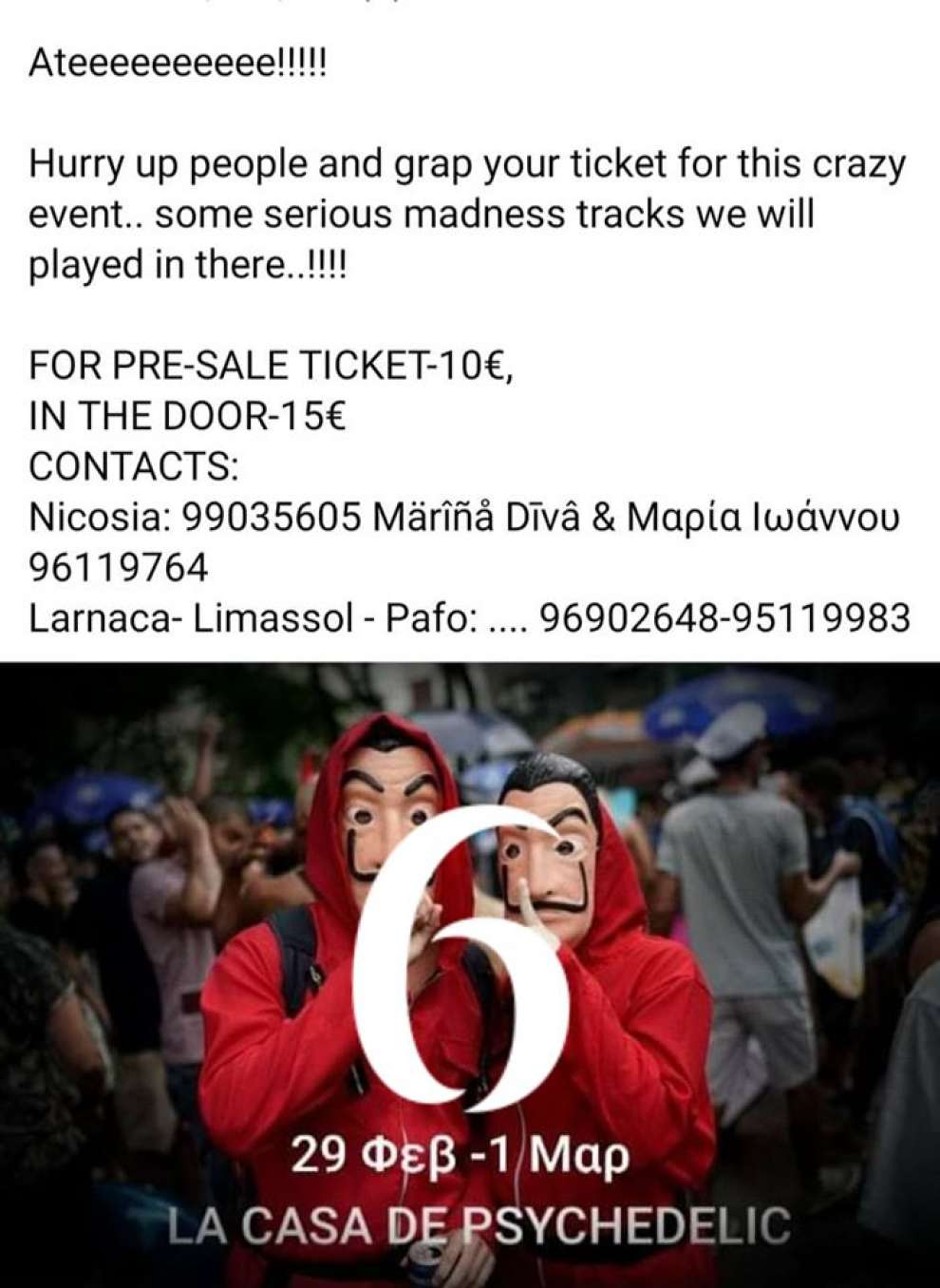 Be there!