Agios (Saint) Ioannis Lambadistis Monastery
The Monastery has been included in the UNESCO World Heritage List
The monastery of Saint Ioannis Lambadistis is located in the Troodos mountains, in the valley of Marathasa and is built opposite the village of Kalopanagiotis. It is not known when the Monastery was founded. However, according to sources, the monastery continued to function until the 19th century and since then it has been operating only as a church. In 1985, it was included in the UNESCO World Heritage List.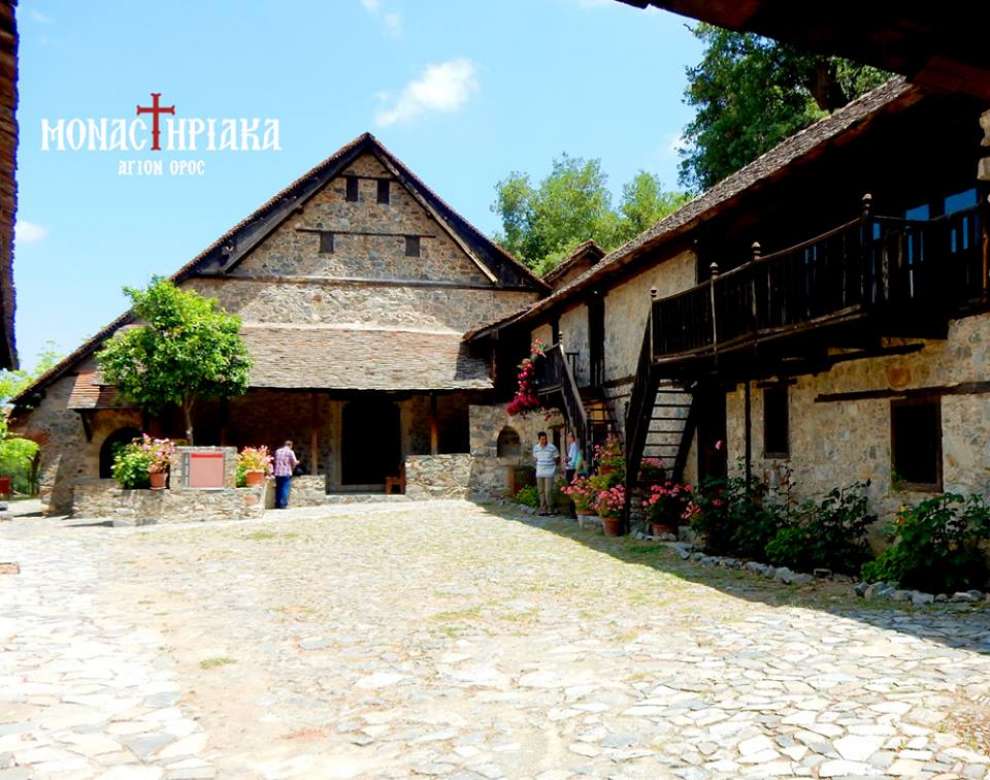 Photo: ΜΟΝΑΣΤΗΡΙΑΚΑ
Today's (2018) the complex of Monastery buildings is the result of many building interventions made at different times. More specifically, the catholicon dedicated to Saint Heraclion dates back to the 11th century. The southernmost building of the complex, belongs to the type of cruciform temple with the dome and dates back to the 11th century. In the 12th century, on the north side of the church, above the tomb of St. John the Lampadistis, was added a barracked homonymous chapel which collapsed and rebuilt in the 18th century.

Photo: Anna Maria Philippou

On the northern side of this chapel, in the 15th century, the so-called "Latin" chapel was added, presumably it was built for the worship of the Latins. Finally, it remains unknown that the huge wooden roof that has covered the whole complex has ever been placed. This addition took place in the 15th and 18th centuries.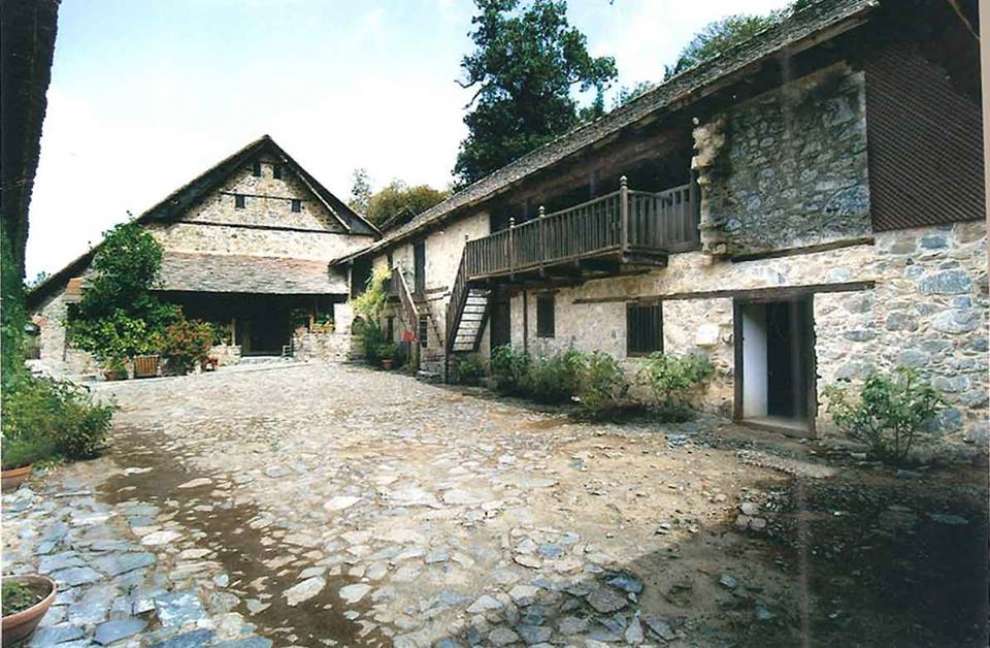 Photo:Ιερός Ναός Αγ. Μάμαντος Τραχωνίου

The frescoes that survive in the arch of the Sanctuary of Saint Heraclion date back to the 11th and 12th centuries. The rest of the temple is decorated with frescoes dating back to the 13th and 14th centuries.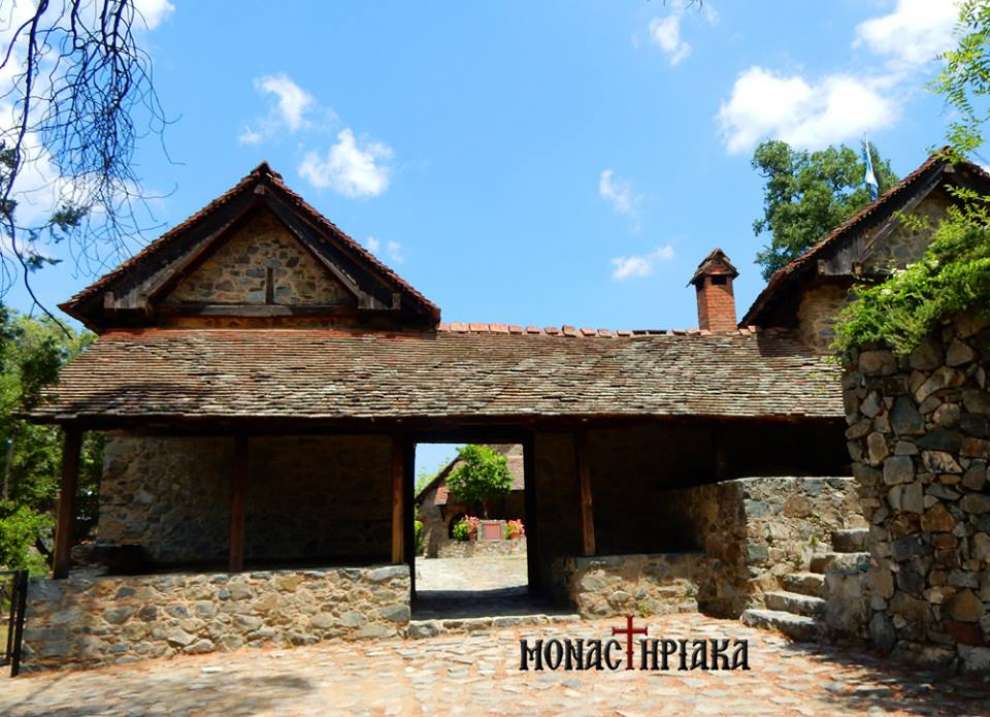 Photo:ΜΟΝΑΣΤΗΡΙΑΚΑ

In the chapel of St. John the Lampadistis, the Saint's skull is preserved, in a silver-plated reliquary placed in a special niche. Also, the visitor of the Monastery can take a guided tour at the Pictorial House, in order to learn about a part of Kalopanagiotis' cultural heritage.

Saint Ioannis the Lampadistis celebrates each year on the 4th October. It is not an old man, but a young man who, just at the age of 22, had fulfilled his landing purpose, and the Lord called him to Him. The Church has earned him the title of Saint because he lived in Asiatic and Ascetic terms.

The Saint lived in the 10th century in a peaceful period, when the Byzantine Emperor Nikiforos II Fokas (963-969) had liberated the island from the yoke of the Arab conquerors. The origin of St. John was from a small village near Galata in the area Mitschero.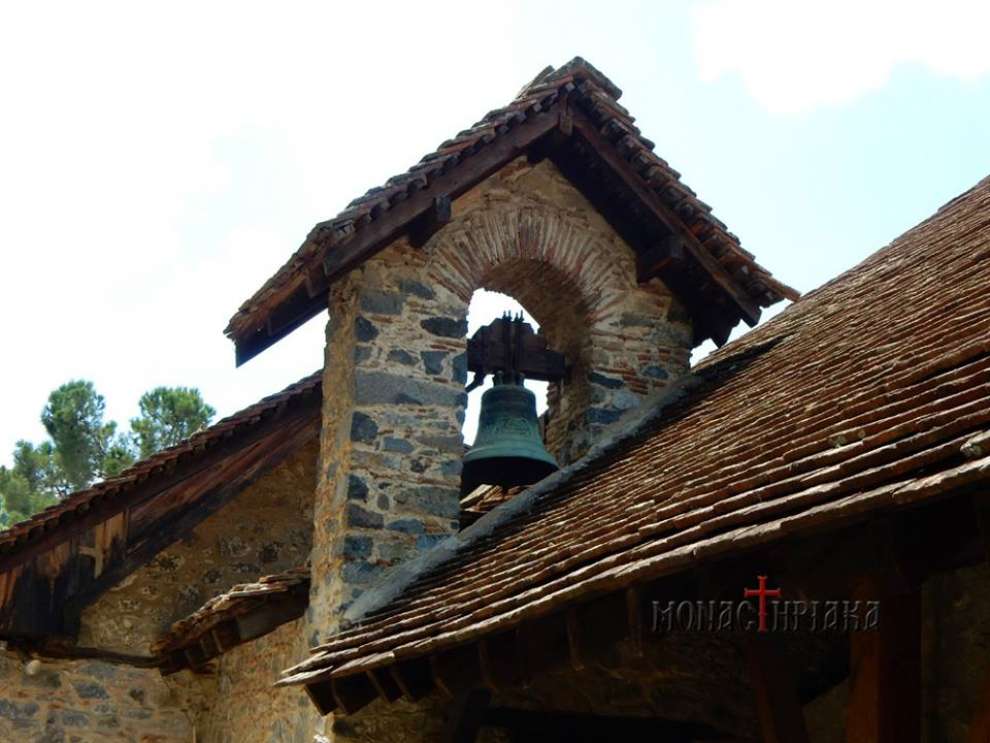 Photo:ΜΟΝΑΣΤΗΡΙΑΚΑ

Saint John the Lampadistis is the birth and pride of Cyprus, "the island of the Saints."

For the map of the area, click HERE