The village of Kalopanagiotis is located in the Troodos Mountains, built in the Valley of Marathasa and it is 70 kilometers from Nicosia.
Kalopanagiotis did not exist before the 11th century. Today (2018) it is one of the most beautiful mountain resorts in Cyprus. Taking a walk in the village, besides the enjoyment that nature offers with its beautiful paths, the fresh air will take you on a journey in time walking through the narrow but majestic streets of the village with their traditional architectural houses. The thermal springs and the panoramic view of the valley are a trademark of Kalopanagiotis.

Photo: Kalopanagiotis

The name of the village:
According to the tradition, the name of the village came from the first inhabitant of the village, who built his house near the Monastery of Saint Ioannis Lambadistis and was called Panagiotis. Panagiotis was a very good man and because of this, the village was named Kalopanayiotis by "Kalo" (meaning Good) Panagiotis.
The sights of Kalopanagiotis:
In Kalopanagiotis you will find interesting sights such as the 16th century Venetian bridge built of traditional stone, which until recently was the only access road from the village to the monastery.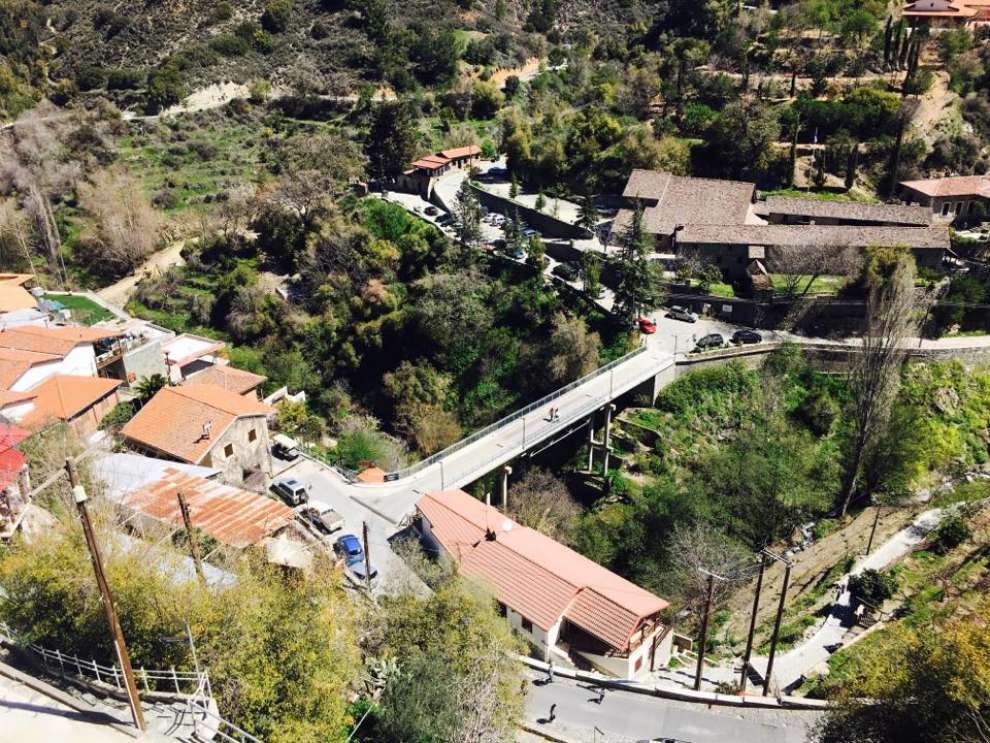 Photo: Kalopanagiotis

Another remarkable site of Kalopanagiotis is the Kykkos watermill, which has been designated by the Cyprus Department of Antiquities as a "cultural heritage monument" and it is an imposing building with a distinctive pre-industrial architecture. Finally, one can visit the thermal springs of Kalopanagiotis, which are located near the banks of the river Setrachos next to the Venetian bridge.

The Churches of Kalopanagiotis:
In Kalopanagiotis you come across a few churches, the Monastery of Saint Ioannis Lambadistis, which dominates the eastern bank of Setrachos river opposite the old neighborhood of the village. In 1985, UNESCO included the Monastery on the list of monuments of the world's cultural heritage along with eight other chapels all located in the Troodos region.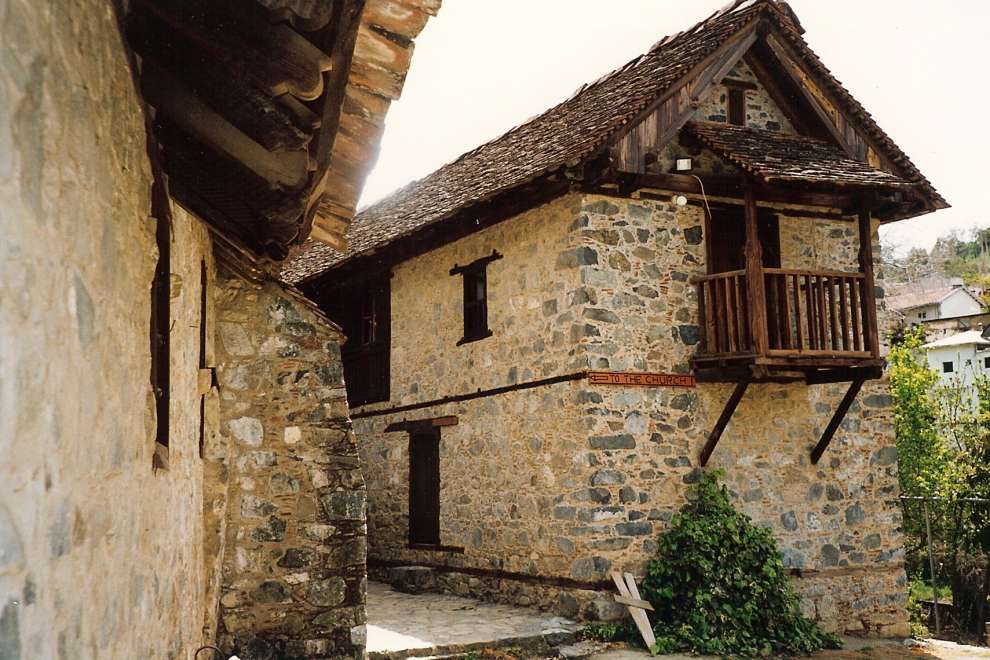 Photo: Kalopanagiotis

In the village of Kalopanagiotis there are also three Byzantine churches dating back to the 9th and to the 15th century, with frescoes in very good condition. The churches and chapels that you can visit at Kalopanagiotis are: Agia Marina and Panagia Theotokou, Panagia Theoskepasti, Agios Andronikos and Agia Athanasia, Agios Kyriakos, Archangelos Michael, Agios Sergios, Agios Georgios.
The Byzantine Museum:
The Byzantine Museum was founded in 1991, in the building of the village school, the Saint Ioannis Lambadistis Cultural Center. In it are kept ancient objects of inestimable value. Among them are the great architrave, which is hagiographed by a Constantinopolitan hagiographer, the icon of the Virgin Mary and the only gospel printed in Genoa, Italy in 1550.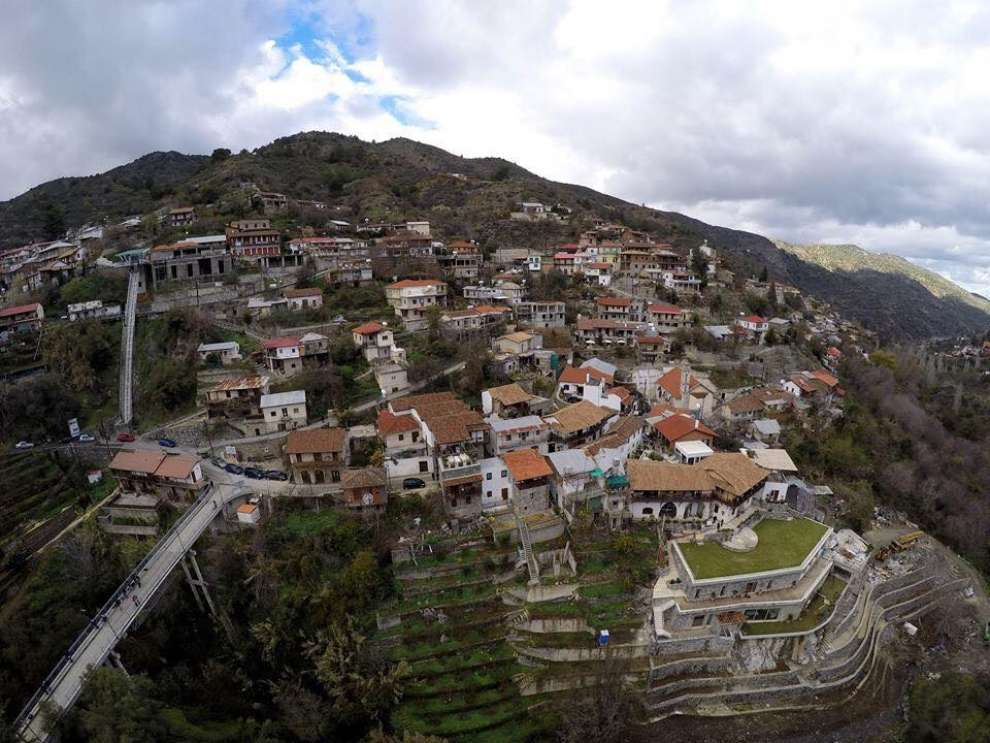 Photo: Kalopanagiotis
For the map of the area, click HERE