Ayia Napa Medieval Monastery
The imposing medieval monastery of Ayia Napa is dedicated to "Our Lady of the Forest"
The Medieval Monastery of Ayia Napa is located in the heart of Ayia Napa and has the form of a medieval castle built in 1500 AD. It is built partly underground and carved in rock, surrounded by a tall wall. The Medieval Monastery is dedicated to the "Virgin of the Forest", from the ancient Greek word that describes the forested valley (= Napa), as it used to be in the past.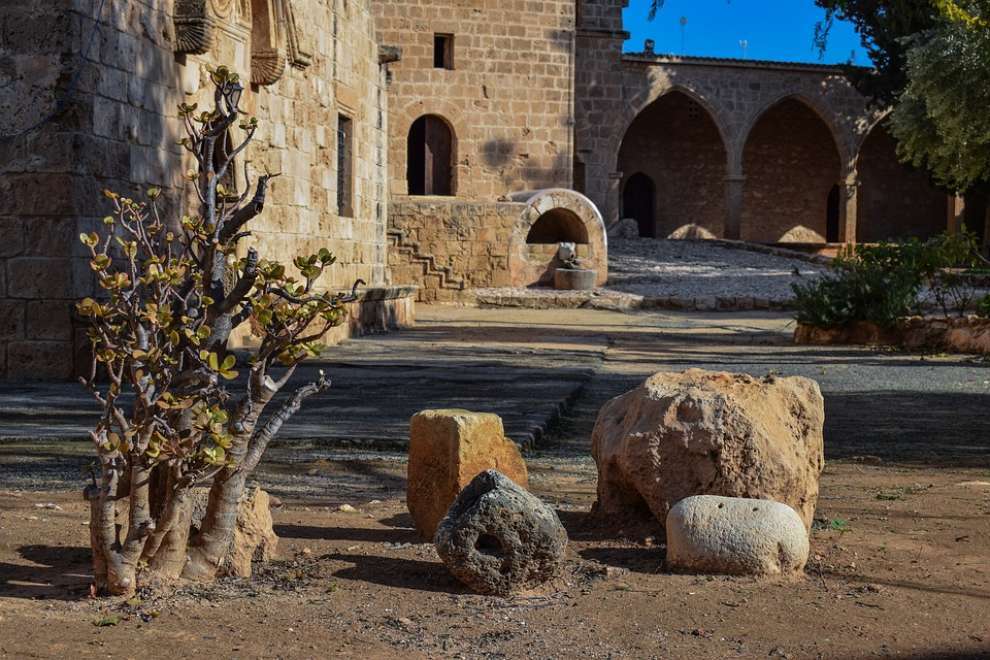 The monastery of Ayia Napa flourished in the 16th century. During the Ottoman domination, and shortly before 1668 AD. It was worked by females, then by males and later stopped being inhabited. In 1800, three monks settled there again. The Monastery was renovated in 1950 and converted to an Ecumenical Conference Center in 1978, serving churches in Cyprus and the Middle East. The new church of Ayia Napa, built at the southwest of the Monastery, was completed in 1990. After the rebuilding of the Holy Metropolis of Konstantia-Famagusta in 2007, the Monastery was placed under the command of the Metropolis.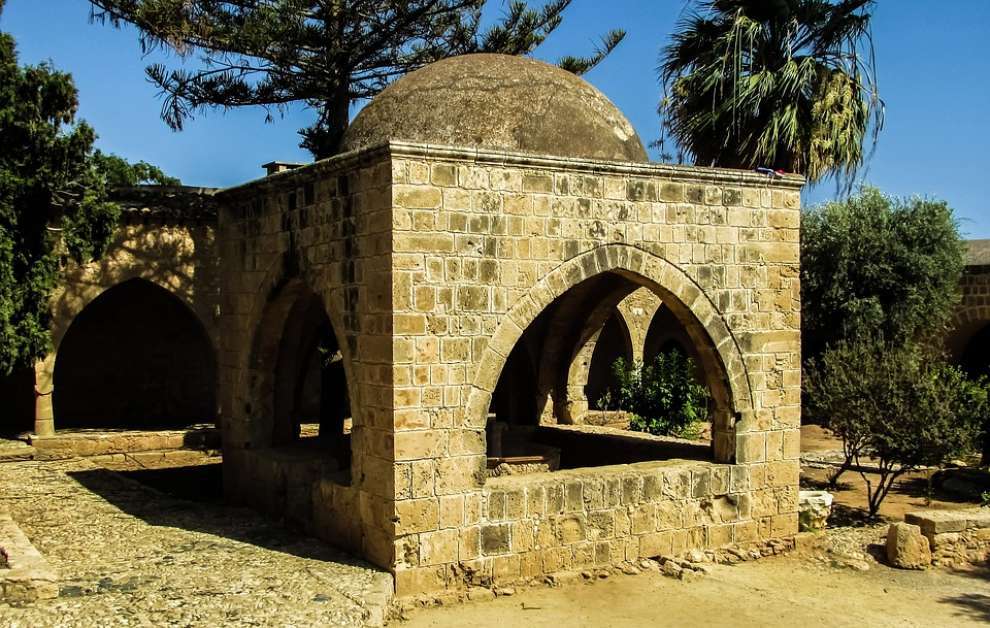 There is an ancient plane tree is believed to be over 600 years old growing up in front of the south gate of the church!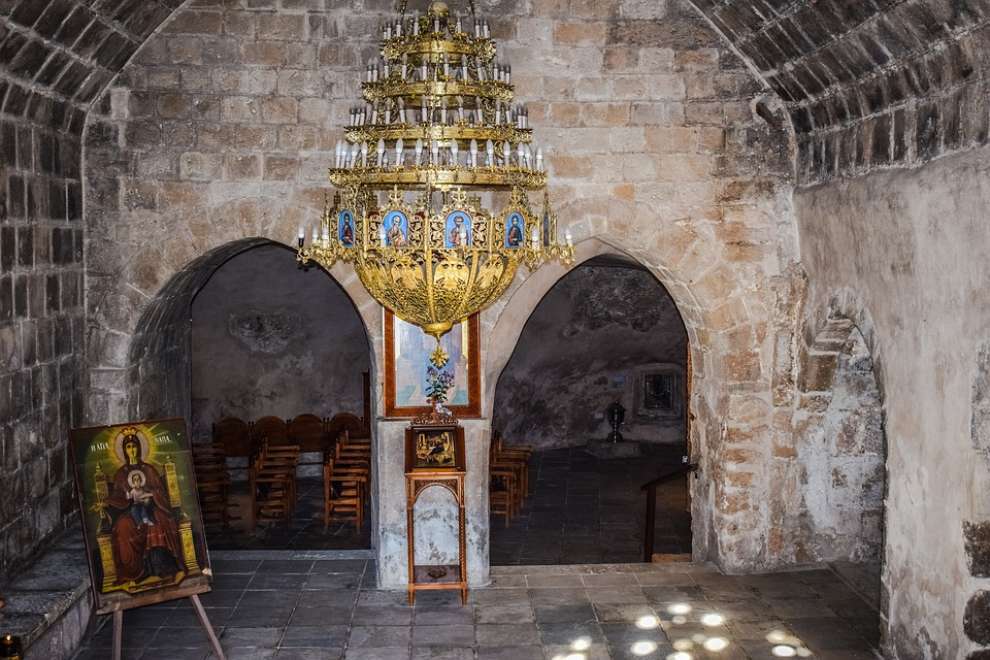 There is a hostel on the eastern side of the church, which belongs to the World Council of Churches.
Also for the monastery there is a reference to the Seferis poetic calendar deck C in the poem Agia Napa B. It is dedicated to this wonderful medieval monastery that the great poet Seferis visited and loved.
Today (2018) is also used for cultural events because for many events there is no ideal place.
For the map of the area, click HERE​​​​​​​